Whether you are creating content or delivering a presentation, it is important to get your point across in an entertaining and easy-to-understand manner in order to get the attention of your audience. One of the best ways to do this is by using a whiteboard explainer video. These are some of the most popular types of explainer videos available especially with businesses (such as the use of whiteboard marketing videos).
Whiteboard animation is the process whereby a story or piece of information is drawn and animated on a whiteboard using computer software. Whiteboard explainer videos are some of the greatest ways to illustrate your information because they are excellent at making difficult or complex information digestible and accessible. They also do not require any expert illustrating or technical animation or drawing skills.
Because this type of video is so popular, there are many different whiteboard animation software options out there for you to choose from each with its own perks and drawbacks. As a result, it can be difficult to know which software is the best or most appropriate for you to use. This article will look at the 10 best whiteboard animation software currently available.
What is the best whiteboard animation software?
Mango Animate WM
Mango Animate WM is an excellent whiteboard explainer video maker and is suitable for people with all levels of animating skills. Whether you are experienced using this type of software or are just starting out, you will be able to make a quality whiteboard video with Mango Animate WM as it is easy to use and understand.
Mango Animate WM comes with pre-built templates, live animation effects, a powerful voice-over tool, and a rich media library. This makes it easy to create almost any type of whiteboard explainer video you can think of. This whiteboard animation software comes in three different price ranges, including a free option, making it accessible for everyone regardless of their budget.
Pros
Cons
– Rich templates & media library
– Resale & redistribution supported
– Built-in image editor
– Free version provided
– No subscription fees

– Currently only available for PC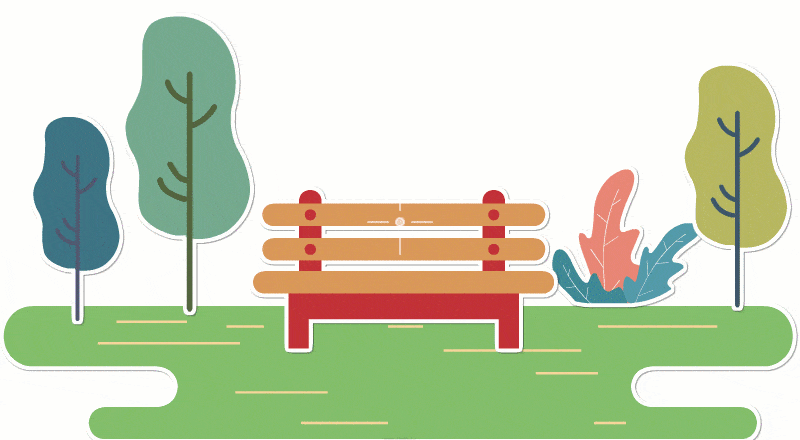 VideoScribe
VideoScibe is one of the most popular whiteboard explainer video makers available and is used by many top companies. It is a versatile whiteboard animation software and is jampacked with different features such as an easy to use voiceover feature and a vast library for you to choose from. This is an excellent choice if you need to make a whiteboard explainer and is very easy to use due to its drag and drop feature.
Pros
Cons
– Drag and drop feature
– Pre-built templates
– Downloadable app


– Available on both Mac and Windows

– No free version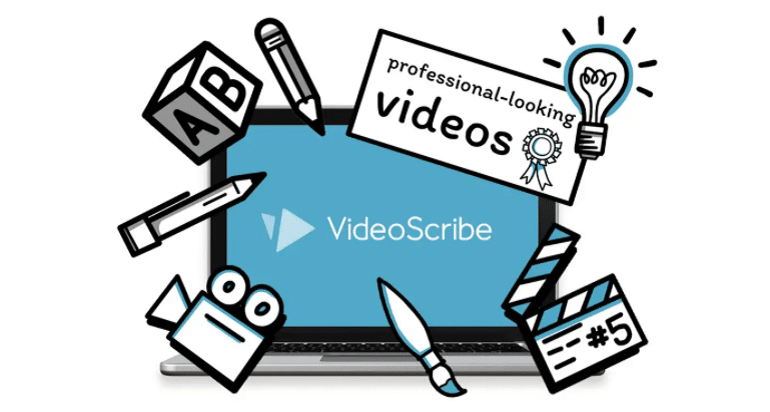 Doodly
Doodly is an extremely versatile and diverse whiteboard explainer maker. It is very simple to use and is easily accessible for everyone regardless of your computer literacy or familiarity with whiteboard animation software. One of its most attractive features is the ability to upload your own images and edit them using the custom draw (smart draw) feature. It is also very affordable which makes it a good option for most people even if you are on a lower budget. If you are trying to make a whiteboard video this is an excellent option.
Pros
Cons
– Over 400 pre-made doodles
– Custom draw (smart draw) feature


– Both Mac and Windows support

– No free option available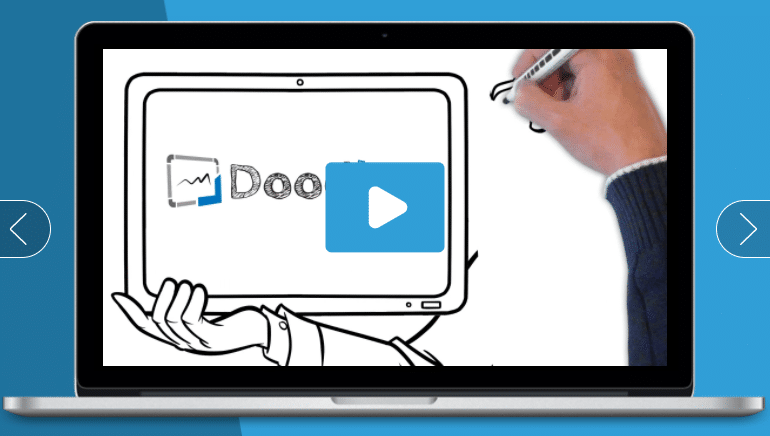 RenderForest
RenderForest is one of the best free whiteboard explainer video makers currently on the market. It has a large catalog of animated objects and unique tools to help you create high-quality and well-made whiteboard videos. While probably maybe not suitable for whiteboard marketing videos, this is a great software option when it comes to ready-made whiteboard videos.
Pros
Cons
– Logo creation feature
– Over 1,000 whiteboard animation scenes
– Free version with many features included

– Restrictive editing capabilities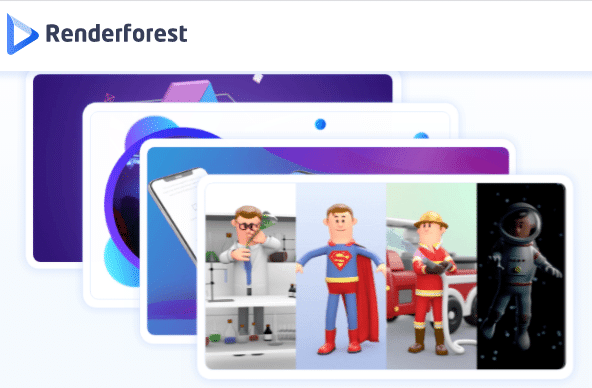 Explaindio
Explaindio is another top-quality whiteboard animation software that comes with a lot of impressive features. It is able to create cartoons and animations and is very customisable which is perfect if you are making a whiteboard video. Explaindio is compatible with both Mac and Windows and has a downloadable desktop software that allows you to work offline. Perfect if you need to create a whiteboard video on the go!
Pros
Cons
– Integrated Pixabay library
– Over 800 pre-made doodles
– 3D models and animation customization
– Able to play multiple animations at the same time

– Not easy for beginners to master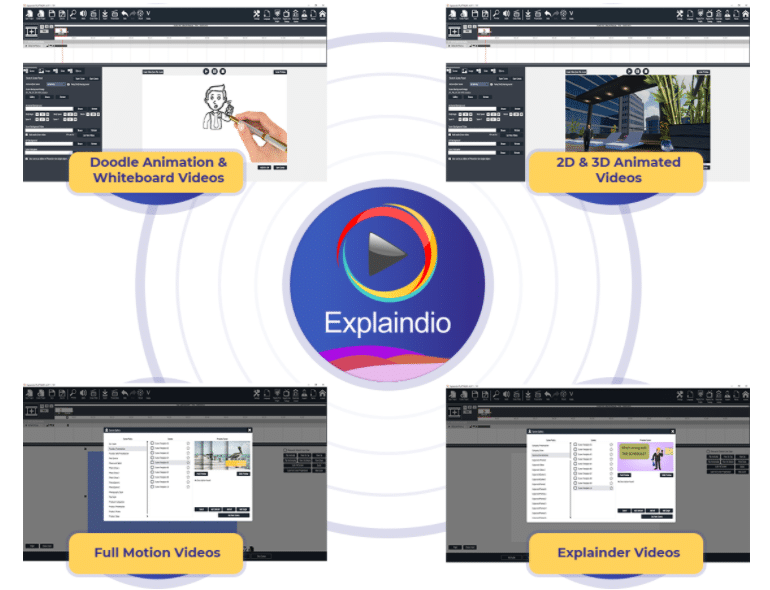 Vyond
When it comes to making a professional explainer and animated whiteboard video for a business setting, Vyond is the best whiteboard animation software on this list. It is catered towards businesses and comes with many pre-built templates and a large number of tools so that you can create videos easily and quickly. It also comes with a great deal of tools and characters and has the ability for users to upload their own custom music. If you need to make whiteboard marketing videos, this is the software to go with.
Pros
Cons
– Custom logo maker
– Lip sync feature for characters
– Very customizable characters, models, and objects

– Expensive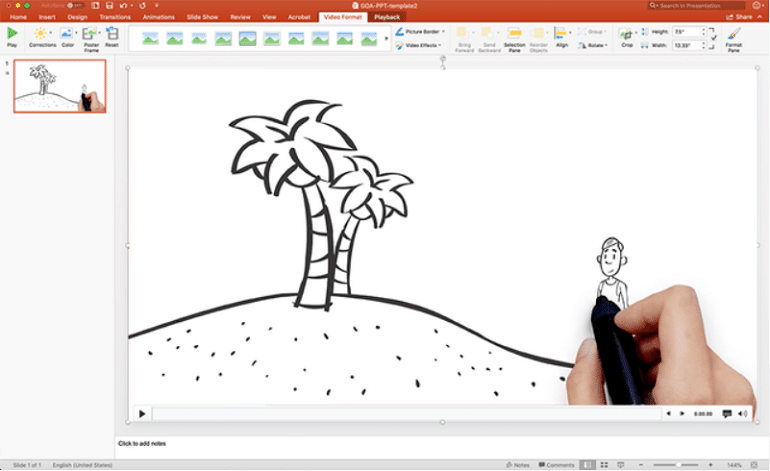 Animaker
Animaker is a very easy-to-use whiteboard explainer video maker on this list and is suitable for beginners and non-designers from all types of fields. While being beginner friendly, it still has many useful features and is also a great option for professionals and more experienced users. Animaker comes with a drag and drop editor to make the video creating and editing process as simple and smooth as possible. This makes creating a whiteboard video a breeze!
Pros
Cons

– Auto lip-sync feature




– Large stock photo library


– Edit and upload videos in 4k video quality
– 4 style: whiteboard animation, blackboard, glassboard, and stitchboard

– Free version only allows you to download videos with watermarks
Easy Sketch Pro
Easy sketch pro is a doodle creation tool that allows you to create easy-to-make sketch videos. It is a simple to use, drag and drop whiteboard animation software that is easily operable even without any technical expertise. Once you upload a video, the software automatically creates a sketch of the opening scene in superb detail, and it is easy to transition between sketch and regular video.
Pros
Cons
– No recurring monthly fees
– Professional canvas types to make sketches
– A large amount of royalty-free images
– Large number of brushes, pens, crayons, and chalk


– Starter plan comes with Easy Sketch Pro watermark and branding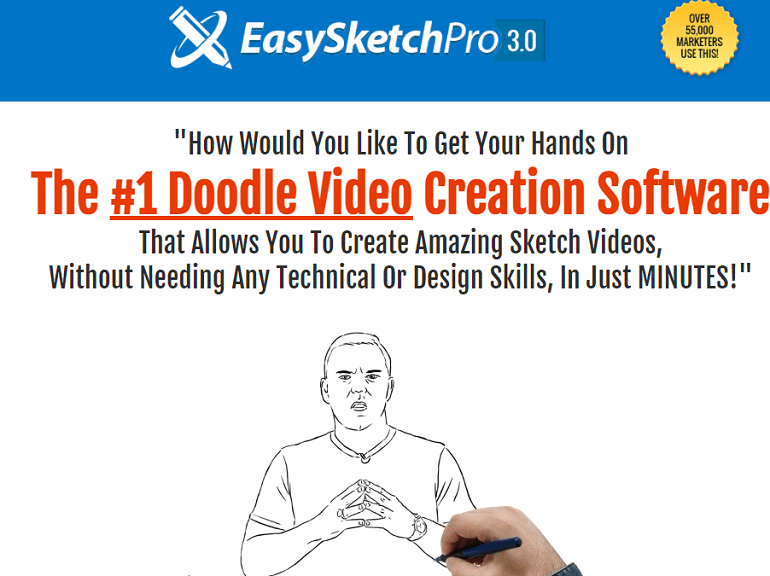 Adobe Animate CC
Adobe Animate CC represents one of the highest whiteboard explainer video makers on the market currently. It is very user-friendly and efficient. This is evident by its asset panel feature which is a panel that houses pre-developed animation assets to be used by the consumer. This is excellent software if you are trying to make whiteboard marketing videos or just a simple whiteboard video.
Pros
Cons
– Easy to use and understand
– Stock photos from Adobe stock
– Ability to share videos as augmented reality (AR)

– Not as customizable as other animation software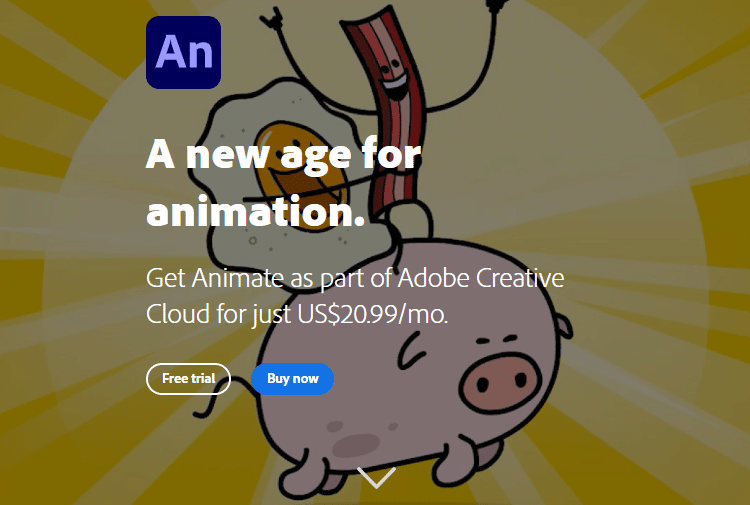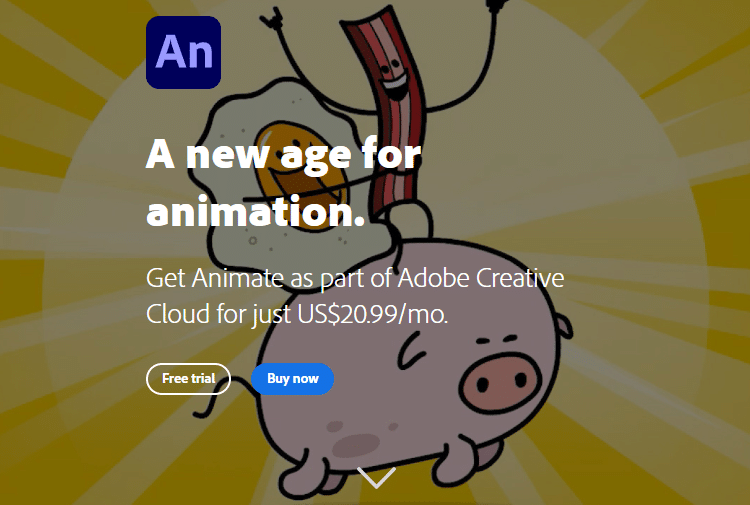 PowToon
PowToon is one of the finest whiteboard animation platforms when it comes to making presentations. It offers interactive animated presentations and comes with many high-quality pre-made templates. One of its standout features is its ability to integrate with Adobe Photoshop. This helps to make your videos more in-depth and high-quality and makes this one of the greatest software options when it comes to whiteboard marketing videos.
Pros
Cons
– Large video template gallery
– 100 GB of cloud storage per user
– 24/7 customer service

– Pro plan only lets you produce 5 videos per month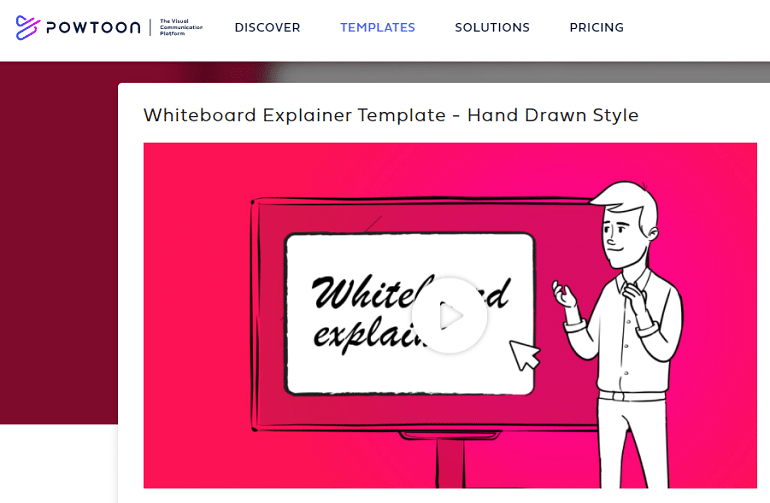 Conclusion
Whiteboard explainer videos can be made as educational tools, for presentations (just like whiteboard marketing videos), or for content creation purposes. Due to the large number of options available it can be difficult to choose the right software for your purposes. Hopefully, this list gives you a better understanding of some of the best options available and helps you to choose the desired whiteboard explainer video maker, and most importantly, makes making your whiteboard video projects a little easier.