Are you tired of boring, static presentations that seem to induce sleep in your audience? A presentation does not have to be lifeless. With the right presentation maker software, you can make your presentation come alive with dynamic 3D visuals. In this article, we've compiled a list of the eight best 3D presentation software available that can help you deliver high-quality presentations and capture your viewers' attention.
8 Free Video Presentation Tools for Making Stand-out Content
Mango Presentation Maker (Mango PM) is a comprehensive 3D presentation software that offers easy, drag-and-drop tools for creating custom presentations. The software boasts an array of pre-built templates and designs to choose from, making it perfect for beginners. What sets this video presentation tool apart is its advanced 3D animation tools. They offer cinematic-level quality visuals and an immersive experience for your audience.
Drag-and-Drop Interface: Mango PM has a user-friendly, drag-and-drop interface that enables you to design presentations with ease. The software offers a comprehensive set of tools that are easy to use, making it perfect for beginners. You can simply drag and drop elements into your presentations and customize them to create a unique, visually engaging presentation.
3D Effects: The Mango PM 3D presentation software offers a wide range of pre-built 3D backgrounds that you can choose from and customize. By adding depth and dimensionality, the presentation will be more visually engaging. You can also add advanced 3D effects to presentations to give them an immersive feel, making them more engaging.
Interactive Design: This 3D PPT maker allows you to add interactions in presentations to engage with the audience. This can encourage audiences to become active participants in the presentation, providing a more engaging and memorable experience.
Make Your Own Animated Presentations
Apple's Keynote 3D presentation software is designed for Mac users and has a host of features to make your presentation pop. It offers a range of 3D transitions that can be added to a presentation's slides, significantly enhancing its visual appeal. These transitions include effects such as cube rotations, page flips, and ripples, providing a cinematic feel to the presentation. You can customize the speed, direction, and style of these transitions to fit the presentation's unique tone and style. The 3D PPT maker also offers a wide range of animation styles, from subtle fades to complex builds. You can easily apply them to any text, image, or object in the presentation.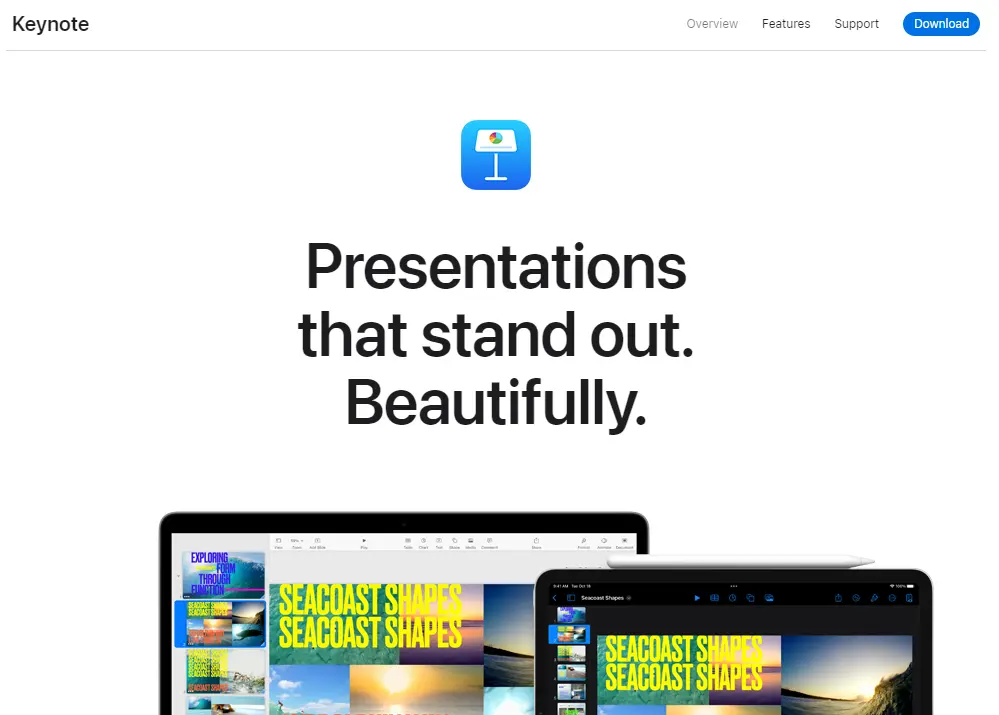 Emaze is a cloud-based 3D presentation software program that aims to help you create stunning, immersive 3D presentation powerpoints that take viewers on a captivating journey. The software provides a range of advanced features, including 3D templates, animations, and transitions, to enhance the quality of your presentations and take them to the next level. Its extensive collection of 3D templates enables you to create engaging, interactive presentations with ease. Dozens of 3D templates can cater to a wide range of presentation needs, including business, education, and creative projects.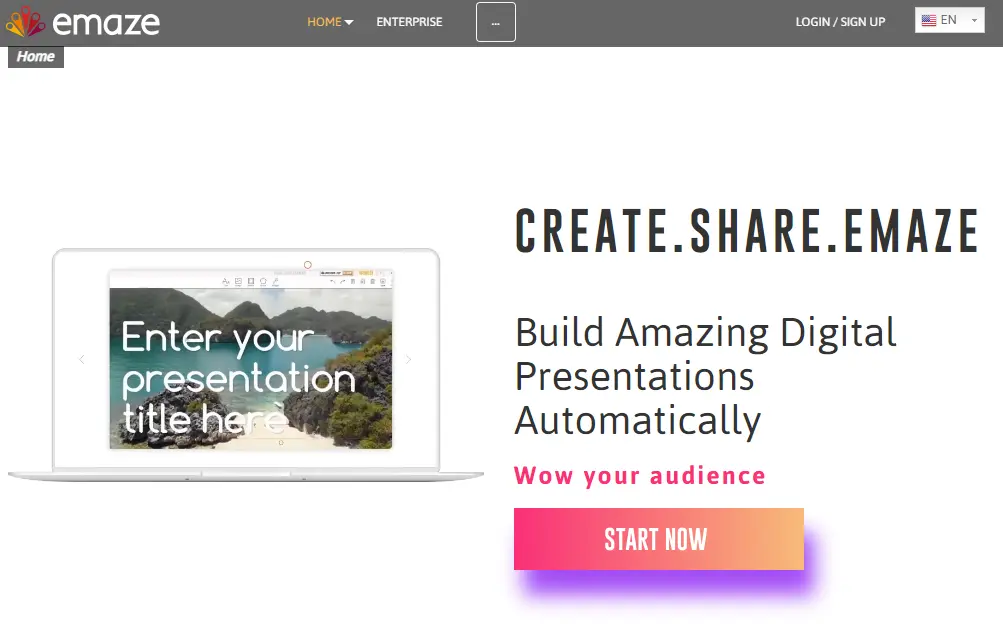 Zoho Show is a cloud-based 3D PPT maker that offers easy-to-use tools for creating beautiful 3D presentation powerpoints. It provides you with an array of 3D transitions to add to your presentations. These transitions range from simple effects like fades and dissolves to more complex animations like 3D rotations and zooms. The 3D PPT maker also offers animations like fly-ins and bounces for specific elements (text, images, shapes, etc.) in a slide, making your 3D presentation powerpoints more engaging and interesting.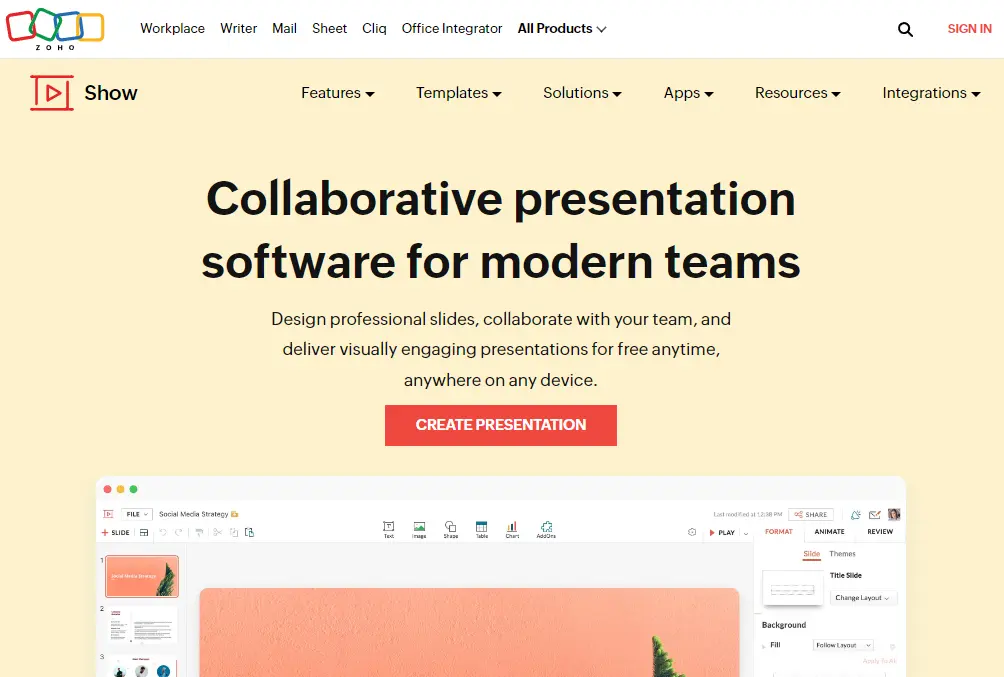 Prezi is a popular 3D presentation software program that has been around for a while. It prides itself on a vast library of pre-built designs and templates to help you create professional-looking 3D presentation powerpoints with ease. Prezi is renowned for its zooming feature, an innovative tool that allows you to zoom in and out of various sections of the presentation. This feature enhances the presentation's flow, making it more fluid and organic, and allows the audience to follow the structure of storytelling visually. Prezi's 3D visuals provide a unique perspective, making the presentation more engaging and memorable.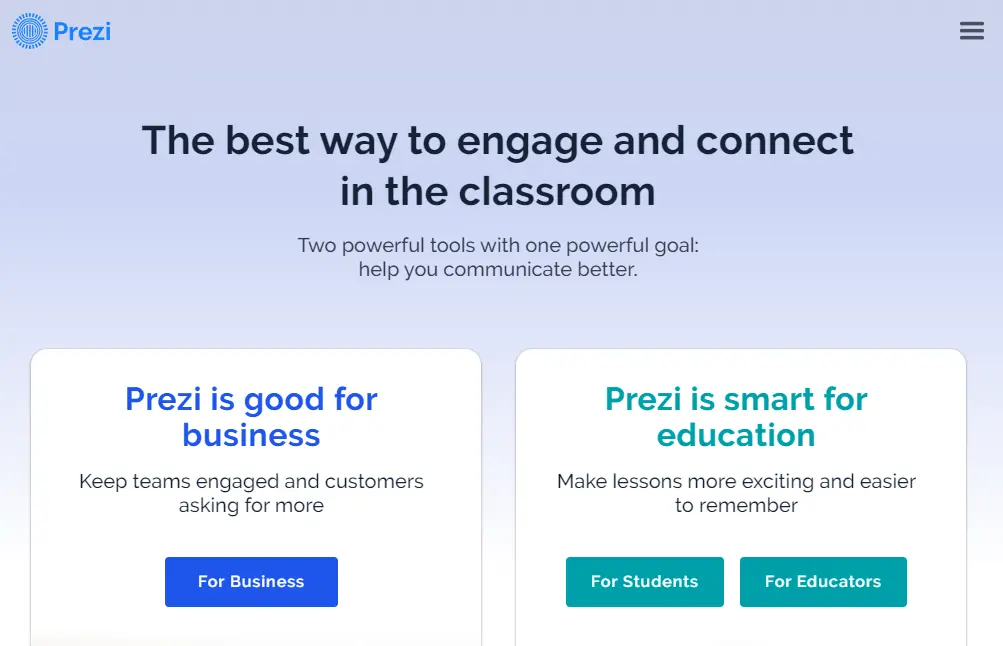 Canva is a cloud-based design platform that allows you to create 3D presentation powerpoints, social media graphics, and more. The software offers a vast array of templates, photos, and graphics that can be easily customized to create unique presentations. One of the standout features of Canva is its 3D presentation maker tool, which allows you to create immersive presentations with stunning 3D visuals. Canva is also user-friendly, making it perfect for beginners who want to create engaging 3D presentations without any prior design experience.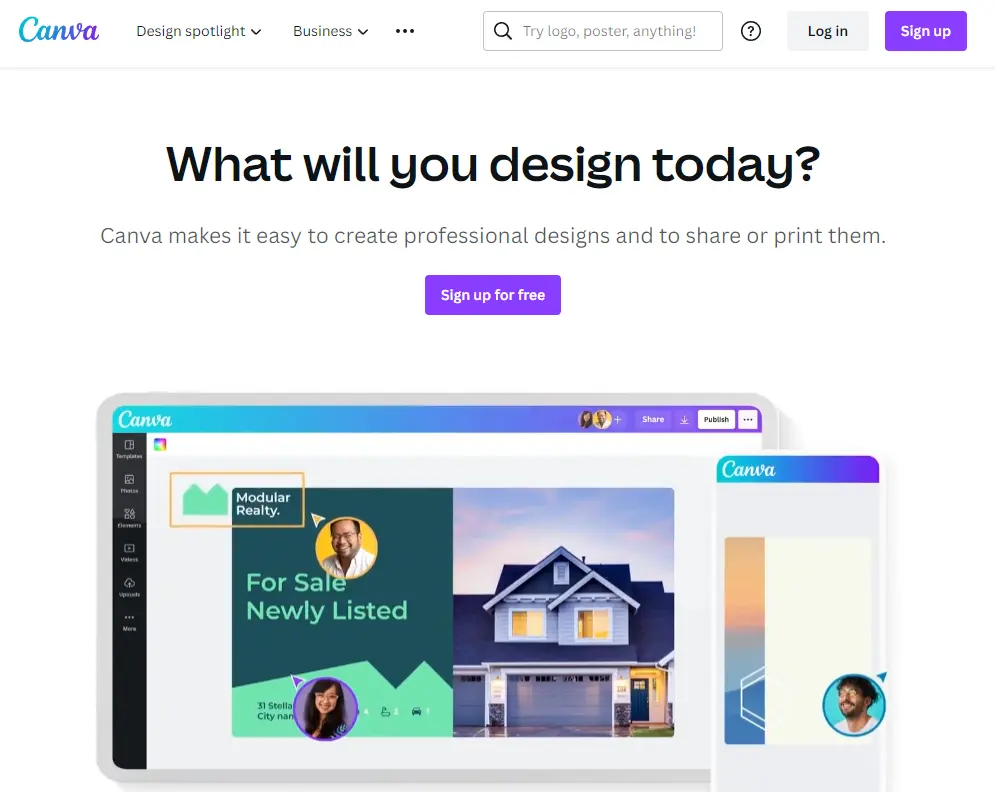 Visme is a cloud-based 3D presentation software program that allows you to create stunning slideshows, infographics, and other visual content. It offers an impressive library of over 1000+ templates, images, and icons that can be customized to create unique 3D presentation powerpoints. Its animated backgrounds add an extra dimension to the presentations, providing a more immersive experience for the audience. These backgrounds might include effects such as sparkling stars or falling snowflakes, which move across the screen.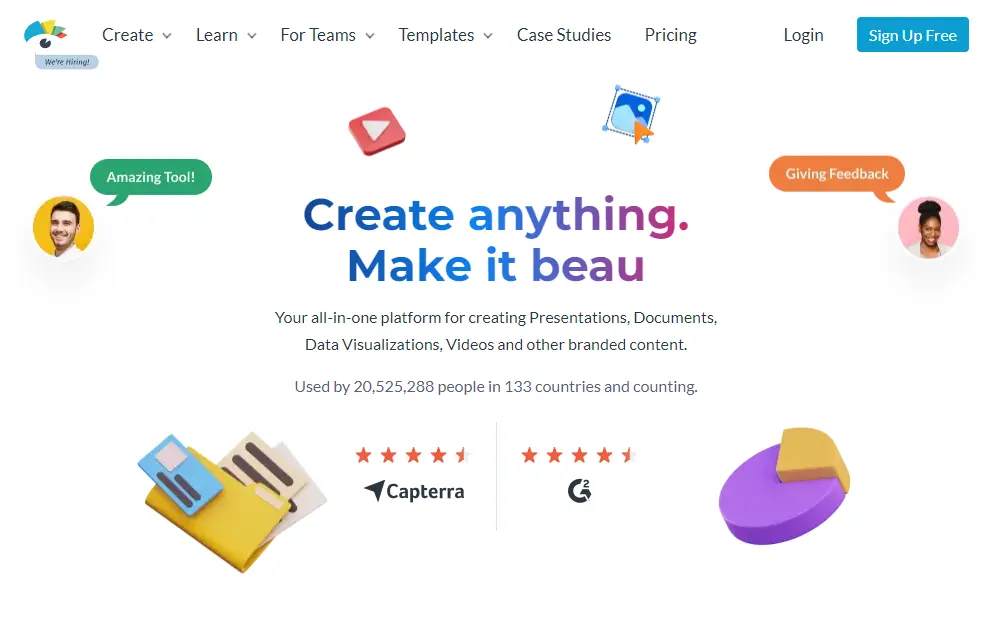 Powtoon is a web-based animation and 3D PPT maker that makes it easy to create professional and engaging 3D presentation powerpoints. It offers an extensive library of templates, icons, characters, and graphics that can be customized to effectively convey your message. The Powtoon 3D presentation software enables you to create your own custom 3D animations to enhance the quality of your presentations. Powtoon's user-friendly interface provides animation tools that offer a fun way to animate any characters or objects in the presentation. This customization enables you to bring your unique vision to life, without requiring extensive knowledge of the software.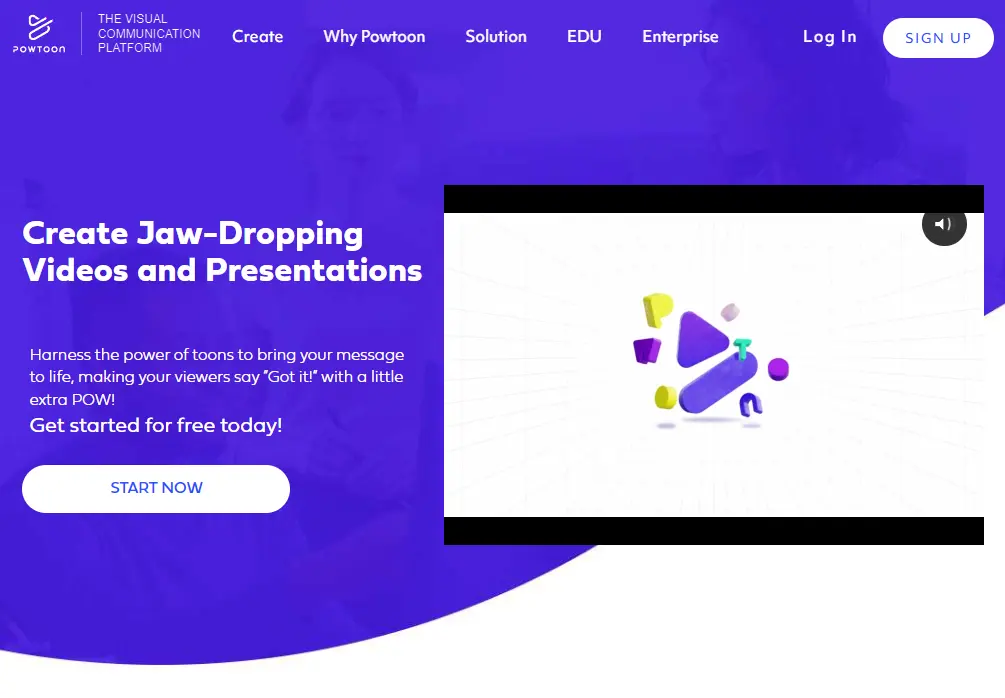 Summary
In conclusion, if you want to create engaging, high-quality 3D presentation powerpoints, these 8 best 3D presentation software options are a great starting point. With unique features and tools, these presentation makers can help you deliver impactful presentations that will engage your audience and bring your ideas to life. Mango Presentation Maker is a great tool for creating engaging video presentations with 3D effects, why not give it a try right now? It will wow you and your audience.
Start Creating Animated Presentations Easily