If you're looking for a fun and captivating way to present your message to your audience, a whiteboard cartoon video is your best bet. Whiteboard animation videos are entertaining and something about watching an idea drawn on a whiteboard helps people remember it better. You can make your own whiteboard cartoon video quickly and easily nowadays as there are many whiteboard cartoon makers available. Below we tell you about ten of the best ones that you should definitely consider.
Doodly
Doodly has thousands of images for you to use in the whiteboard cartoon video. They're all custom drawn by a team of skilled graphic artists, not stock images. Just click and drag the image to the canvas. The software will draw it for you! If you'd prefer to use your own images, Doodly lets you do that too. Once you upload them, Doodly's Smart Draw technology will create point-and-click draw paths for you, letting you draw your uploaded images yourself. This makes your whiteboard cartoon more unique to you.
Once you order the Doodly whiteboard video maker, you will be able to install it on as many computers as you want. It works with PC and Mac and updates are released weekly with new features. The best part? Try it for 30 days and if you're not satisfied, they'll give you a full refund.
Mango Animate Whiteboard Animation Maker (aka Mango Animate WM) lets you create whiteboard cartoon videos that enchant the viewers. It's as perfect for newbies as it is for professional animators. Take advantage of professionally designed whiteboard animation templates and edit them in any way you like for the perfect whiteboard cartoon.
As its core, a good whiteboard cartoon cannot miss hands to draw on the whiteboard. Mango Animate WM offers hands of different types, sizes, gestures as effects to be added to the object and you could customize whether to write, draw or sketch the object. This whiteboard video maker is also packed with hundreds of royalty-free vector images and other media that will enhance the whiteboard cartoon video. Plus, it has over 20 characters that users can give different occupations, expressions, and actions to bring your videos to life. Shake things up with different hands, animation effects, and transitions.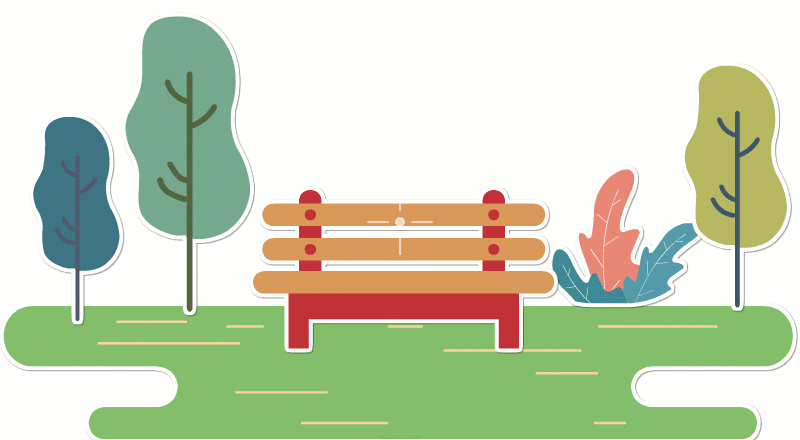 A powerful timeline allows you to drag and drop all your characters, animations, media, and voiceovers and edit them effortlessly. Camera effects are just as fun and easy. You will grab audiences' attention instantly by playing with the camera – zoom in, zoom out, rotate, pan and more. Then export your whiteboard cartoon video in various formats such as MP4, MOV, and GIF. Mango Animate Whiteboard Animation Maker is reasonably priced at $39 for the Professional version, $199 for the Enterprise. Even better, you only need to pay once to get these lifetime licenses.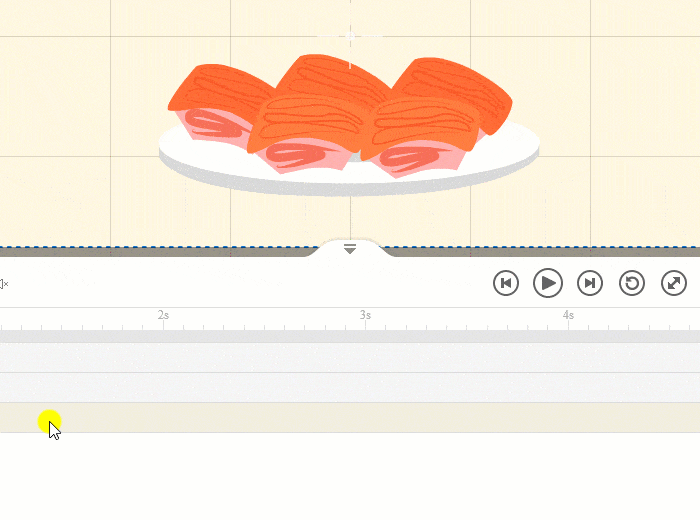 VideoScribe
VideoScribe is a fast, easy, and affordable way to create a whiteboard cartoon video. You just need to choose your preferred images, type text if you'd like, and add music or a voiceover. VideoScribe whiteboard video maker will do the rest. The result? Entertaining and remarkable whiteboard animation that's finished in no time. Go ahead and publish then share your cartoon video with audiences everywhere. Support is available at any time from the VideoScribe team and a helpful community.
If you have any doubts about whether this is the right whiteboard video maker for you, there's a seven-day free trial available. It's available for both Windows and Mac.
Vyond
Create whiteboard cartoon videos like a pro with Vyond. With this whiteboard video maker, you get a large library of fully customizable templates. Fantastic media, props, and sounds let you turn them into your own whiteboard cartoon masterpiece. Don't just entertain, get your message across effectively using whiteboard animation. Vyond has all the tools you need to create unlimited whiteboard cartoon videos – for less than it would cost you to get one professionally made.
Your whiteboard cartoons can be created entirely online, no need to download anything. The safety and security of your data are important. So Vyond has comprehensive security standards to keep the platform and your information safe.
Renderforest
This whiteboard video maker is easy at its best. With thousands of templates to fit any need and countless resources to edit them, you will make a captivating whiteboard cartoon in no time. The built-in editor adds a touch of fun to the whiteboard animation process. Premade color schemes, styles, fonts, and transitions let you easily personalize the templates. Choose from unlimited stock images, audio, and video files, use your own or combine the two to create the perfect whiteboard cartoon.
You also get access to presets – ready-made videos that are included in most of the templates. Customize these presets by adding your preferred media and editing the text. Once you're satisfied with the whiteboard cartoon video, just preview it and download it in high quality.
Animaker
Animaker gives you advanced whiteboard animation technology. With over a thousand templates and more than a hundred million stock images and videos, you'll find everything you need to create a stunning whiteboard cartoon. Top that with a dynamic character builder – no need to import characters, just make them exactly how you want them. Then bring them to life with a wide range of facial expressions. Do you need to add voiceovers to your characters with little or no effort? Animaker animates the characters' lips for you with auto lip-sync.
With Animaker, upload and edit whiteboard sketch videos at 4K video quality and easily resize them to fit any social media platform. You could also add subtitles as well as your own watermark to your videos.
Explaindio
With the Explaindio whiteboard video maker, you get full 3D animations, more than 150 premade text animations, and 200 premade animated scenes. You also have access to six animated characters and you can use several animations at once to make your cartoon video come alive. It's integrated with Pixabay so you are offered thousands of royalty-free stock images and videos. The built-in library includes 800 doodle sketch images in both color and black lines. Plus, the whiteboard video maker supports image and video imports to add to your whiteboard animation.
Create and export as many whiteboard cartoon videos as you like with easy export options. Or store your whiteboard cartoon on the Expalindio cloud.
PowToon
If you're looking for a professional finish for your whiteboard cartoon video, you should try PowToon. It lets you quickly make quality whiteboard animation without removing the fun. PowToon features a gallery of video templates in various categories. Customize your chosen template with creative video backgrounds, animated characters, soundtracks, and more. And if you already use Photoshop, you'll love the integration between PowToon and Photoshop. You could instantly convert static PSD files to whiteboard cartoons.
Export the whiteboard animation videos in MP4 format or share directly on Facebook, Vimeo, or YouTube.
Biteable
You can easily make a whiteboard cartoon video in minutes with Biteable. The time saving starts with great templates. They're really helpful for people who have no idea what they're doing (or are very busy). Just choose one of the many templates and start on your whiteboard animation. Make the template your own by using your favorite color palette, add interesting video snippets, and create the ideal soundtrack using music from Biteable's royalty-free library or your own tracks.
Biteable can be used from any internet-ready device and comes with a free version as well as affordable paid plans. Your whiteboard cartoon awaits!
MySimpleShow
This whiteboard video maker is as the name suggests – simple. It simplifies the whiteboard cartoon creation. And it helps you with the important stuff that you may not even have known you needed – like writing a script for your cartoon video. Once you've chosen a storyline template for your project, the whiteboard video maker provides you with tips and best practice examples to create a winning script. Then the explainer engine 'automagically' produces a storyboard that you could edit to your liking. Add a voiceover and select the speed for your whiteboard animation video and you're done!
Your finished whiteboard cartoon is ready to be shared on YouTube.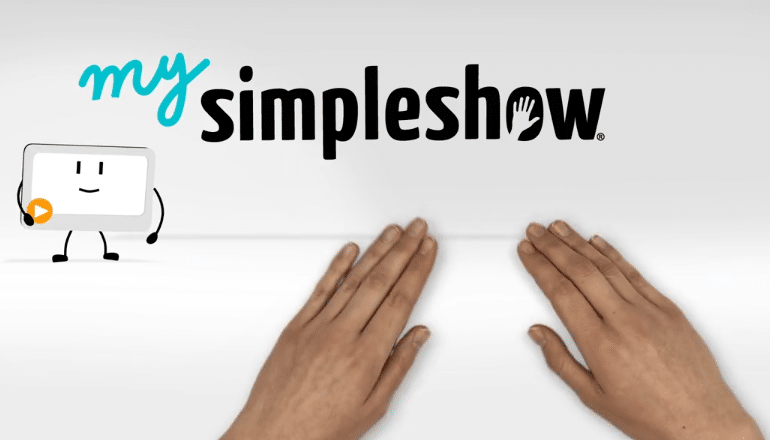 Conclusion
With all these whiteboard video makers, we've given you many options for creating whiteboard cartoons. We hope you will have as much fun trying them as we did presenting them to you. And in case we forgot to mention, all of these video makers are very easy to use; you don't require any skill or experience in whiteboard animation. So, get started! Let your creativity flow and transmit your messages in an entertaining and captivating way with a whiteboard cartoon.
[v_downbox title="Make Your Own Whiteboard Cartoon with Mango Animate "]Download Now[/v_downbox]