Around the world, billions of people love watching online videos, and the numbers keep growing. Video marketing has become a very versatile and profitable tool for businesses. According to statistics shared by Wyzowl Statistics, more than 63% of businesses have adopted video content marketing. Businesses are opting to create whiteboard explainer videos to present their businesses in front of the masses.
Do you know how easy it can become to make whiteboard explainer videos with the help of whiteboard animation tools? There is a list of whiteboard animation tools that can save you from hell. It doesn't take a lot to get started with the whiteboard animation software to make whiteboard animation videos for your business.
Top 10 Whiteboard Animation Tools List
For those looking ultimate solution to making whiteboard animation videos, Mango Animate Whiteboard Animation Maker is the best choice. Among all whiteboard animation tools, this tool provides more value against its one-time cost. You can create whiteboard animation videos easily and quickly by using its vast library of pre-built templates. Mango Animate Whiteboard Animation Maker offers lots of hand gestures including elements of male and female hands. Users have the option to manage multiple timelines at the same time. Its free media library, voice-overs, and lively animation effects make it one of the best and premium whiteboard animation software.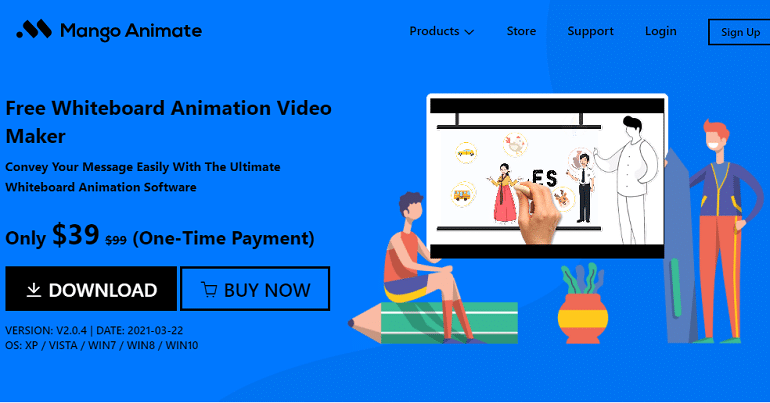 [v_downbox title="Make Whiteboard Explainer Videos with Mango Animate Whiteboard Animation Maker"]Download Now[/v_downbox]
Animated explainer videos are also a way to market your business, Mango Animate Animation Maker helps you in this regard. Designing/Creating animated explainer videos becomes easier with Mango Animate Animation Maker. There are three packages: free packages, a professional package (one-time cost $49), and an Enterprise package (one-time cost $199). Users get unlimited roles, scenes, cameras, backgrounds, and royalty-free vector images in Enterprise package. The editor is easy to manage including drag and drop all elements to design your whiteboard animation videos. You are getting an all-in-one whiteboard animation tool.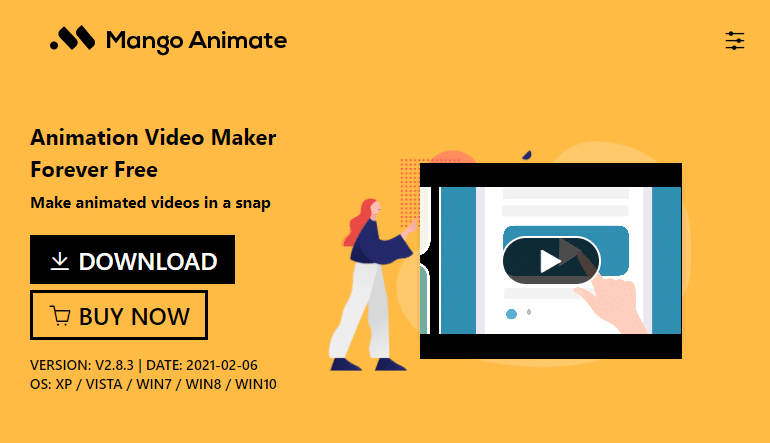 Doodly is the most widely used whiteboard animation software. Easily create a custom whiteboard animation video in minutes. Among all whiteboard animation tools, Doodly has the most premium features which can be used to develop extraordinary whiteboard explainer videos. Doodly easily explain and convey your message by making whiteboard videos. Doodly gives you features like creating not just whiteboard videos but green screen, glass, and blackboard videos. Users can import images and draw doodles according to with smart drew technology of Doodly.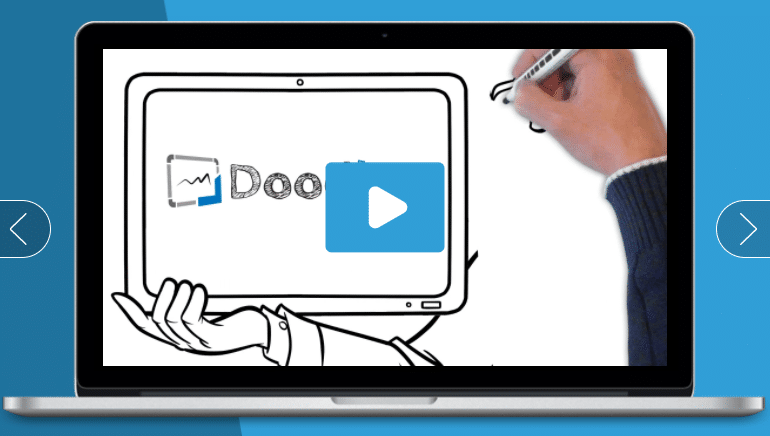 Another great choice for all people to create whiteboard videos is PowToon. If you want easy-to-use whiteboard animation software, PowToon is your first choice. Create amazing and interesting animated explainer videos with PowToon and grow your business with video marketing. It enhances your whiteboard animation maker experience. The free tool comes with a few of its cons, and one of them is that you don't have enough elements and designs to be creative with. But the paid version solves everything for you, choose what's best and go for it.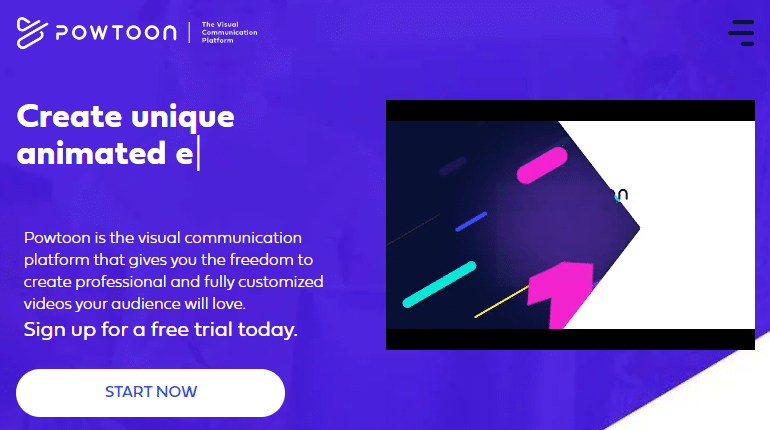 Animiz is one of the simplest whiteboard animation tools. You can create highly engaging content in the form of animated videos without any professional skills. Users will get lots of pre-made ready-to-use templates that give an extra touch to whiteboard explainer videos. It offers effects elements and roles to create stunning animated videos. Users can share animated explainer videos for free and choose paid packages for their needs and requirements.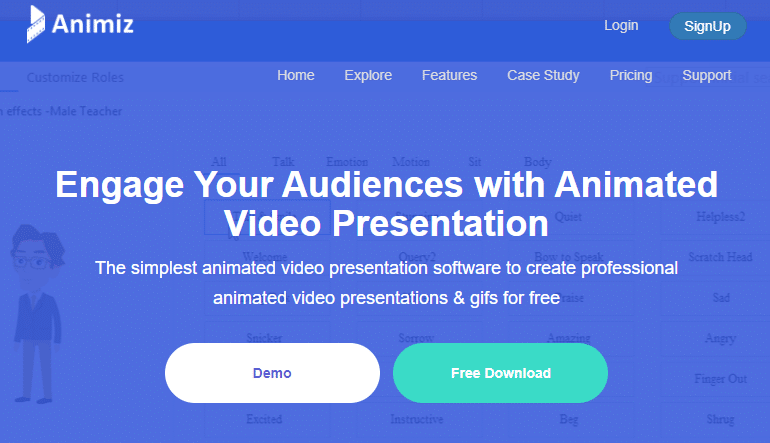 Toonly makes its place in the best whiteboard animation tools list. It helps you create whiteboard animation videos that help you build your online presence. Use the tool for making a whiteboard explainer video in minutes and educate and inform people on specific topics related to your field. Animated videos help get your message across, and it's the fastest way as of now. With the help of Toonly, your storytelling is improved.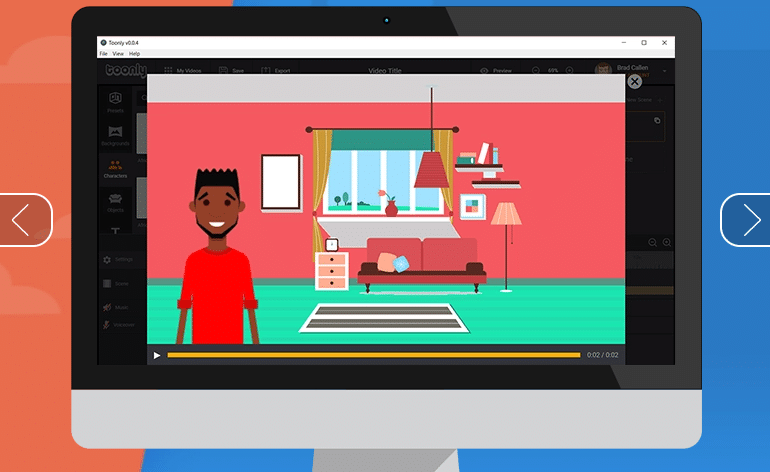 Whiteboard explainer video production for video marketing, education purpose, and business promotion is made easy with Moovly. Moovly is a web-based whiteboard animation software and the major benefit is it works very fast. It easy to make whiteboard videos starting from scratch in a few minutes. Moovly provides a lot of templates and media elements to support the process. The addition of visual elements and audio is very constant and engaging.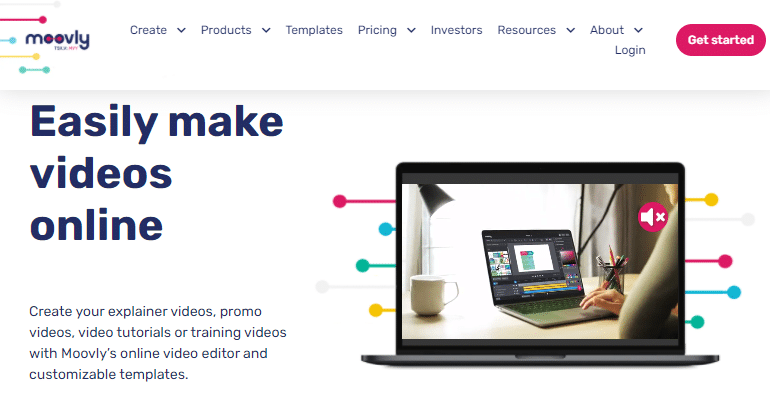 Explaindio winning the heart of its users for many years and focused on keeping serving its users. It is the first-grade whiteboard animation maker. Like any other premium whiteboard animation tool, it offers many great elements to use in whiteboard animation videos. Explaindio helps in creating full-motion videos, 2D and 3D animated videos, whiteboard explainer videos, and doodle videos. It helps you create the perfect message for your audience that forces people to take action. Its animations are smooth and can be created and shared in high quality. You don't need training hours to run Explaindio, create and manage your project in this whiteboard animation software easily.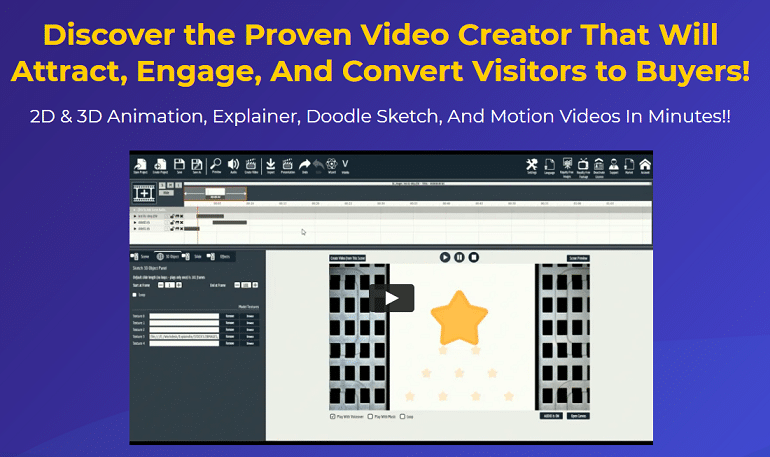 Previously known by the name GoAnimate, Vyond offers premium whiteboard animation video creation options for professional animators. Vyond has the potential to be your go-to animation software. There are countless pre-made and ready-to-use templates, media files, and voice-overs options. With Vyond and customize everything with easy steps. Easily make changes as you require to your animated videos and use old projects for new purposes. One thing to keep in mind is that, like most whiteboard animation tools, Vyond does not offer monthly but yearly plans and a free trial.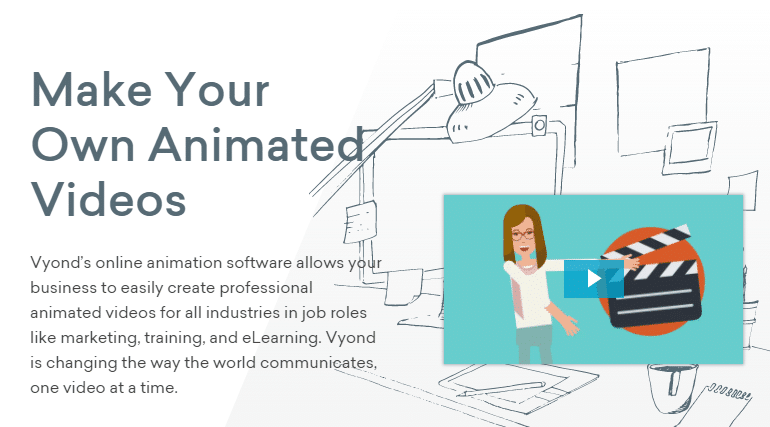 VideoScribe is one most unique and versatile whiteboard animation tools. The free package is to explore all the great features, and you will be hooked after using it. VideoScribe is perfect for both beginners and experts. Building a whiteboard explainer video is made easy with VideoScribe pre-built templates. The massive library of free images and sounds improves the experience of creating animated to a great extent. It provides a large library of compounds to create your ideal whiteboard explainer video for your presentations.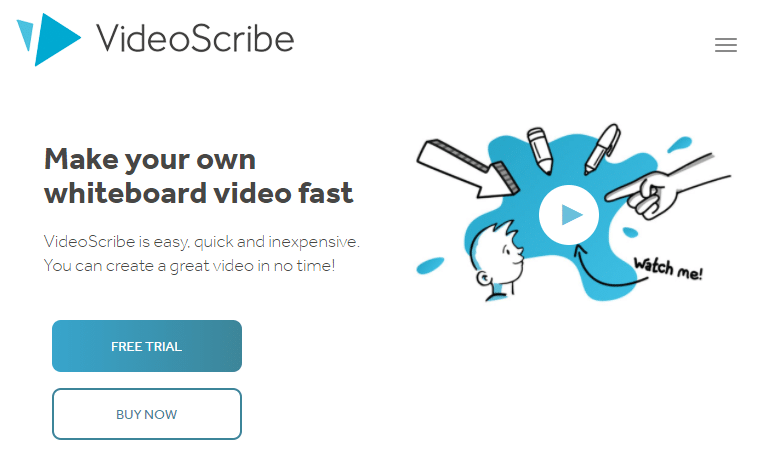 Wrap Up
People are looking for great content, and the content consumption varies, but the animated videos trend is set. More people are watching whiteboard videos, and marketers are getting ahead and creating amazing short promotional videos using these whiteboard animation tools. Find your perfect whiteboard animation tools that suit your style and fills the gaps in your creativity, and are under your budget.
[v_downbox title="Make Stunning Whiteboard Videos with Mango Animate Whiteboard Animation Maker"]Download Now[/v_downbox]