Technology is revolutionizing day by day, and the advent of animation videos is quickly changing the way businesses run their marketing campaigns. A lot of open-source animation software are available in the market and are being used daily in various industries, including education, business, entertainment, medical, and more.
The concept of using animated videos in business is gaining popularity. This is because most of the animation software is designed with easy to use interfaces, and they offer flexibility to users. The best thing about such software is that you can sharpen your animation skills using their comprehensive tutorials. The tutorials guide you on how to create informative animated videos to promote your brands, explain your processes and mission statements, and spread awareness of your products with colorful, engaging special effects.
Here is the leading open-source animation software you can use to bring motion and life to your brand ideas:
1. Synfig
Synfig Studio is one of the best 2D open-source animation software for seasoned animators and beginners. It's best for designers who are enthusiastic about vector tweening. Synfig allows for front end and back end designing. Some of its notable features include layers and filters, animations, bones, advanced controls, and bitmap artwork, among many others.
Synfig is compatible with Windows, macOS X, and Linux. Best for cartoon and comic creators. You can use it for various purposes, including business promotion. The software allows you to create awe-inspiring and engaging motion graphics and animations.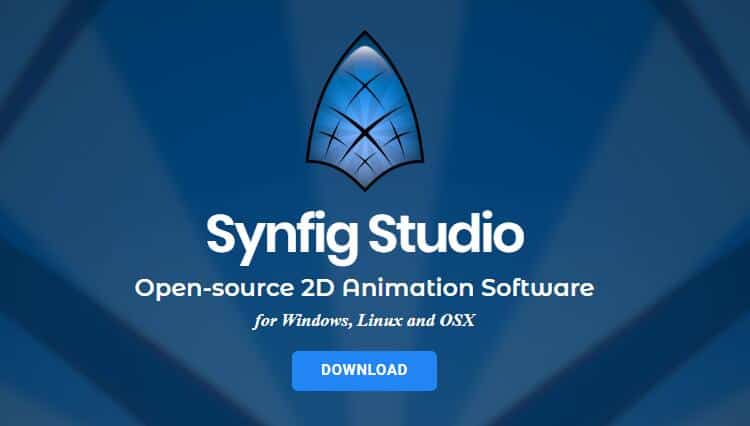 2. Pencil2D Animation
If you love creating traditional hand-drawn animations, then Pencil2D Animation is for you. This simplistic 2D open-source animation software allows you to add bitmap and vector graphics in your intricate animations. With Pencil2D, you can animate your project frame-by-frame.
As the name suggests, you can create your animations at Pencil2D from scratch using a pencil, pen tools, color, and brush. It has the most minimalistic and intuitive interface that just about any user can understand. Its features include raster and vector workflows, bitmap artwork, onion-skinning, cross-platform compatibility, hand-drawn animations, and minimal design.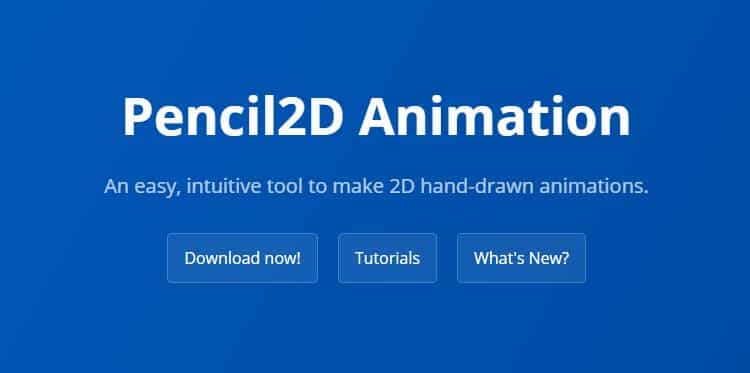 3. OpenToonz
OpenToonz is an advanced 2D open source animation software based on toonz and has a broad list of features and functionalities. It features powerful digital drawing tools that users can utilize for any simple or complex artwork. You can use this amazing software to scale and model your animation features with ease. OpenToonz can be used for personal or commercial purposes. Some of its features include indexed color palettes, motion tweening and tracking, effects and compositing, automatic multiplane effects, scripting, frame-by-frame animation, and particle system.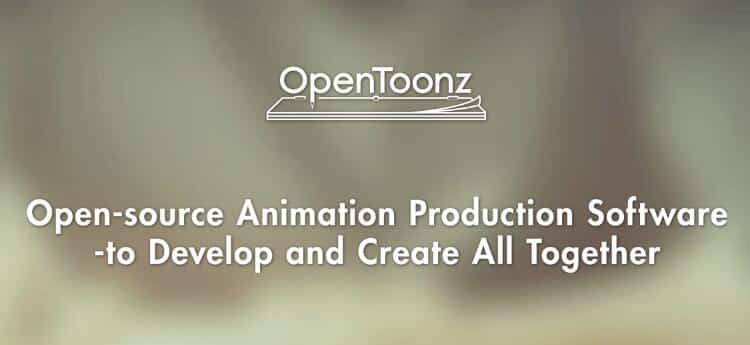 4. TupiTube Desk
TupiTube is another excellent open source animation software, ideal for young children, students, and teachers. It's simple, versatile, and easy to use. The virtual assist feature can help users in the animation process. With TupiTube, you can create different animation features, including hand-drawn animations and cut-out animations. It also has advanced functionalities such as stop-motion animations and rotoscoping. The other notable features include frame-by-frame animation, virtual assist, and stop motion. TupiTube supports vector illustrations, tweening, and you can use it between platforms.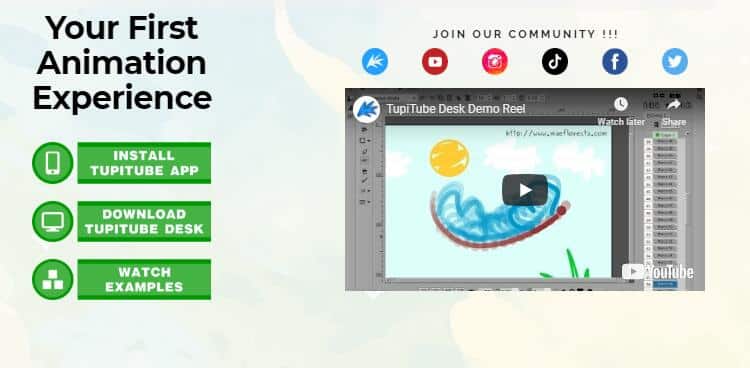 5. GIMP
GIMP is a free and open source animation software available for Windows, OS X, GNU/Linux, and other operating systems. It's ideal for illustrators, photographers, and designers. GIMP offers distinct features such as 2D animation, simplistic user interface, frame-by-frame animation, image manipulation program, hand-drawn animation, and basic animation program, and more.
As a 2D graphics editor, animators can use GIMP to design, export, and import raster and vector images. It's simple to use, with a user-friendly GIF animation feature.

6. Inkscape
Inkscape is a free vector graphics editor for macOS X, Windows, and GNU/Linux. This open source animation software offers users a wide variety of rich features for technical and artistic work such as cartoon making, typography, clip art, logos, and much more. It supports vector graphics, hand-drawn animations, indexed color palettes, rendering, bitmap artwork, layers, and filters. It has a simple, intuitive, multilingual interface. With Inkscape, you manipulate objects to get what you need.
Inkscape is highly adaptable, and the vector graphics created here do not blur when resized. It supports mesh gradients, and its checkerboard background allows animators to see transparencies of their work. You can easily manipulate images at Inkscape by making adjustments such as applying filters, converting them to paths, filling them with gradients, and distorting them.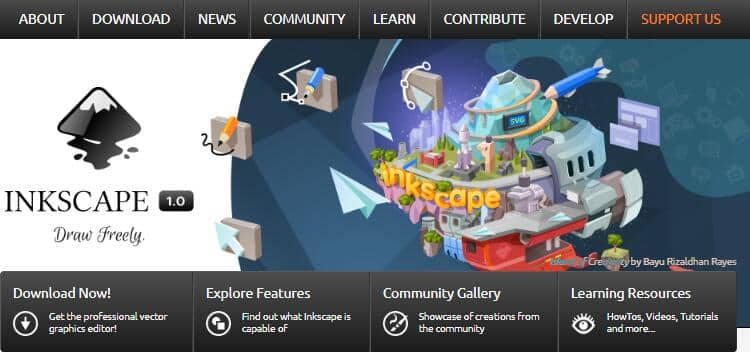 7. Scratch
Scratch is another education-based, free and open source animation software designed for children of ages 8 to 16. But it can also be used by people of all ages to create projects in a variety of settings, including community centers, libraries, homes, museums, and schools. Animators can use Scratch to program interactive animations, games, and stories – and share them online.
For young people, Scratch empowers them to work collaboratively with teachers or peers, reason systematically, and think creatively. This is excellent software for online learning. It helps children to improve their creativity, cognitive ability, and memory retention.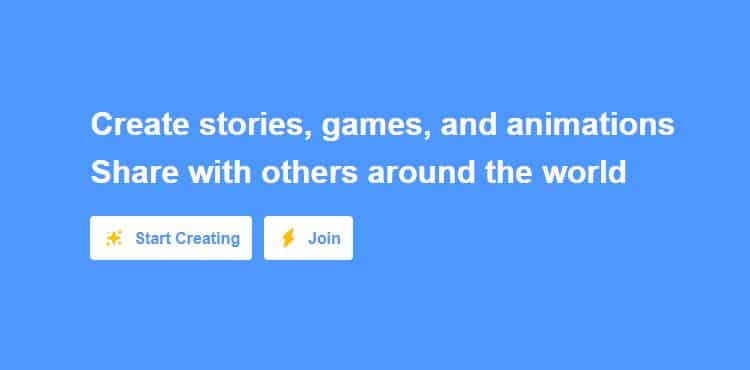 8. Mango Animate (None Open-Source Suggestion)
Mango Animate is one of the most user-friendly, do-it-yourself for both professional and non-professional designers. It has in-built, self-sufficient templates designed for all animation projects. The drag and drop user interface allows you to create multiple animations, including video tutorials, manuals, advertisements, presentations, and more. Moreover, Mango Animate has a library full of animated characters, infographics, charts, graphics, and pro-level features such as transition effects, text support, enter and exit effects, and many other interactive media elements.
It is cloud-based, and allows you to customize, edit, and update projects even after publishing. Mango Animate uses HTML5 technology that allows for seamless access to trendy animation videos on all electronic devices.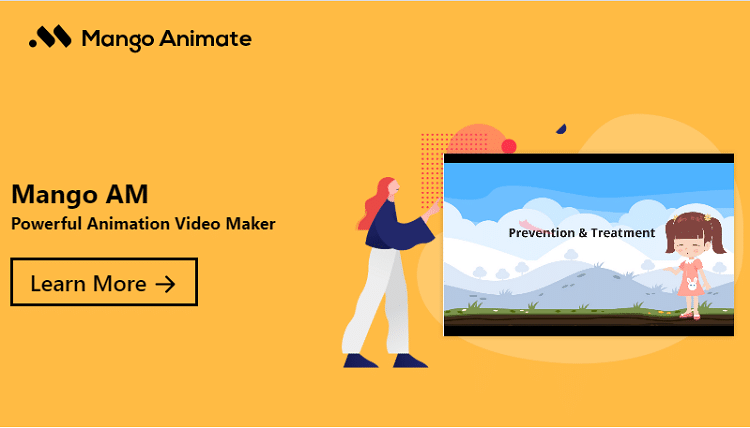 Conclusion
In this modern era, animation has become an essential component of content creation. News creators, moviemakers, television programmers, video game creators – they all need to convey their ideas through an aesthetically pleasing visual medium. What resourceful to accomplish this than by using an excellent open source animation software?
The software tools highlighted are excellent additions you should consider for your upcoming projects. They have a selection of advanced features and functionalities, which are free and open source. So, if you're looking for an excellent way to create top-notch animations for your business, these tools right here can help you.
Creating Stunning Animation Videos with Mango Animate