If a picture has a worth of thousand words, then a video is worth millions. To attract more leads and seal the deals to maximize profits, you need to have animated explainer videos of your products or services. Marketers put in efforts to make the video as knowledgeable as possible. Explainer videos make a bite-size of the overall video content and are often about two minutes in length. They come in various traditional forms ranging from traditional animation to live-action and 3D animations.
If you are a novice in animation video, then you might end-up racking your wallet and investing in a low-quality animated explainer video maker. Here is a list of the best animated explainer video maker which are cost-effective as well as easy-to-use.
The Best Animated Explainer Video Maker
Mango Animation Maker is an innovative platform that provides professional animated explainer video solutions to enable users to do their jobs without putting much effort. This animated explainer video maker includes a series of different tools to help you create a fantastic cartoon animation video, 2d animation video, animated explainer video, animated promotional video, and more.
It offers a vast library of free media objects that is the essential feature of any animated explainer video maker. Images, effects, SVGs, animation widgets, SWFs, shapes, symbols, and charts will enrich your animated video. Apart from this, you can choose from numerous animated explainer video templates to fit your goal.
Adding subtitles to the videos and recording the voiceover is easy. You can choose from dynamic speaking roles from teacher and businessman to customers and more. Apart from this, the multi-track timeline and stunning scene transitions make the video more captivating.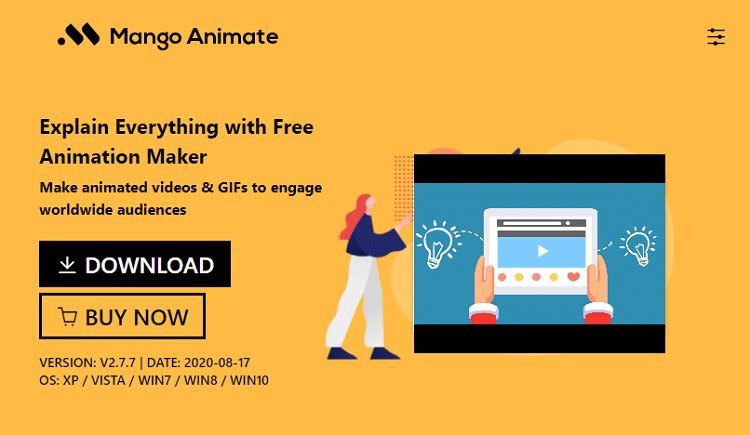 The most popular choice of animation video makers in Adobe After Effects is Pixity Land Character explainer. You can use hundreds of characters, assets, and scenes to conceptualize the video correctly. The tool of this animation video maker is built in a way to accommodate experts as well as novices who are looking for an easy-to-use explainer video maker.
The virtual reality effects and data-driven animations can be handy for team projects. You might love the auto-save functionality as you won't lose your videos. The best animation video makers offer a variety of unique features in the paid version, and the package of Adobe After Effects starts from $29.99 per month. It is the choice of expert animation video makers and is relied on to make top-notch motion graphics and visual effects.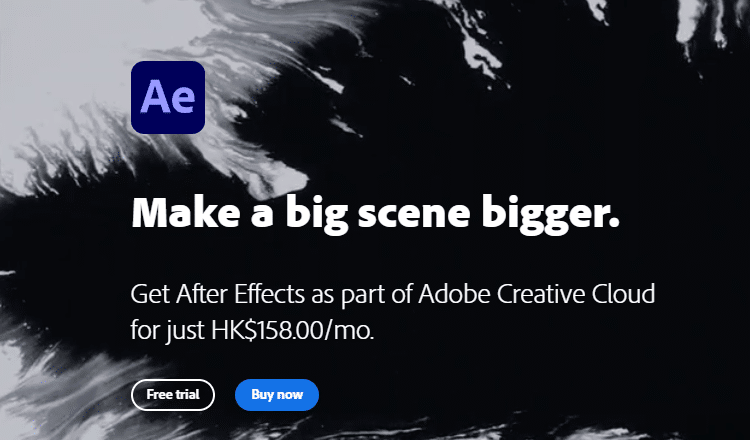 This is a free drag and drop explainer video maker which can be easily downloaded and installed in Mac desktops as well as windows. It allows you to create almost all types of text-based animations and 2D animations. You can enjoy the infinite customization and hand-drawn animation effects as there are more than 300+ lively animation effects.
The paid version of this animated explainer video maker can provide you with lots of music tracks, stock vectors, and other elements required for making an engaging animation. It is more useful for people who already have some exposure to video creation.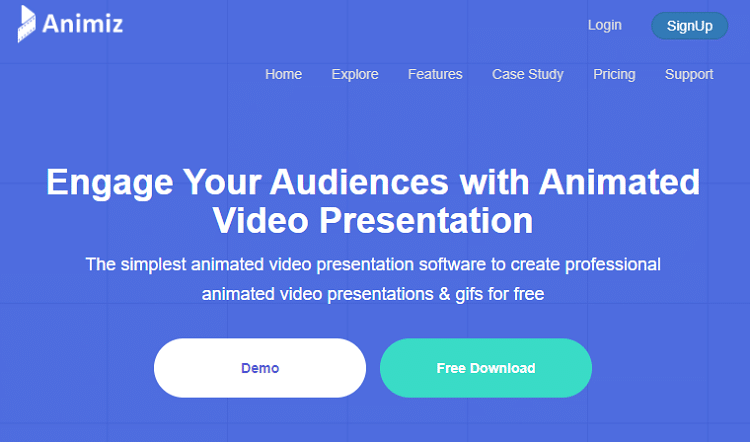 Maya is among the best animated explainer video maker for creating a high-quality and industrial 3D animated video. Studios and experts use this explainer video maker to create 3D scenes, movies, games, and characters. It is useful for creating logo animations and branding as it can use complex technical effects quite quickly.
Since it is on the expensive side, it offers a 30-days free trial to the users to get the hang of it. This animated explainer video maker costs around $1620 per year. But keeping in view the animated explainer video templates, transitions, modeling, and coloring features, it worth the price.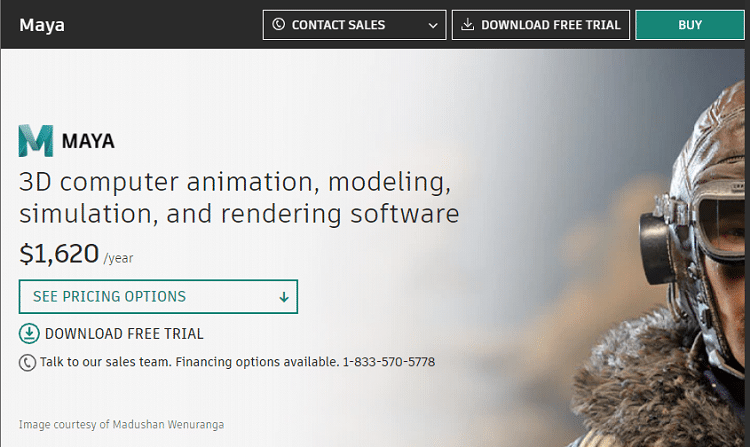 This animated explainer video maker specializes in green-board, blackboard, glass-board, and whiteboard explainer videos. It is incredibly easy-to-use, and novices can use it quite efficiently. The animated explainer video templates come with 1000s of characters, images, scenes, and sound. No matter from which ethnicity you are, some characters can fit your culture and target market. The video quality ranges from 360p-1080p, enabling you to make sure that the visitors or customers can relate to the video.
The user needs to select a sequence of sceneries and characters, and then experience the magic happen as the new technology will automatically animate the drawings into a video. As it requires no creativity, it is perfect for the ones who are looking for an easy-fix. The price starts from £39 to $69 a month.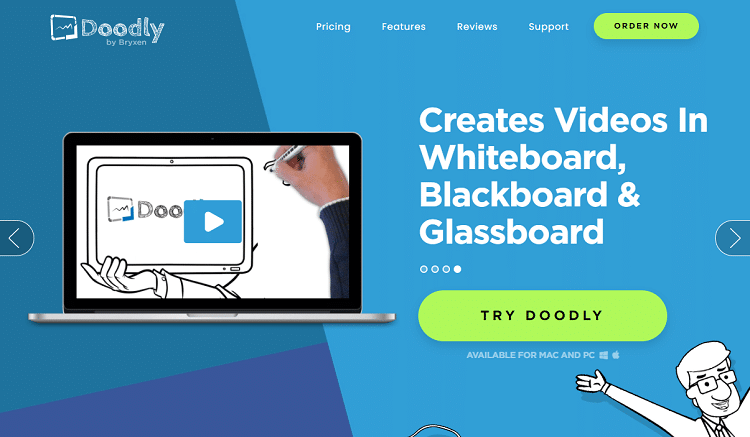 It is an open-source and professional 3D animation video software. It offers a variety of applications like feature films, visual effects, video games are to name a few. Experts lean towards this animated explainer video maker because of the advanced features like GPU, CPU, and VR rendering support. It allows the user to customize the interface and layout according to your requirements.
It supports 3D features like simulating, modeling, animation, tracking motion, and rendering. It even supports customized tools making it more appealing and handier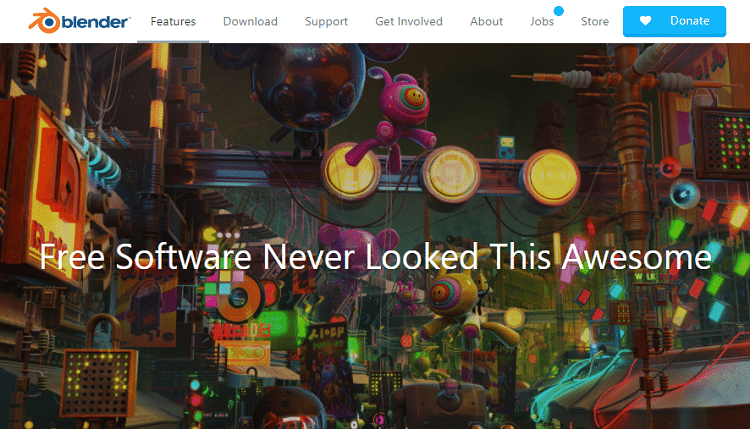 This platform is known as an all-rounder as it is easy, efficient, quick, and inexpensive. It starts with $17.50 per month, and the quarterly plan is for $35, making it the most affordable animated explainer video maker. You need to select the images, type the text you want to insert, and add the music or voice over; VideoScribe will do the rest.
You can create explainer videos to hook the prospects and convey the value proposition efficiently. You will get access to the media library hosting for thousands of images and music files. Users can easily drag and drop elements to create a video of there choice.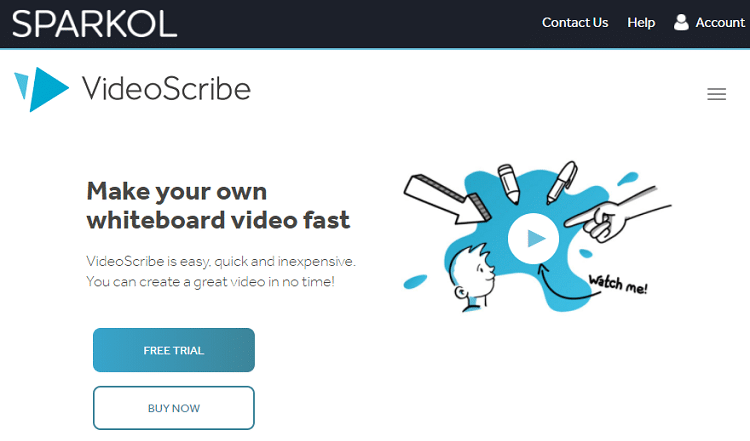 It is a famous DIY whiteboard explainer video maker that offers the best explainer video templates on the market. Since it is dedicated to whiteboard animated explainer videos only, it ensures that the final output will be of the best quality.
The paid version starts from $49 a month, and it offers a free trial as well to make their mind. It is easy to use for beginners, and yet the advanced features can challenge the experts to test their limits.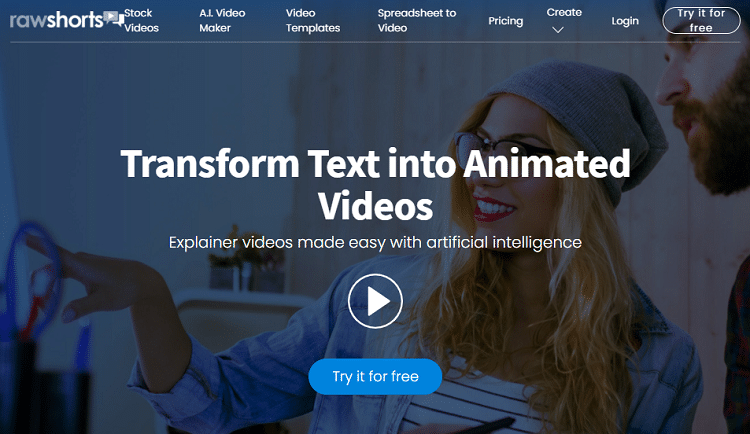 Whiteboard animation video is one of the best format for explaining. Mango Animate Whiteboard Animation Maker is very easy to use. It has plenty of pre-built templates, you just need to drag and drop those elements to turn the template to your own explainer videos. One of the solid advantages is its life-time license. You just need to pay one-time and use forever. The recent promotion price is only $39, an incredible price for lower than all the others.
The Mango Animate team even goes further by providing a free version, which offers 5 screens and a few limited templates. It is the best choice if you just need to make short explainer videos.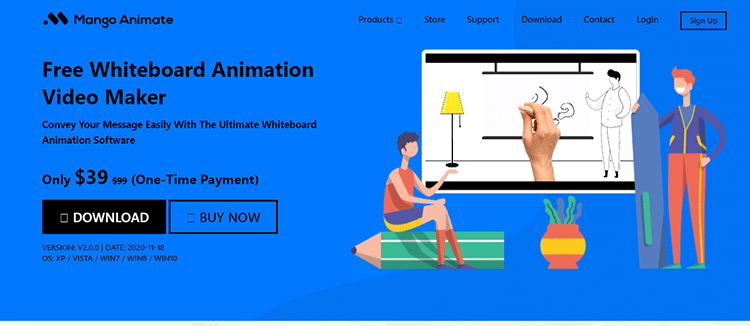 Make Whiteboard Animation Explainer Video Free
Try Now
Wrapping Up
Animated explainer video makers are a great way to spice up the content by offering quick services and easy to use explainer video templates to create the videos. Whether you are an expert or a beginner, the software mentioned above comes in handy for everyone. So, don't miss out on the opportunity to efficiently promote your business through captivating animated explainer videos.