Date back to the 1800s,there have been presentations that can be defined as motion graphics. So it seems that motion graphic has a long history along the way. And indeed, it is. Well, in this blog, we are going to talk about what kinetic motion graphic means and most importantly, how to create one for free.
Kinetic motion graphics are pieces of animation or digital footage which create the illusion of motion or rotation, and are usually combined with audio for using in multimedia projects. Put simply, Kinetic motion graphics is animation, but with text as a major component. Essentially, it's animated graphic design.
The development of kinetic motion graphics
The history of kinetic motion graphics is closely related to the history of Computer Graphics as the new developments of computer-generated graphics led to wider use of motion design not based on optical film animation. The term motion graphics originated with digital video editing in computing, perhaps to keep pace with newer technology. It has developed so quickly that people can see this kind of motion graphics almost everywhere.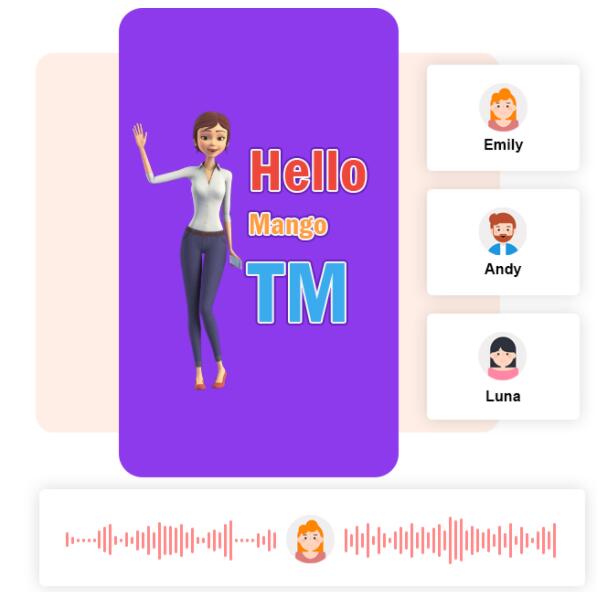 Create kinetic motion graphic for free
Kinetic motion graphics are exceptional way to communicate with viewers because it can add depth to the story and give them a message with music and effective copy together. Usually people use it to create ads, television title sequence, to explain a concept, and to make a product video that helps convey their message. So how to make kinetic motion graphic for free? Here are the procedures.
First step: Prepare
Before making an amazing kinetic motion graphic, we should get everything ready. Mango Animate Text Video Maker, the tool that can turn any text into kinematic motion graphic video, and the text, which you want to show to your audience, are all you need to make an excellent text video. So before heading into the next step, get these two things ready first.
Second step: Import
Open Text Video Maker. Click NEW to create a new project. When the new project is ready, the text editor will appear at the interface. Copy the text you prepare preciously, and paste into the text editor. It can achieve better result if you get the text more organized, that is, to divide the text into different sentences according to the sentence meanings, or say, sentence groups. Then click the GENERATE button to import the text. The input text will later be displayed in the timeline.
Third step: Edit
Add music, speech voice, or audio to the timeline to make the kinetic motion graphic more attracting and interesting. And these sound you add can help you adjust the time duration of each sentence, thus creating the most viewable motion graphic for your audience. You can also further animate the text by customizing the animation effect of each sentence. Decorate the sentence inside the video with all kinds of icon from the built-in icon library as you want.
Final step: Output
When the motion graphic is done, output it by simply clicking on EXPORT. Then the text video will generate and save to the path you set. Finally you can share it with your friends or customers and even people all over the world via social media.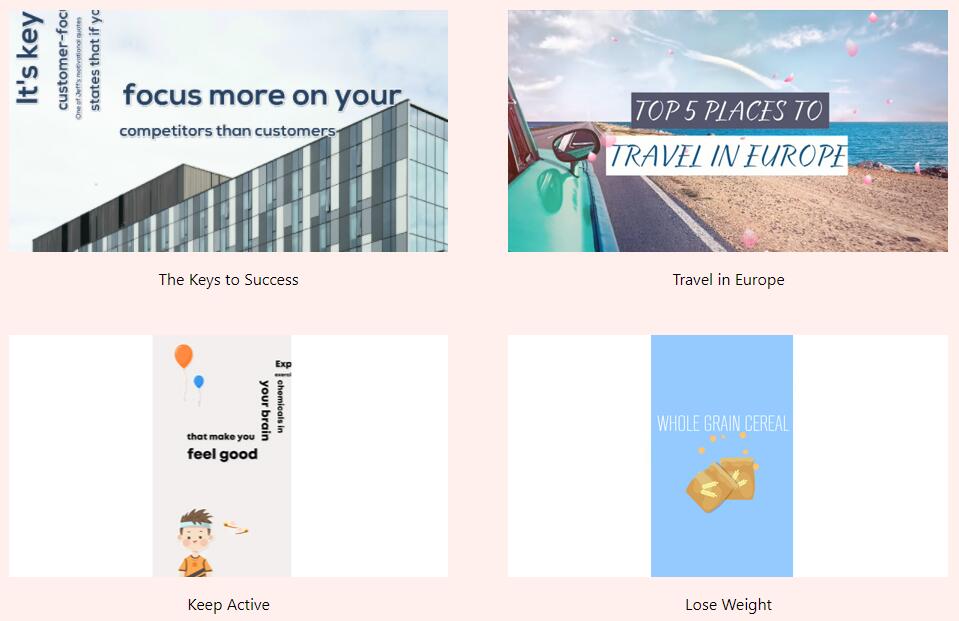 In one word
As kinetic motion graphic has become more and more popular with people all over the world, you should learn how to make one as an extra personal skill, which will take your career to the next level. And with such an easy-to-use tool, Mango Animate Text Video Maker, you can definitely get the hand of this technique very soon.