Motion typography, or kinetic typography, seems to be everywhere in the present time­­­——advertisement, lyric video, presentations, mobile apps, websites all get the advantage of it to let their words be heard, achieving a sense of artistry, making their speech more impactful. But, what is motion typography and how to make one? Here in this blog, we are going to discuss these two questions and introduce to you the exact concept and meaning of the motion typography and its tutorial step by step.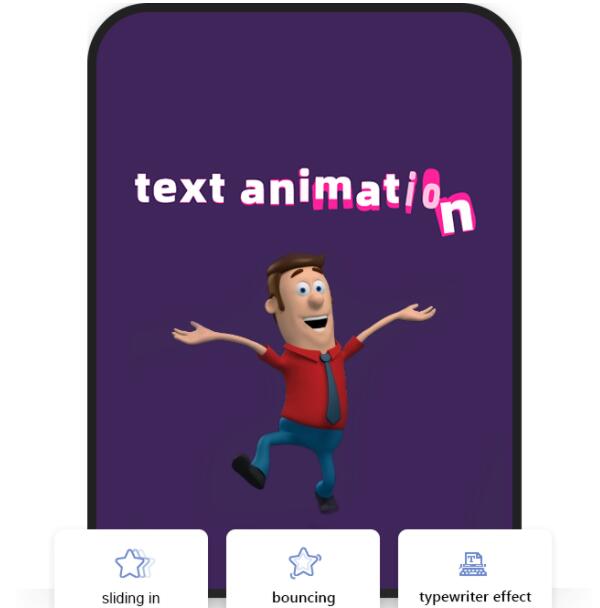 What is motion typography?
Motion typography, literally meaning moving text, is a motion graphics technique that manipulates the text and displays it dynamically on the screen in such a way to express an idea or emotion. That is, to animate the text using Text Video Maker that can turn text into video. Let's put in a more simple way. We all have seen subtitles in the screen, right? Yeah, although subtitles are only a small part of the videos, it is important. So when the text becomes the main part of the video, animated in various forms, then this video is called motion typography.
Motion Typography Tutorial Step by Step
You may think it is hard to make typography video as this kind of video looks advanced and fascinating. Well, actually, it is quite easy when you choose a right kind of tool, Mango Animate Text Maker, for instances. So next, we are going to talk about how to make motion typography using this excellent software that can turn any text into amazing and lively animation videos. Now, let's begin.
Step 1: Prepare
Download Mango Animate Text Video from its official website. It takes only two minutes. During this waiting time, you can get you text ready. And these two things are all that you need to create a motion typography video. It is quite simple, right?
Step 2: Import
When the Text Video Maker is ready, get it operated. If you are using it for the first time, you need to sign up first and it is free. After signing up, create a new project by clicking NEW in the interface. Then the text editor will appear, just copy the text you want and paste into the text editor. To make rather perfect motion typography, you may as well separate the sentence groups as different sentences would be shown on the screen together by sentence groups. Finally hit the GENERATE button to import the text. The input text will be displayed in the bottom timeline block by block, each block holding one sentence group.
Step 3: Edit and Decorate
When you get the text imported, you can add music, speech voice, or audio to the timeline to make the motion typography more vivid and interesting. These sound you add can help you define the time duration of each sentence group, that is, to synchronize the sentence with the audio so that people have enough time to follow both the text and the audio added. To make the typography motion more eye-catching, you can set the movement for each sentence group. Finally, decorate the video using the plentiful icon from the icon library to light the video.
Step4: Export
If you are satisfied with the motion typography, it is time for you to export the video and share with people all over the world. Click the EXPORT, then the motion typography will be generated fluently.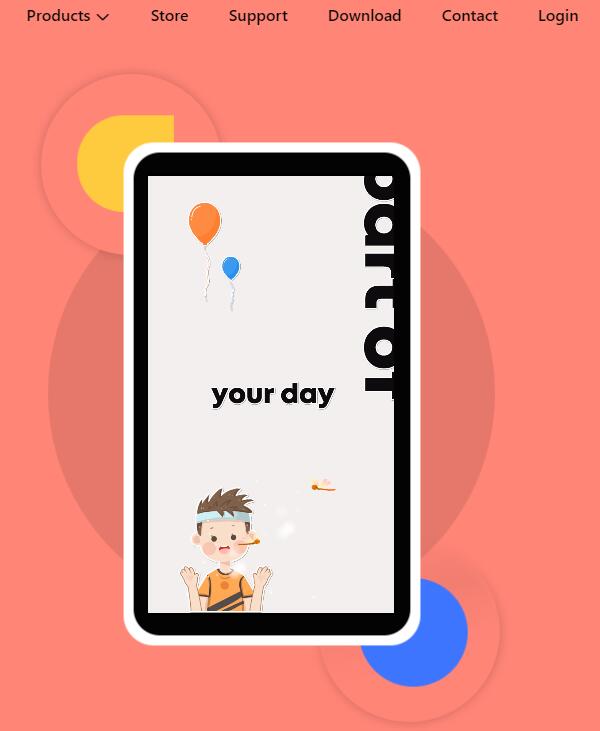 In Conclusion
Creating motion typography can be easy if you choose the right tool. Just four steps could help make an awesome motion typography video to amaze the world. With the motion typography becoming more and more popular among people, it is time to take action to learn how to make it wherever you are. Start right now!