Presentations have come a long way since we started creating those old and boring slideshows. With the advent of interactive video presentation software, businesses can now showcase their content in a more engaging way. Today, we present to you the top 8 video presentation maker options that will help you to put together interactive presentations that are sure to capture your audiences' attention.
8 Video Presentation Makers Help Enhance Your Content
Mango Presentation Maker is a video presentation maker that enables businesses to create interactive and engaging presentations that captivate their audience's attention. With Mango, businesses can create stunning presentations using pre-built templates or customize their own designs, add multimedia, including video, audio, and images, and publish their presentations in multiple formats.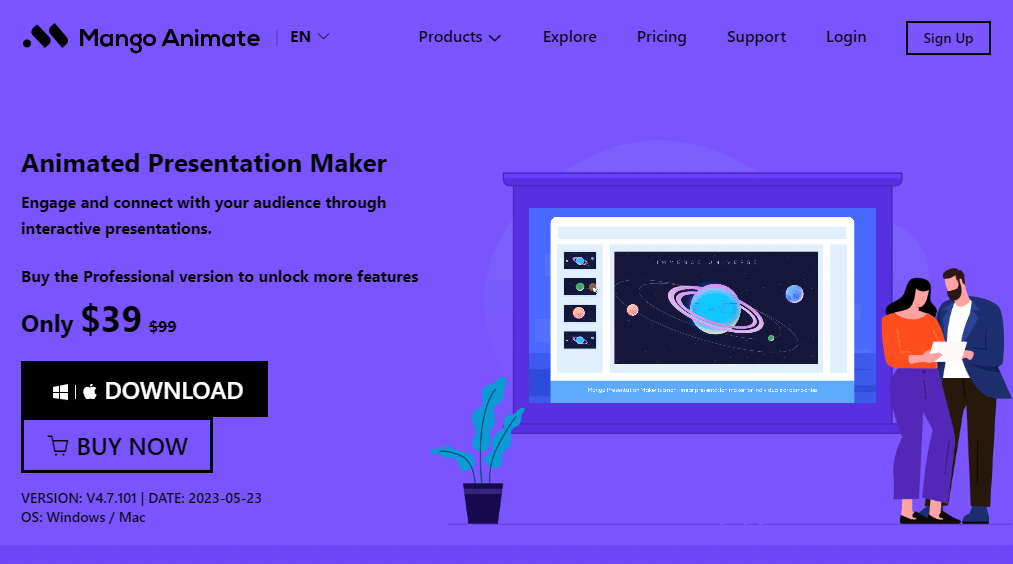 Below are three of Mango Presentation Maker's features:
Easy-to-use Interface: Mango Presentation Maker features a user-friendly interface that makes it easy for businesses of all sizes to create multimedia-rich presentations. It also offers step-by-step tutorials and guides, ensuring that any user can create professional-quality presentations with ease.
Customizable Templates: Mango Presentation Maker offers a wide variety of customizable templates, including business plans, infographics, and project timelines, among others. This feature makes it easy for businesses to create presentations that align with their unique branding and messaging.
Multiple Publishing Options: Mango Presentation Maker enables users to publish their presentations in multiple formats, including EXE, PDF, and video. This feature ensures that businesses can share their presentations on any device or platform and reach a broader audience.
Make Your Own Animated Presentations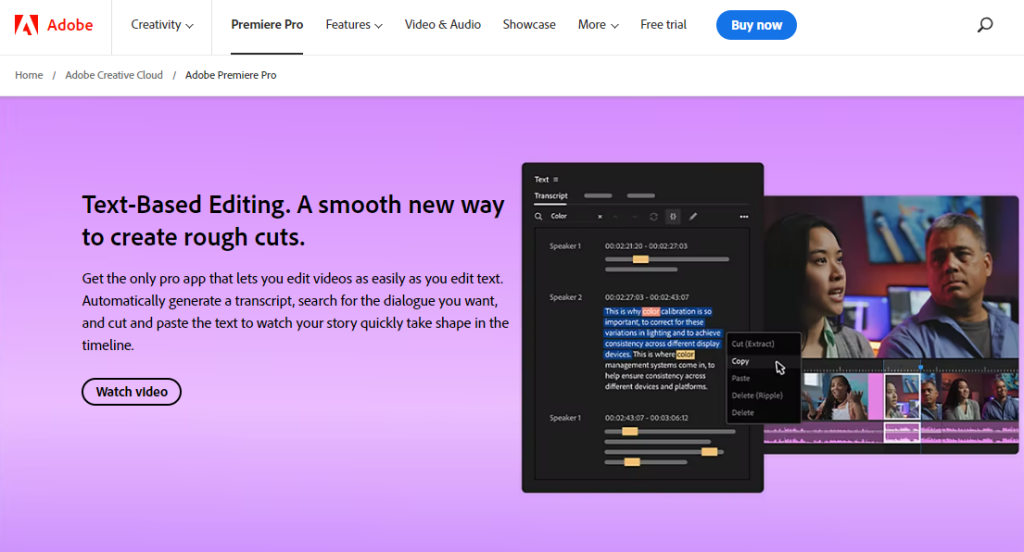 Adobe Premiere Pro is a popular video presentation maker for businesses that offers a comprehensive range of video editing tools. It makes the entire process of creating stunning videos that much simpler, thanks to its user-friendly interface. offers a broad range of special effects, such as transition effects, color grading, and audio mixing, that users can use to enhance their videos. Businesses can also add text overlays, backgrounds, and animations, using Adobe's extensive library of templates. It allows businesses to customize videos to match their branding and messaging.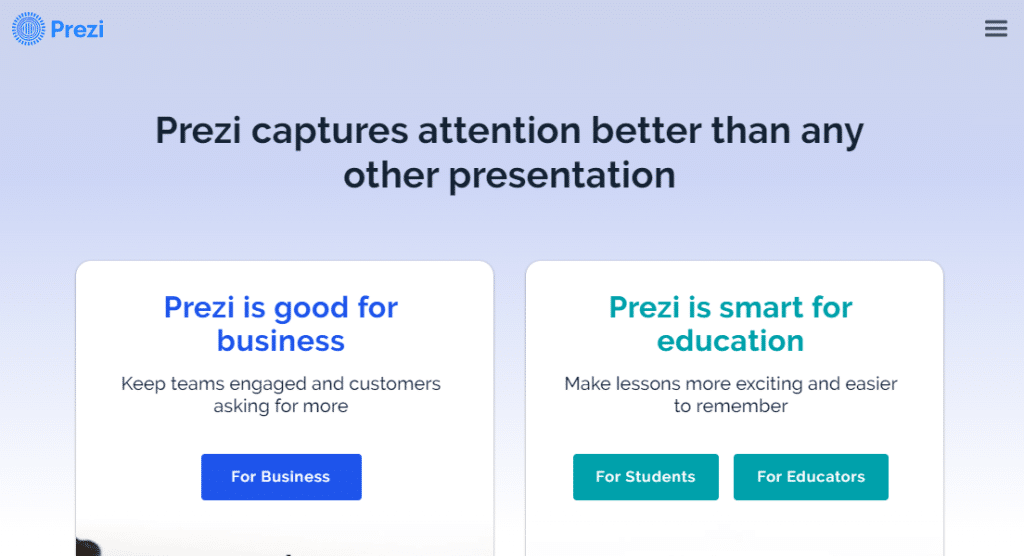 Prezi is an interactive video presentation software that allows businesses to create and deliver presentations that feel more like conversations. It enables businesses to zoom in and out of different sections of the presentation, which creates an engaging and dynamic experience for the audience. This feature enables them to highlight and emphasize critical points of the presentation more effectively, keeping the audience engaged and interested.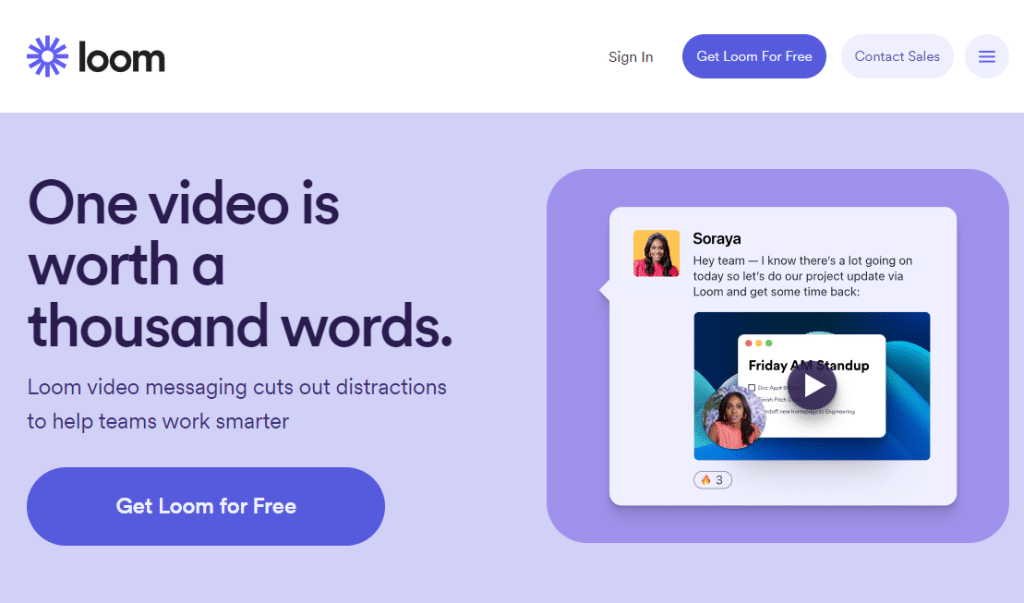 Loom is a video presentation software for businesses that records and shares video messages with ease. With its screen recording feature, you can record your computer screen, webcam, and microphone, making it easy to create walkthroughs, tutorials, or product demos. This feature enables businesses to create engaging and informative presentations that offer a more hands-on and personal approach to their customers. What's more, you are able to quickly and easily share videos with colleagues and customers within seconds.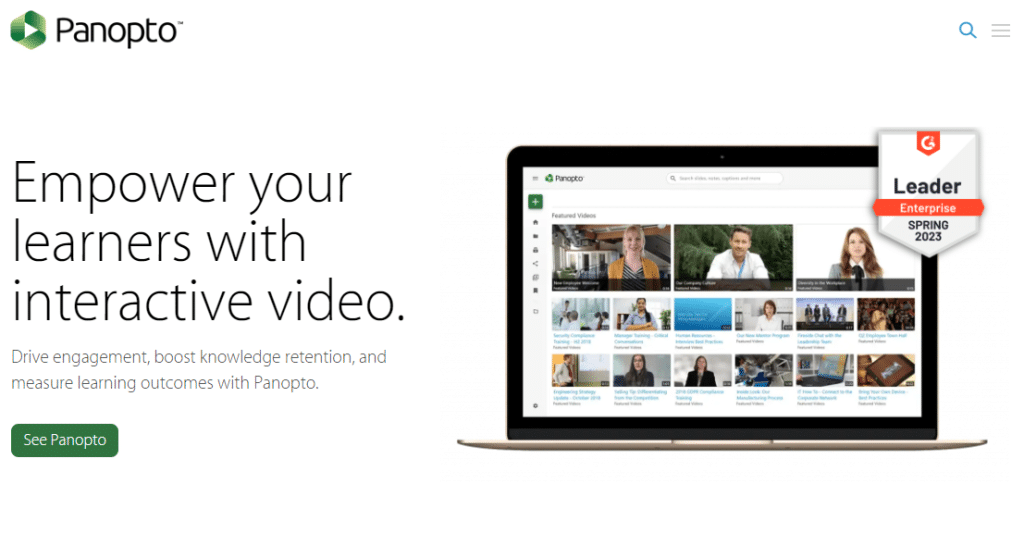 Panopto is an all-in-one video platform that is primarily used by educational institutions. However, it can also be a perfect choice for businesses that want to create interactive presentations with quizzes, polls, and surveys. It's a great way to engage and track their audience's understanding of the material presented. This video presentation maker also offers a centralized platform for managing all your video content. This feature enables you to easily upload, store, search, and access video content whenever you want.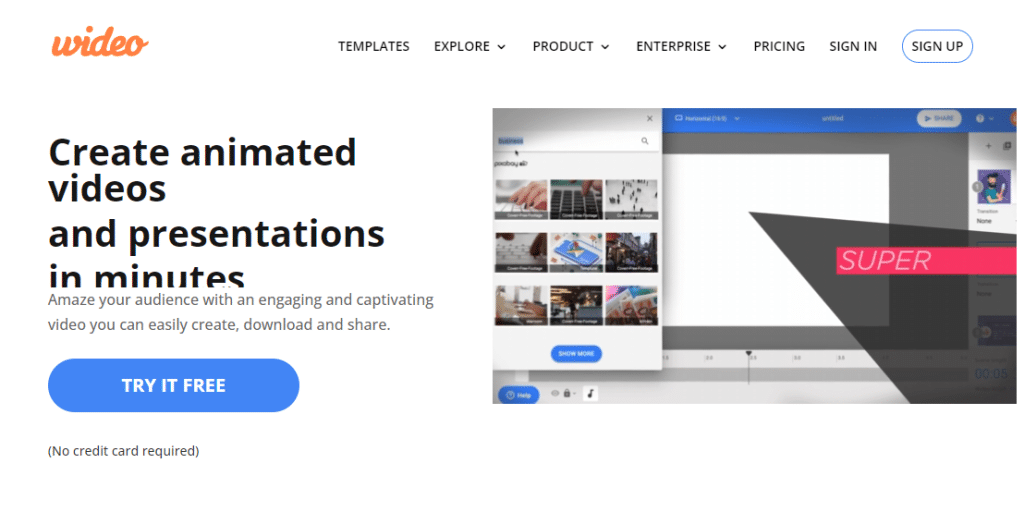 Wideo is a DIY video presentation maker specially designed for beginners and non-professionals, Save time, effort, and money while creating visually impressive presentations to impress colleagues or potential clients. It provides a wide variety of customizable templates, which businesses can choose from and customize. Additionally, the platform offers access to a vast library of stock footage, audio tracks, and images, making it easy for users to create visually impressive and engaging content.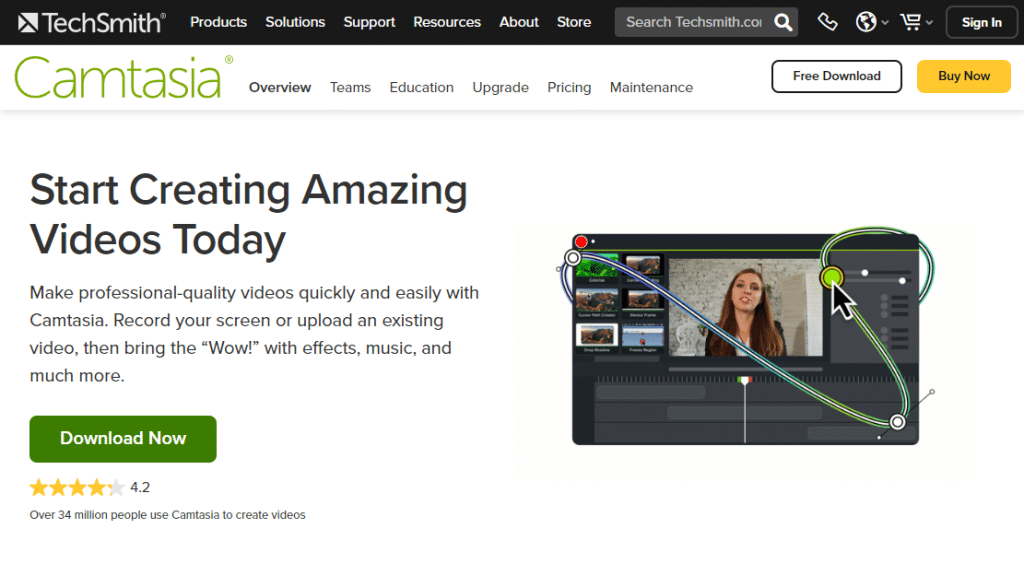 Camtasia is a video presentation software for businesses that enables users to record their screen, webcam, and audio simultaneously. It also offers powerful video editing tools, such as annotations, transitions, and effects, that help businesses create engaging videos that stand out. Camtasia is perfect for businesses that want to create product demos, tutorials, and how-to guides.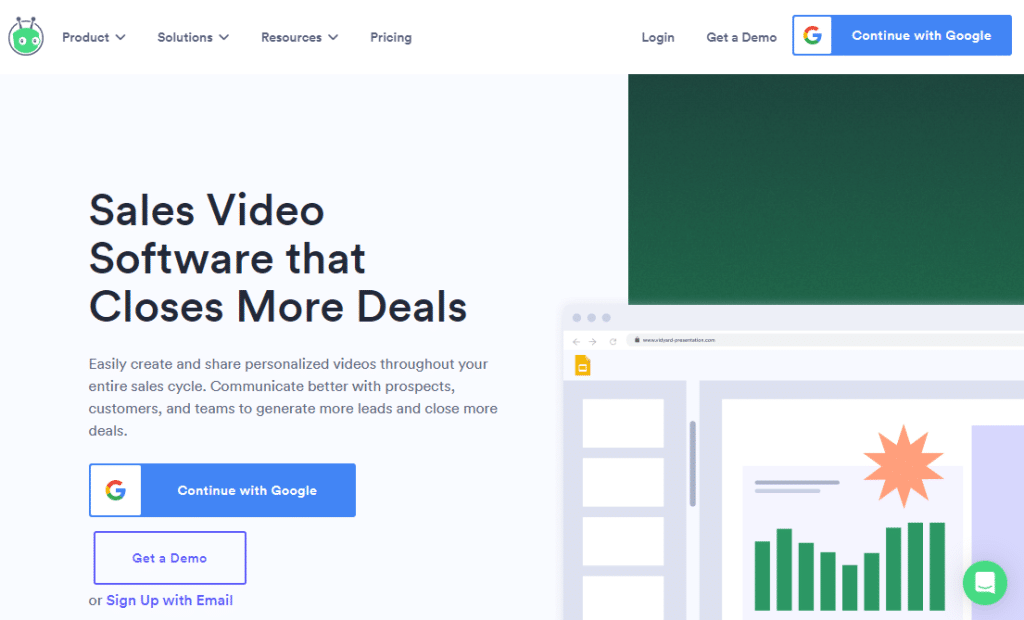 Vidyard is a video marketing platform that provides businesses with all the tools they need to plan, create, and measure their video marketing efforts. It offers advanced analytics, hosting, and video production capabilities, making it the perfect choice for businesses that want to improve their video marketing strategy.
Summary
These eight professional video presentation maker options offer a variety of tools to create engaging content for your business. Whether you want to design an animated presentation, a live-action video, a screencast, or combine all of these, you will find a software option to match your needs. Choose the perfect video presentation software for business, and give your next presentation the creative edge it needs to succeed.
Start Creating Animated Presentations Easily