Motion design is often inspiring, most especially when the world of graphic design keeps evolving every year. And people's tastes and preferences are not left behind either; they go with the flow of change. As competition for digital market space grows, so does the desire by businesses to bring innovative strategies and ideas to the table using the latest motion graphics trends.
The digital market is fast-paced and is always looking for something new and trendy. Getting the right motion graphics software such as Mango animation maker can help you improve your marketing techniques. Mango Animation Maker has advanced tools to help you design animation videos that'll get audiences to take action. Remember, for you to stand up to the competition and have an edge, you have to keep up with the latest trends in motion graphics.
Let's delve in and look at the newest motion graphics trends that the market wants:
Kinetic Typography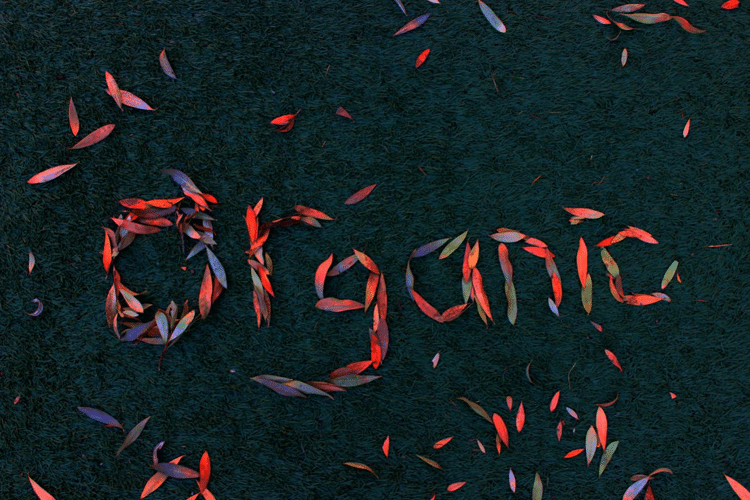 Copyright: Unsplash I License: CCO Public Domain
Kinetic typography refers to stretching, distorting, and twisting letters, texts, and images. You can also experiment with fragmented texts to reinforce the tone in poetic videos. Kinetic typography can be seen in TV ads, but this time disruptive kinetic typography is a new motion graphics trend that will bring fonts to life and give the audience a memorable experience. Try to wrap, twist, and snake sentences into transitory trails of information across the video presentation to dazzle viewers and still let the message sink in. This is sure going to impact their decision making. Kinetic typography can take viewers on an intriguing visual journey of storytelling.
Isometric Designs
Isometric design involves rendering 3D elements on a 2D screen. The technique depicts 3D elements in two dimensions to give more perspective on an object. The result is a stunning isometric graphics for presenting and showcasing products, services, or business processes.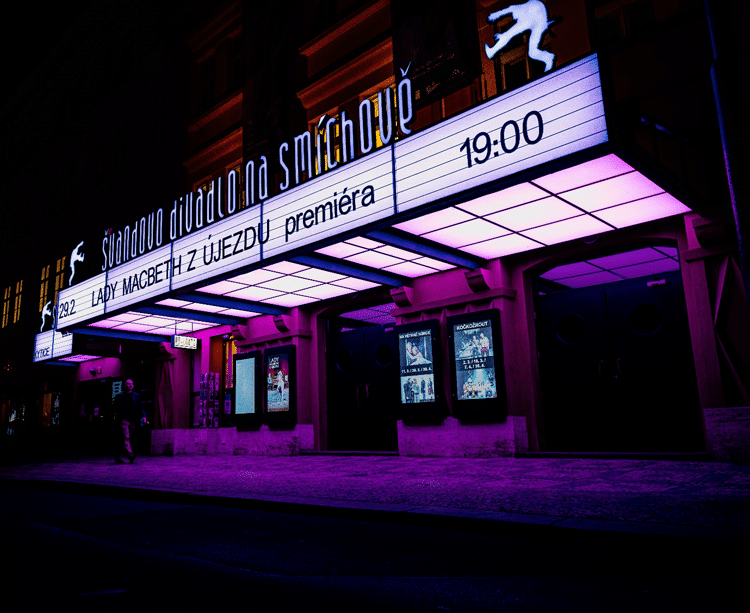 Copyright: Unsplash I License: CCO Public Domain
What makes isometric designs look trendy is the way simplicity is combined with objects and colors to achieve realism. By introducing a new angle of creativity with the right motion graphic trend, the business can present its values in an excellent and engaging way. The technique will definitely draw the viewer's attention to the emphasized objects.
Digital Surrealism
Digital surrealism is a new motion graphics trend that isn't going away any time soon. It's realized by fusing the extraordinary with the normal to achieve mind-blowing visuals by showing 3D elements of flat screens. With surreal digital art, you have a virtual world full of clean-cut visuals, fiction, and familiar materials. This allows objects to behave in ways that captivate the viewers' imagination. The liquids turn into solids like magic, bubbles don't pop, and objects defy gravity in a spectacular way.
Surrealism is a mixture of design methods to produce a surreal world. It combines simple elements and sharp visuals, which are then transformed into something real and fantastic. It makes objects to behave and react in unexpected ways that draw the imagination and attention of the viewer. This is one trend that is going stir up the world of motion graphics.
The Use of Cross-Platform Animation
Cross-platform animation is the use of vector logo animation to communicate ideas and create a fascinating user experience that'll remain glued in the minds of your audiences. Vector logo animation is a hot motion graphic trend that involves rotating, transforming, and hiding logos. Using it for mobile and web applications allows you to convey ideas in a dramatic way. This is an excellent motion graphic trend you should incorporate in your marketing strategy.
Using moving logos and illustrations in vector animations can have a tremendous visual impact on viewers, primarily if you associate them with landing pages and brand names. It will not only help you stay competitive but will draw people's attention to your marketing campaign.
Using Mixed Media
Incorporating different media into one artwork can produce a captivating effect. This is a great motion graphic trend you can use in telling your brand story or selling your products. Mixed media allows you to experiment with composition and graphic design. By blending existing footage, photo stills, computer images, 2D, and 3D animation using VFX motion graphics, the result is going to be astounding visual effects that audiences can never resist.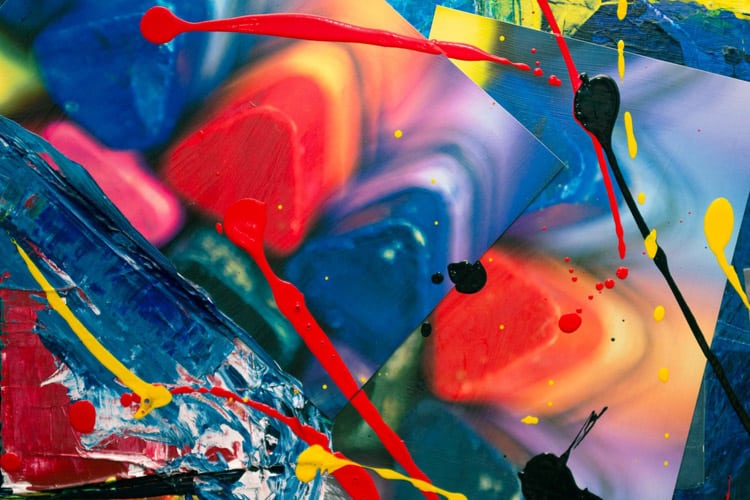 Source: https://unsplash.com/photos/LBhTc1gGyxA
Two-dimension and three-dimension have already been used in graphic design, as seen in both digital and commercial ads. The two are used to create visually appealing videos. The hybrid motion graphics integrated with 3D elements are robust communication tools that produce a striking impact on potential customers.
Camera-Tracking Compositing
Motion tracking unveils incredible ideas in live-action. By tracking object movement and using it to add special effects and further processing shapes up a new motion graphics trend within character animation. This happens in HUD too, where the game functions or vital statistics are shown in the display area when playing a computer game.
In motion design, applying special effects to animation videos adds a futuristic feeling to images, attracting viewers' attention instantly. Using infographics in presentations and on websites helps to convey information in a unique way that creates a high impact on the audience.
Video infographics are immersive, and they offer an excellent opportunity to tell compelling stories to viewers. You can present live-action with infographics on videos mixed with motion tracking and bring the graphic design to a whole new level with this dynamic motion graphics trend.
Using Thin Lines
Lines add elegant styles to animations. They are powerful tools that can give your explainer video infographics a professional look or handicraft feeling. Lines are design elements that can set up the right tone for any message you are conveying in an image.
Though simple, lines can be used in graphic design to separate elements, define various shapes, and show direction. They are now becoming popular motion graphics trends, especially when animated and integrated to produce multiple effects in a project.
The Use of Sound Design in Motion Graphics
Motion graphics can't live without sound design. Dialogues and background tracks help to set the mood and make your story much more effective and realistic. Using a combination of different elements such as audio effects (SFX), foley sounds, excellent voice-over, and ambiance can create a soothing sound effect for any video you create. This motion graphic trend can help you drive the point home to your viewers.
Movies with an excellent sound design will always win the recognition of the audience. You can make sure you keep up with the latest sound design trends to amplify your motion graphics.
Conclusion
Motion graphics trends are being used for branding and on websites to enhance user experience. The latest trends are utilized in web and app designing and are slowly becoming the mainstream. These trends are some of the most indispensable styles and techniques you can use in your projects to communicate and create the impact you are looking for.
Blend your motion graphic techniques with the right content and let the audience be your judge. Your videos will speak for themselves as your motion graphics continue to shine. Then you'll be able to establish lasting relationships with viewers.
Start Creating an Aniamtion Video with Mango Animate
Download Now