Whether you are searching for an introductory video about a new product or want to get a how-to tutorial for that, you are in luck as there probably exists a related video. Most of the businesses are relying on the best animated explainer video to provide information about their products and services. From small businesses to well-known brands, animated explainer video production has become a common way to provide information to their prospects. Fortunately, it has been proven a powerful communication form that audiences love. 
What is an animated explainer video?
An animated explainer video is a short form of video that is used to highlight products, services, and business ideas of a company for marketing or sales purposes. More often these videos are being placed on landing pages, home pages, or prominent product pages of a website. 
Video marketing is great for businesses of any size. Cisco predicted that videos are going to consume about 82% of overall internet traffic by 2020. Therefore, considering video content is essential to cement your brands' position in the hearts of prospects. 
The best animated explainer video has become an increasingly popular tool due to its amazing conversion rate. Some sites boast a conversion rate increased by as high as 144% by just using an animated explainer video. 
[v_downbox title="Start Making the Best Animated Explainer Video"]Download Now[/v_downbox]
Types of Animated Explainer Videos
1. Whiteboard Animation Video
Whiteboard animation video is one of the simplest and most common animated explainer videos. The objects in this animated video type are drawn on a white surface and they perform specific actions to explain video concepts or objectives sequentially. This is a minimalist, simple, and clean animation video type and can be a great option for businesses because of its straightforward style.
2. Motion Graphics Animation Video
This is a popular animation video type in the tech industry as explaining complex concepts in a simpler and precise manner has become easier with this. This animated video style isn't overcrowded and can capture the attention of customers where it is needed the most.
3. Kinetic Typography Video
This type of video works amazingly to promote different types of services and products. kinetic typography explainer videos allow you to play with objects and words and provide your message in an entertaining way. A creative script, right format, and proper formats can make kinetic typography the best animated explainer video type.
Top 5 animated explainer video examples
1. Spotify Promo US Launch HD
Spotify has brought an out of the box, creative and best animated explainer video. Rather than explaining how their product works traditionally, they added a fun element in the explainer video and used this opportunity to explain how the product is personalized for users.
2. SafeDrive – get rewarded for not texting while driving
SafeDrive describes how using mobile phones during driving is dangerous and takes the lives of people. After that, it uses an animated clip to show how texting during driving can divert your attention and lead to serious accidents. In the end, they let people know to use the SafeDrive app and earn rewards to get amazing discounts on their partners' products. This is a good initiative as well as an excellent explainer video that has covered each aspect of the topic.
3. Wine Country Gift Basket
The video has an amazing combination of warm animations, customer examples, and a message with the right animations. The idea of giving gifts has been combined perfectly with the products of wine country gift baskets and the animation is doing the right job of appealing customers.
4. Med Mart App
This med mart app explainer video is doing a great job of explaining how to use their application. Med Mart has illustrated a complicated process beautifully that is easier to understand for anyone.
5. Tech Insider
This is an amazing animated explainer video that is doing a little more than answering geek questions. It is delivering the right message with fun animations and an all-round interesting presentation.
Top 3 Best Animated Explainer Video Makers
Here we have an overview of the best animated explainer video maker. So that you can choose the right option for you with ease:
Mango Animation Maker
Mango Animate is a professional, easier to use, and effective animated explainer video maker. It can help you in creating stunning, creative, and captivating animation videos to keep your prospects engaged. You can create eye-catching animated explainer videos that can convince your audience to take a favorable action. What's more, the availability of massive animated explainer video templates makes it easier and faster to create amazing results.
Boost your conversion rate with eye-catching and engaging videos made with Mango Animation Maker.
Key Features:
Free animated explainer video maker to create the best animated explainer videos, promo videos, training videos, cartoon videos, and more. 
A massive range of animated explainer video templates to make animated explainer video production fast. 
Add characters, styles, buttons, and more elements to make videos creative.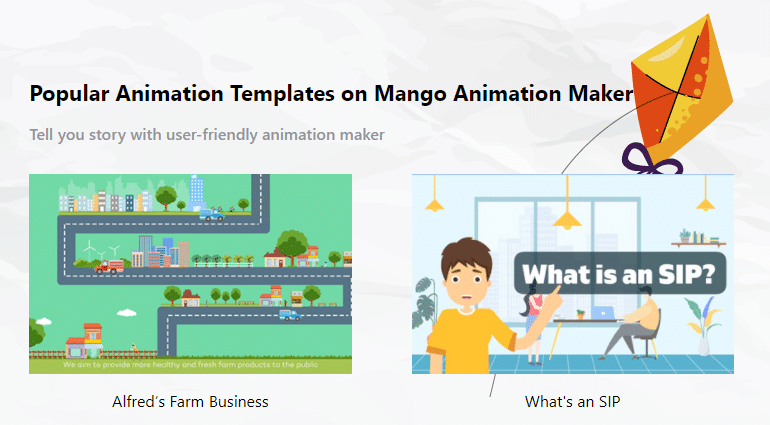 [v_downbox title="Start Making the Best Animated Explainer Video"]Download Now[/v_downbox]
Vyond
This is an amazing animated video maker that is meant for business-friendly infographics and whiteboard animation videos. This platform has been designed to create great videos with an optimized flow. With this tool, animated video production feels easier.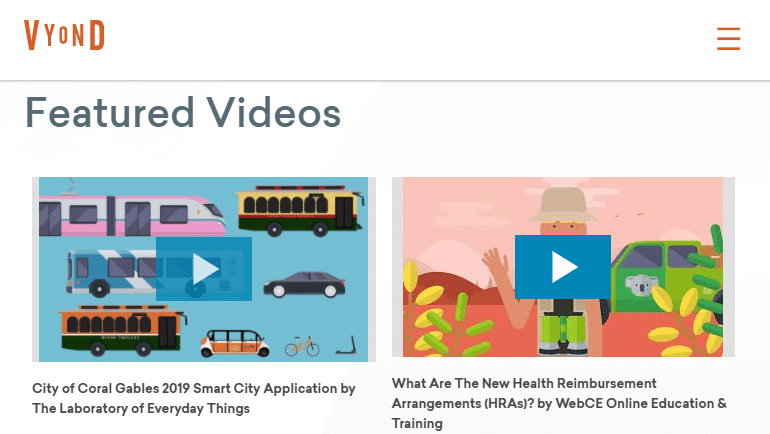 Wideo
An intuitive animated video maker that can help you in creating educational videos, narrative videos, explainer videos, product promos, and more. If you want to create it faster, Wideo can be a tool to use. It comes with some advanced tools that are available in premium versions.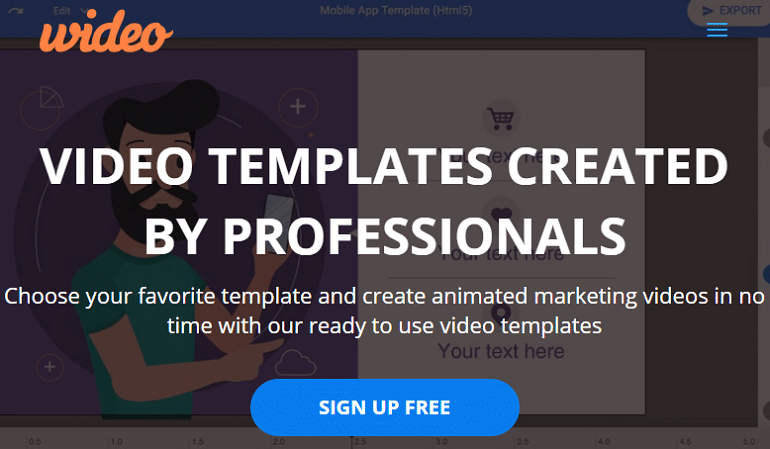 How to make the best animated explainer video?
Do you want to create a stunning animated explainer video that can grab the attention of your prospects with ease? Follow the steps given below to enjoy the best results:
Create a Script

A good script is the most important element. So, firstly, invest some time and effort in creating creative and engaging scripts. 

Choose an Animated Explainer Video Maker

Understand the purpose and needs of your explainer video and choose the best animated video maker to make a difference. 

Record Voiceover

Whether you want to use background music or voiceover, invest in high-quality sounds for great results. 

Create and Edit

Now it's time to sketch out a board and add illustrations to make your explainer video more creative and appealing. Finally, edit the video as per your script needs and publish that to grow. 
Conclusion
The best animated explainer video can be considered as a fantastic asset for any business. It is because an animated explainer video can explain your brand or product story in a unique and more memorable way. So, knowing what animated explainer video is and how you can get the most out of it is surely going to help you in the process of animated explainer video production.