There was a time when you had to go to a professional animation studio and pay an arm and a leg to get a well-done animated text GIF. Failing that, you'd have to search online until you found one that barely conveyed your message and hope your target audience would relate. But as GIFs become more popular and technology improves, there are many 3d text GIF makers you could use to create text GIF that suits your needs. Whether you're new at this or you're a seasoned pro, there are various options to choose from. Take a gander at the seven top 3d text GIF makers for beginners and pros we've listed below.
The Mango Animate Text Video Maker (Mango Animate TM) is our favorite 3d text GIF maker. While it has a myriad of uses, you'll find it easy to use when you want to create text GIFs. Once you've installed the software and signed up for a free account, you can get started on your magical creations. Choose a premade template to save time, add text to the editor, and animate it with a click. You may make your GIF even more interesting by adding icons and animated cartoon characters from the large selection available in Mango Animate TM.
Play around with different text styles, fonts, sizes, and different animations by dragging and dropping them on the powerful timeline. This 3d text GIF maker is perfect for beginners as it doesn't require any technical skills; at the same time, it comes with features that a pro will certainly find useful. Customize the size and cover of your text GIF to fit the social media platform of your choice. When you're satisfied with the text video, export it and select the GIF option; you're ready to share it with the world.
9:16 Animated Text Video on COVID-19 Symptoms
16:9 Animated Text GIF for Kobe Bryant's 8 quotes
3DTEXTMAKER
Create text GIFs and use them for personal or commercial use with this 3d text GIF maker. With a large variety of fonts in categories like serif, sans-serif, handwritten, outline, decorative, and crazy, as well as a decent color palette, your text will definitely grab your audience's attention. There are default dimensions or you may define a custom dimension for your GIF. For the pros here, you can choose variables such as depth, tilt, and frames. Pick an animation effect, speed, and font size, and see how your animated text will look in the sample text box. Choose a looping frequency, enter the b text in the box provided, and click 'Make 3D Text!'. You're all set to go.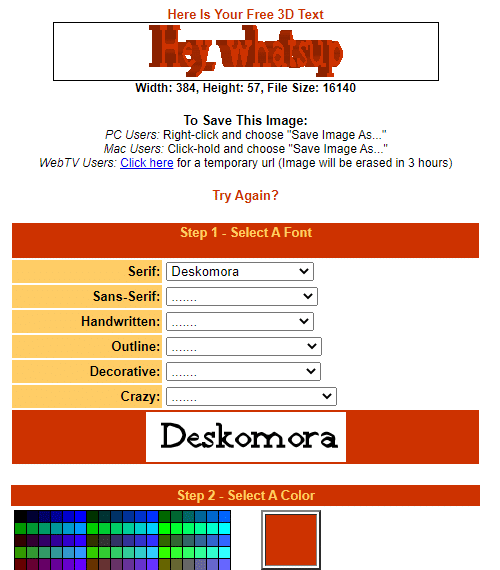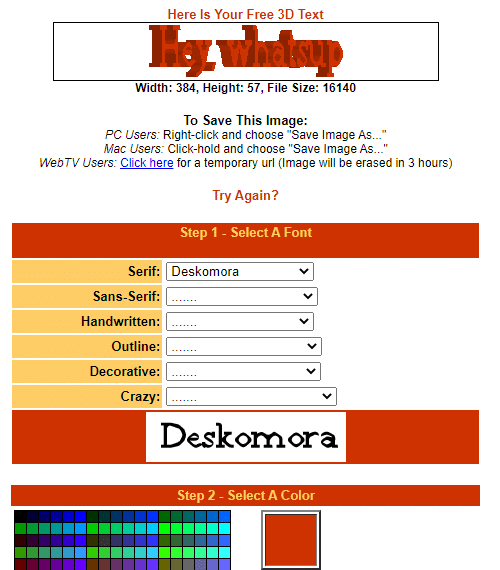 ENGFTO
This 3d text GIF maker from EnvatoElements lets you quickly create text GIFs online. It offers top fonts for all your projects as well as ready-to-use after-effects assets. You could modify the size of the screen you use, colors, and background. You do have the option of uploading a background image for your text GIF. The text can be serif, sans serif, decorative, script, and more! For your animations, simply choose an effect, or if you're a pro, edit your animation parameters such as time, slope, tilt, amplitude, and thickness.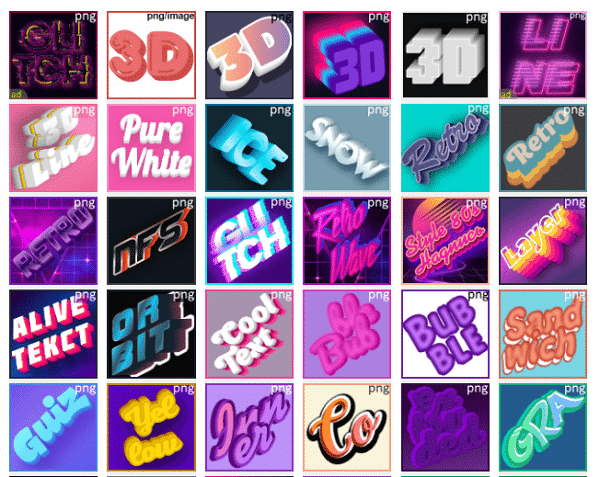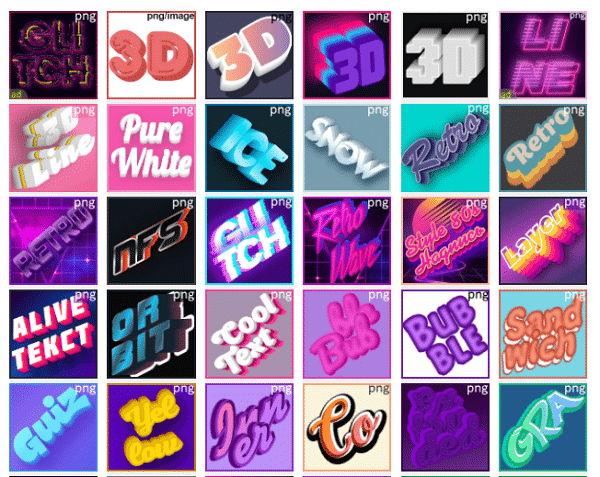 TEXTANIM
If you're looking for a super-fast 3d text GIF maker, Textanim boasts that you can create text GIF in ten seconds. The interface is simple and perfectly suited to beginners but will appeal to pros as well. Once you input your text in the box provided, you can pick a font style; the preview button beside font type lets you see what your text will look like. Then choose the font size, background color if you'd like one, and the direction of the text. Next, choose whether you want the text to be shadowed and on which side as well as the movement delay. Animation effects are at the bottom of the interface and, once you pick one, you go ahead and generate your text GIF. Download it or get the embed code.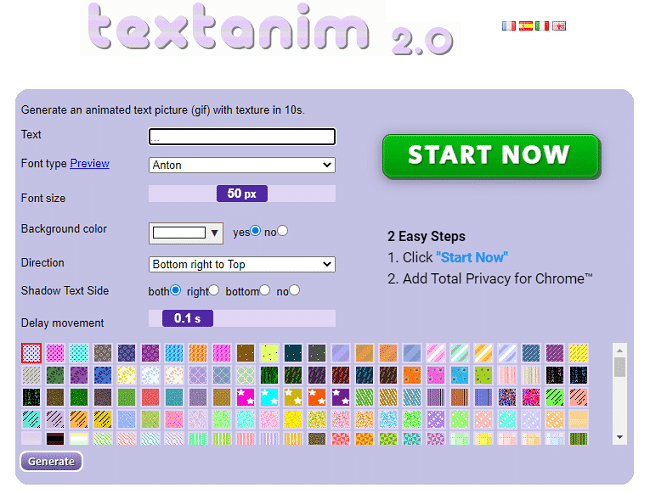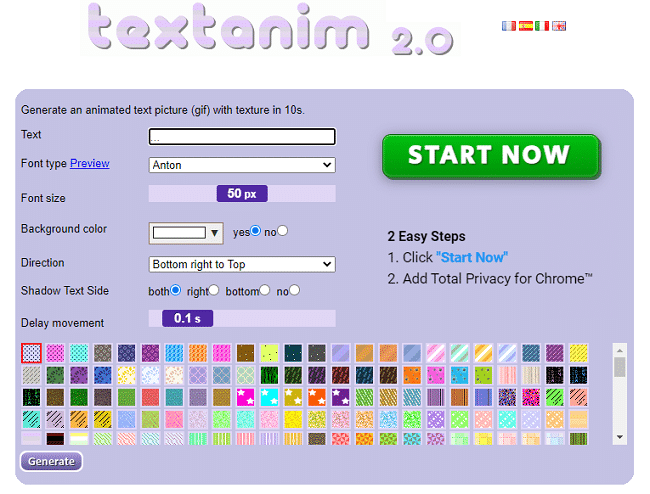 CoolText
CoolText is a free 3d text GIF maker that comes in handy when you want to quickly create text GIFs. Choose from over 150 text styles, pick a generator category from the scores available, then choose the kind of image you'd like and fill out a form. Your animated text GIF will be created in no time. You'll choose the alignment of your selected image as well as its height, width, and background color. Once you've created your text GIF, you have the option to edit, download, or share it via email or social media.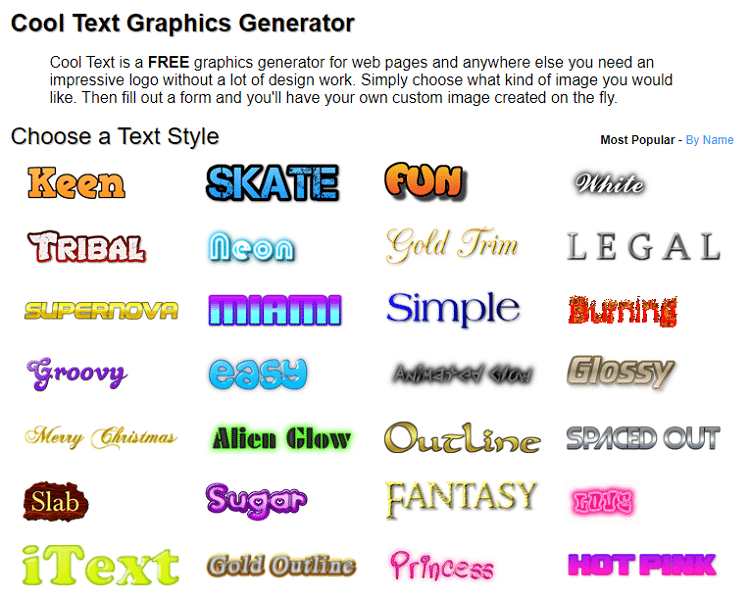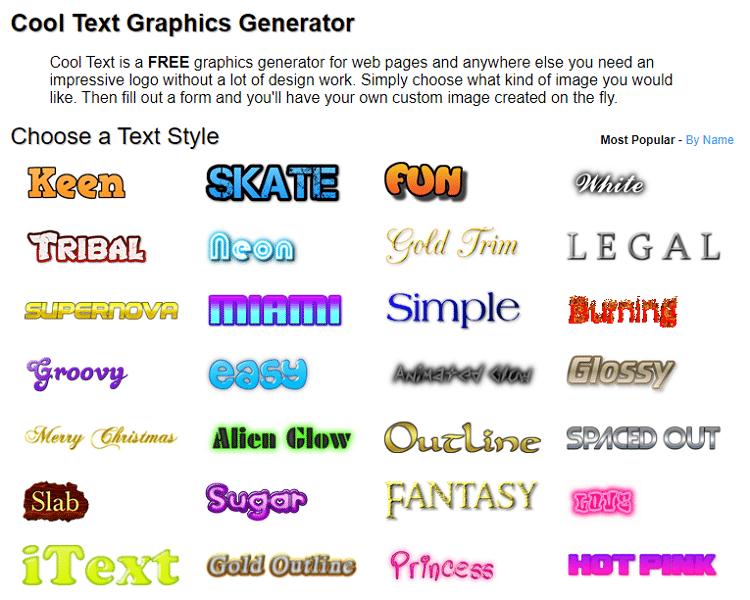 TEXTDROM
This easy-to-use 3d text GIF maker suits both beginners and pros. It lets you create text GIFs in a snap. Modify settings for text font, 3D, outline, shadow/glow, and background including transparent background. Plus, add an image to your text GIF and make it stand out. Choose your text color, size, and style, alignment, space between letters, and opacity. Save your finished text GIF and share it on all social media platforms.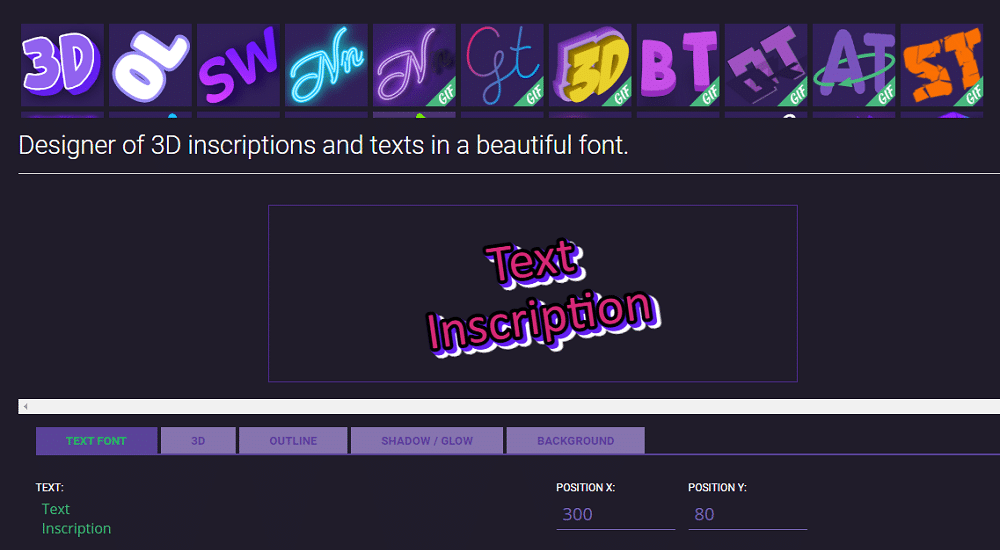 Wave.video
Wave.video is an online 3d text GIF maker that you may use to create text GIFS. It features pre-built templates, a wide range of professional-looking animation effects, and a host of trendy fonts and you also can add custom fonts. With this 3d text GIF maker, it's easy to customize the text position, color, and size. Take advantage of the built-in library of stock images and video clips to enhance your text GIF. The background of your text GIF can be an image, video, or plain color. Wave.video also offers hosting for your text GIFs.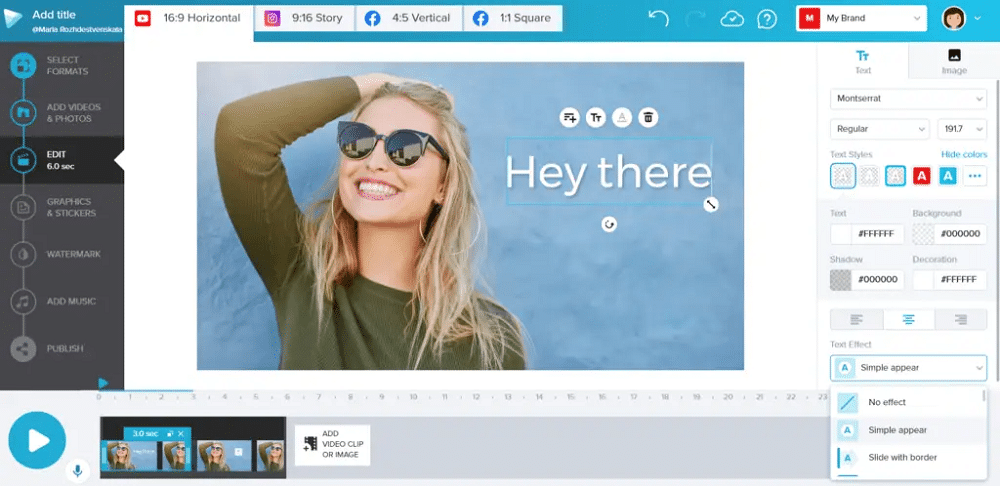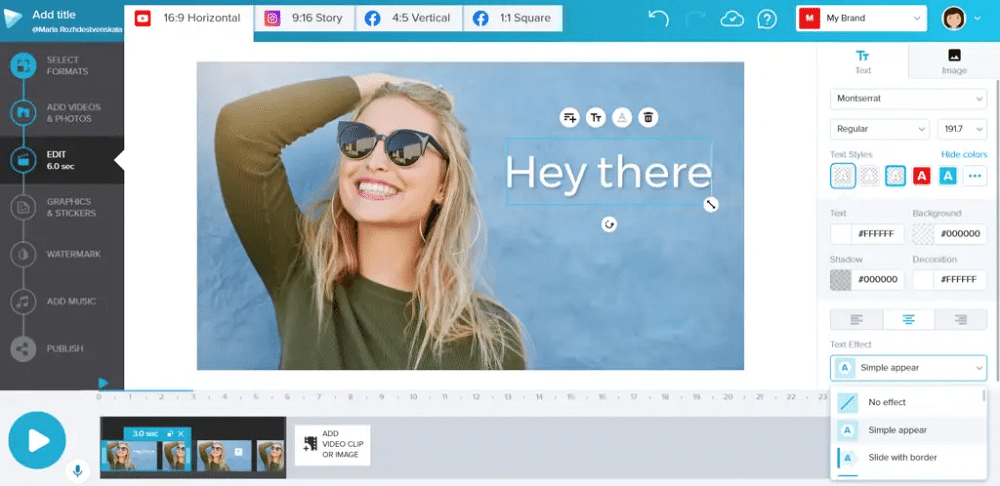 Conclusion
An animated text GIF is useful for many purposes including social media promotion. With advancements in technology, anyone can create text GIFs without a hassle or depending on expensive animators. All you need is a quality 3d text GIF maker. There are many of these available online for both pros and beginners. We've listed the top seven ones that you should know. Or you could browse our 3d text GIF generator list to get a bigger picture. Go ahead and try one or all of them. Happy creating!