GIFs have become increasingly popular, especially on social media. They're like little pods of amusement that instantly lift your spirit – or at least make you smile. They make a great marketing tool, as their short nature makes people more likely to gravitate to them than longer video formats. Of course, 3D makes everything more interesting; so, adding 3D text to your GIFs will add to their appeal. You could find great GIFs all over the internet, or you may choose to use a 3D text GIF generator to create animated text GIFs. Below we list 8 must-have 3d text GIF generators that will have you producing funny GIFs in a jiffy.
Mango Animate TM
Mango Animate Text Video Maker (Mango Animate TM) features tons of templates for you to create animated text GIFs. You're able to change any part of the templates to make them unique and reflect your image and brand. There's an ever-growing collection of royalty-free icons that will draw attention to your GIFs and make them a hit.
Once you've imported or pasted your text into the user-friendly editor, make it pop by choosing bright colors and catchy fonts. You also can adjust the size to suit your target audience. Then choose from hundreds of fascinating animation effects to put the text in motion. This 3D text GIF generator will grab and hold your audience's attention. When you're satisfied with your creation, export it as a GIF and you're ready to share it with the world. The GIFs create with Mango Animate TM are optimized for all social media platforms.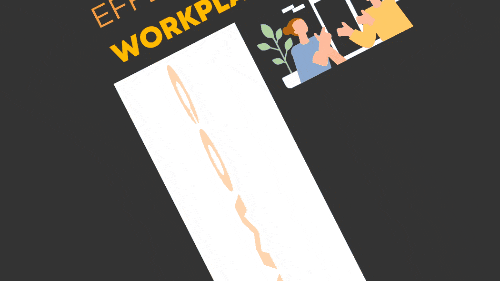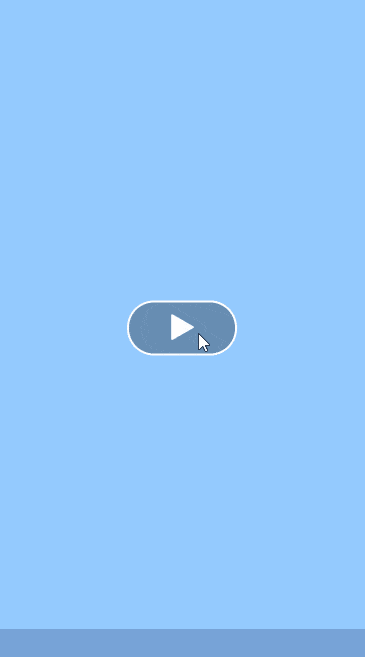 3dtext2gif
This is a simple 3D text GIF generator that lets you create animated text GIFs entirely online. When you're ready to create, just add your text, choose your preferred font and color, and click update text for a preview of what your text will look like. Then adjust the duration and depth of your GIF as well as choose a motion. There are other settings that you may choose to modify such as light, camera effects, and vertical spacing between your text. Finally, click create GIF sticker and it will generate your completed GIF.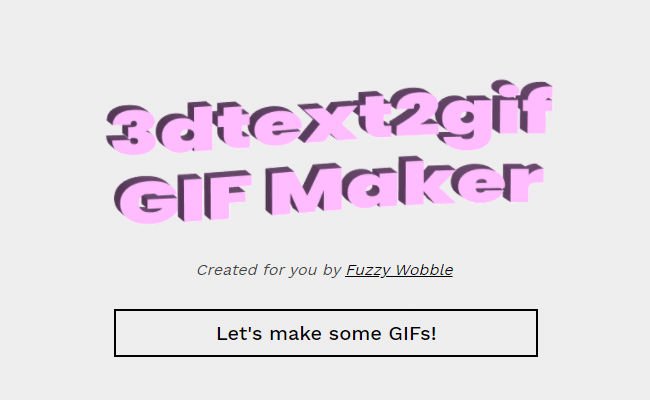 Textanim
Get ready to create animated text GIFs that amaze. This 3D text GIF generator partners with glowtxt.com to make pretty animated text with texture. They offer scores of beautiful fonts that you can preview before choosing. Decide whether you'd like a background color and what it should be, what side your shadow text should be on, the direction of your text, and how long to delay the movement of your text for. Choose your favorite animation effect and generate your text GIF. You may either download it or get the embed code.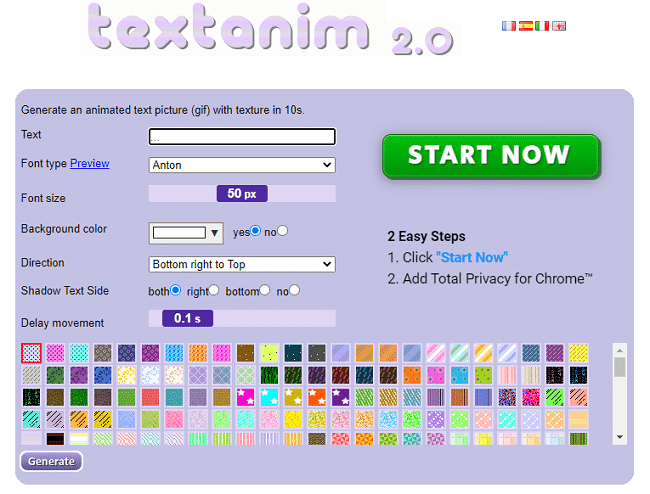 3D Text GIF Generator
This 3D text GIF generator gives everyone access to create animated text GIFs. The interface is very simple. You just enter your text, pick a color and the speed you'd like the GIF to be, and click generate. There are no complex settings to fiddle with. you may need to have the color code for your preferred color handy, but that's as hard as it gets. If you're not sure about the speed, give it a whirl and then adjust it accordingly until it's just right.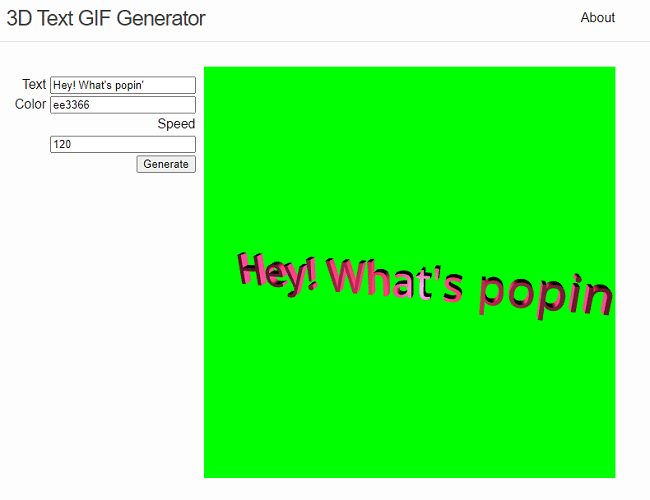 TextDrom
With this 3D text GIF generator, you can choose one of their built-in fonts or upload your own. When you add your text, you can make it bold, italic, or both, and adjust the size as well. It lets you change the color of your text and background. You get plenty of options for animation and you can customize the size of the screen that your GIF will appear on. You can also upload an image when you create animated text GIF. For your 3D text, you can choose the thickness of the volume and the stroke.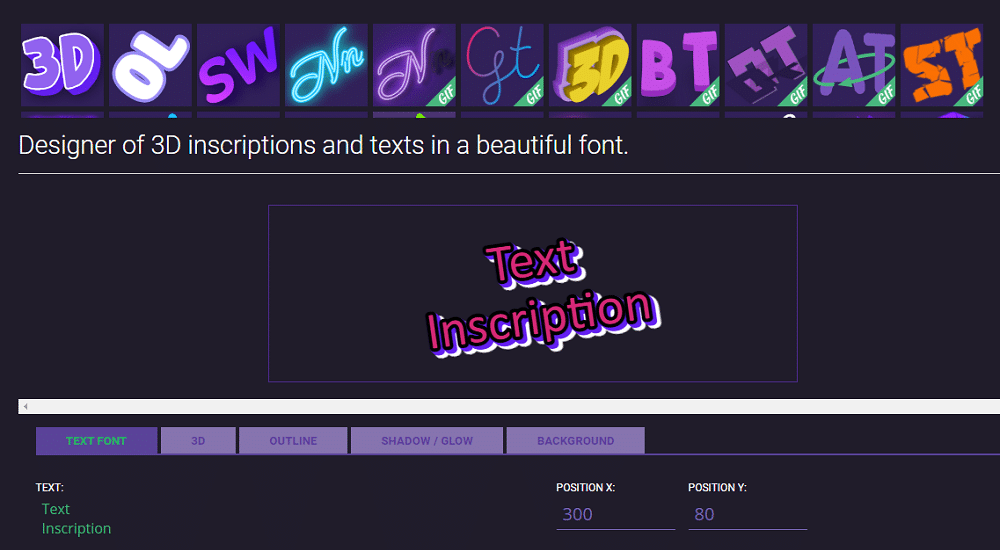 BLOGGIF
If you're looking to create animated text GIFs with effects like glitter and custom handwriting, this 3D text GIF generator is for you. You enter your text, choose one of 71 effects, pick a font, and generate your text GIF. There are other options that you can play with such as the color of the background, shadow, and outline, the thickness of the outline and shadow, text alignment, and the angle at which the text will turn. When you're done with the text, go ahead and upload the image you want to add your personalized text to.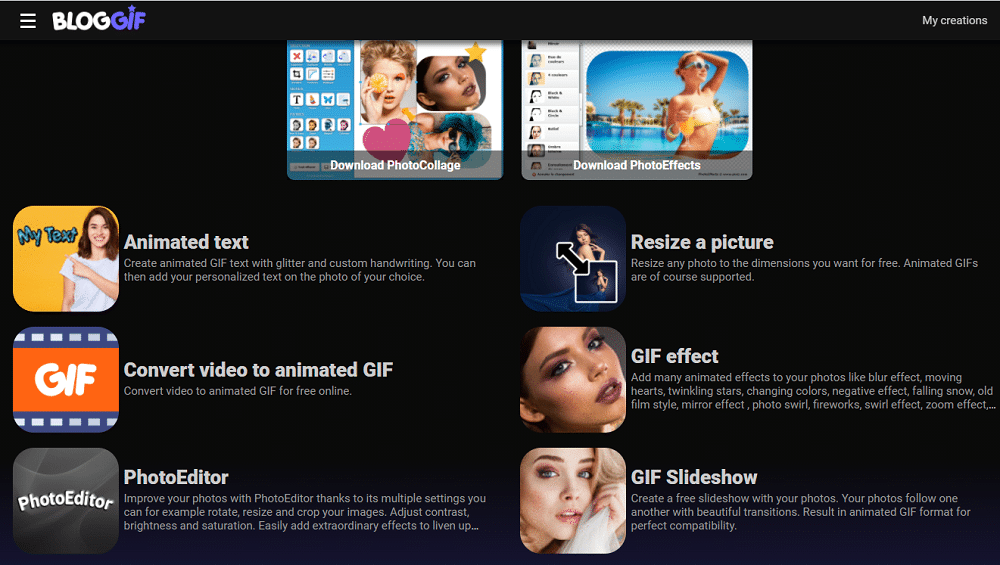 FlexClip
With FlexClip's 3D text GIF generator, upload the image you're using to create an animated text GIF, then add your text, choose a background, media, and other elements. There are hundreds of stock photos and videos to choose from. You can also use one of their many templates. You may want to add a custom watermark too. Choose an animation style and preview your GIF. If you're satisfied, go ahead and export it; or make changes if you'd like.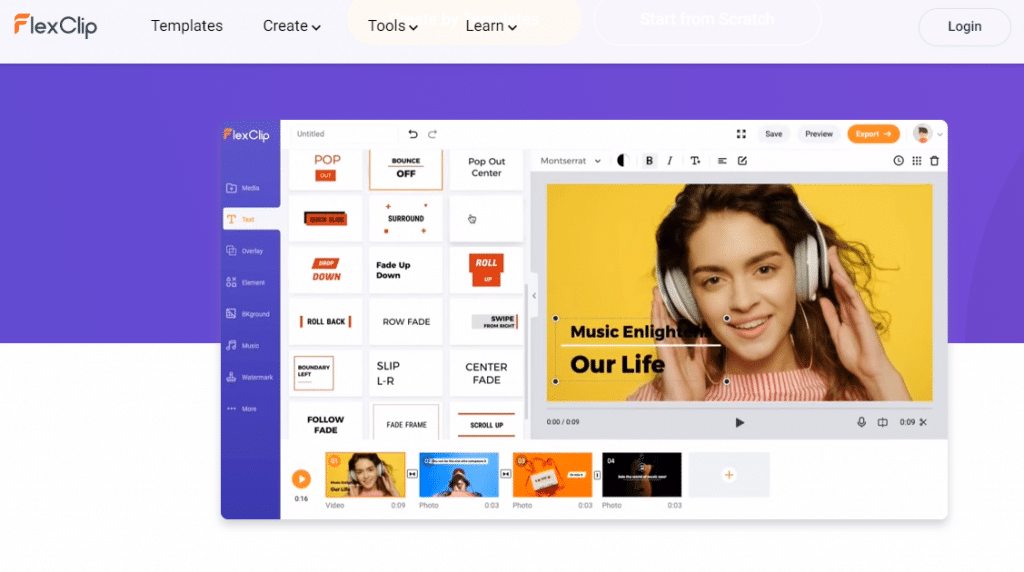 LOADING.IO
You can create animated text GIFs that are unique and entertaining in seconds with loading.io's 3D text GIF generator. Enter your text, choose a color palette, font, size, height, width, and speed; the online previewer will show you what your GIF will look like. You can also change the color of the text and background, and turn random color and transparent backgrounds on or off. Then choose from dozens of animation effects to bring your GIF text to life. When you're done, download it as a GIF and you're ready to wow audiences everywhere.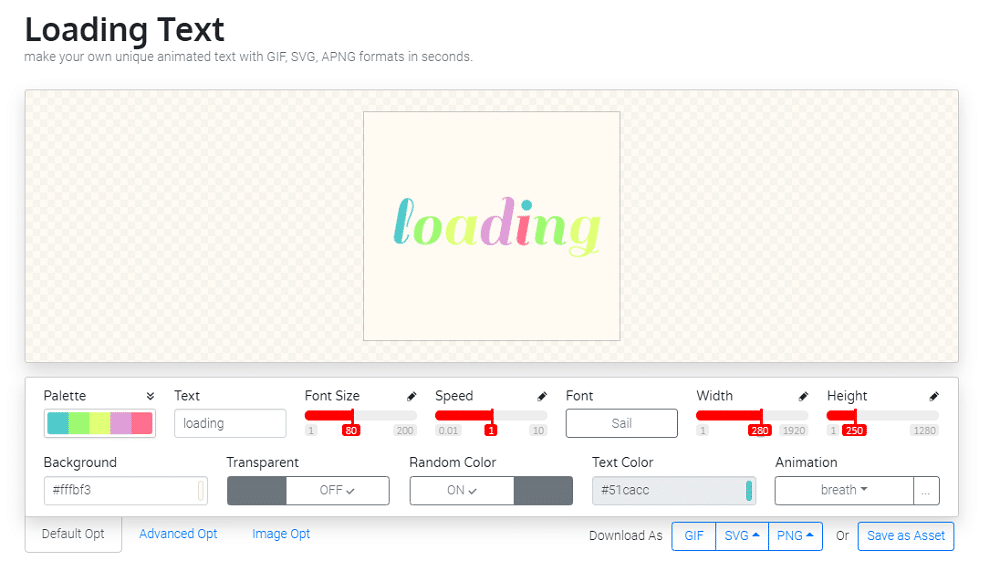 Conclusion
3D text GIFs are a fun way to pass on a message. There are many 3D animated text GIFS available on the internet; there are also several 3D text GIF generators that you can use to create an animated text GIF. We have outlined eight must-have ones. You may try your hand at any or all of them. You're guaranteed to have fun – and plenty of animated text GIFs to use on all your social media pages and in your advertising campaigns.
[v_downbox title="Create Your Animated Text GIF Today"]Download Now[/v_downbox]