With the development of technology and economy, paper advertisement has been out of fashion in recent years. Companies and enterprises tend to choose a new type of marketing strategy, that is, video advertisement, in which animated caricature play a significant role. With the wide spread of animated advertisement videos, animated caricature has also been prevalent. So today's blog will talk about how to create animated caricature for free.
What is animated caricature?
Animated caricature is live digital cartoon character which is widely used in education, amusement, marketing and other industries. They are useful in conveying ideas, bridging culture and introducing products, which are more and more popular with people all over the world. Knowing about this, you may think it difficult to create animated caricature. But don't worry, when you choose the right tool, you can make it. There are actually a great many tools for you to choose. Among these animated caricature creators, Mango Animate 2D Bone Animation Software are one of the most popular character-making software.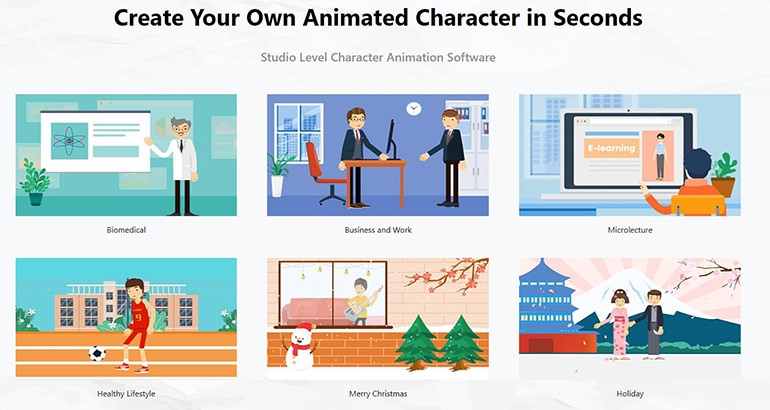 What is Mango Animate 2D Bone Animation Software?
Mango Animate 2D Bone Animation Software is excellent software that turns a static image into a dynamic animated character that can be used in the animated videos to attract people's attention and achieve marketing value. Packed with a rich library of free media and templates, Mango Animate offers ready-to-go tools and elements to create stunning animated characters for any use, from education to marketing, appealing to all age groups. The software is dedicated to making character creation more accessible for everyone.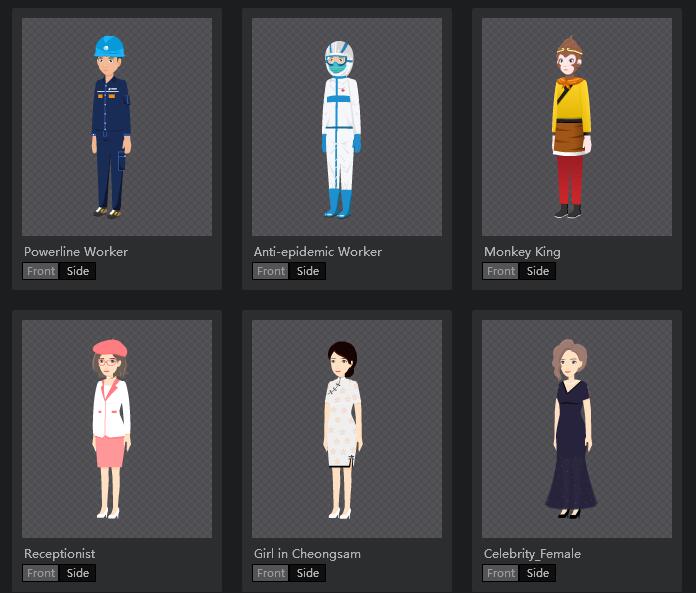 Step1: Be prepared

Before you make animated caricature, the first thing you should do is to be prepared. A character image in the format of png or psd is required. And remember to get the Mango Animate 2D Bone Animation Software ready to work.

Step2: Add bones to animated caricature

Import the character image to the Mango Animate 2D Bone Animation Software. Then use the bone-adding function to add bones that make the figure move. This software provides tremendous of preset templates for users who are lack of time and energy to add bones themselves. They then can choose a proper bone template and apply it to the character image. When you done with the bone, you can turn on the preview mode which can enable you to move the bones and when you find something wrong, you can modify the bones according to your needs.

Step3: Get the caricature animated

Having finished adding the bones, the next thing you should do is to design motion to activate the figure. As is known to all, bones are the key to make the body move. So achieving a motion needs to make different frames that have a slightly difference from each other and then when it plays in a very slow speed, the motion are managed to performed. Choose the core postures and add frames, preview it and when satisfied, it is time to export.

Step4: Export and share

When the figure meets your satisfaction, then export it in different formats and share it in different situation.
Animated caricature plays a more and more important role in today's digital world, so it is necessary for us to know how to make animated caricature, especially for caricature designers. Mango Animate 2D bone animation software makes it possible for everyone to create animated caricature by providing easy-to-use tools that can turn a static image into a vivid and dynamic animated caricature.