There are people who love to read. For them, reading anything is fun. These people are a dream audience for content creators who specialize in written messages. But the vast majority of today's audiences would prefer to watch a video, especially an animated one. They simply are not attracted to text. The nature of some messages though requires that they be presented in text form. The question then is, how do you get these messages across to video-hungry audiences? The answer is simple: animate the text and make it into a typography video! To do so, all you need is a reliable word animation maker. You could hire an animation studio for a lot of money and wait weeks for your video, but our way is better.
There are plenty of choices for a word animation maker. Below, we outline seven of the top ones that will give you professional results in no time, with very little effort, and for a fraction (or none) of the cost.
The latest software from animation giants Mango Animate, the Mango Animate Text Video Maker (Mango Animate TM) converts text to video instantly. This word animation maker features over 150 typography video templates that you can use to turn any text into appealing videos. Simply pick a template and add your text – each template has exciting typography animations built-in. if there's something you'd like to change, go ahead! They're fully customizable. With more than fifty text animation styles to choose from, you'll be able to create the perfect typography video.
The word animation maker from Mango Animate also auto-splits your text to match the video and auto-saves your projects to prevent you from losing your work. Quickly add icons, images, audio, and video clips to your video and watch the word animation maker generate animated subtitles with advanced speech-to-text software. Powerful text-to-speech produces realistic voiceovers for your videos. And you can add video intros and outros if you like. When you're satisfied with your typography video, publish it in various formats to share on social media, or simply publish it to the Mango Animate cloud.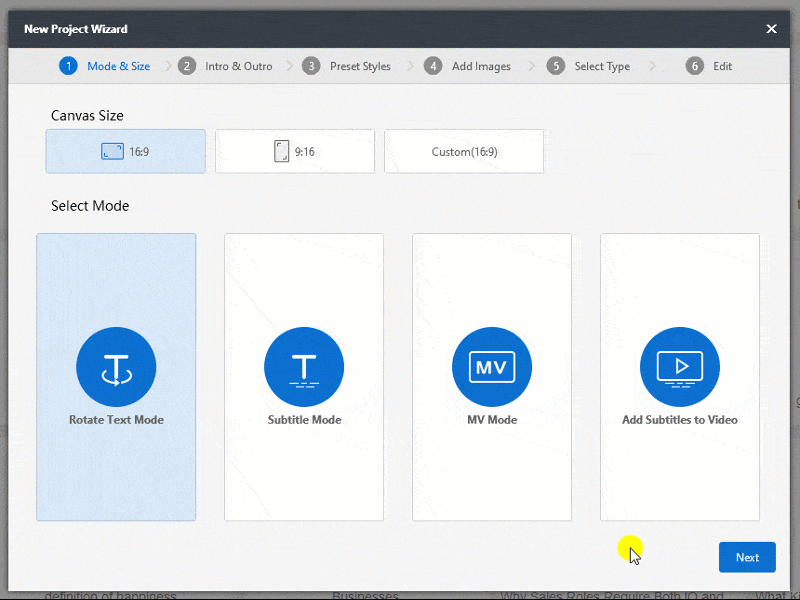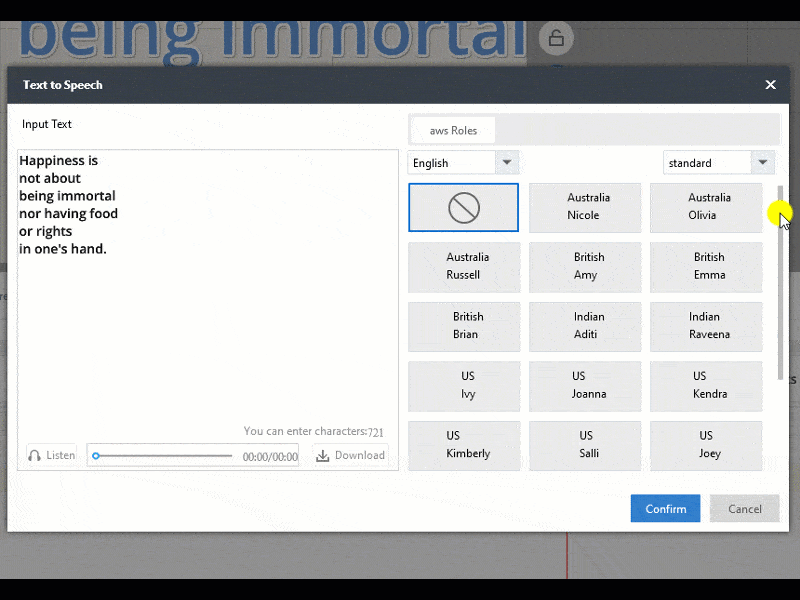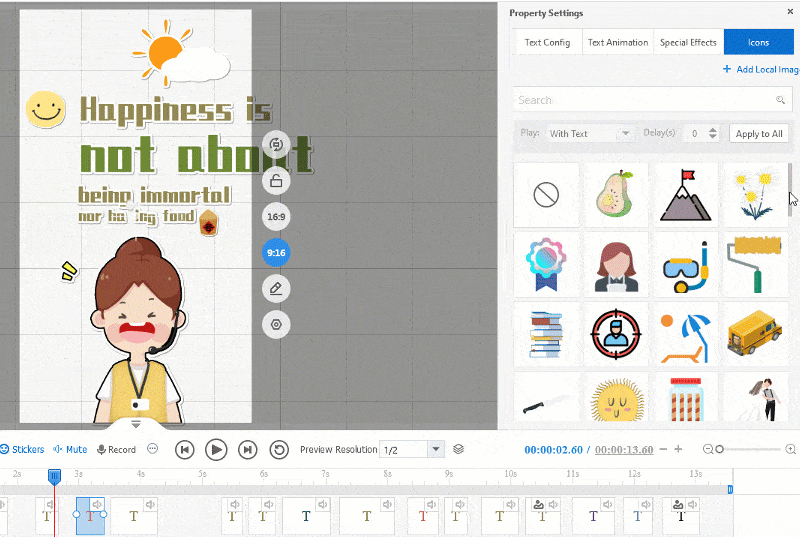 PixTeller
With this word animation maker, you can create a typography video in a few simple steps. Choose from hundreds of pre-made templates, add your text, choose your preferred images, illustrations, or shapes, and add a personal touch with your brand colors. Catchy text filters like text shadow, warp, concave and convex will make your animated text stand out. Once you've got the text exactly how you want it, animate everything, save and render the animation, and you're ready to download it as MP4 or GIF. Your typography video can be edited and shared on any device.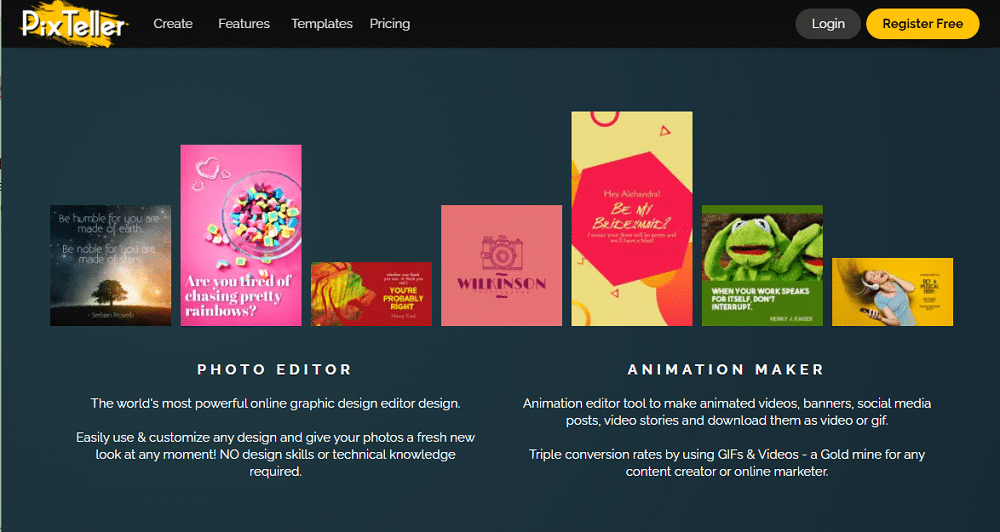 Loading.io
This is an online word animation maker with an easy-to-use interface. Input your text in the box on your browser, choose your preferences like color, font, size, palette, and animation, and instantly get your typography video in GIF, SVG, or APNG format. Loading text offers over 800 fonts, 300 color combinations, and more than 100 animations with new text effects always being added. Best of all, there's no complex software to deal with – do everything online.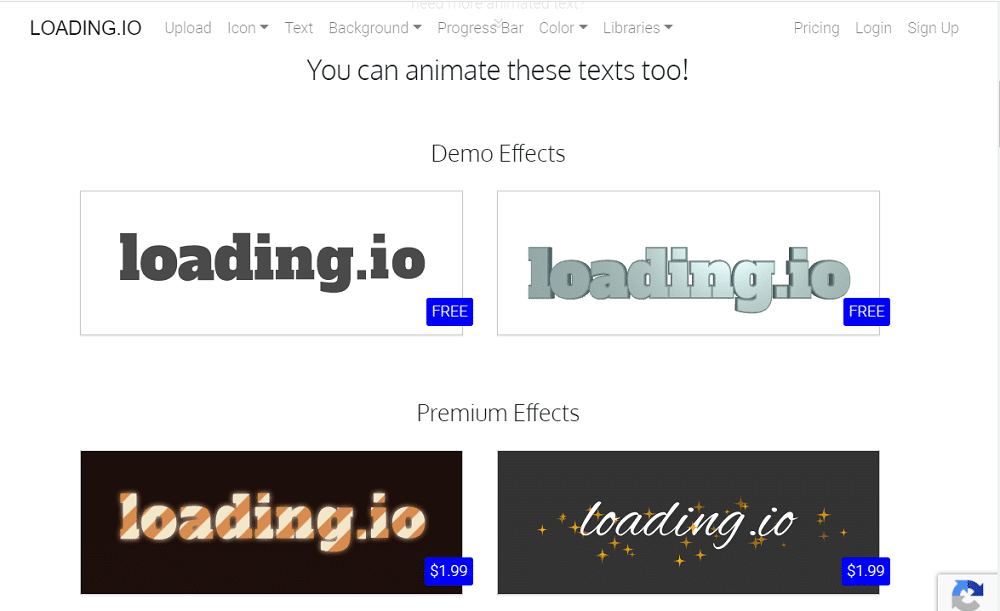 Kapwing
Start from scratch or get started even faster with a customizable template from this word animation maker. With Kapwing, you can upload an image, video, or GIF directly or paste a link from a video site. It supports most image, GIF, and video files including MP4, MOV, GIF, PNG, JPG, and AVI. Then add text, drag and drop it into position, adjust the font and color, and choose an animation style. It can all be done in seconds and you click 'Publish' to get your finished typography video.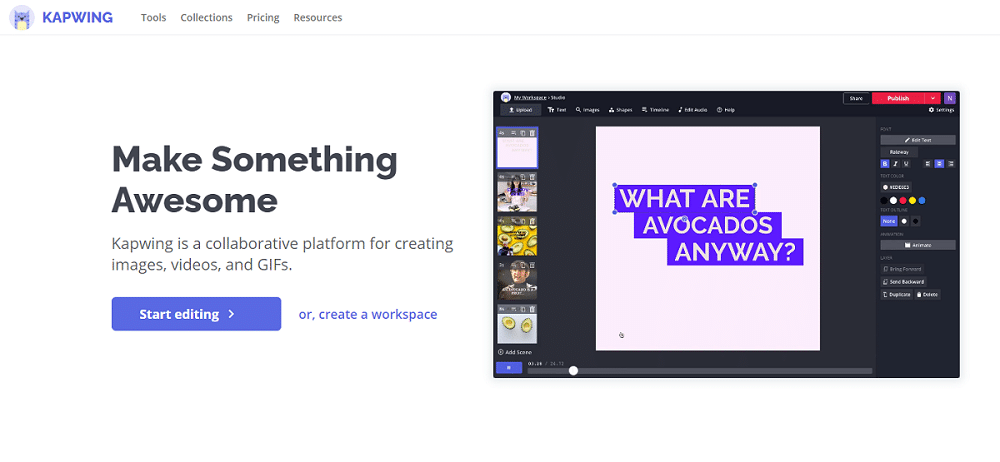 Biteable
If you're looking for a typography video to amaze yourself and your audience, Biteable is the word animation maker for you. In just a few minutes, you can produce studio-level animated text. It gives you access to custom effects, video clips, and animated scenes and characters. Mix and match scenes to create a unique typography video or use one of their masterfully created templates. These are specially designed to optimize your audience's viewing experience. Personalize your text by choosing fonts, colors, and styles to suit your brand and image.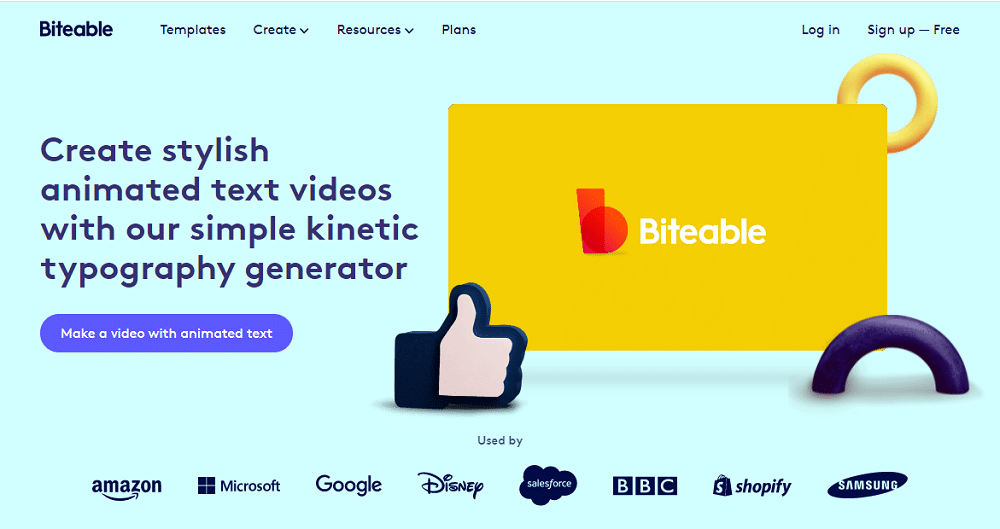 Motionden
The Motionden word animation maker lets you produce superb typography videos in a snap – no animation or video editing skills required. You don't even need to master any software. There are unlimited templates to choose from and you can make any type of video you need for any purpose and audience. The simple, yet friendly online editor lets you create the exact look you want to match your image and brand. It's easy to add amazing images too, as they offer millions of free stock images, music, and videos or you can import your own.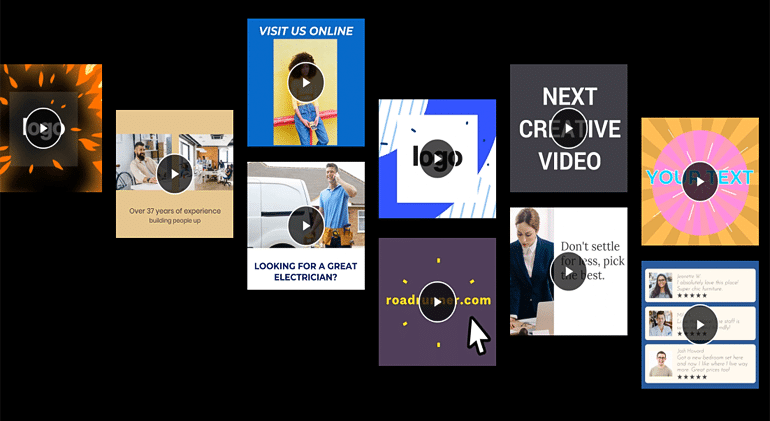 Renderforest
Put your ideas in motion with an impressive typography video. With this word animation maker, you get access to professionally-designed kinetic typography templates whose animated scenes you can use to reach your audience with powerful text animations. After choosing the scenes you'd like, you can easily fine-tune the text size, color, font, and set the length of the typography video. you can even add background music and voiceovers for more impact. From advertising videos to corporate presentations, take advantage of distinctive text animations that will wow your audiences. And you can get started for free.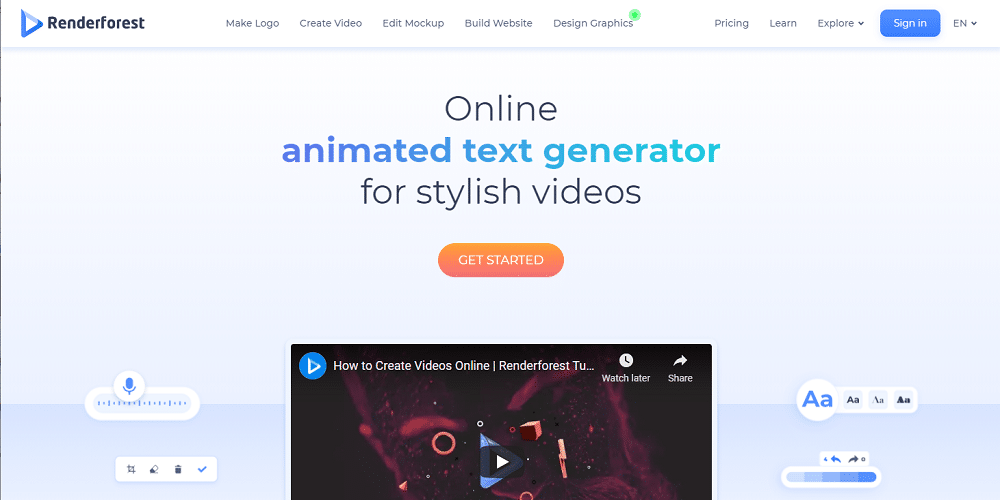 A Final Word
We hope we've inspired you to try your hand at creating your own typography video using a word animation maker. It's a great way to repurpose content that's in text format and make it more interesting to target audiences. And if you thought it would be too hard to do it on your own, the list above should have given you a fresh perspective. You see, it's quick and easy to animate your text for outstanding results that will keep your viewers engaged and coming back for more.