If you're a YouTuber, you understand how crucial it is to make a lasting impact on your audience. An excellent method to accomplish this is by crafting compelling animated outros for your videos. These outros can encourage viewers to subscribe, discover more of your content, and leave a lasting impression. To assist you on this exciting journey, we have curated a collection of the top 10 outro animation makers for you. Let's explore them and pick an animated outro maker to take your channel to new heights!
10 Best Animated Outro Makers to Elevate Your YouTube Channel
As one of the products of the Adobe family, Adobe Express is a powerful tool for video creation. You have the freedom to unleash your creativity and personalize your outros to match your unique brand identity. Choose from a wide range of professionally designed templates, or start from scratch and craft a custom outro to suit your specific needs. Customize the colors, add your logo, incorporate eye-catching transitions, and include engaging text to highlight key information. Adobe Express empowers you to tell your story in a visually captivating way, capturing the attention of your viewers until the very end.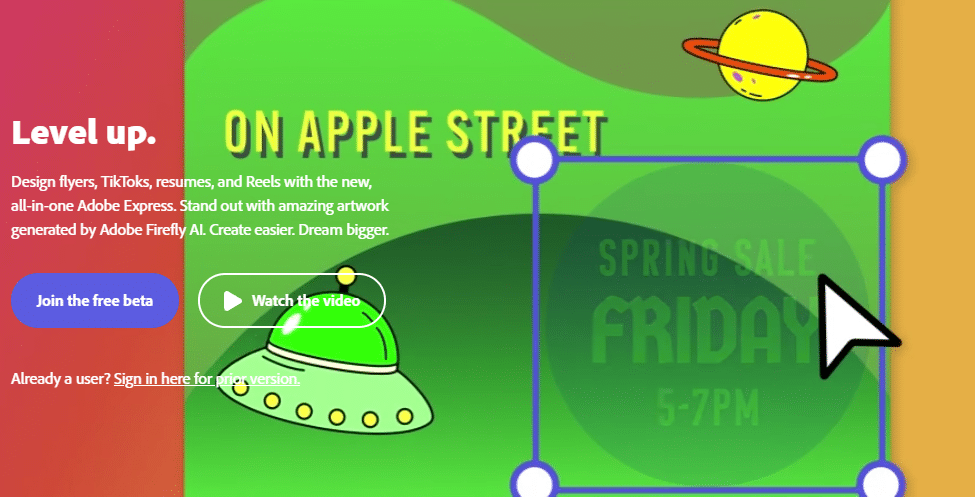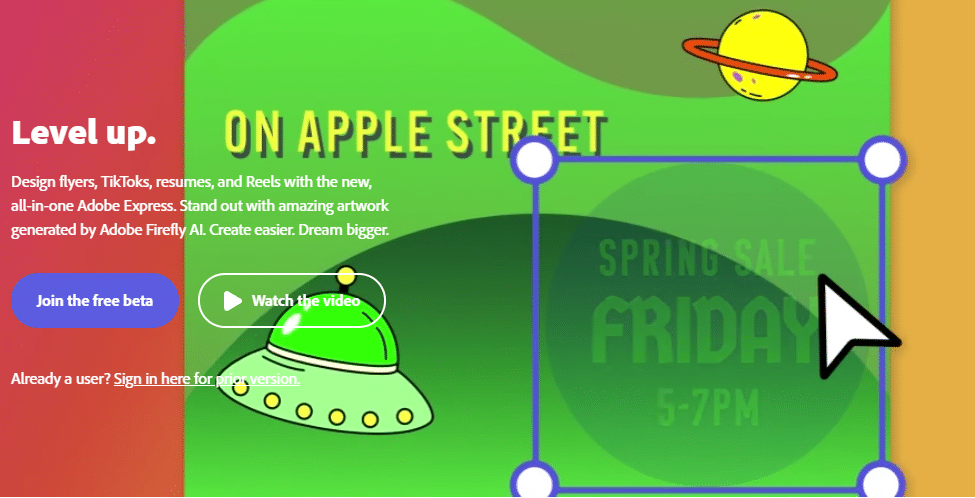 Mango Animation Maker (aka Mango AM) has grown to be a comprehensive animation maker. It combines simplicity, versatility, and powerful features, empowering users to create stunning animation endings for a variety of purposes. Check some of the features that the Mango Animation Maker animated outro maker has to help you create impressive outros.
User-friendly interface: Mango Animation Maker offers an intuitive and easy-to-use interface, making it accessible for users of all skill levels.
Ready-to-use templates: It provides a vast collection of professionally designed animated templates for creating eye-catching and engaging outros.
Stunning animations: You can create dynamic and visually appealing outros that captivate the audience with all kinds of animation effects and transitions.
Customizable elements: You can customize various elements of outros such as text, images, shapes, colors, and animation characters to match your branding or personal preferences.
Multiple export options: Mango AM enables you to export outros into various formats, including video formats like MP4, AVI, and WMV, as well as GIF for easy online sharing or embedding.
Start Creating Amazing Animation Videos & GIFs Easily
With the Canva animated outro maker, you have access to a vast library of design elements, including animations, icons, and illustrations. Spice up your outros with eye-catching transitions, dynamic text effects, and engaging visuals. Whether you're looking for a sleek and professional outro or a fun and vibrant one, Canva has got you covered. Not only does Canva offer a variety of design options, but it also provides seamless integration with various media platforms. Import your own videos and images, or choose from Canva's extensive collection of stock footage and photos to enhance your outros further. Add background music or voiceovers to give your outros an impactful audio component.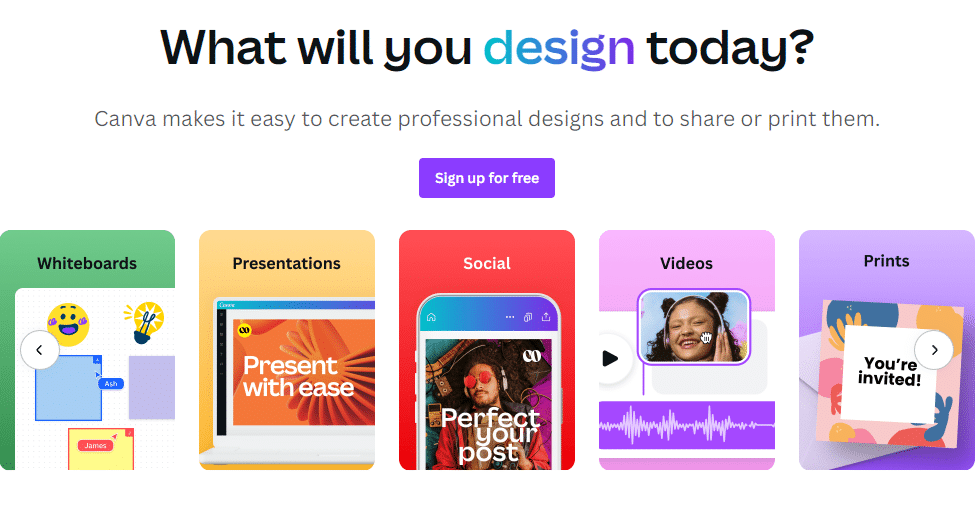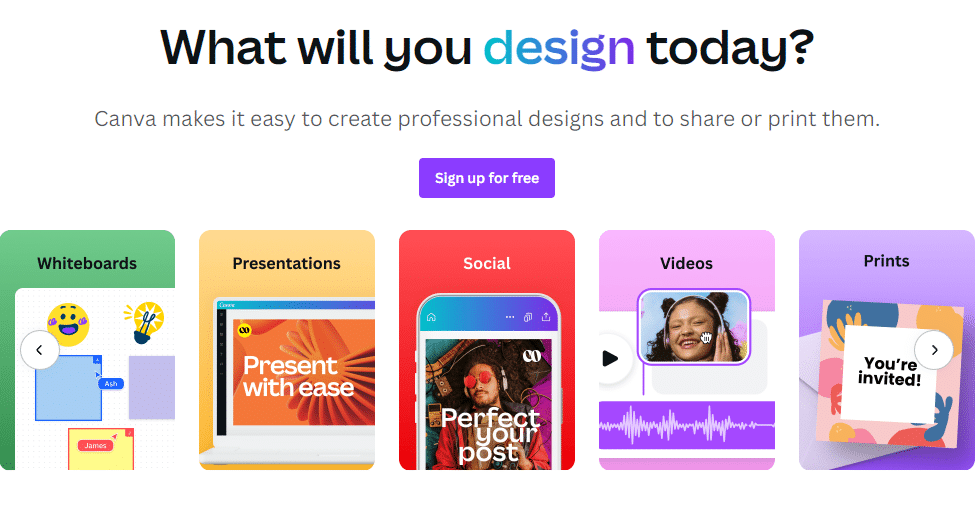 The Biteable animated outro maker provides a simple and intuitive interface that requires no technical expertise. You can easily create animated outros in just a few clicks, without the need for complex software or design skills. With its drag-and-drop editor, you have full control over every aspect of your outro, allowing you to personalize it according to your branding and style. This animated outro maker has an amazing animation library. You can access hundreds of studio-quality animations you won't find anywhere else. Whether you're posting on YouTube, Instagram, Facebook, or any other platform, Biteable ensures that your animated outros look flawless on any screen.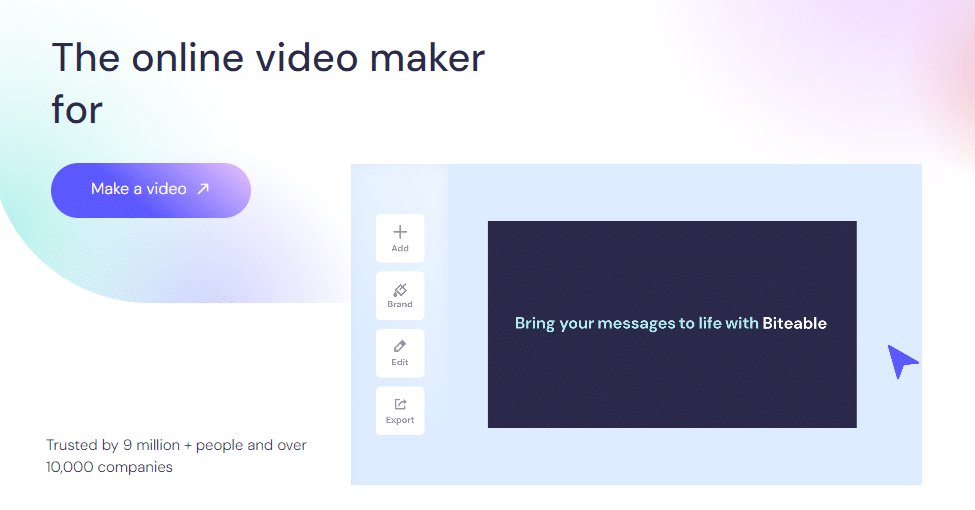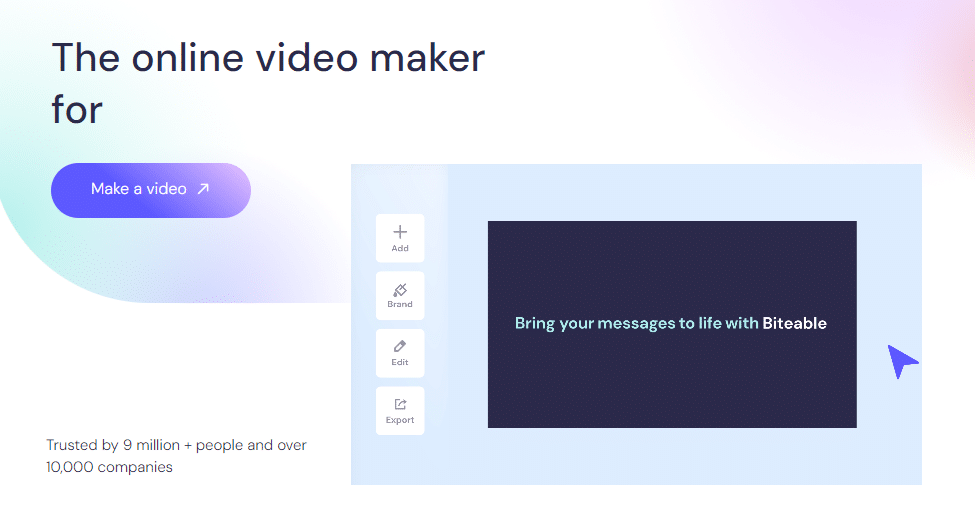 Wideo is a professional animated outro maker that has 250+ free templates. These templates cover a wide range of categories, including business, product presentation, marketing, e-commerce, promotional videos, etc. Its video editor has extensive libraries where you can select backgrounds, animate effects, music, and more to create outros. Its timeline-based editor gives you precise control over the duration and sequencing of your animated elements. You are able to synchronize your outro's visuals and audio seamlessly, resulting in a polished and professional end to your videos. The Wideo outro animation maker provides the flexibility and versatility you need.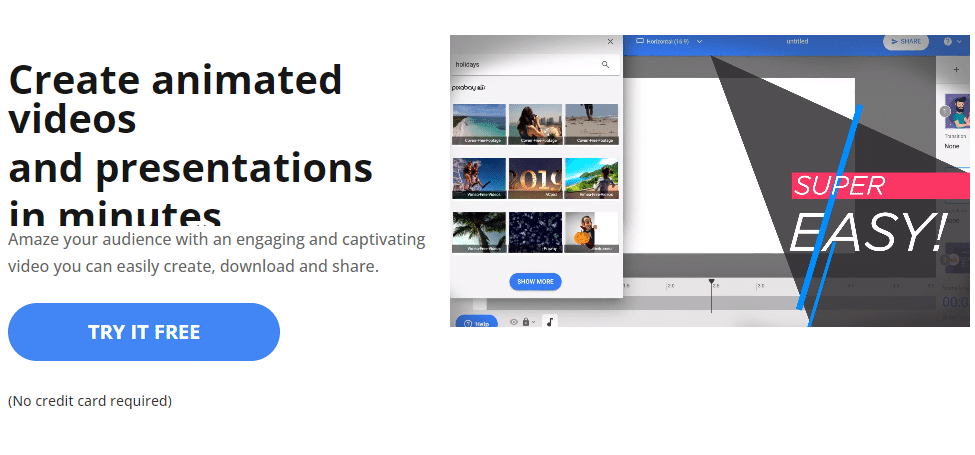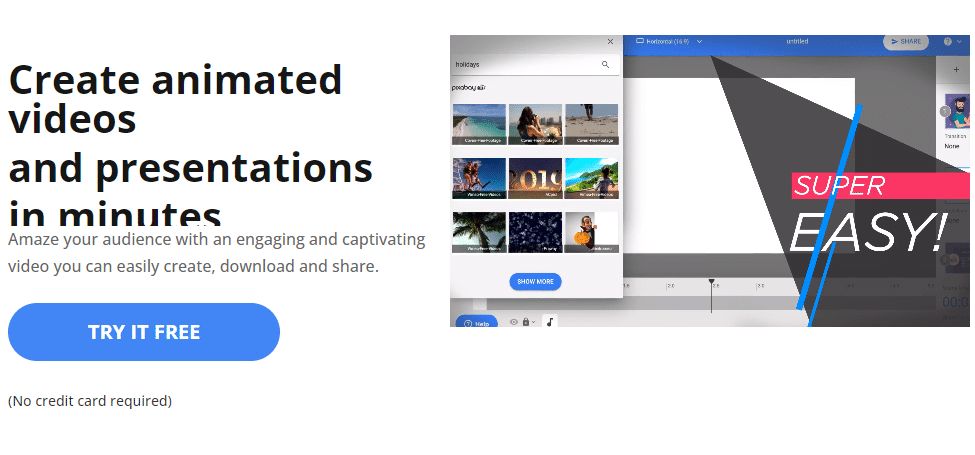 The FlexClip outro animation maker provides a rich library of animations, overlays, and music tracks to enhance your animated outros. Add eye-catching transitions, dynamic text effects, or incorporate captivating visuals to captivate your audience and leave a memorable impression. With its extensive collection of media assets, your animated outros will exude professionalism and creativity. Its all-in-one video editor allows you to add text, music, and transitions. You can also trim/cut video, merge video, record screen and more. Convert the video to GIF online for free to easily share it via chat groups and social media platforms.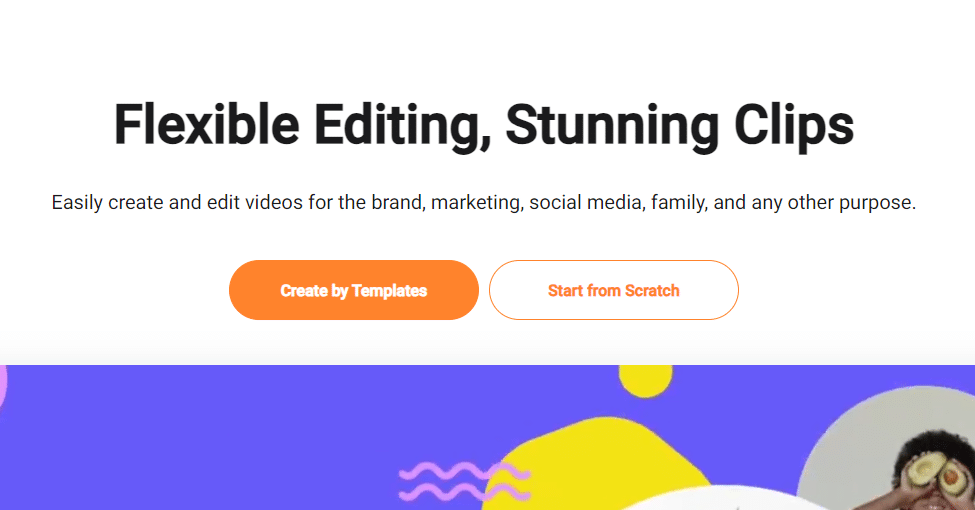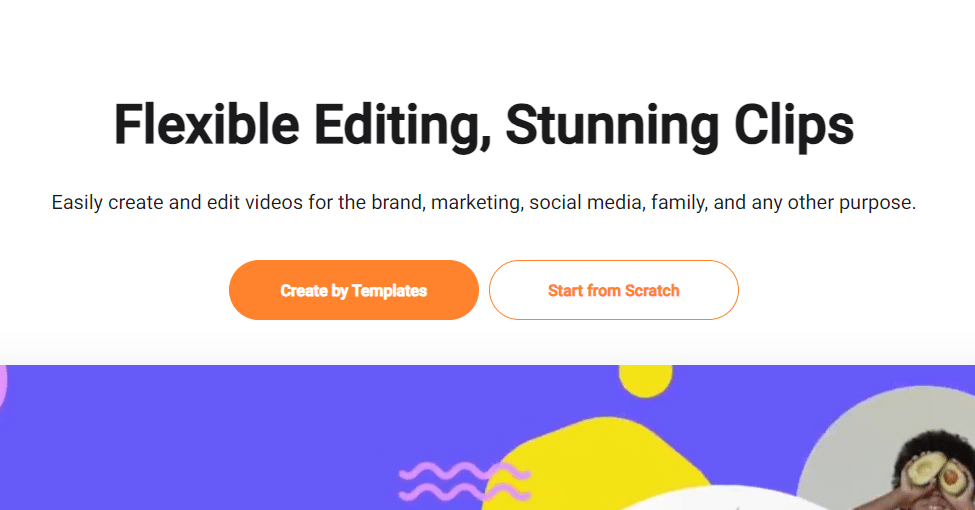 VEED is an innovative platform that empowers you to craft professional and visually appealing animated outros effortlessly. Its powerful online video editor allows you to split, trim, crop, rotate, and loop your videos quickly and easily. Not only can you use it to create YouTube outro for marketing, training, and education videos, but you can also add subtitles and add animations or highlight them with various styles. The VEED animate outro maker enables you to download your finished outro video in the highest quality – up to 4K resolution to better match your whole video with professionalism.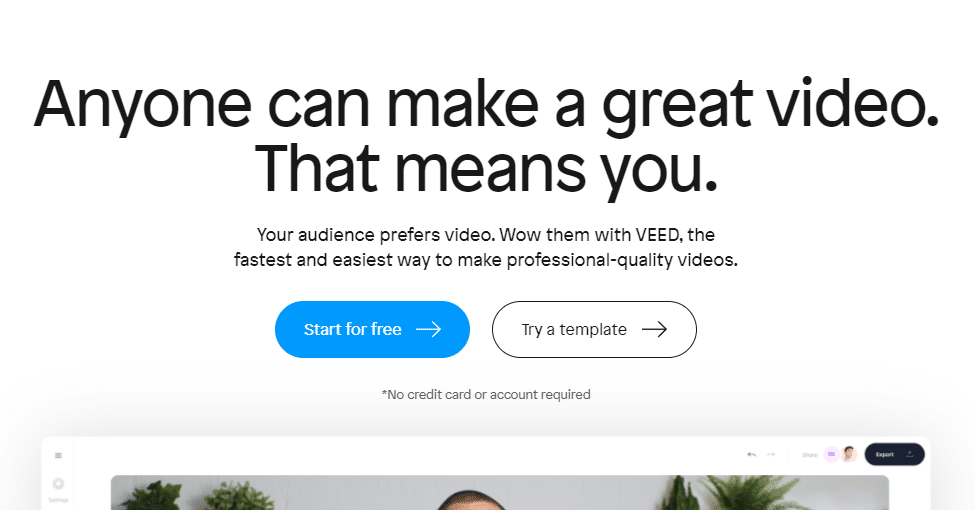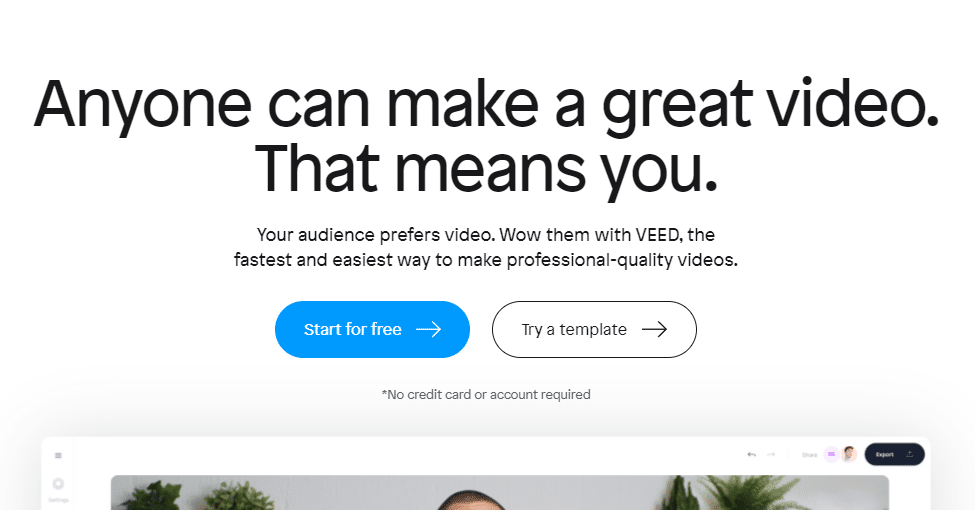 Whether you're a content creator, marketer, or business professional, the InVideo outro animation maker provides a vast array of features and customization options to help you create visually stunning and impactful animated outros. It simplifies video creation with exquisite ready-made outro templates that can be fully customized even if you've never done it before. You can record a voiceover for your outro directly, or convert text to speech to make your outro more persuasive. Simply choose a template like "Thanks for Watching" and explore InVideo's library to use funky stickers to add call-to-action buttons like "Follow", then add music to your outro to fit the video style. At last, export it and add it to your video.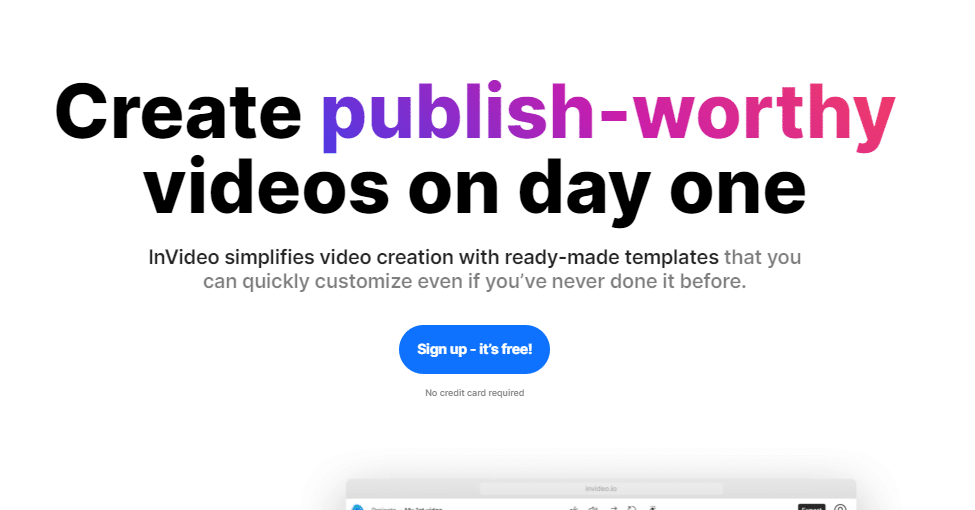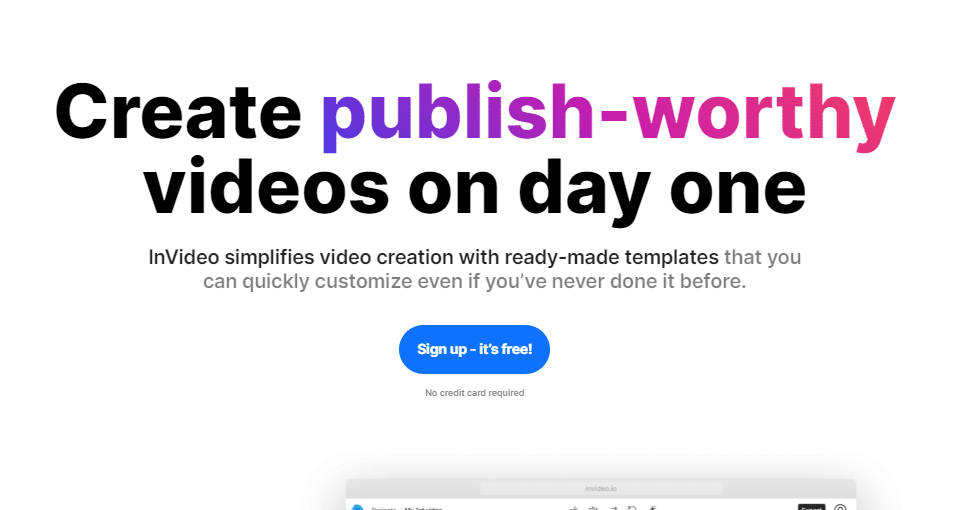 Vsime is an all-in-one platform that offers a seamless experience in crafting stunning animated outros. Its intuitive drag-and-drop interface allows you to effortlessly create and customize animated outros by adding text, images, logos, engaging animations, and smooth transitions. The fastest way to complete an outro is to directly pick a pre-made template from its library. The Visme animated outro maker allows you to download the outro as an MP4 to be incorporated into your video. All the operations in Visme are super easy and you can create a professional and engaging outro without any design experience.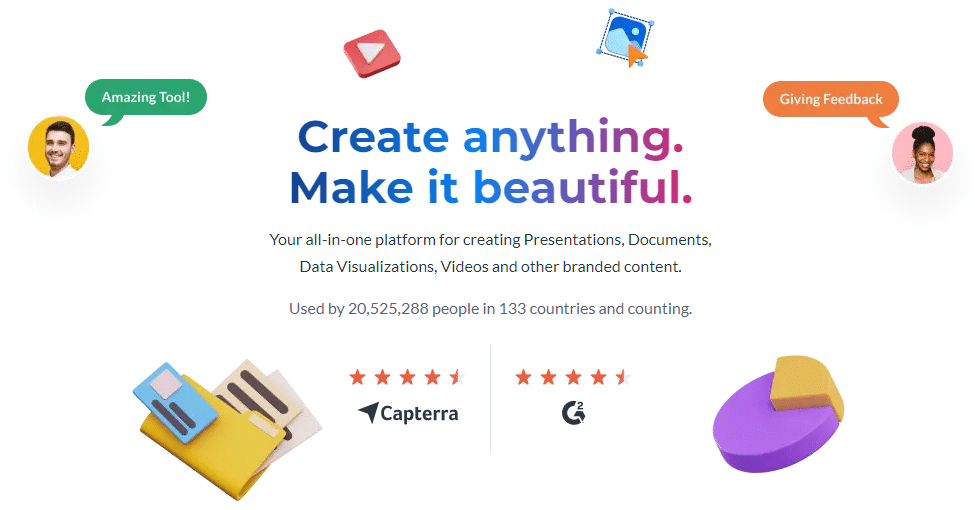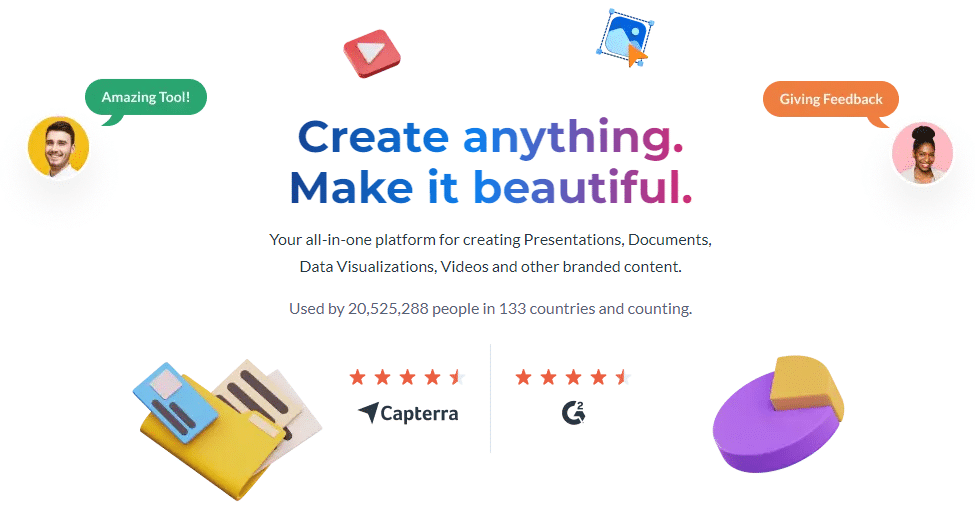 As a comprehensive online video maker, OFFEO offers all kinds of solutions to create various video content, including product advertisements, YouTube intros and outros, Instagram stories, logo animations, etc. It offers various templates ranging from festivals to industries. As for animated outro creation, the OFFEO animated outro maker provides memorable outro templates which you can pick one to quickly start your creation. Upload your logo and customize the template by adding text, effects, and music. Its beginner-friendly interface makes everything a breeze.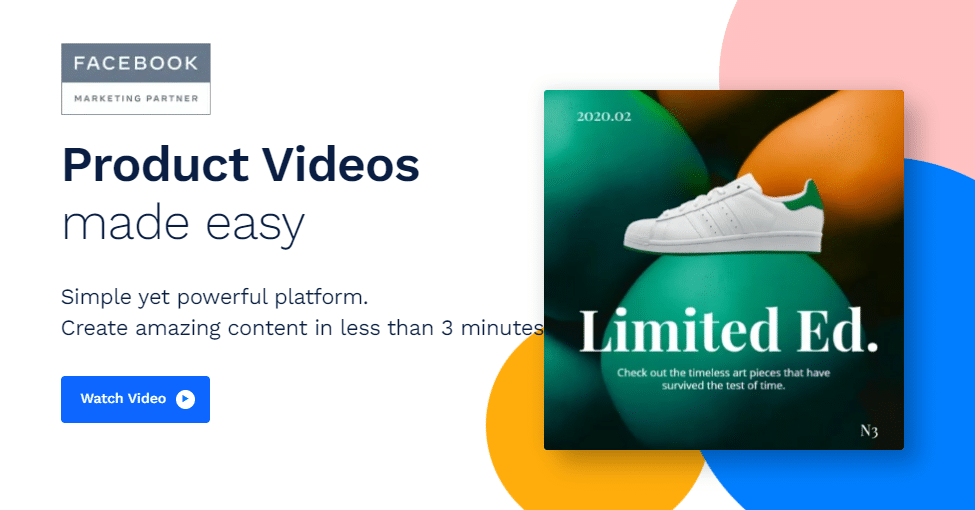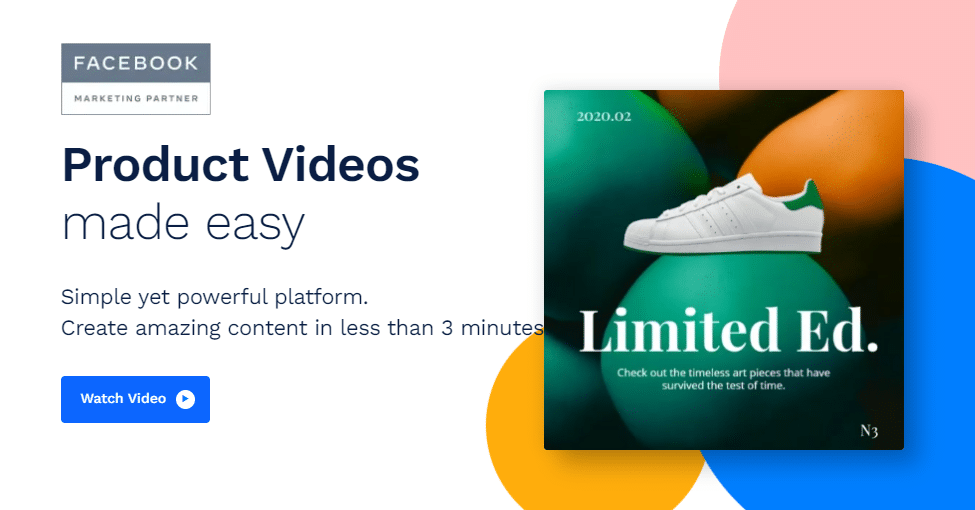 Conclusion
In a word, animated outros are a powerful tool for YouTubers to create professional end screens that leave a lasting impact on viewers. The above-mentioned animated outro makers provide a range of features and customization options to suit your channel's needs. Explore these tools, unleash your creativity, and take your YouTube videos to the next level by wowing your audience with captivating animated outros.
Start Creating Amazing Animation Videos & GIFs Easily