Using text by itself as a means of transmitting information is quickly becoming outdated. Today's audiences are more discerning and require more creative ways of communication. The overwhelming trend is animated videos. Admittedly though, text is essential in getting some types of messages across. This means we need a happy medium. That's where animated text videos come in. They take what would otherwise be dull, uninspiring text and convert it to appealing and captivating videos.
You don't need to spend thousands of dollars and wait for weeks for an animation studio to create an animated text video for you. Below, we look at the top text to speech video makers that will let you convert your text to speech easily.
Animated text video with voiceover generated by text-to-speech technology
InVideo
This is a cool text-to-speech video maker that allows you to choose from thousands of templates to create your video, and customize them any way you like. There are also various sizes available so you can pick the one that's right for your audience. With this text-to-speech video maker, you can either copy and paste your text or insert a URL to your article and your text will be scraped from the site. Once you've added and edited your text, add images and other media, then animate everything. Over nine million media items from all the best royalty-free sites are at your fingertips. You're ready to export your animated text video in fifteen minutes or less.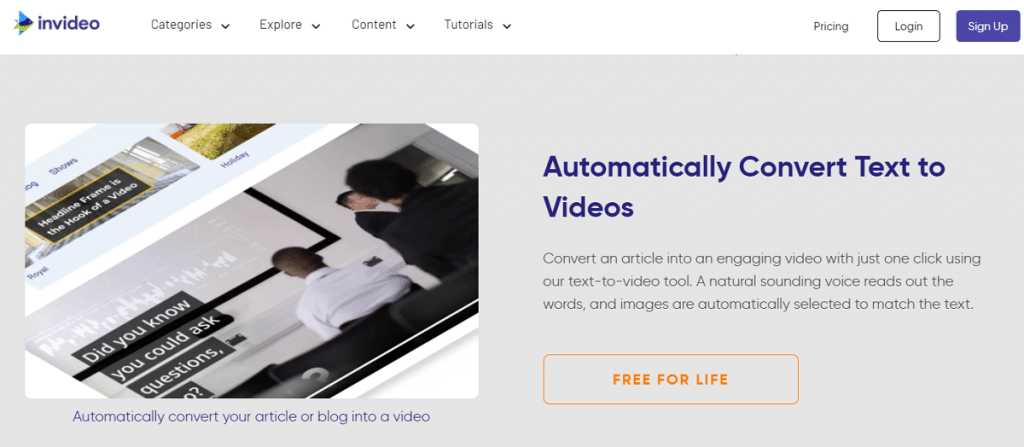 VoiceOverMaker
This text-to-speech video maker converts text to natural-sounding speech and even allows you to add special effects like whispering, time stretch, and breathing. It also lets you change the pitch and speed of speech. You don't even need to upload a video that you'd like to edit; do it all in your browser. And edit your videos in the modern voiceover editor. Simply select your video, insert your text below it, and a voice will be automatically generated. The text-to-speech video maker also offers translation in multiple languages. Best of all, you even can export your voiceovers separately in MP3, WAV, or MP4 format.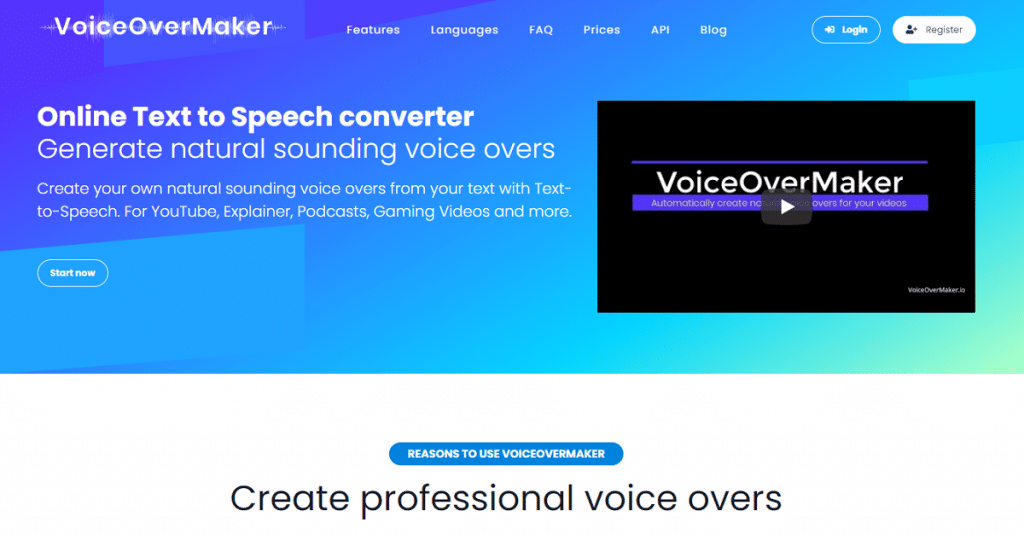 Narakeet
Narakeet is a text-to-speech video maker that lets you convert a script into a voiceover. You also can create videos from still images and audio files. Your animated text video will benefit from over 170 voices in more than 30 languages. Got a PowerPoint presentation laying around? Dust it off and use Narakeet to quickly convert it to an animated text video. simply add your voiceover text to presenter notes, upload your presentation to the text-to-speech video maker, and it will create your slideshow with a voiceover.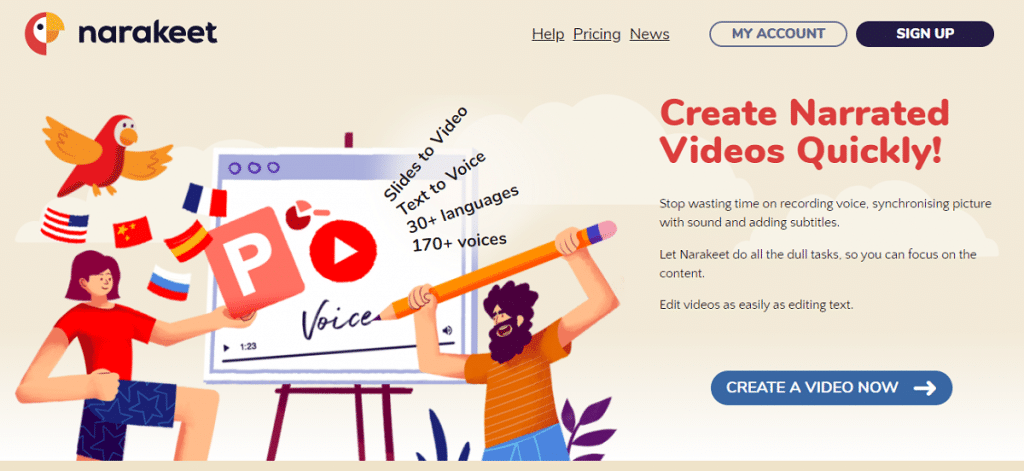 Clipchamp
Take advantage of this free text-to-speech video maker. It uses AI voices in a variety of accents, genders, and ages to create genuine speech for your animated text video. Their large collection of stock images and audio files will help you create outstanding videos. The user-friendly online video editor lets you add transitions and filters to enhance your video. You also get access to flexible options for exporting your animated text video.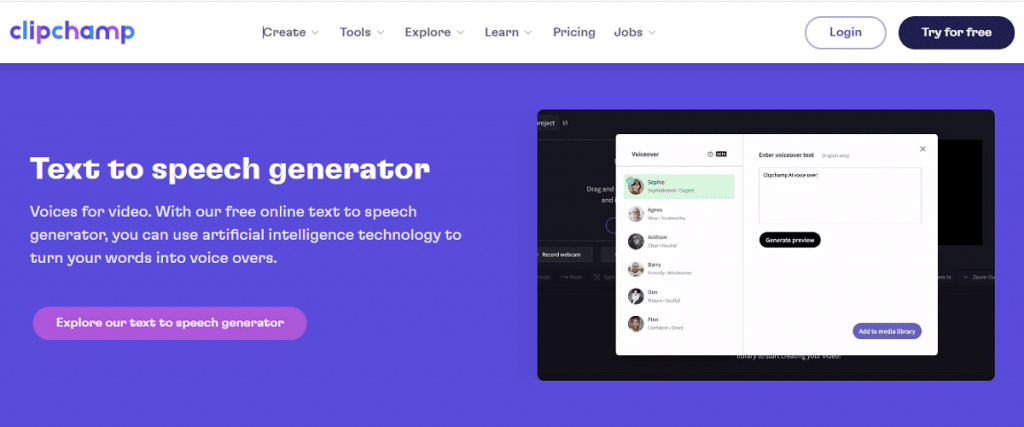 EZVID WIKIMAKER
Put professional video content together right in your browser with this innovative text-to-speech video maker. It automatically creates narration from your text; plus, it adds music and royalty-free images to augment your writing. You could add or delete images as you see fit to make your video unique. The Wikimaker Capture feature allows you to add screen captures and recordings for extra detail. And you can store your videos online with EZVID Wiki.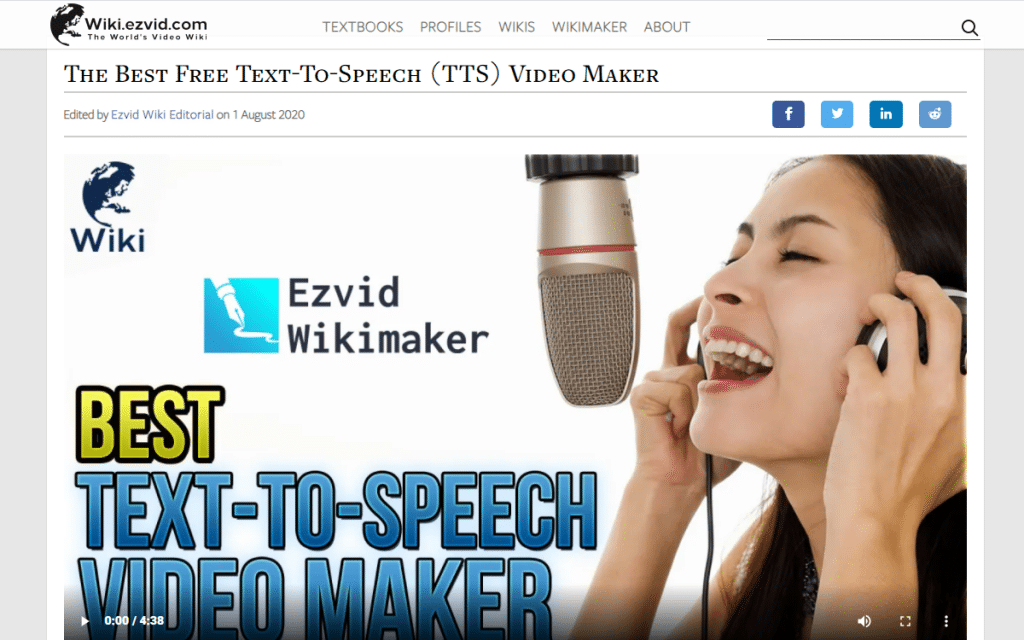 TTS Videomaker
Get your message across quickly and effectively using the real human voices included in this text-to-speech video maker. The software includes text-to-speech, images, captions, and music. The latest technology means you'll be able to create your animated text video fast. Add your own images and music to more accurately represent your brand. Your videos will be exported in high definition which guarantees higher rankings on search engines and video sites.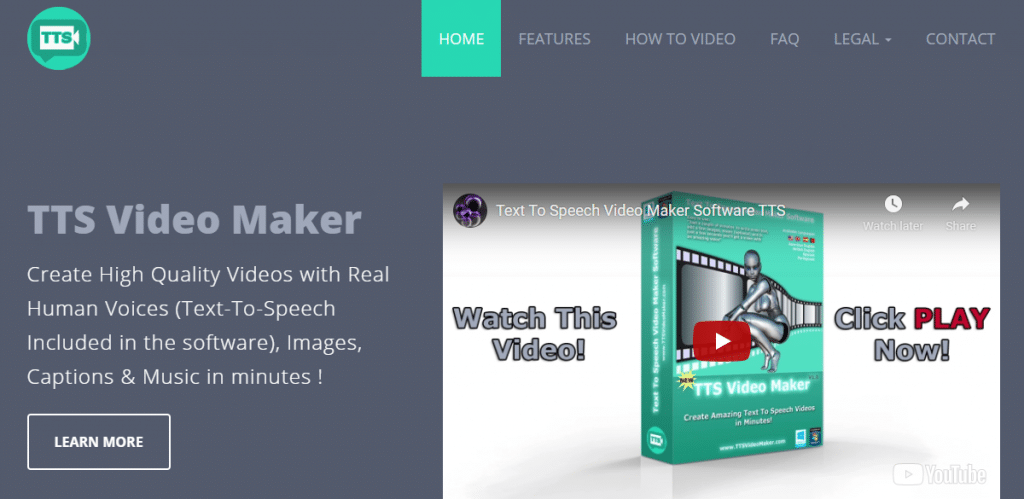 Wideo
With Wideo, you can create professional animated text videos with no experience needed. Their text-to-speech is integrated with Google's text-to-speech API so you can convert your text to voice, download in MP3 format, and upload the MP3 file to the video editor to make your videos more dynamic. Not sure how to start your video? this text-to-speech video maker offers professionally designed templates to make your job easier.

Mango Animate TM
The Mango Animate Text Video Maker (Mango Animate TM) is a top-of-the-line text-to-speech video maker. It features the latest text-to-speech (TTS) technology to ensure you get only the best quality for your videos. A large selection of convincing voices in scores of languages gives you full control of how your video sounds. You can find just the right voice to connect with your target audience. Plus, it automatically generates accurate captions for any audio or video clips you include in your animated text video.
With an easy-to-use kinetic typography editor, this text-to-speech video maker instantly converts your articles or blogs to animated text videos. Stunning text animations are part of the package too. Simply import your text and let the text-to-speech video maker work its magic. You can choose different font styles, sizes, and colors as well as animation effects to suit your taste. Choose from four different video modes, change the aspect ratio and video size with one click to make sure your animated text video is optimized for any social media platform.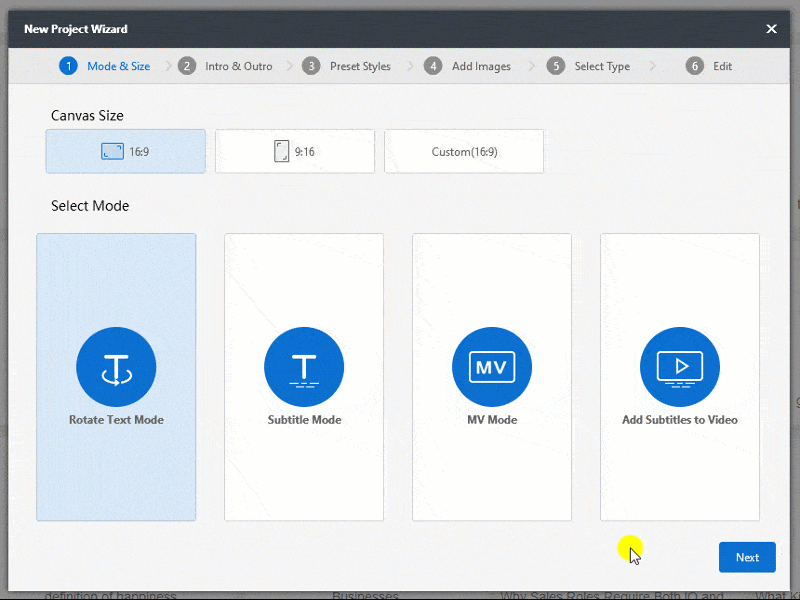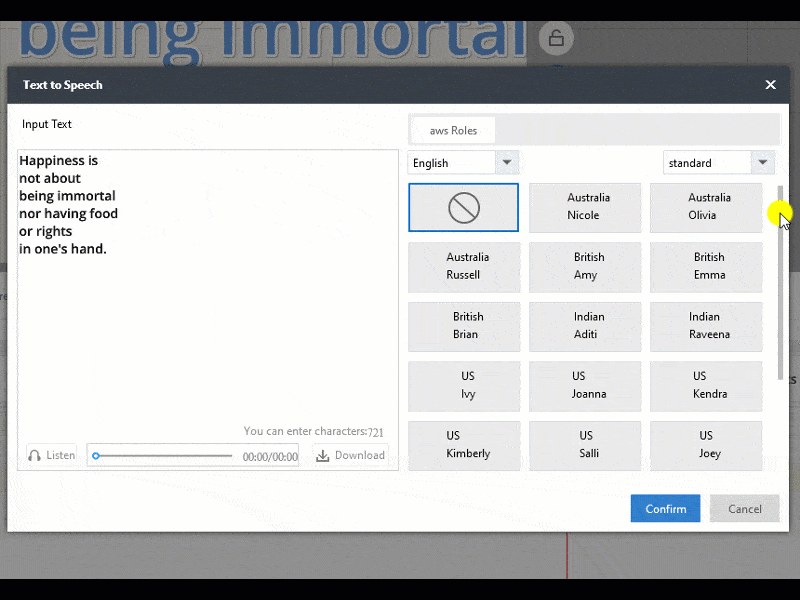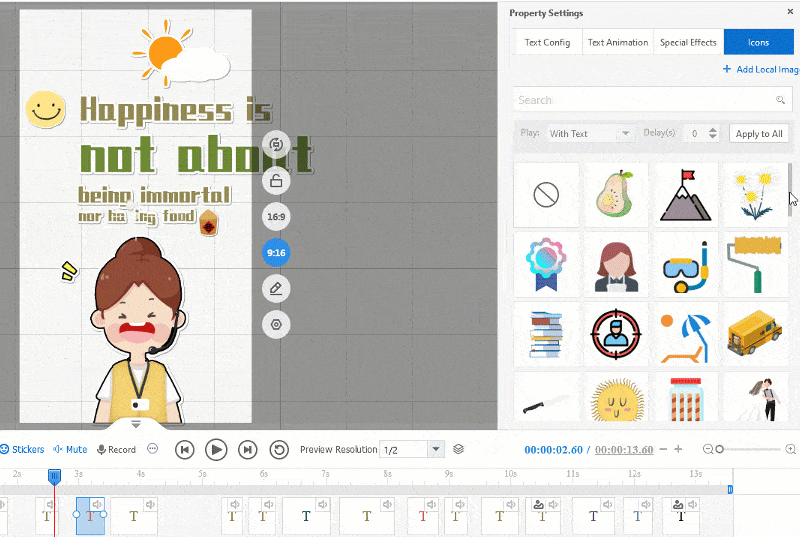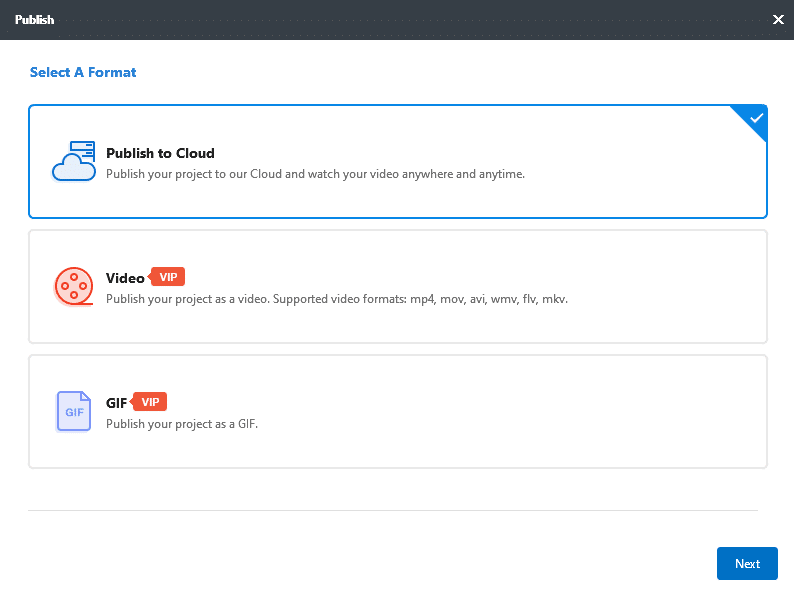 In a Nutshell
An animated text video is a surefire way to grab the attention of your target audience. Forget large blocks of uninteresting text. These are bound to discourage persons from viewing your content, especially in a world where they're surrounded by eye-catching videos. Using a text-to-speech video maker will make creating your animated text video easy and fast. Go ahead and try out any of the ones we've outlined. They will convert your text to speech in no time and with little effort. And they cost so much less than hiring an animation studio to make your videos for you.