In today's fast speed and digital world, internet videos are getting more and more popular. They also become the most effective way for business to broadcast their brand. To capture audience's attention at the very beginning and last it until the end, businesses are increasingly seeking to have a character based video for their website. In this way, audience will remember them easier and have an impression of them deep in mind.
An animated character can make a feel to a video and make it stand out from others. The vivid and realistic expression and body motion can bring your animation video to a higher level, and depart your message into pieces to make people accept easily.
In this case, a professional character software is a must have can you need to consider among different features of different tools.
This article list 3 2D & 3D character software and comes with a complete comparison among them. Check this out.
1. Maya
Maya is a 3D character software that runs efficiently on Windows, Mac OS, and Linux. It is used for creating 3D animated character and elements. Especially for creating 3D applications, including a wide range of productions such as video games, animation movies and TV series. The built-in motion library contains a wide range of preset motion templates, saving you from customizing every bone position. You can create and edit 3D characters in various formats and then animate those characters using animation tools provided by Maya's suit.

2. Cinema 4D
Cinema 4D is a professional 3D character design software that runs on multiple platforms. It comes with a wide collection of easy-to-use and reliable character animation tools and features to help you create life-like characters and make character animation much easier. In order to make your character more vivid and realistic, Cinema 4D provides CMotion for you to create parametric movement for any parameter on your character rig. And in this way your character will be ready to come to life, playing more natural.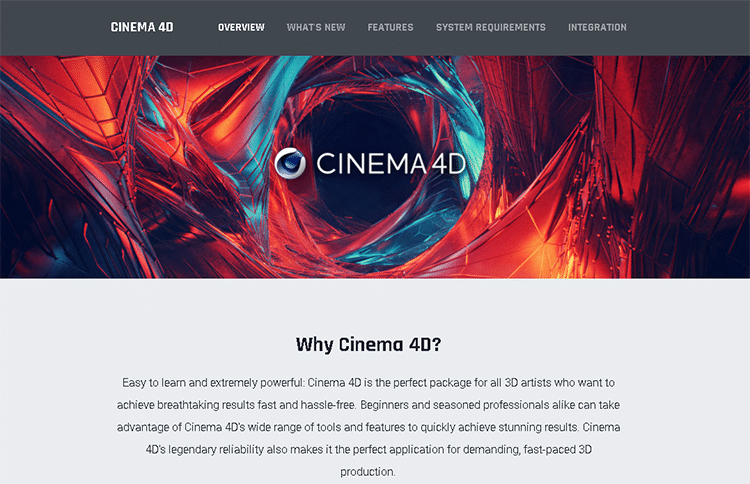 3. Mango Animate Character Animation Maker
Mango Animate Character Animation Maker is a free to use 2D character software especially designed for dummies. With this character software, making an animated character will have no more difficulty. It enables you to achieve simple yet fantastic animated character in a matter of minutes. The built-in library of media resources will open your creativity wide. You can choose to start with a preset character or import your PNG & PSD file into the character software. Use the advanced bone tool and click your mouse to add key bone nodes to your character. Animate your character via changing the position of each bone. Mango Animate Character Animation Maker also provides up to 100 preset motion options for you, simplifying the process of your project to a great extent. To matches your need, you are allowed to export your character in various formats, including MP4, MOV, PNG, and animated GIF.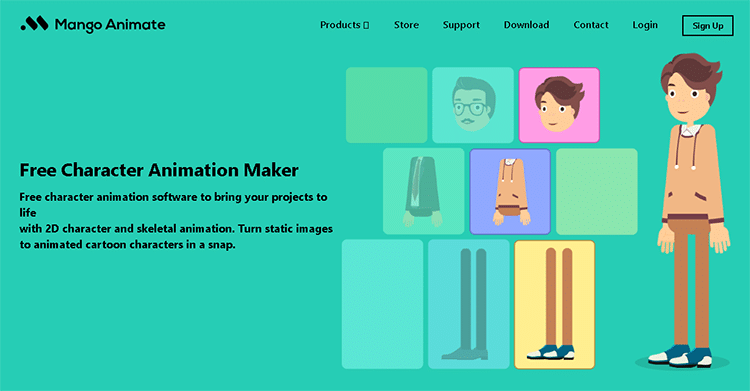 Comparison table
| | | | |
| --- | --- | --- | --- |
| Features | Maya | Cinema 4D | Mango Character Maker |
| Free Trial | | | |
| Pricing Model | Annual/Monthly | Annual/Monthly | Lifetime |
| Online Template | | | |
| Market Segments | Small-Business | Small-Business | No Limit |
| Learning | Difficult | Difficult | Easy |
| Social Sharing | | | |