In today's fast growing information era, technology is keeping to move up levels by levels to meet people's increasing consumption needs. As there are more and more entertaining forms, video games and animation are serious business these days, worldwide, and they still conquer the main position and gain a lot favor.
Character defines a game, they are the protagonist and they give life to a game. 3D modeling for gaming is a whole different ordeal. Yet 3D character also plays an important role in movie and cartoon industry. Like the stunning movie making program, Hollywood, they have shown the magic of 3D character animation to the world, coming with a lot of fantastic works.
Then what is 3D character? Simple to say, a 3D character is alive, and odd to be alive, making people strongly believe that it really walks, looks and smiles.
3D character making is not an easy program. It needs you to be skilled, competent and mastered about 3D modeling. Since there are multiple 3D character design software on the market, you have the chance and tool to learn and create. How to select a best and most suitable tool? The choice might seem overwhelming, so here is a guide to point you in the right direction from the start. 10 best 3D character design software for you.
1. Adobe Fuse CC
Adobe Fuse CC is a 3D character design software the usage of creating 3D characters. It is famous for its ability to import and integrate user generated content into the character creator. Fuse is used mostly by game designers and game developers, devoting to create engaging game roles. With Fuse, you will have available a ton of high-quality 3D materials so that you can customize your character's body, eyes, hair and clothes. This can make the whole process faster and to save your time, improve your work efficiency.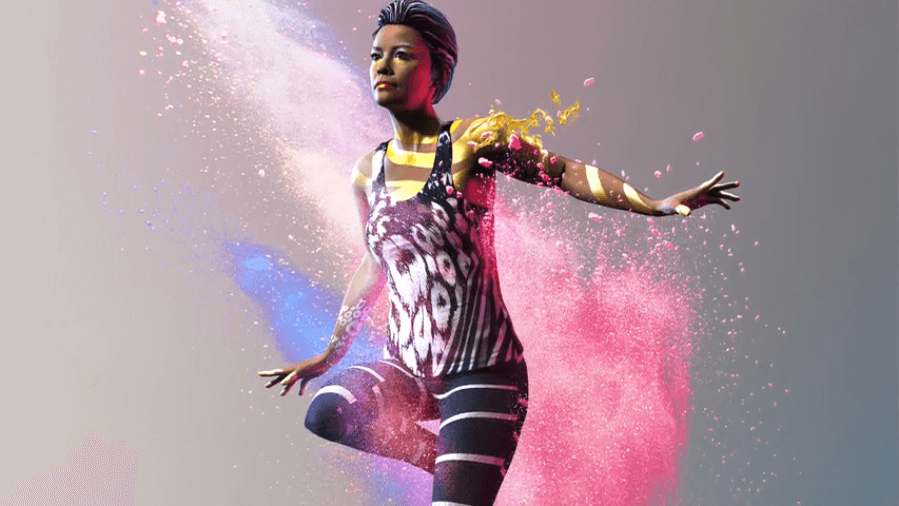 2. Daz3D
Daz3D is one of the best 3D character design software to create characters for games and videos. It offers you advanced assistance to guide you create realistic characters for free, which is very considering to beginners. This 3D character design software features a vast collection of 3D contents. Users simply need to pick their materials, choose settings, organize accessories and fix the lighting. You can animate character's hair and cloth to make them move via the dForce technology featured in Daz3D.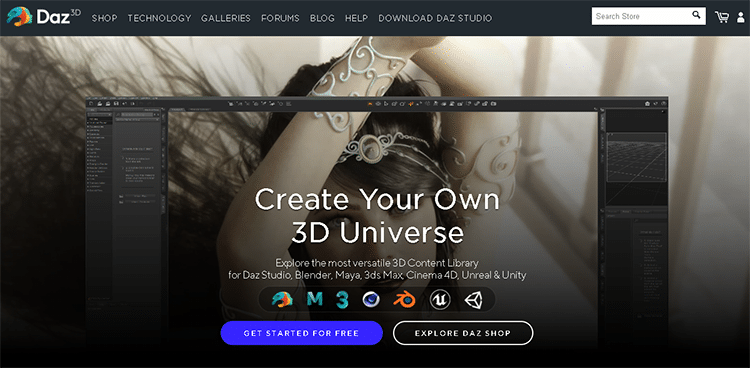 3. Maya
Maya is an application used to create 3D assets for use in film, television and game program. Along with 3D animation, it also provides services for 3D character creating with a combined and robust toolset. You don't have the need to customize every bone of your character to set up a post by yourself. Maya features native motion library plugin for you, which contains various preset motion options. Create a 3D character can never be so easy since you have the right to access high-quality motion capture data right in the software.

4. Poser
Poser is a 3D rendering software package for posing, animating and rendering of 3D human and animal figures. This 3D character design software is known for enabling digital artists to produce 3D characters and digital images with ease. It comes with a massive library fills with ready-to-pose 3D human figures, eyes, hairs, clothing, props and lighting that you need to bring to your story. Poser also empowers users to create movable figures that can walk, run and dance just like a real human. There is a lot that a creative professional can do with this tool.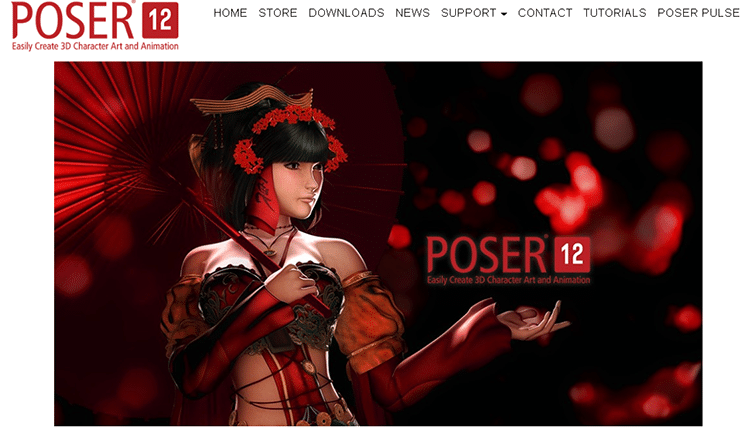 5. ZBrush
ZBrush is an advanced 3D character design software, gives a fun angle to the creation of 3D characters. It provides digital sculpting by using customizable brushes that helps to shape, create texture and paint virtual clay. With the real-time environment, you can immediate get feedback of your creation, and make adjustment in time. When you use ZBrush you will be empowered by the same tool employed by film studios, game developers and illustrators and other artists. In short, you are enabled to create 3D characters with your wide imagination, and at a speed that allows you to stand out in today's fast paced industry.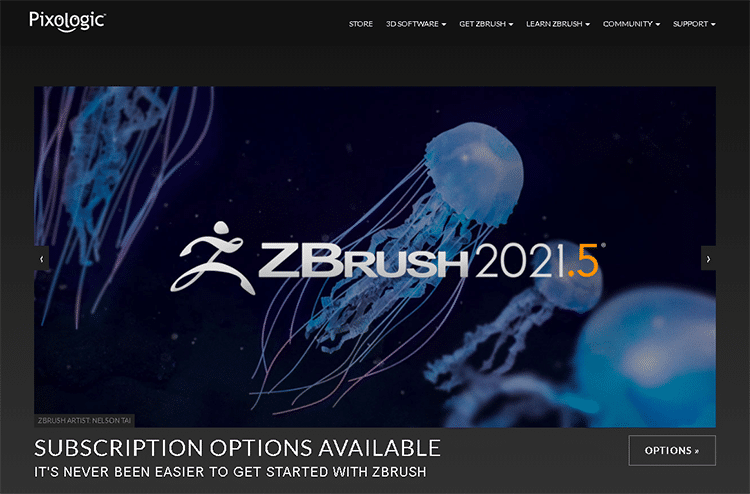 6. Blender
Blender is a free and open-source 3D character design software. It is one of the best 3D modeling software on the market. Blender provides support for 3D channels for multiple areas such as animation, modeling, rendering, video editing, rigging, game character and more. The powerful rigging system makes transforming a model into an animated character couldn't be easier. You can even draw right on the 3D viewport.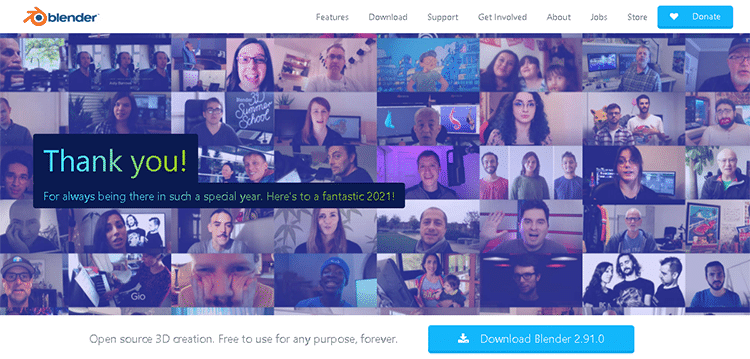 7. MakeHuman
MakeHuman is a free and open source 3D character design software designed for the modeling of virtual 3D human models, with a simple yet complete motion system that includes the simulation of muscular movement. The best part of this tool is that you can have a predefined character built in the base model, saving your time and simplify the process. The interface is very easy to use, and it is intuitive and consists of different sets of tools required in modeling the human character form.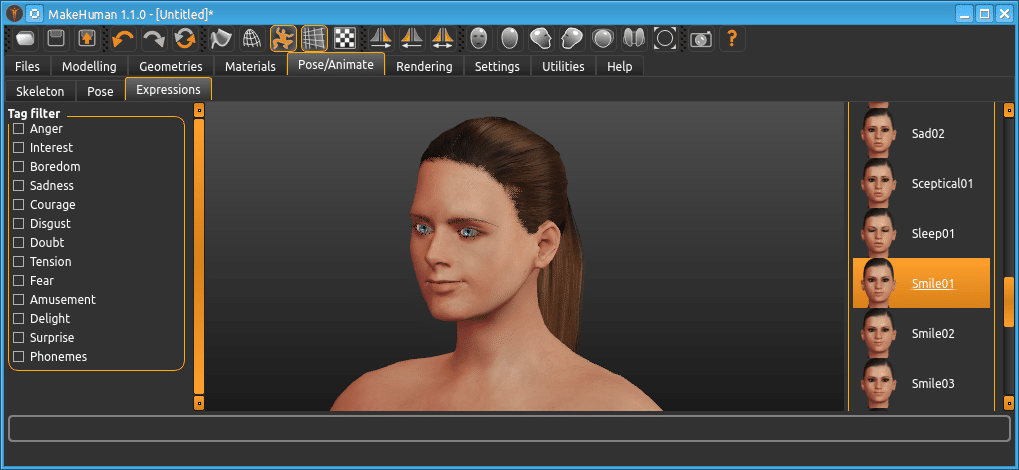 8. Cinema 4D
Cinema 4D is a smart 3D character design software that runs on multiple platforms. It offers a wide range of easy-to-use and reliable character animation tools and features to help you create life-like characters and make character animation much easier. To make your character more realistic, Cinema 4D provides CMotion for you to create parametric movement for any parameter on your character rig so that your character will be ready to come to life.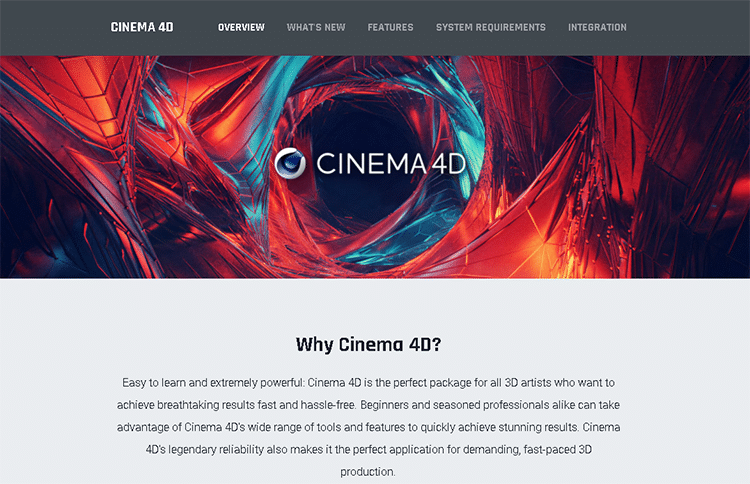 9. Mixamo
Mixamo is a web-based 3D character design software that consists of an animation creator and a 3D model creator. The key function of this character creator is to provide you with a large range of pre-made motion capture available to use. It is a smart software that offers navigation and comes with a tutorial guide for beginners. Apart from a collection of high-quality 3D characters, you can also upload your custom character and get an automatically rigged full human skeleton to your model and ready to animate. Offer you fully flexibility.
10. Mango Animate Character Animation Maker
Create a 3D character is sure to be a difficult and challenging task, while 2D character creation is relatively easier and simpler. 2D character can still do the same thing as 3D character. Mango Animate Character Animation Maker enables you to achieve stunning 2D animated character in a snap and effortlessly. It comes with a wide range of pre-set characters ready to be used. Built-in assets such as clothing, facial expression and pre-set motion are all advanced and available. You even don't have to add skeleton by yourself if you don't have time since there are various fantastic pre-made skeleton structures for you. To match your need, you are allowed to export your character in various formats, including MP4, MOV, PNG, and animated GIF.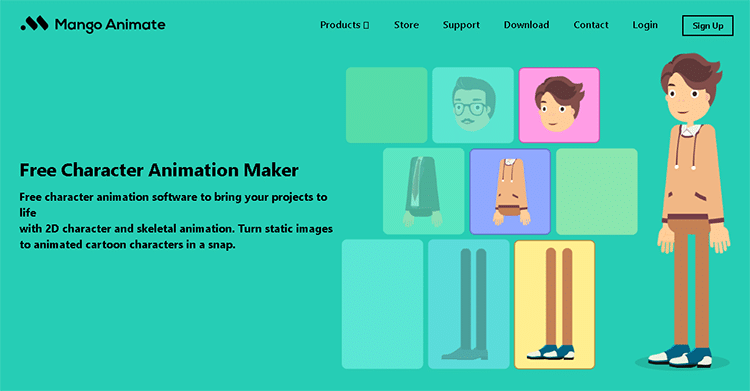 Conclusion
No matter it's creating characters for games, videos, or movies, 3D character creation is an art work. Any form of art requires the right kind of skills, but the support of the best software is also important. Choose wisely from the above list according to your needs and get going with your create skills.