Animation explainer videos are a nice way to convey your ideas and deliver messages to your audience with ease. Especially when your content is complex and abstract, not easy to be accepted, then animation video is capable to simplify the concepts and explaining them in a highly engaging and visual way, which people are more prefer.
Needless to say, animated videos will go a long way because the power of visual graphics and vivid animations can help business grow fast and boost product conversion rate instantly. They do have gained more and more popularity and notice,and becoming the main force in broadcasting and advertising.
In fact, as animation videos have taken the dominant position, there are more and more cartoon creator software appears. Their common aim is to help make animation videos, offer relating tools and functions. But they still have their own unique features.
Here is the list of the top 10 cartoon creator software which is good helper to create compelling animated videos. Back to back comparison available for you.
Online animation tool
1. Powtoon
Powtoon is a free to use cloud-based cartoon creator software, which facilitates both animation videos and presentations. Tons of pre-built templates with the possibility to be edited are available for you to create eye-catching animations within a few minutes. It features collections of built-in animation tools that cover over all kinds of animation creation requirements, satisfy your needs to a great extent. You can do online animation creation without any software download.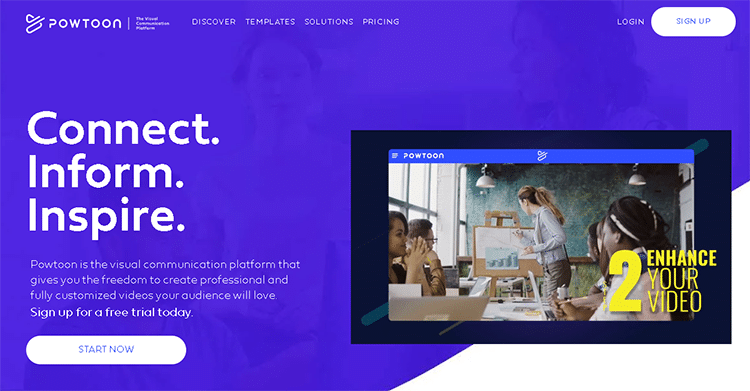 2. Moovly
Moovly is a free to use online cartoon creator software, which is totally cloud-based, saving you from downloading and installing. It is the pick of many people, used by many of the world's largest and successful companies to make their own animation videos. There are plenty of templates for you to easily start. You can also import your own images, videos and sounds to the animation, making it more suitable to your idea.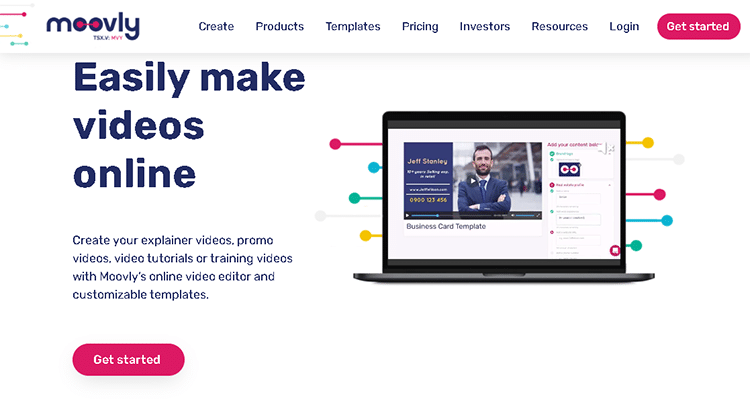 3. Vyond
Vyond is an online animation tool to create visual animation videos for your story. It provides its users with a massive library that containing tens of thousands of media resources and pre-animated assets, which can be customized via a drag-and-drop user-friendly interface. This animation platform has a free trial available for 14 days for beginners.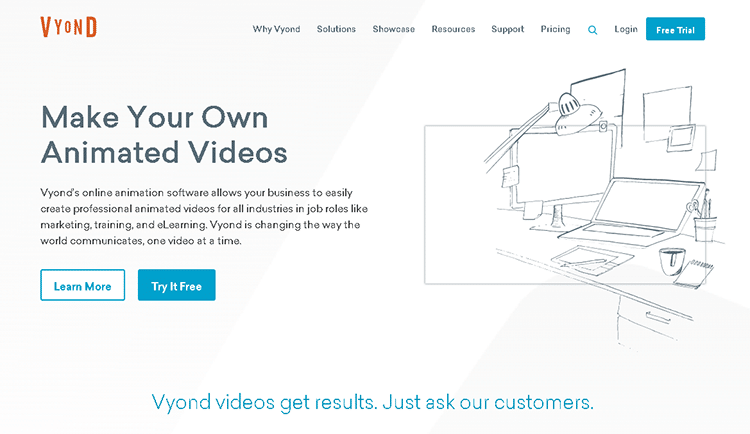 4. Animaker
Animaker is free cloud-based cartoon and animation creation software that comes with several professional tools. The inbuilt camera effects make it easy o master. It allows users to create stunning animated videos via using pre-made templates and various assets. The friendly drag and drop facility enables easy use of the large yet free resource library. No need for any experience, you are sure to make an impressive animated video.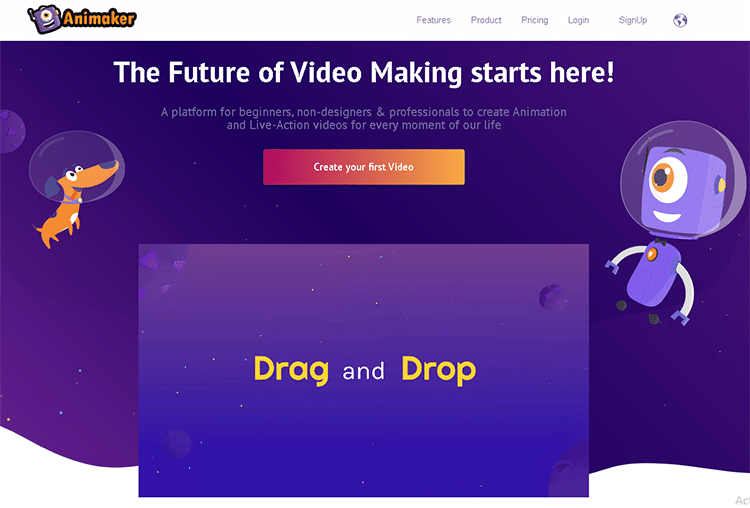 5. Biteable
Biteable is a free cartoon creation tool that you can use online, without downloading and installing any software, you can still come up with an excellent animation product. It puts the power of animation video in your hands. Regardless of experience and skills, it helps you to create professional-looking animated videos in a snap with ease. The featured powerful tools make your video so stunning that they will get across your message fluent and clear.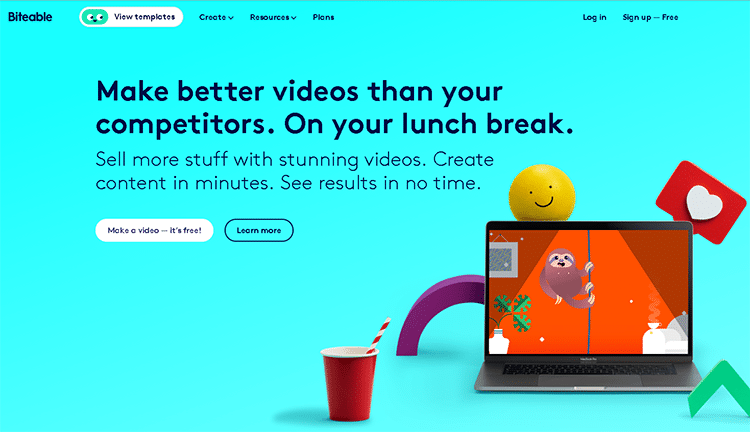 6. Renderforest
Renderforest is a cloud-based platform for making animated videos. It provides a free version for most of its services, all of the templates and tools are available for free. Renderforest is a great solution for individuals or businesses that want to make their product and content more professional-looking but do not have and technical knowledge and skills.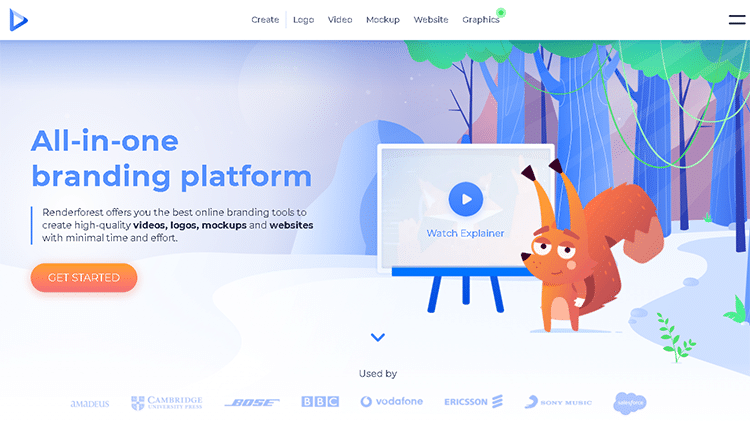 Animation software
7. Toonly
Toonly is a perfect desktop cartoon creator for creating awesome animation videos. To enjoy this amazing software, you have to pay certain amount of money for subscription. Toonly features tons of thousands of tools and functionality so that your videos will turn out stunning and stand out. Even you have never created a video before, Toonly enables you to achieve this seems to be impossible work.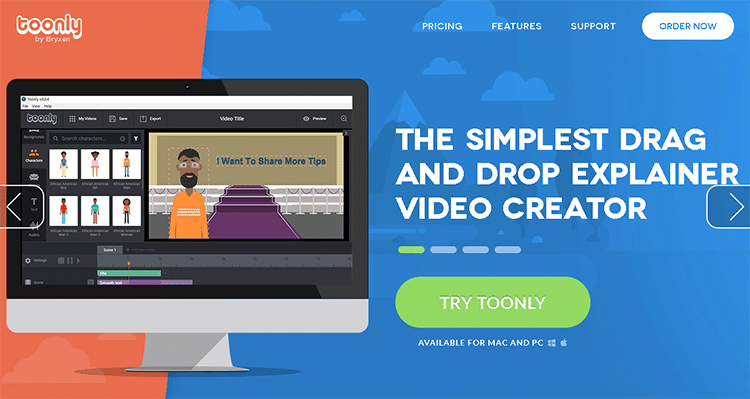 8. Explaindio
Explaindio is one of the best desktop cartoon creator software for beginners and animators, which is available for both PC and Mac. It provides users with a wide collection of preset templates to start their animation with no difficulty. You can also start with a scratch and create custom animations as your will. To enjoy this amazing tool, you need pay for a subscription. Fortunately, you will get an entire 14 days to give the software a free try.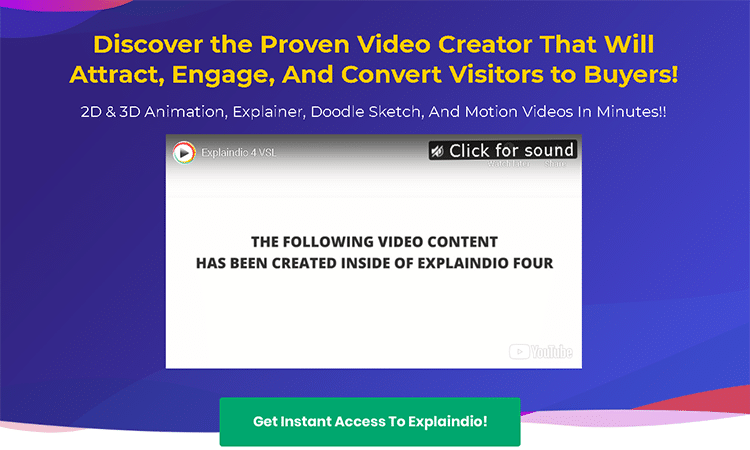 9. VideoMakerFX
VideoMakerFX is cartoon creator software that runs on your computer, which cooperates fantastic with your computer processing power and to help you get your videos instantly and fluently. This all-in-one video creator offers everything that evolves in making an animated video, making it possible to do a good job within minutes. Differs from other paid animation software, VideoMakerFX comes with a one-time payment, which means that you don't have to subscribe monthly or annually.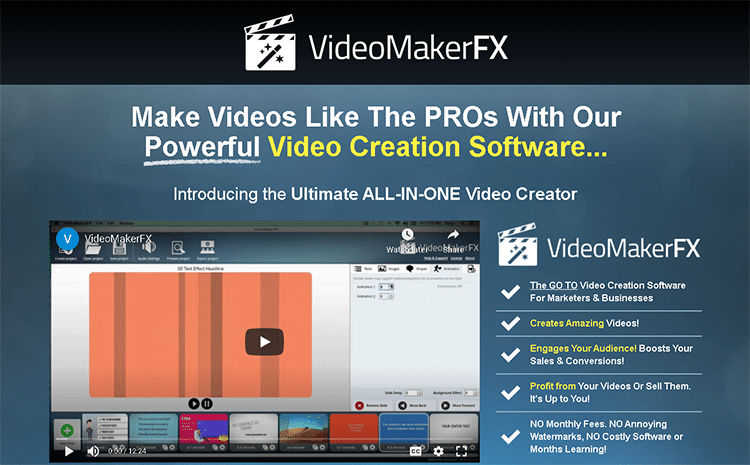 10. Mango Animate Animation Maker
Mango Animate Animation Maker is a totally free to use cartoon creation software runs on your computer, which is considered to be the best and most powerful animation maker ever. It provides a large collection that contains tens of thousands of royalty-free media resources, which can be free to use via a user-friendly drag-and-drop interface. In addition, built-in asset types include lively characters, vector images, eye-catching animation effects, professional-looking templates, text boxes, music tracks and sound effects. To greatly simplified the creation process and save your time to a great extent, Mango Animate Animation Maker features powerful image editor and audio editor, which allow you to directly customize right inside the software, create and customize at the same time.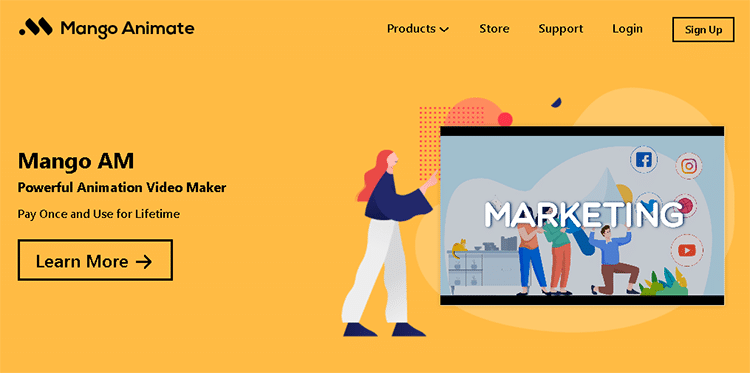 Wrap it up
These 10 carton creator software are all good helpers in your animation trip. Depending on your needs and skills, you may have different choice about using which one. If you do not have a clear decision, try Mango Animate Animation Maker, and to experience its amaze and surprise.
The new trend has already formed, video revolution is here. Skip traditional video or PPT presentation and dive into animated cartoon video creation now.