People's visual preferences consist of colors and graphics. You can get detailed information from the image source below, to know the stunning infographics why they can attract our attention.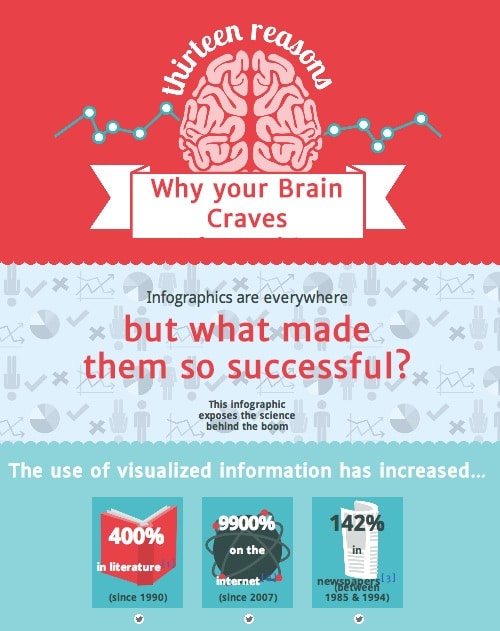 We are no longer strangers to infographics anymore. The latest trend shows the development of infographics will be more animated and emotional. You're in the right place now if you'd like to create animated infographics that engage, summarizes.
In this article, you can find out how to create animated infographic videos in 10min through the user-friendly animated infographic maker – Mango Animation Maker. Here's going to know more about this infographic video maker and dive into each simple step in more detail.
How to Create Animated Infographic Videos:
Time needed: 10 minutes.
Only 10 minutes bring your infographic video alive through the powerful and easy-to-use animated infographic maker.
Outline Objectives and Select a Theme

Determine the target audience and collect the relevant analyses, research, data. Search professionally designed templates by Mango Animation Maker to get inspiration. Find the right infographic video style by your theme.

Write an Infographic Video Script

Framing your video storyline. Laying out your animated infographic video's general contents, like the start, progress, and the end. Make sure you don't miss any key information.

Choose the Right Platform to Start

If you have the experience to design, Adobe After Effects would be a good choice. But if you need to create animated infographics in a short time, want this platform that is vast in features and easy to get started immediately, Mango Animation Maker is a great selection. Start with download this software.

Sign Up

Using your downloaded software's interface or above Mango Animate's official web page registered for an individual account.


Open a New Project

Define what you want to achieve in your animated infographic video. Customize your blank canvas and start to create animated infographics.

Create Animated Infographics Layout by Using New Scenes

Design with a blank canvas isn't the only method to create animated infographics. You can also choose from the great-looking templates and customize them.

Customize your Animated Infographics

Arrange all scenes in a logical and time order. Select graphics on the right panel. Add infographics or data via drag and drop in the corresponding position.

Edit Your Infographics Content

Editing data of content by one-click the timeline into the editing position. Double-click the editing toolbar to change the chart size, alignment, or colors according to what you'd like to change.

Set the Background Music or Sound Effect

To create animated infographics perfectly and attract target viewers, you'd better select the right effect of voice, put it in a corresponding position on the timeline. Such as suitable background music or corporate style sound effect.

Save and Publish

Don't forget to save it after finish your infographic video. Click "save" and "publish" at the top of the software page. Publish infographic videos onto the local drive in the video or GIF format, and you can also customize the watermark and video cover.
Wrap it up
Animated Infographic Videos simplify the process of transmitting data material effectively. Creating animated infographics used to be a hard and complex mission, but it just isn't anymore. But if you still have no idea about how to create animated infographics, please try to search for more examples from Mango Animate animated infographic maker for even more ideas. No editing design experience is required, Mango Animate has an intuitive interface and the templates are easy to edit. Start your first animated infographic video journey with Mango Animate right now. All the best!