Who doesn't love cartoons?
When we were a child, we used to spend much time in front of the TV watching Tom & Jerry's stories regardless of parental yelling. Cartoons were so attractive and enjoyable and we even dreamed about making them for ourselves. With the emerging of technology, creating your cartoons is no longer out of reach.
Whether you are an expert cartoon worker or looking for a cartoon creator software for freshmen, there are lots of solutions available. Most important is that you don't necessarily have to spend a large amount of time to hone your cartoon making skill. These free cartoon creator software will help you improve your craft.
1. Mango Animate Animation Maker
When it comes to easy-to-use cartoon making software, Mango Animate Animation Maker must be included. You don't have to build everything from scratch with Mango Animate Animation Maker, and the cartoon maker software provides thousands of well-crafted templates that allow you to easily customize. It contains tons of free assets, including pre-animated characters, images, SVGs, animation widgets, symbols, shapes, and more, which will certainly enrich your cartoon creation. Moreover, its intuitive editor is incredibly easy to familiar with and will maximize your time savings.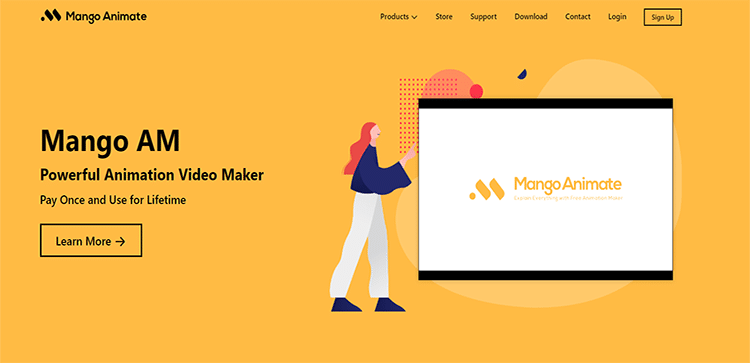 2. Pixton
Pixton is a powerful cartoon creator software that works on Chromebooks, PCs, Macs, iPads, Android tablets. Pixton's company vision is, 'Everyone Can Make Cartoon'. it is true! Because this cartoon making software gives advanced technology which allows anyone to create awesome cartoon on the web.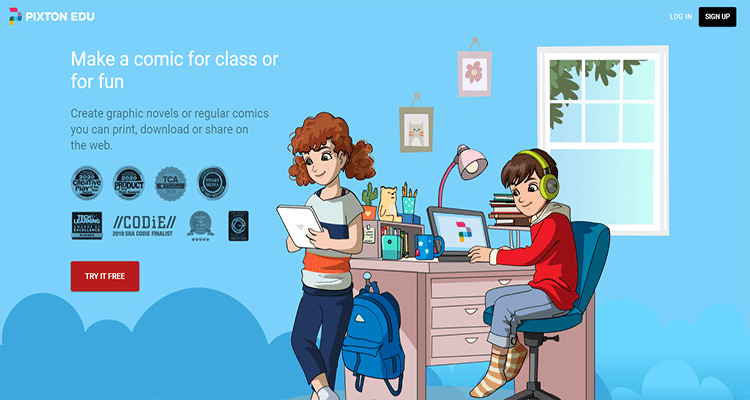 3. Adobe Animate
With Adobe Animate, you can design interactive cartoon videos for games, TV shows, and the web. Creating characters that come alive is so easy in Adobe Animate. You can draw expressive characters with Adobe Fresco live brushes and then make your characters blink, talk, and walk with simple animation.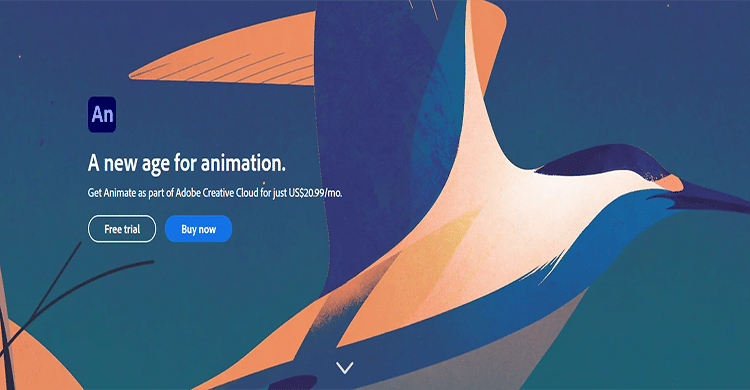 4. Visme
Visme is a cartoon creator software for any skill level. It comes packed with animation and interactivity features to help you create eye-catching cartoon videos. Visme lets you access thousands of ready-to-use templates, customizable characters, illustrations, and much more.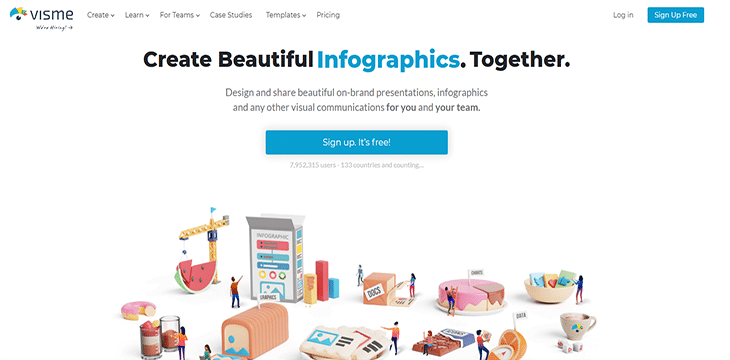 5. Animatron
Animatron allows freshmen to master the art of cartoon making, quickly and professionally. With 200 pre-animated sets to drag and drop, you are sure to create fascinating cartoons. Moreover, the cartoon creator software allows you to download and export cartoon videos to the most popular media formats with ease and share your cartoon video to all social media platforms.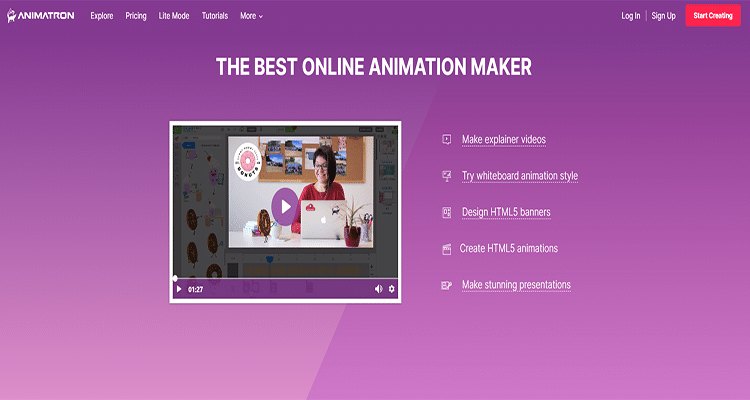 6. Wideo
Wideo makes it easy for anyone to create cartoon videos. With over 1300 images and 50+ music tracks, you can create full HD cartoon videos. If you don't want to create cartoon videos from a blank scene, you can choose one template that fits your needs. Next, you can customize the images, texts, and colors in a flash.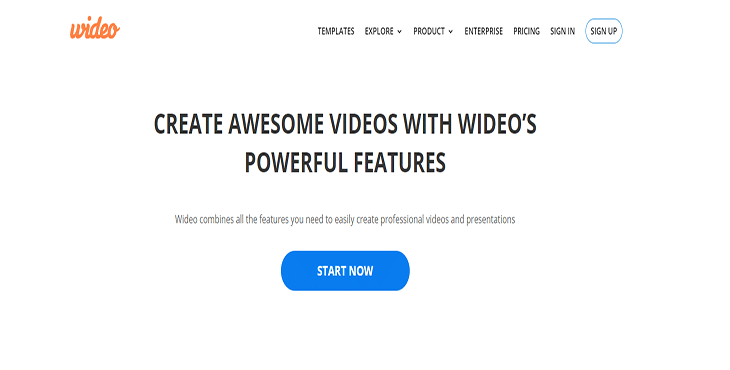 7. Toonly
Toonly is a desktop application for creating awesome cartoon videos. It combines storytelling, emotion, and engaging characters, which grab the audience's attention. Why Toonly stands out from other cartoon creator software? The major reason is that Toonly's interface is intuitive, which makes everyone create cartoon video is possible.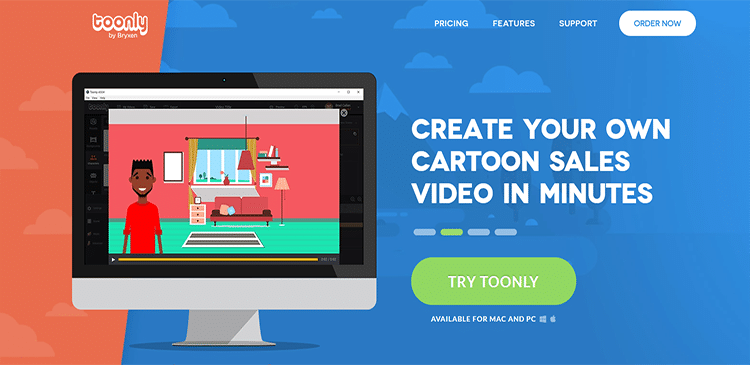 8. Vyond
Vyond is an online cartoon creator software that allows you to create professional cartoon videos for all industries. Prebuilt templates, characters, and import tools get you to start fast. Using voice or a professional voice-over makes your audience engaged.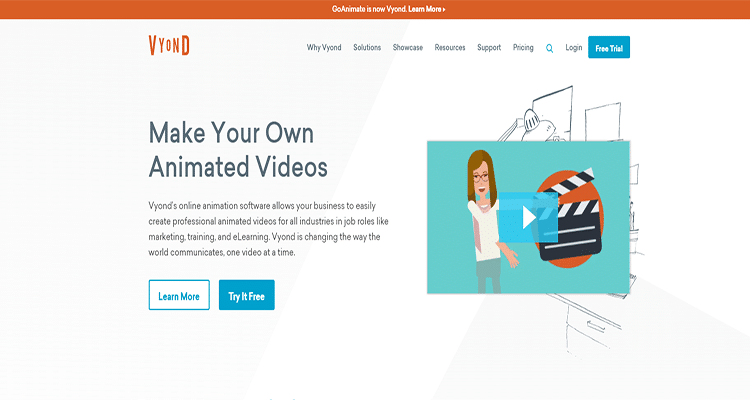 9. Explee
Explee is the cartoon creator software that allows you to create powerful and time-effective cartoon videos. You can apply a wide range of animation effects and transition effects to boost your cartoon video. Moreover, you can add narration by adding sound effects or use the text-to-speech system.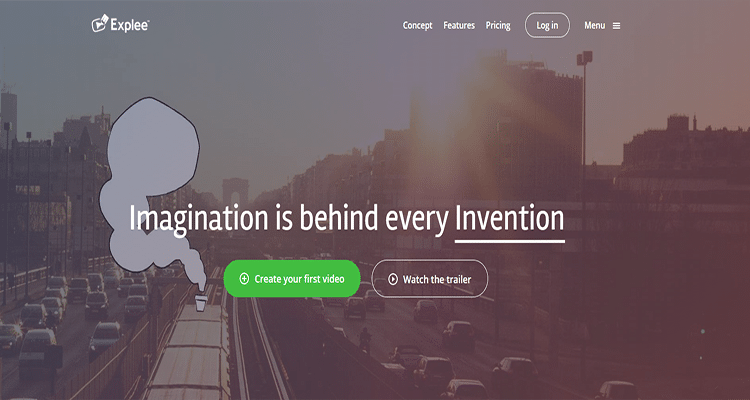 10. Animaker
Animaker is surprisingly very easy to use. you'll get access to thousands of video tools, cartoon themes, and collaboration features. This cartoon creator software allows you to download the final cartoon video in HD quality. You can also optimize them to fit the vertical screen of your phone.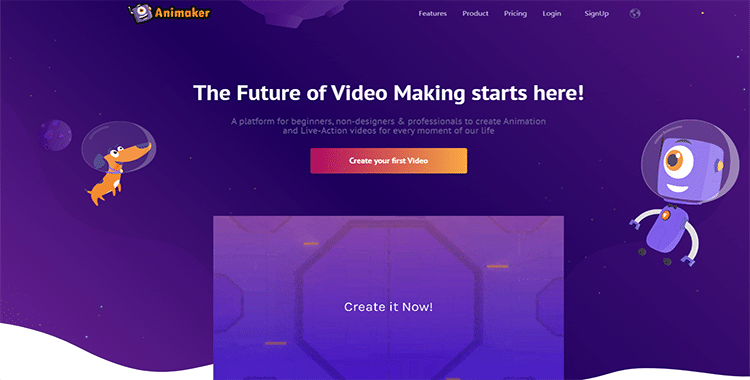 Conclusion
Whether as a hobby or profession, cartoon making is worth trying. Just pick up the easiest-to-use cartoon making software and enjoy your creative journey!