In this digital world, businesses are seeking ways to bring their stories to customer group and engage them in a short time as possible. Nowadays, people's attention span is shorter and shorter, so, the key is to catch attention, and stick to memory, creating an unforgettable effect in their brands. So, what's the best way to achieve this ideal situation? No need to look for anything better for audience engagement than an animation video.
Video is probably the most powerful broadcasting form in today's digital advertising.  It has become one of the most effective and powerful tool for marketing strategy. In fact, their power lies in the fact that they can tell your story vividly through engaging animation scenes, in a matter just a few seconds, and in a way of fun and interest.
What is animation?
Animation is the process of photographing successive drawings, models, or even puppets, thus to create an illusion of movement in a sequence. Traditional animation is mainly the 2D animation. Today, 3D animation is the most common type since the market consumption remand.
How to achieve a stunning animation? With the help of animation software, even an amateur can create advanced animations.
If you are ready to download and use a tool, then this guide lists and reviews 10 animation software for PC, helping you choose the best animation software to use.
Let's get started!
1. Maya
Maya is a 3D computer graphics and animation software for PC, which is especially used for creating interactive 3D applications like video games, TV programs, special effects and more. Without any doubt, Maya is one of the best animation software for PC in the market that provides 3D animation. It is compatible with Windows, Mac, and Linux.

Pros:
Easy to create complex hand-made animation tasks
Manage color very efficient and convenient
Create vivid and realistic effects
Excellent rendering technology
30-day free trial and 30-day money-back guarantee
2. Renderforest
Renserforset is an all-in-one online animation software. It is also a professional video, animation, logo and website designer. Best for those who want to create stunning animations in a short period of time, especially if you are not a design expert, Renderforest is the obvious choice. It features hundreds of pre-made website design templates and animated video templates to meet your needs including slideshows, intros, explainer videos, and animated infographics.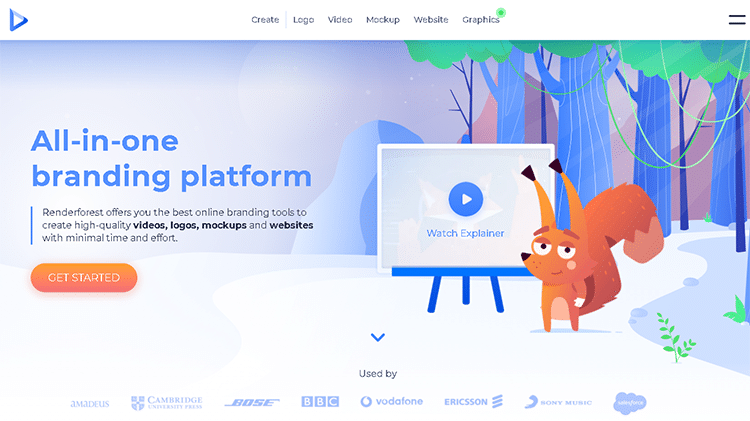 Pros:
Features advanced AI to provide you with high-quality logo and graphics
A super user-friendly and intuitive interface helping you create animated video in a few clicks
Friendly price plan
3. Pencil2D
Pencil2D is a simple yet powerful animation software for PC, which is also a very intuitive tool, helping you to create 2D hand-drawn animations. One thing good of Pencil2D is that it is a totally free and open-source tool, and it is open to use by anyone, both beginners and professionals. On top of that, it is super easy to master, totally a helpful tool for beginners.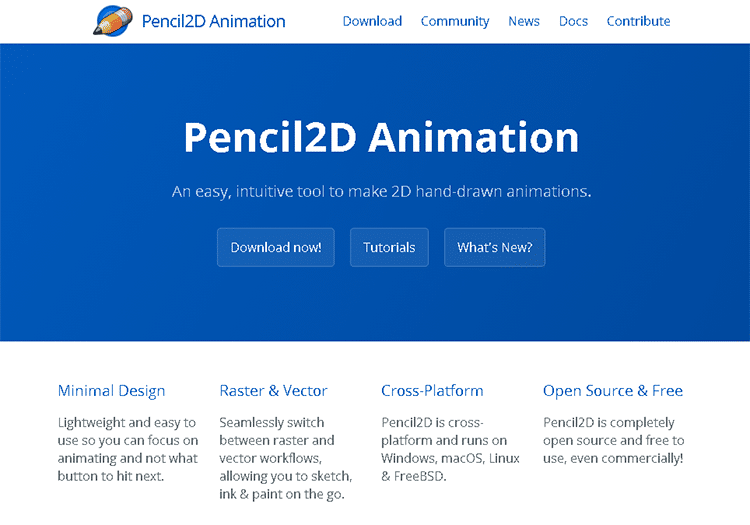 Pros:
The price is friendly, totally free
User-friendly and intuitive interface
Never leave you without tutorial
Keeps updating
A community for users to discuss problems.
4. OpenToonz
This is a new face in animation market. OpenToonz is a free 2D animation software for PC. Since it is an open-source animation tool, it can be runs on Windows, Mac, and Linux. Any developer can edit its code in order to make it more suitable for their needs. With OpenToonz, you are able to create a fantastic animated video because of its advanced features. The built-in impressive animation effects are at your service to make your animation videos up a level.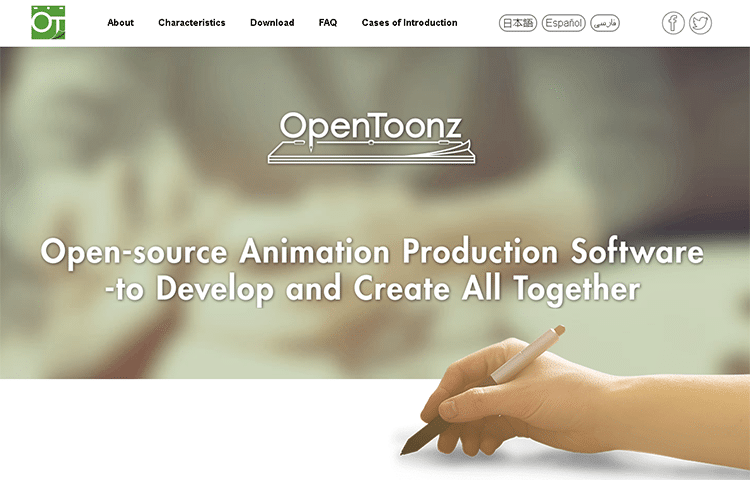 Pros:
Cross-platform software
Open-sources software
Free to use
Intuitive interface
5. Animaker
Animaker is a DIY video animation software for PC. It is cloud-based, allowing users to create animated videos via using the pre-built characters and video templates. It provides a wide range of services, including aiding user to create amazing animated videos in a way of ease. With Animaker, you can directly upload your wonderful work to social platforms like Facebook and YouTube. Downloading video as mp4 extension is also permitted.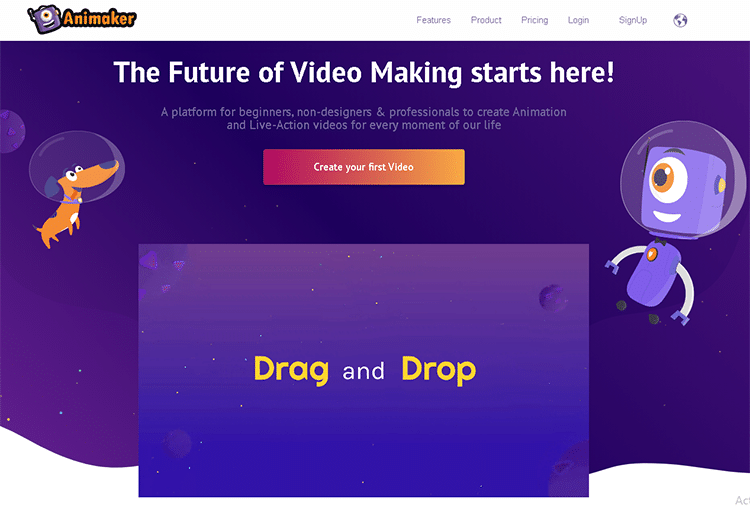 Pros:
Support for more than 50 languages
Pro-level features
Export video in full HD
Cons:
Previewing makes the video lag at some times
HD animation is not provided in the free version
6. Synfig
Synfig is a open-source animation software for PC, which runs on several systems. It is free and provides 2D animation. What's more, it specializes in vector graphics solutions due to its vector tweening features. With the vector tweening, you can easily convert any vector graphic into another form, thus eliminates the need for manual tweening. Advanced bone system enables you to create cutout animation and make your image move.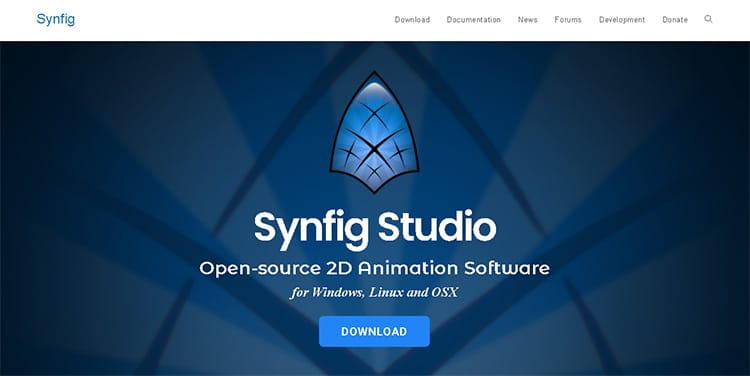 Pros:
Free and open-source
Featured vector tweening
Featured bone system allows you to create cutout animations
Cons:
Quite difficult to master at first
Not very intuitive interface
Needs time to learn how to use it
7. K-3D
K-3D is a freely distributable 3D modeling, animation and rendering animation software for PC. What makes it so powerful is that, it combines flexible plugins with a visualization pipeline architecture, making K-3D a powerful tool for animator. Good thing is, it also provides 2D animation for the basic user requirements. The advanced undo/redo system ensures you can go back during your creation process.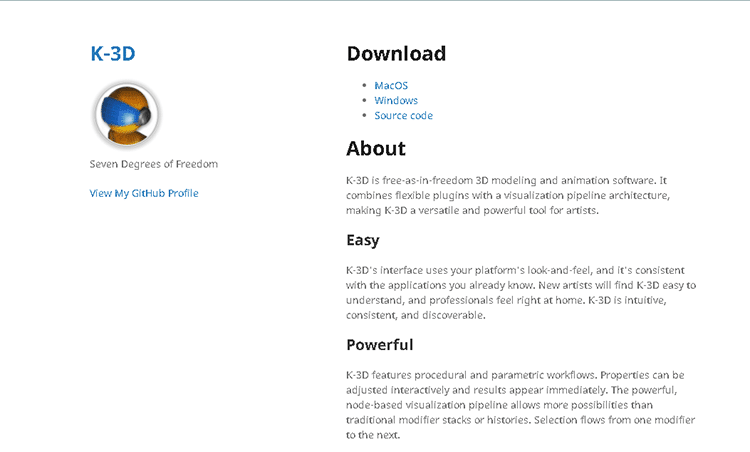 Pros:
Advanced undo/redo system
Procedural and parametric workflows
Free to use
Offers both 2D and 3D animation
Cons:
Lacks of tutorial for users
Difficult for beginners
8. Powtoon
Powtoon is a web-based animation software for PC that allows users to create animated videos. It provides a wide collection of pre-built templates and royalty free images, so that you can make dynamic animation videos or engaging presentation.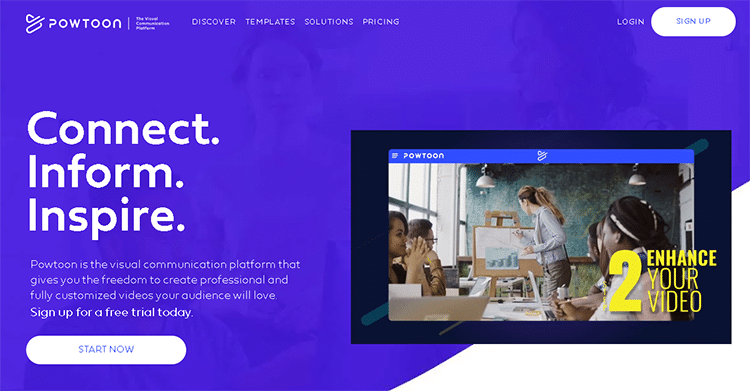 Pros:
Offers a free plan
Animations are both clever and well-detailed
Cons:
Sometimes it is slow during editing
The price is quite high
9. KeyShot
KeyShot is an ideal and professional 3D animation software for PC that brings you real-time 3D rendering to create realistic product visuals. It is trusted by animators around the world for its speed, ease of use and advanced material editing capabilities. It also includes hundreds of preset materials to help you better modify your videos, helping you communicate your ideas easier.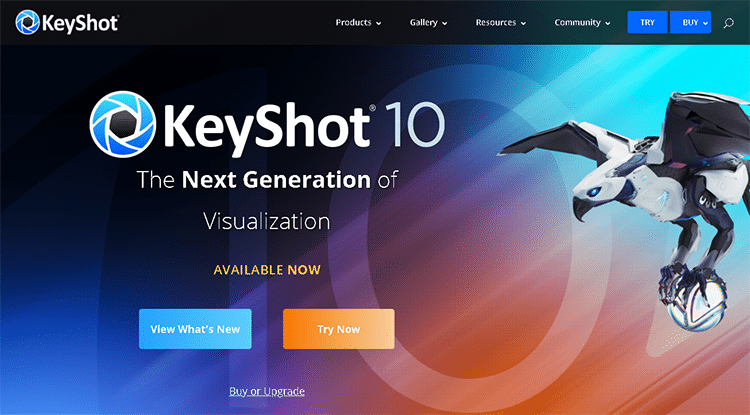 Pros:
Real-time 3D image rendering workflow
User-friendly and intuitive interface
Be able to run on both Windows and Mac
Cons:
High price
Hard to master for a beginner
10. Mango Animate Animation Maker
Mango Animate Animation Maker is one of the best animation software in the industry, known for its ease of use and free of charge. It is used to make engaging MG animation video and explainer video for various purposes. The user-friendly drag-and-drop interface allows you to simply drag materials to the canvas and drop to add it to the animation scene. With Mango Animate Animation Maker, your animation production can be such easy.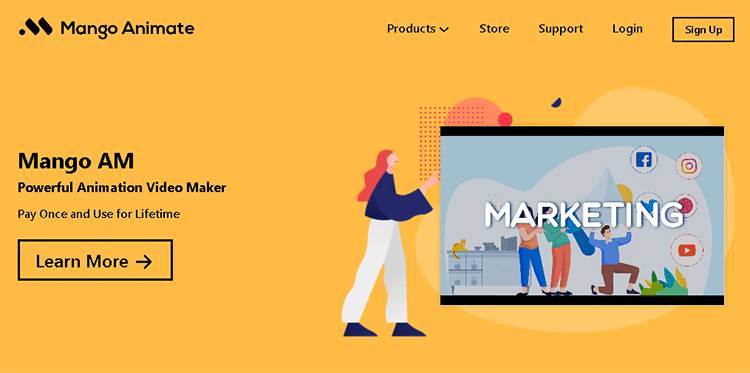 Pros:
User-friendly and intuitive interface
Large library of free media resources
Powerful built-in image editor and audio editor
Lively characters with realistic actions
Powerful voiceover
Easy to grasp
No skills required
Summary
Above is the list of animation software for you. All these animation software are designed for PC, and can help to create fantastic animation videos. They are a perfect addition to your website, social media posts as well as advertising.
Grasp the main trend and join millions of animation artists to create your stunning animation videos. Choose one best animation software after reading this guide.