Are you looking to take your YouTube channel to the next level? One of the most effective ways to make a lasting impression on your viewers is by having a captivating video intro. A well-crafted intro sets the tone for the rest of your content, helps build brand recognition, and keeps your audience engaged right from the start. While creating a professional video intro might seem like a daunting task, there are several easy-to-use intro makers available online. In this article, we will explore these tools that will help you craft an eye-catching intro for your channel. Read and pick one as your go-to YouTube video intro maker.
Start Creating Amazing Animation Videos & GIFs Easily
7 Best YouTube Video Intro Makers to Back You Up
Whether you prefer minimalist and elegant intros or vibrant and dynamic ones, Adobe Express has the tools to bring your vision to life. By utilizing this intro maker, you can grab your viewers' attention from the very beginning and establish a strong brand identity for your YouTube channel. The Adobe Express YouTube video intro maker offers a wide range of customizable templates, typography options, and special effects, enabling you to design intros that align perfectly with your channel's brand and style. It provides seamless integration with other Adobe Creative Cloud applications, allowing you to access a plethora of additional design tools and resources to enhance your intros further.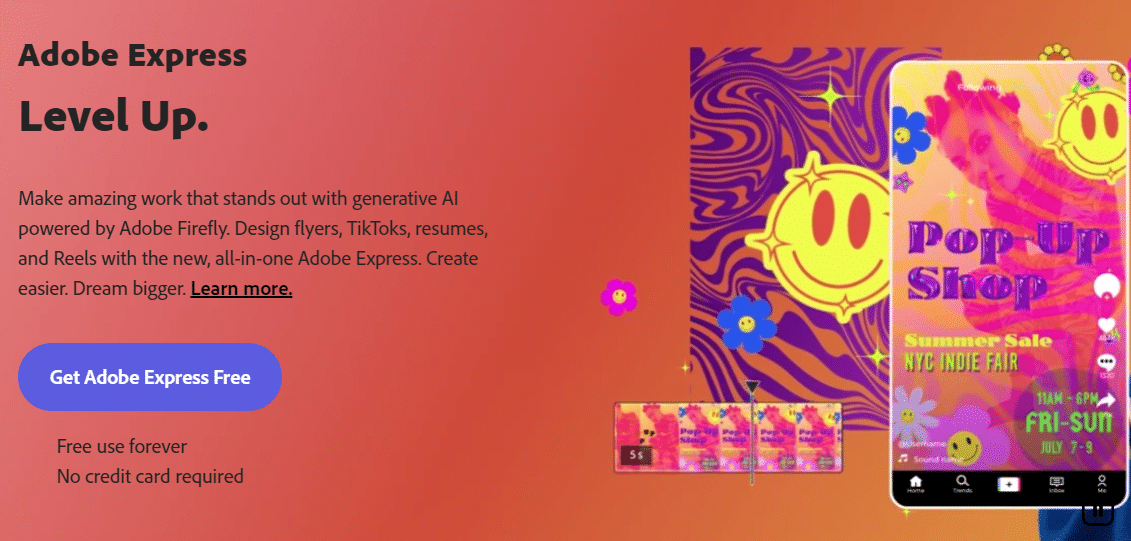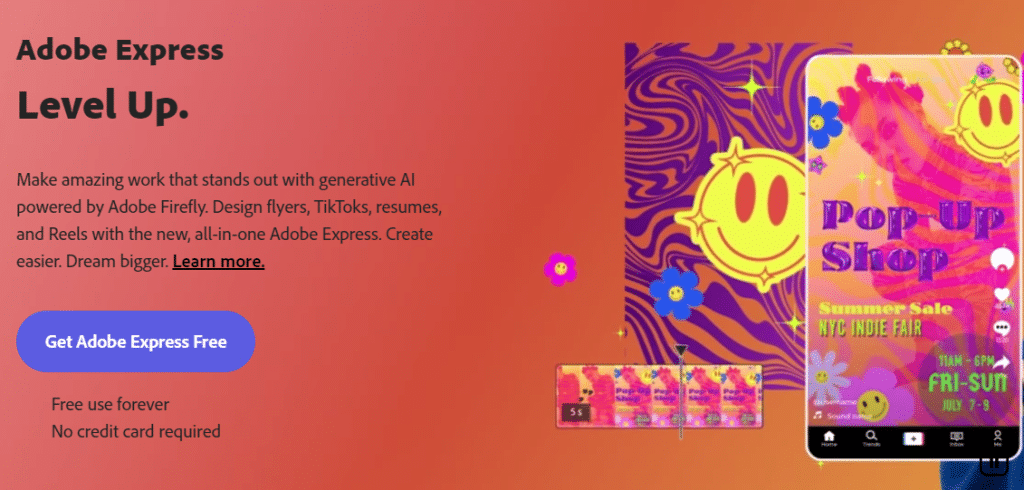 Mango Animation Maker is a powerful YouTube video intro maker for creating captivating video intros. It offers a wide range of features that allow you to design intros that are visually stunning and engaging.
Let's dive into some of its key features:
Customizable templates: Mango Animation Maker provides a vast collection of professionally designed templates for video intros. These templates cover various themes and styles, giving you a starting point to create intros that match your channel's branding.
Character animations: You can choose from a wide range of characters and customize their appearance and movements. Adding animated characters to your intros can make them more dynamic and appealing to your viewers.
Voiceover and audio integration: Mango Animation Maker has a Text-to-speech feature that allows you to automatically generate voiceovers for your intros. You can also import your own audio files or explore the built-in audio library to find suitable soundtracks.
Clipchamp is an exceptional video intro video maker that is specifically designed to help YouTube creators craft captivating intros for their channels. It offers a range of features and tools that make the intro creation process seamless and hassle-free. With Clipchamp, you can elevate the overall quality of your YouTube channel and leave a lasting impression on your viewers. Its user-friendly interface makes intro creation accessible to all skill levels. With its drag-and-drop functionality, you can easily add and arrange elements, such as text, images, and transitions, to create intros that reflect your unique style and message. You can also customize colors, fonts, and sizes to further enhance the design.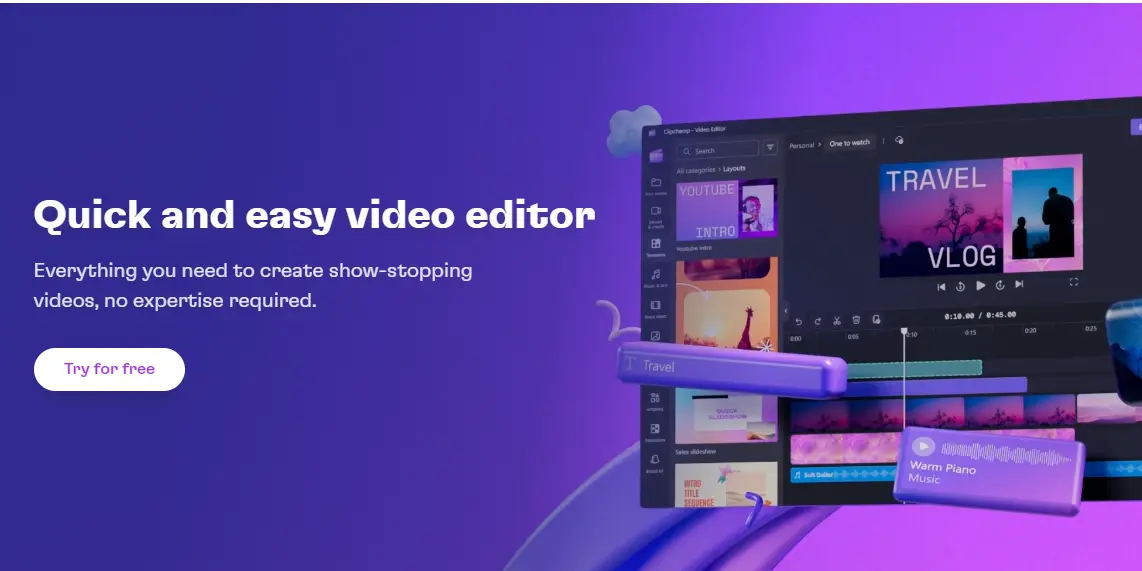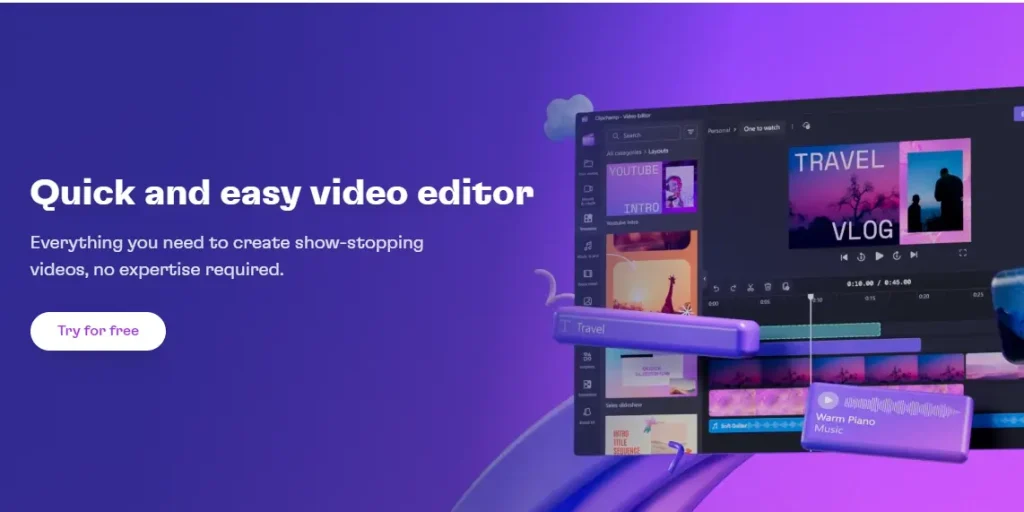 PhotoADKing is a versatile and user-friendly online platform designed for creating stunning Youtube video intros. Whether you're a content creator, vlogger, or business owner, the PhotoADKing YouTube intro video maker offers a range of tools and features to help you craft professional and captivating video intros. With PhotoADKing, you don't need any prior design experience to create impressive intros for your Youtube channel. The platform provides a vast library of templates for images and videos for users to create various digital content. You can pick a video intro template and personalize it with your own text, images, and logo, and even choose from a wide range of royalty-free music to add a dynamic touch to your intros.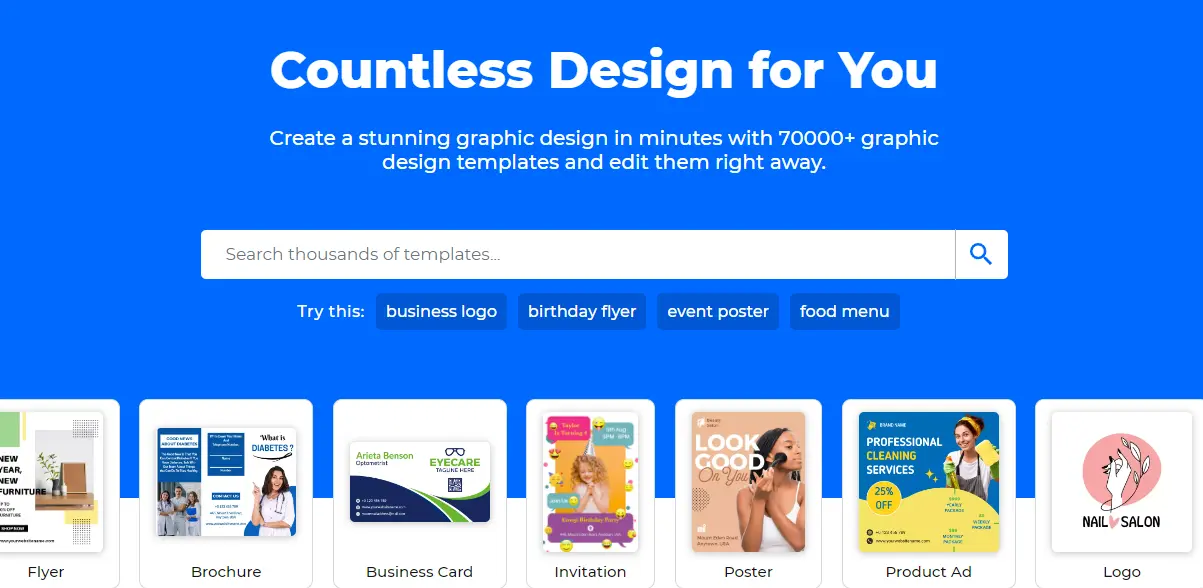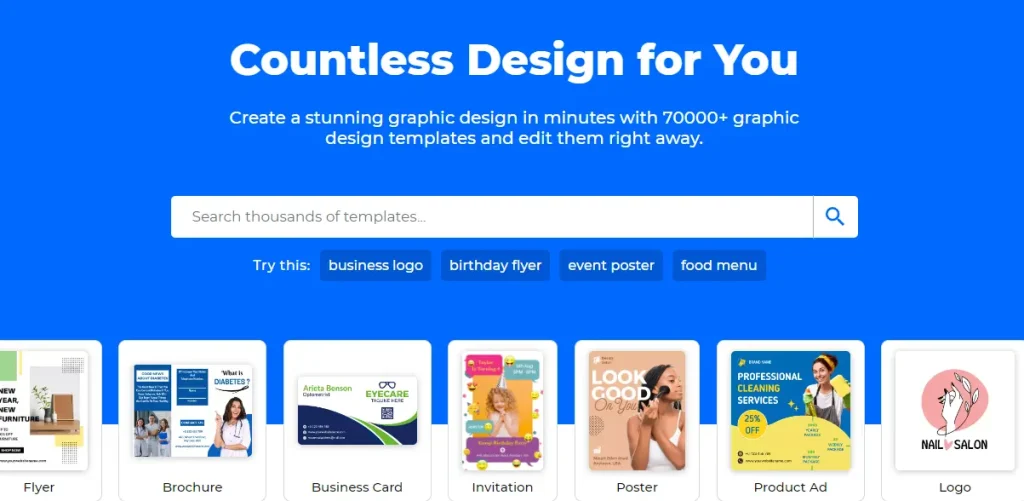 The InVideo YouTube video intro maker makes video creation simple. Start by choosing YouTube intro templates from its extensive collections. These templates feature captivating animations, stylish text overlays, and visually appealing graphics. You can easily customize these templates by adding creative features, music, clips, images, stickers, and more from its stock library. After giving the final touches to your YouTube intro, export your video and share it directly on YouTube. Its versatility, user-friendliness, and extensive template library make it a great choice as a YouTube intro video maker.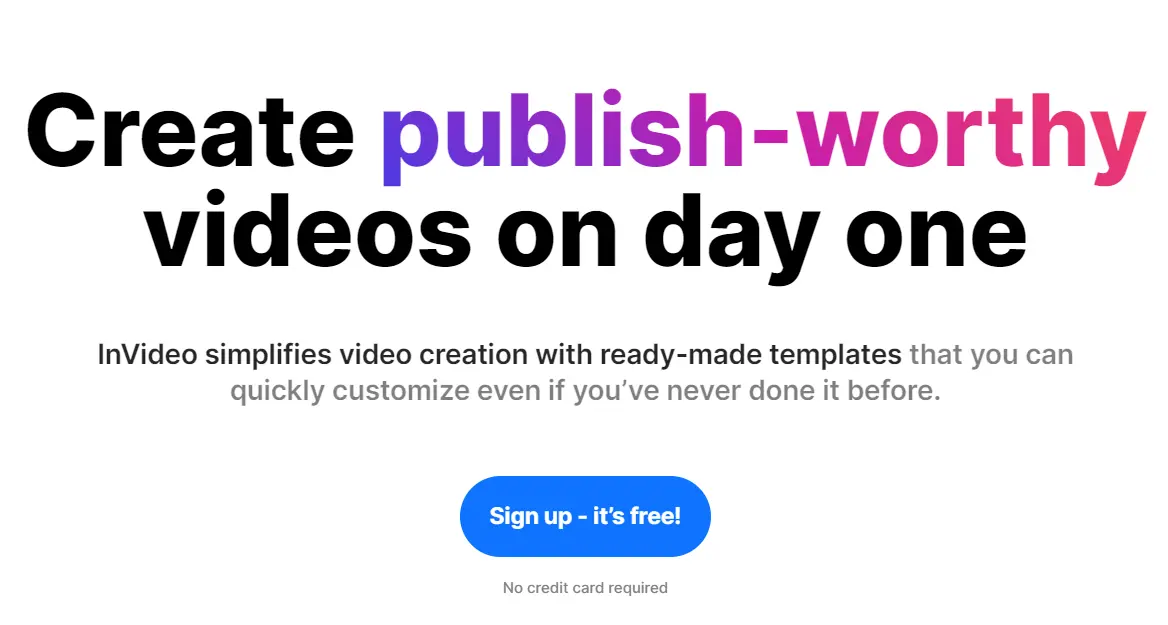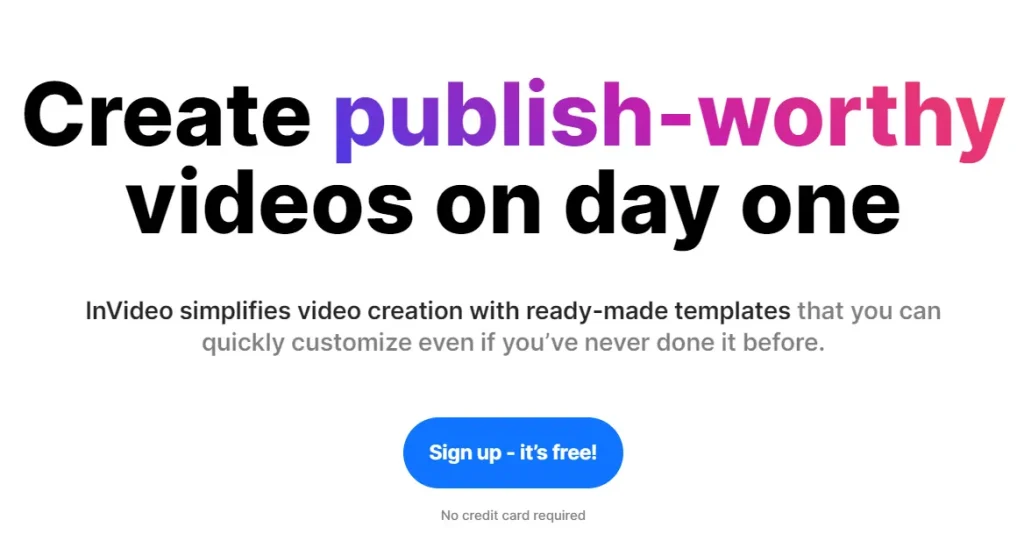 Kapwing is an online YouTube video intro maker that provides a clean and intuitive interface, allowing users to easily start creating video intros. You can customize your video intro by adding your logo, text, images and even music. Easily adjust timing, fonts, colors and effects with a variety of editing tools to enhance your presentation. Trim clips, add transitions, and apply filters in just a few clicks to make your videos stand out. Whether you're a beginner or an experienced content creator, the Kapwing YouTube intro video maker is an excellent choice for crafting attention-grabbing intros.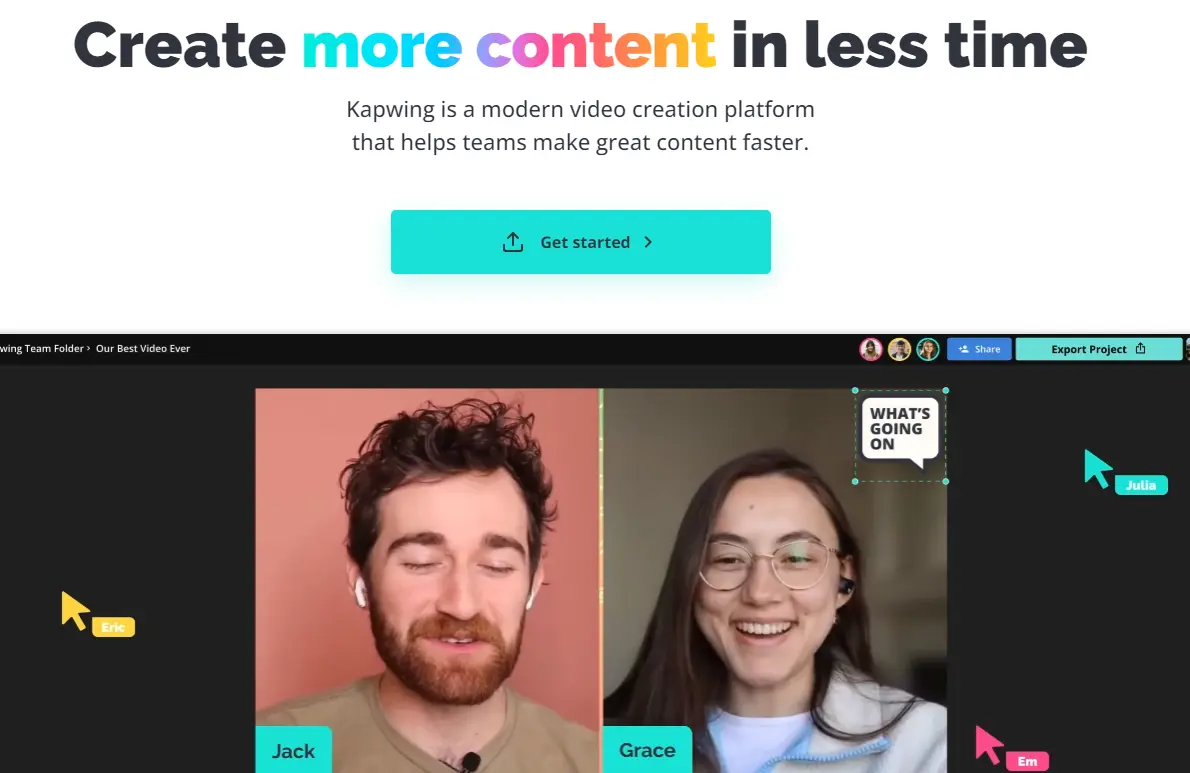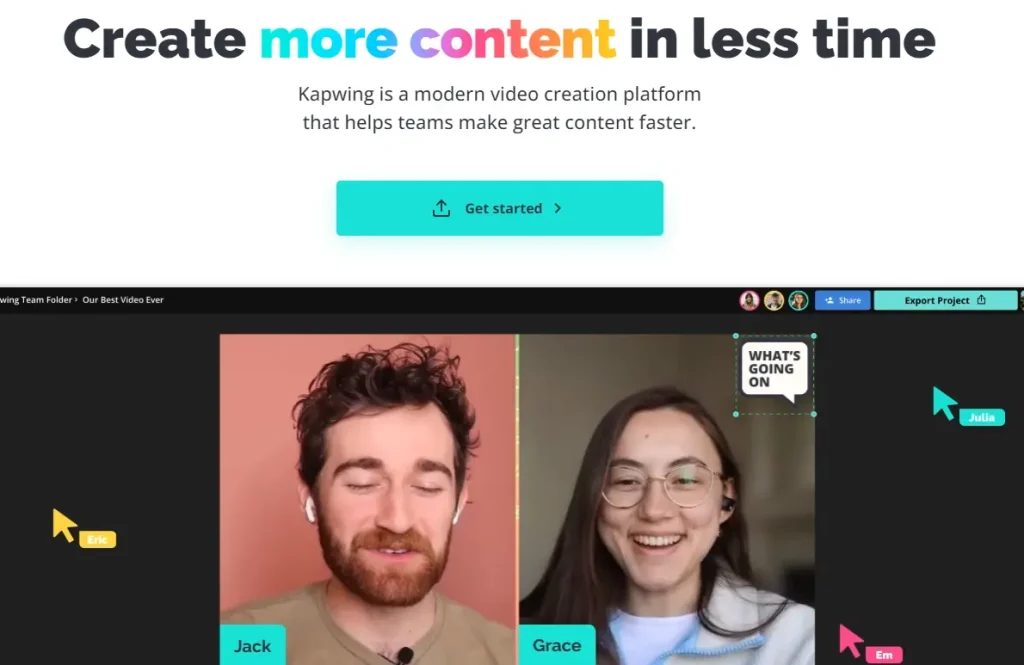 With its intuitive interface and extensive features, the VEED YouTube intro video maker empowers creators of all skill levels to bring their intro ideas to life. It provides an extensive collection of high-quality media assets, including stock videos, graphics, and animations. Enhance your intro with these resources to make a lasting impact on your viewers. Coming with an array of editing tools, VEED makes the video creation process fast and effortless. Trim your clips, adjust timing and transitions, add music or voiceovers, and experiment with various visual effects – all with just a few clicks. It ensures efficient rendering, allowing you to preview and download your intros swiftly. You can easily share it directly to your YouTube channel or download it for use in other editing software.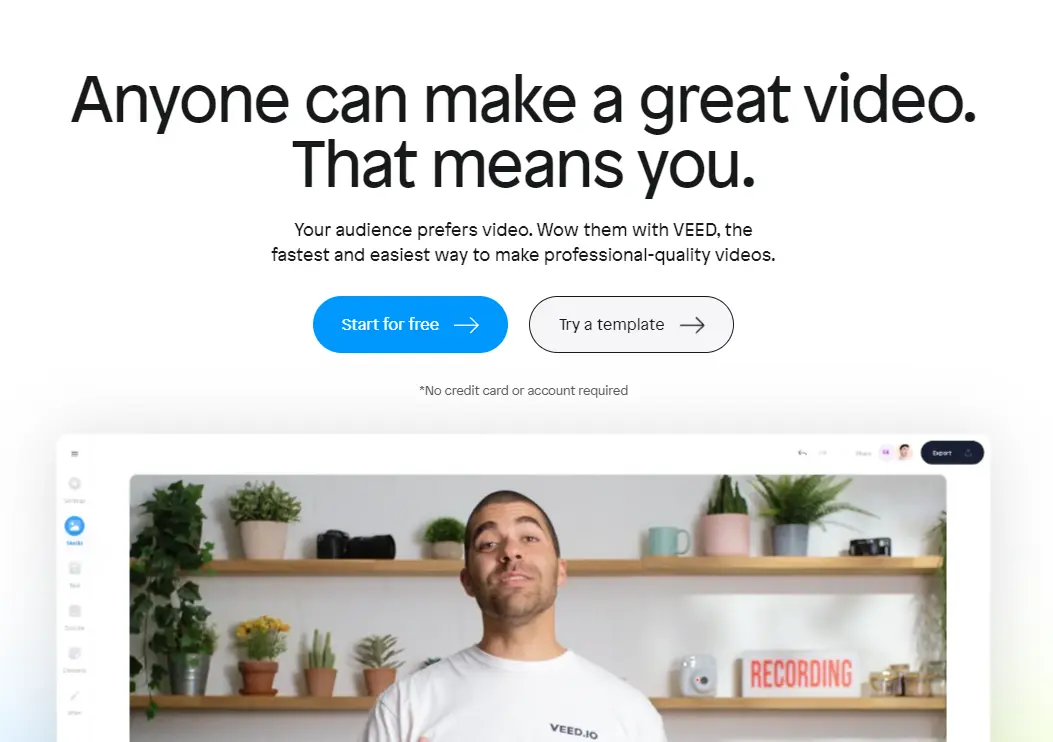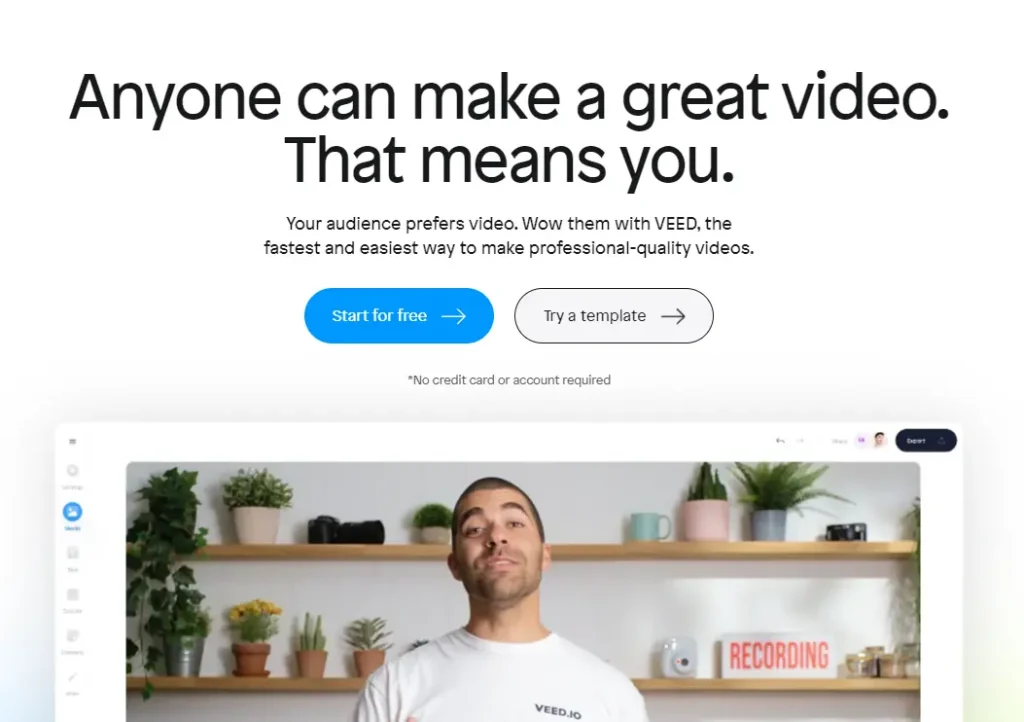 Summary
Whether you're a beginner or a seasoned creator, these YouTube video intro makers provide the flexibility and creative freedom you need to leave a lasting impact on your audience. So explore these intro makers and experiment with different styles to make your YouTube channel stand out.
Start Creating Amazing Animation Videos & GIFs Easily