In today's business marketing, using animation to broadcast brand or products has become a main trend. Whiteboard illustration video has become the focus of all. With the hand drawing process, presenter can capture the audience's attention firmly, keeping it until the end. As long as your presentation comes into notice, you are closer to success.
But quality still matters. A poor done whiteboard video will backfire on you and lead to bad audience reaction. Other than this, you won't get the result that you want.
To avoid this, if you are a beginner, read through this article and get to know some useful tips before you start your video creation.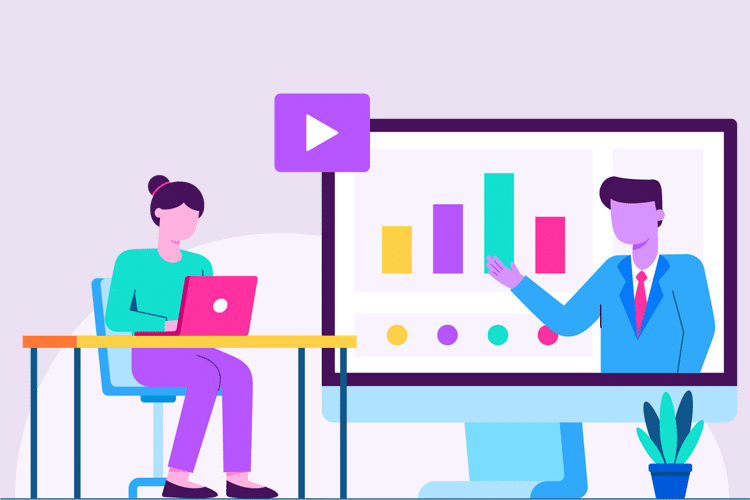 Tip1. Do not start without a script.
No matter what kind of video you are to create, you must create with a script. So before you start making a video, you are supposed to write your script. The script is the backbone of any video, and it will make the followed steps much easier. When you are writing a script, try to make it educational, and do not just focus on showing your idea. That would be better.
Tip2. Seek the best whiteboard animation software
Good quality whiteboard animation requires a certain amount of skills. Besides, suitable software cannot be ignored. Mango Animate Whiteboard Animation Maker is a nice choice. It features a massive library of free resources to meet your needs.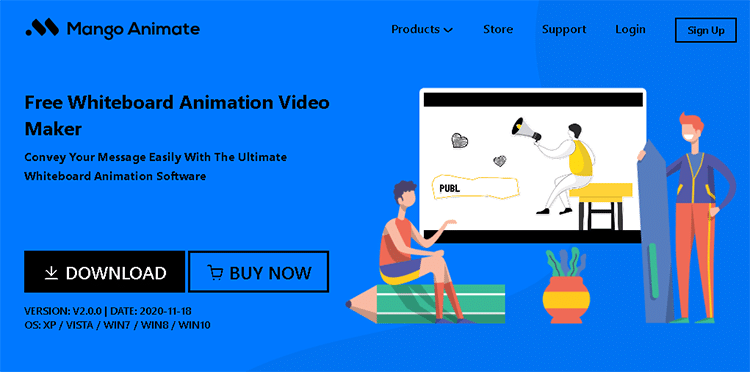 Tip3. Three classic elements
1. The drawing hand
One of the three hallmarks of a whiteboard video is the drawing hand.
Logically speaking, whiteboard videos is the process that an artist drawing on a whiteboard in front of a camera. But now, whiteboard videos have become digital enough, but the essence is still the same, that is the drawing process. So, the drawing hand is essential. It can be the active part of your presentation, helping to turn the atmosphere up.
2. The whiteboard
The white background is essential, helping to get your message across much easier. Of course, you can change the color of it and make your video creative if it is really necessary. But friendly remind, it may make your video counterproductive.
3. Interconnected drawing process
When the drawing is interconnected, the audience's attention would be caught constantly, and make your story fluent and cohesive. The story is creating in front of their eyes with the continuous hand drawing, and the audience will be wondering what would come next.
Tip4. Pay attention to the length
People love watching story videos, especially short videos. On the one hand, short videos can straighten up the message within a short time. On the other hand, short videos can keep audience in a state of focus, and they won't be bored with it. That is, you'd better control your whiteboard videos' length. The ideal duration of a whiteboard video is expected to be within the time range of 60 to 90 seconds, and you can get your message through short and sweet.
Tip5. Realize the power of storytelling
A good story comes with a good script. Try to convey your message in a form of story. People love stories. They've got the magic to have people's attention. About how to achieve a good story, you need to have a clear mind about who is your potential audience, and what is their needs. That's the important thing for you when writing a script for a whiteboard video.
Tip6. Read your script out loud
Since you have already done with your narrative script, you are supposed to read it out. Whiteboard videos cannot exist without voiceover. After your rehearsal, read your script out loud and record your voice. Or you can convert your script into speech. With the voiceover, audience can get your point with ease. The combination of hand drawing and voiceover is no doubt a powerful weapon to hit audience's heart.
Let's wrap it up
Overall, all these 6 tips are great assistances in your whiteboard video creating. With them, your videos must always be the best quality and shine from others.
So that's it. Are you ready to have the best whiteboard illustration video? Get your presentation out and start doodling!