If you are struggling with how to convey your message to your audience in an exciting and eye-catching way, an animated slideshow maker will be your perfect partner. Animated slide presentations are very vivid to bring the audience a unique experience with interactive elements and animated effects. In this blog, we will introduce you to the top 8 animated slideshow makers that will help you create professional and stunning animated slideshows. And captivate your audience and leave them with long-lasting impressions.
Mango Presentation Maker (Mango PM) is an interactive animated slideshow maker recently released by Mango Animate. It helps you create eye-catching animated slide presentations easily and quickly with its powerful and high-quality features. With Mango PM, you can add some multimedia elements from the material library to embellish your slide presentation. Don't have any animation experience? It doesn't matter. Mango PM offers various professionally designed templates for inexperienced users to create stunning presentations.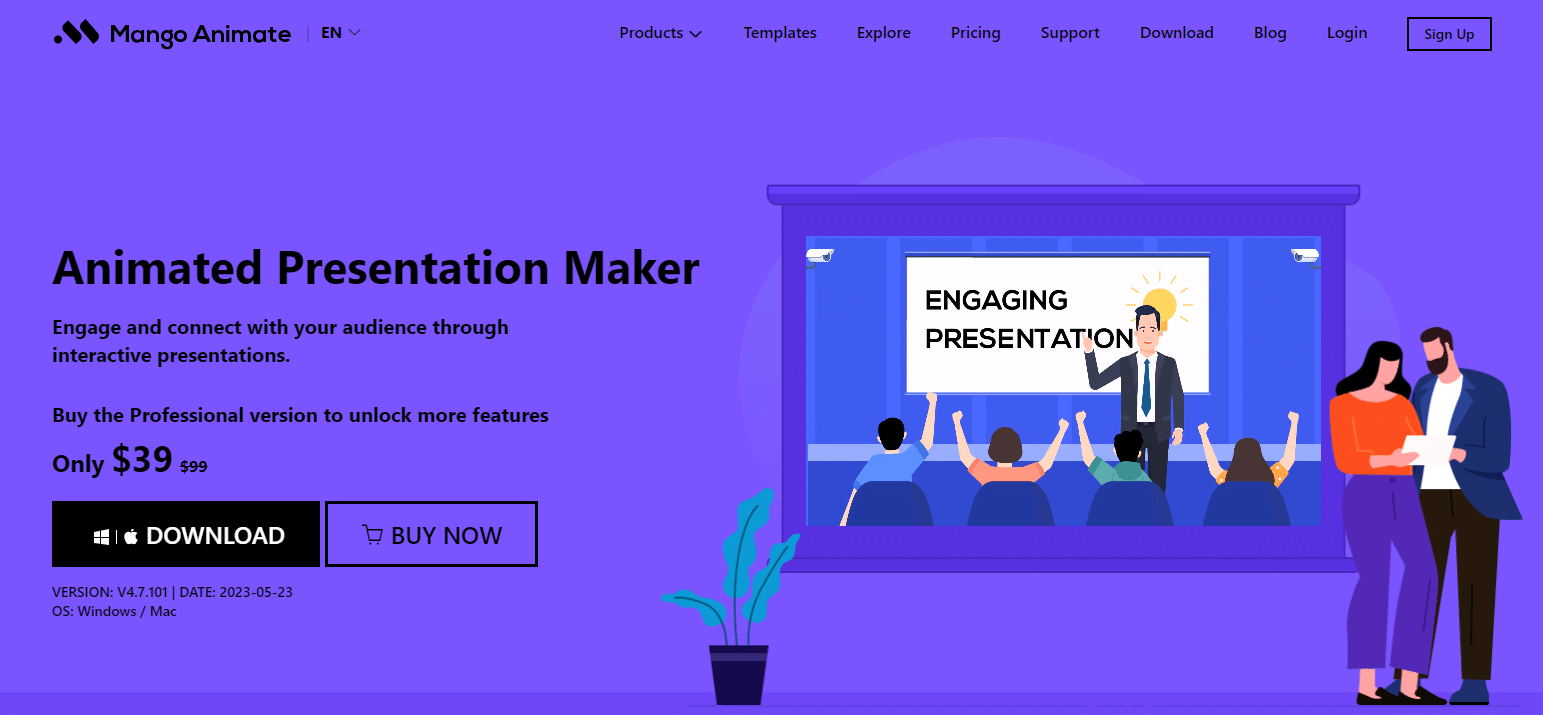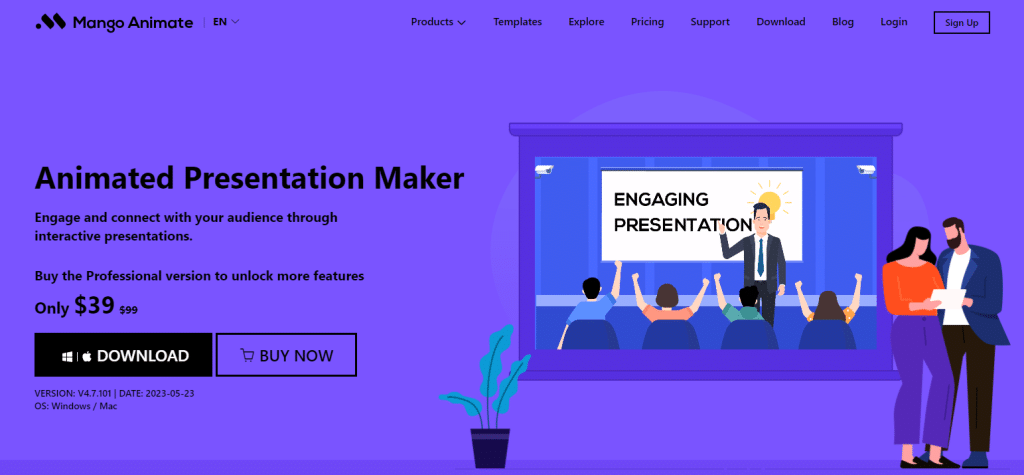 Some of the main features of Mango PM are the following:
Animated 3D Backgrounds: Mango PM provides a stylish and cool 3D background to help you get started quickly, making the whole slideshow more spacious. The play path and animation effects that have been set save you the time of layout.
"Infinite" Canvas: Mango's animated slideshow maker provides a super stage to express your infinite ideas and viewpoints. You can zoom in and out of the canvas infinitely, and add new frames anywhere. Endless imagination and infinite canvas will allow your audience to have a deeper understanding of your slide presentation content.
Animation Effects: Mango PM provides various animation effects to make your slideshow more interesting and vivid. You can set the transition animation, animate roles, text box animation, and more. Of course, the most engaging interaction effects are within the realm of choice.
Make Your Own Animated Presentations
Movavi's animated slideshow maker provides an easy solution to enable you to create a professional-looking animated slideshow presentation. You can create a beautiful and vivid slideshow from pictures and enhance your presentation content by adding some multimedia elements, such as music and stickers. The animated slideshow software program allows you to store your slideshows in popular video formats and upload them directly to YouTube, Vimeo, or even Google Drive for a global audience to enjoy your unique animated slideshow. Movavi Slideshow Maker has an intuitive interface and rich editing functions, such as you can make your slideshow more personal by adding voice over.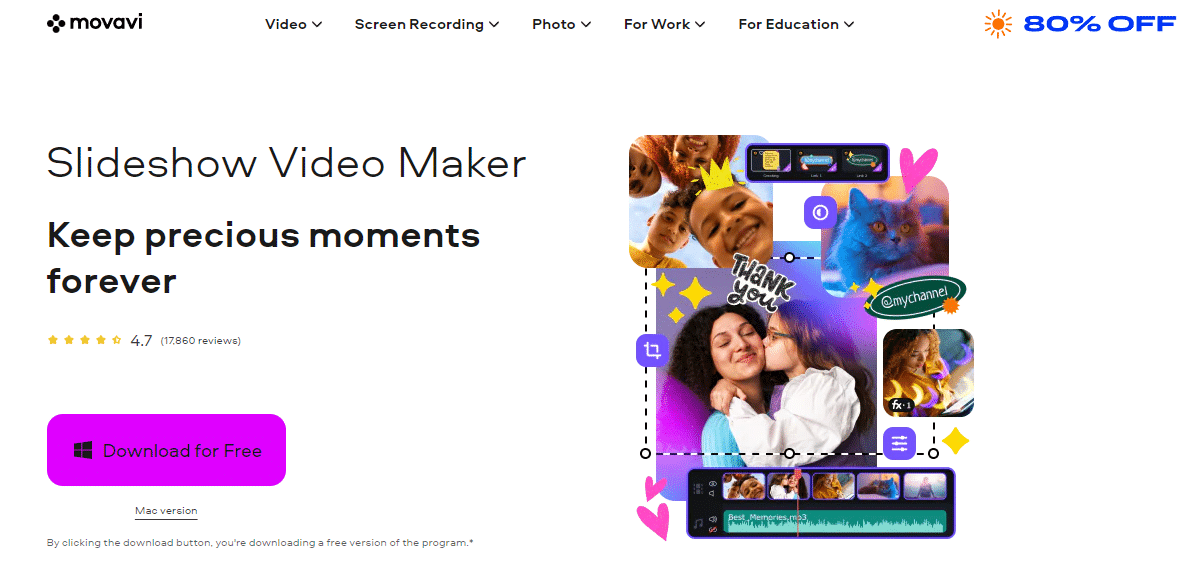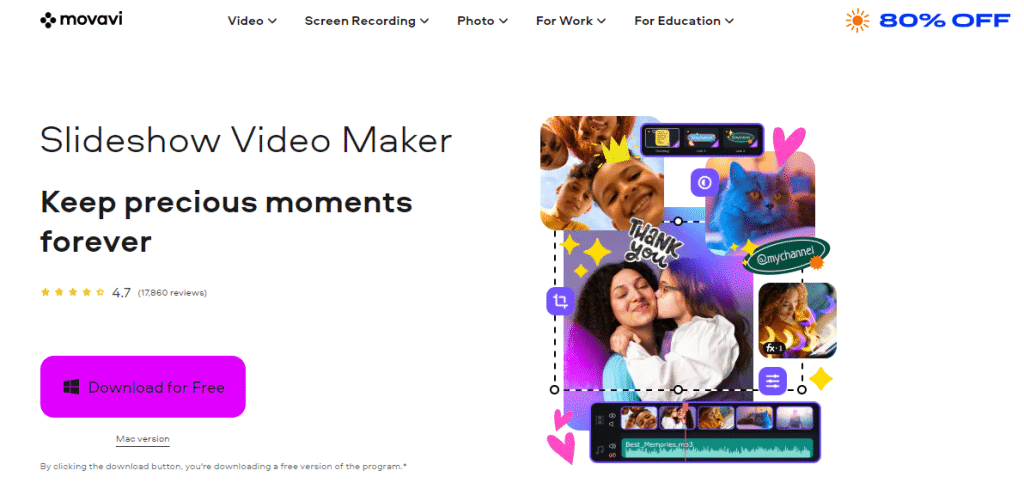 Biteable is an animated slideshow creator that helps you create online slideshows for various purposes, such as branding and portfolio slideshows. You can start your design quickly with Biteable, because its professional animation design team has uploaded hundreds of ready-to-edit slideshow templates. With Biteable, you can mix and match your own presentation content with a wide variety of animated characters and effects to make your slideshows as engaging as possible. The animated slideshow maker also gives you a lot of freedom to create. For example, you can upload your own images and videos to personalize your presentation and add text annotations to it.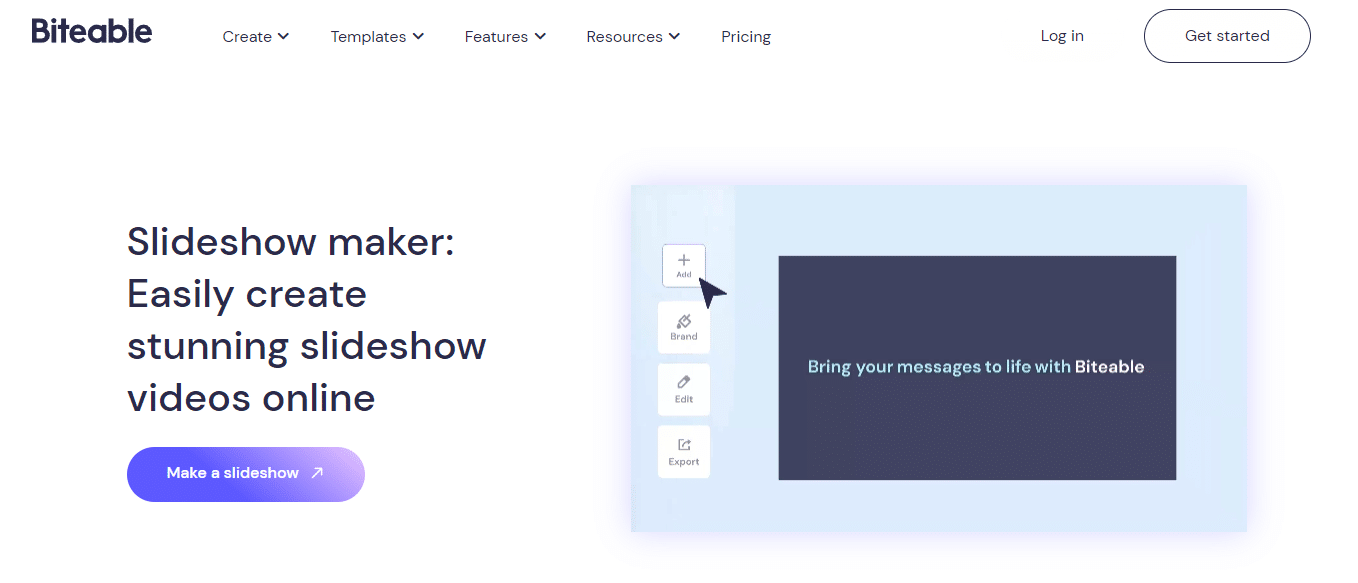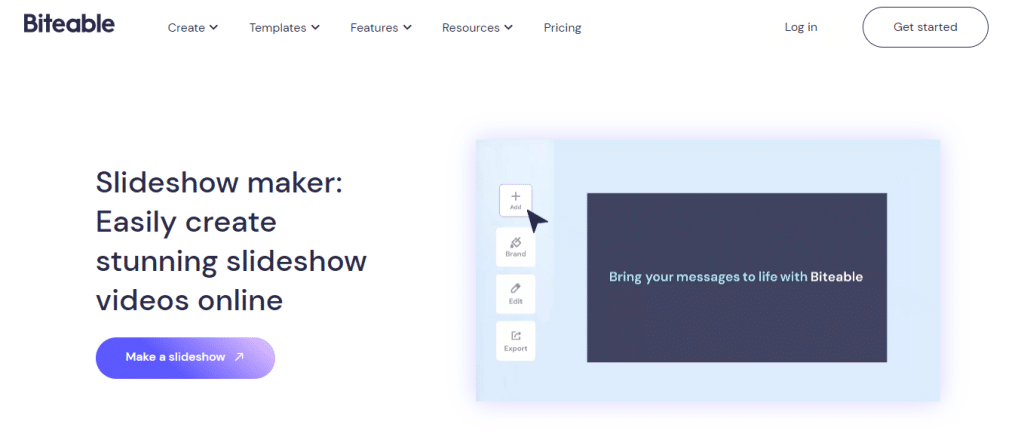 If you want to perfectly present your brand elements to your customers in your online slideshow, you can take a look at Powtoon's animated slideshow maker. In order to help you achieve brand recognition and maximize your brand promotion, Powtoon allows you to customize your own slideshow by adding brand logos, fonts and colors. Moreover, you can also create an animated character that can represent the image of your employees by personalizing hair, skin color, facial expressions, movements, clothing and so on. These are great ways to support you strengthen your connection with your employees as well as your customers.


Canva is an animated slideshow creator that allows you to quickly create beautiful slideshows without design skills. It provides a lot of template styles and layouts, covering various occasions in your life, such as birthdays and graduation ceremonies. Canva's library of design elements also includes dozens of free music tracks to spruce up your slideshow and immerse your audience. If you are satisfied with your slideshow, you are able to directly share the link with others to go through the slideshow online. Canva supports you to download your slideshow in various formats, including animated gifs, MP4, PDF or PPT.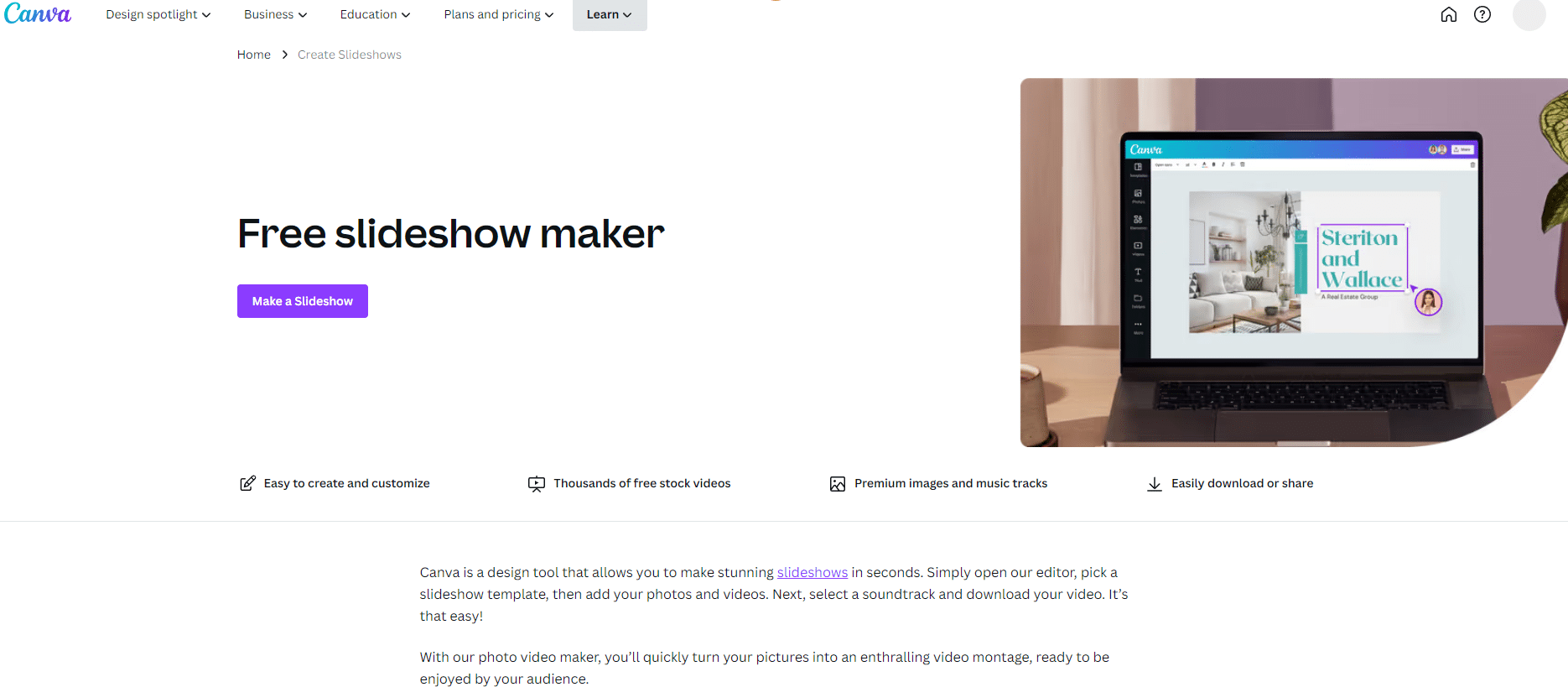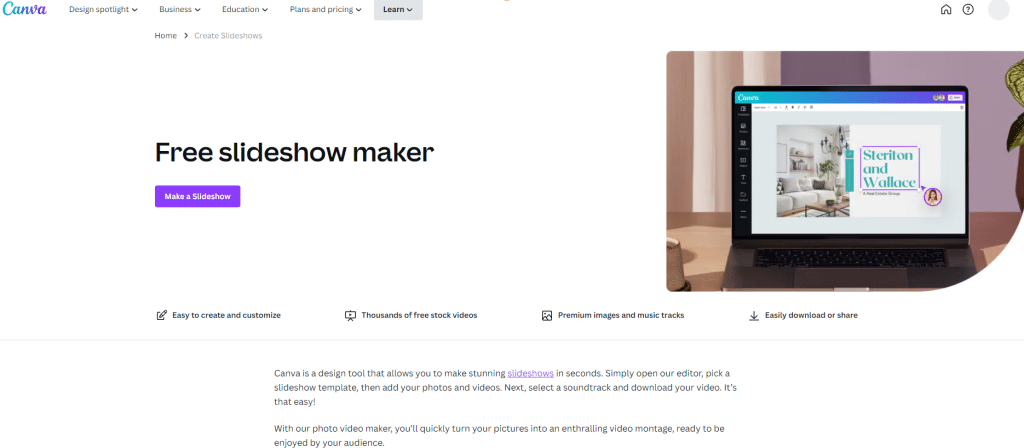 Animoto's animated slideshow maker allows you to create a stunning slide presentation with music, which is easy to use. It is famous for its simple operation interface, and you can use the animated slideshow creator to make many attractive slideshows by adding text, images and music and customizing the aspect ratio to tell your story. In addition, you can insert many funny emojis to spice up your slideshows, and even add subtitles and movies to your slideshows to add a sense of fashion to your slideshows. You will also get creative inspiration from the templates uploaded earlier.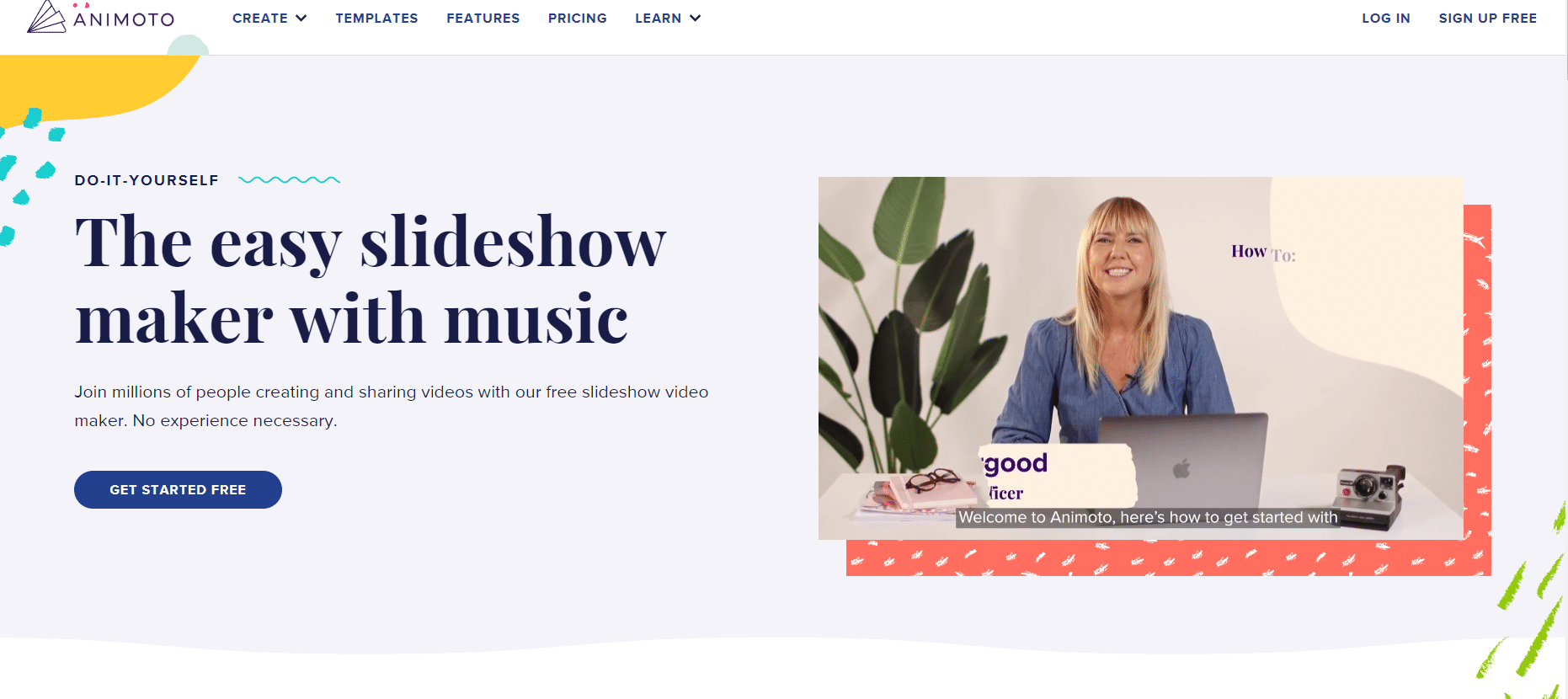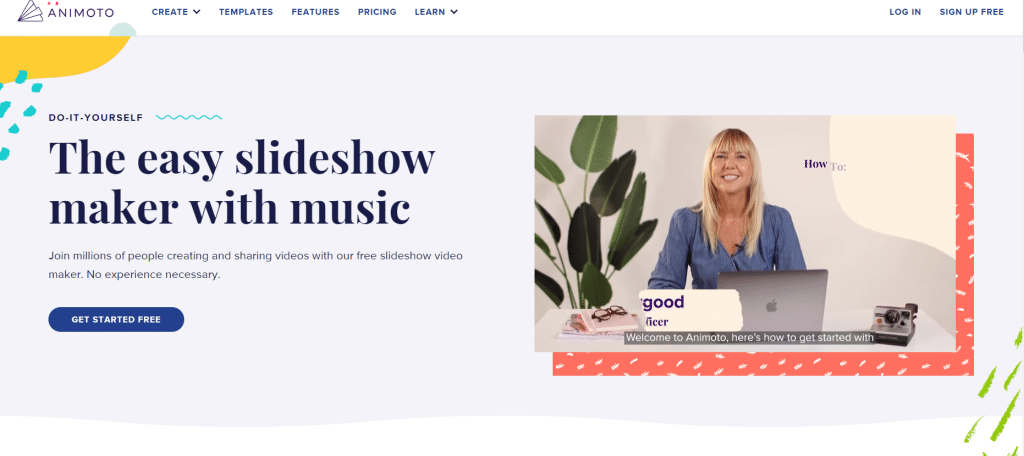 InVideo is a free online video slideshow maker. You can use InVideo's slideshow maker to create unique slideshow videos and presentations. You only need to upload your photos and InVideo will convert them into a slideshow with music. And you can replace the template music and choose your favorite background music from InVdeo's self-built music library. InVideo is very user-friendly, and if you want to add some footage, you can drag and drop it directly into your slideshow. Whether you have editing experience or not, you can create a professional-looking slide presentation with InVideo.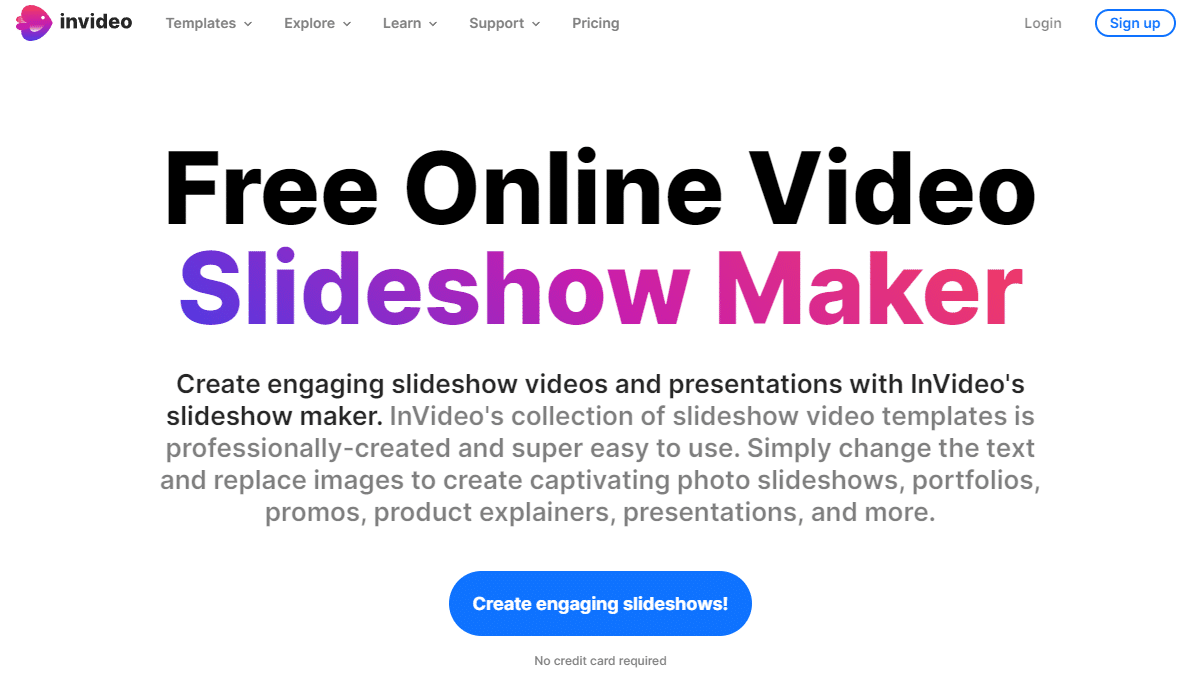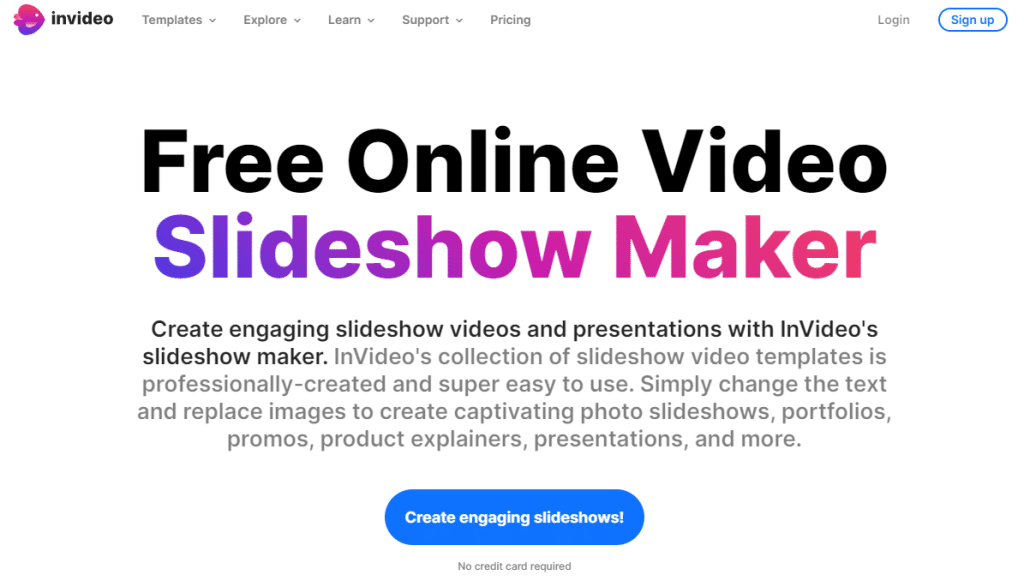 Focusky is an animated slideshow software program whose biggest feature is to change the boringness of traditional PPT. Adding hand-painted animation effects to objects makes your animated slide presentation more interesting and attracts the audience's interest and attention. There is a powerful material library to meet your various needs on Focusky, such as smart art, images, various digital forms and more creative elements.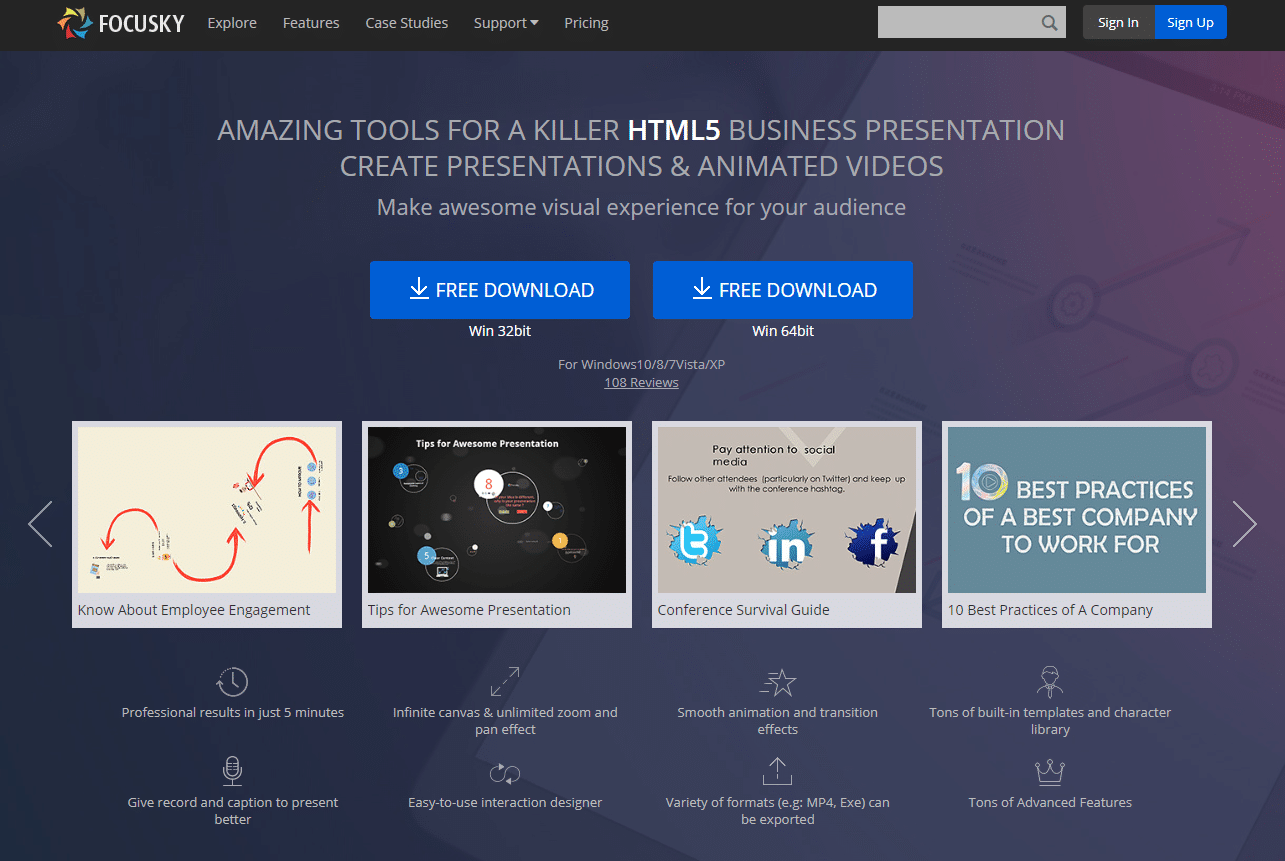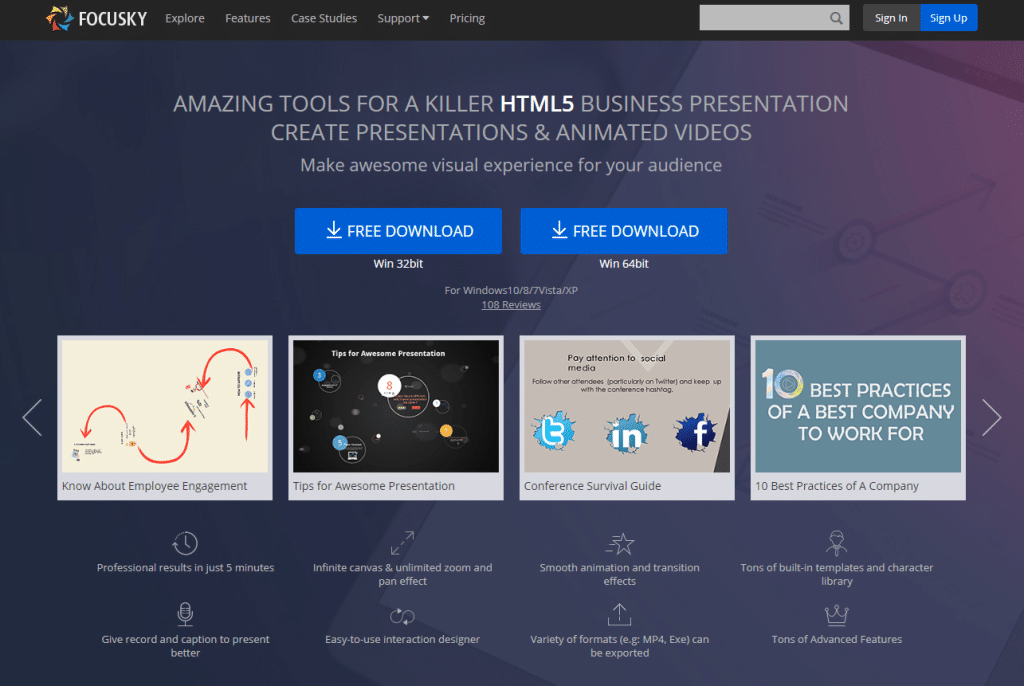 Conclusion
We introduced these animated slideshow makers to help you create interactive animated slide presentations, each with its own pros and cons. If you have no experience in animation and have a limited budget, try starting with Mango PM. It provides a wealth of ready-to-edited templates, allowing you to easily start your design journey, and the price is affordable.
Make Your Own Animated Presentations