It's a well-known fact that whiteboard videos get more engagement and as such are gaining popularity. So, you've heard about whiteboard videos and even watched a few. Now you want to know how to get your hands on one (or some) of them for yourself. You basically have two options. One is to explore your creative side and make a video using one of these top 10 whiteboard cartoon makers; the other is to use a professional whiteboard animation studio to make the video for you. Whiteboard animation studios can be pricey, but don't be tempted to go with one that has cheaper prices just because they have cheaper prices. Take a look at their previous work and make sure the quality they provide matches the standard you have for your brand.
To help you with your decision, we've outlined some of the best whiteboard animation studios below. We also tell you about a great option if you choose to make a video for yourself. Let's jump right in!
The Mango Animate Whiteboard Animation Maker (Mango Animate WM) is one of the best tools for creating do-it-yourself whiteboard animation videos. It's free to download and sign up for an account. You get access to professionally designed templates that you're able to customize to suit your needs. Plus, there are tools that make video creation easy, such as a user-friendly timeline for effortless editing and a simple drag and drop interface. Mango Animate WM is packed with vivid royalty-free media so you're free to redistribute videos you create. There are awesome editing options and creative filters too. Use stunning animation and transition effects to make your videos pop and add voiceovers for an even stronger impact. A wide variety of hands and pens make drawing on the whiteboard a breeze. For even more amazing features, select one of their affordable paid packages and get a lifetime license for one low payment.
The best part is that you don't need any animation skill or experience to create high-quality whiteboard videos. So, go download this fun software and give it a whirl!
DIY Your Own Whiteboard Video With Mango Animate
Download Now
The Best Whiteboard Animation Studios
If you've decided creativity is not your strong suit or you just don't have the time to make a video yourself, choose a whiteboard animation studio from the ones below.
Whiteboard Animation
This whiteboard animation studio offers script editing including consultation with award-winning screenwriters. More intensive script writing services are offered at an additional cost. Additionally, you get totally original animation from 30 in-house artists. They guarantee your project will be done right the first time. The team works with you on every step to ensure your satisfaction. It generally takes around six weeks from project start to finish, but if you're working with a tighter schedule, they can expedite the process for you.

Creamy Animation
Creamy Animation uses an exhaustive process to get you a whiteboard animation video that hooks your audience and achieves your goals. Spanning four to six weeks on average for a completed video, this whiteboard animation company goes from free consultations for understanding the reason for your video and developing a sales strategy for it to delivering a video that you're completely happy with. They handle all the difficult stuff in between too, like writing a professional script (with your input), choosing the right voiceover artist (yes, they provide voiceover talent), developing the storyboard, and animation.

Epipheo
For videos that give your audience epiphanies (those a-ha! moments), Epipheo is your go-to whiteboard animation studio. This whiteboard animation company doesn't just provide whiteboard animation services. They take the time to understand you and your message so that they can help others do the same. Then they work with you through the planning, pre-production, and production stages. And they let you keep all the work done in the planning and pre-production phases so you can keep creating epiphanies beyond the final video.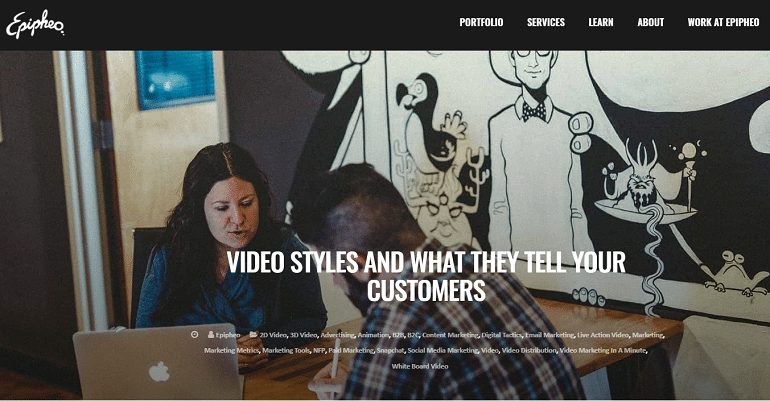 Demo Duck
Go beyond a single whiteboard video on your business's homepage. Let Demo Duck help you create a continuous marketing strategy using whiteboard videos to humanize your brand, promote your product, and inform your customers. There's a fairly small team at this whiteboard animation studio. And when you choose them for whiteboard animation services, the whole team tackles your project so that you get only the best. They're committed to making sure you get the most of every dollar you spend to produce a video.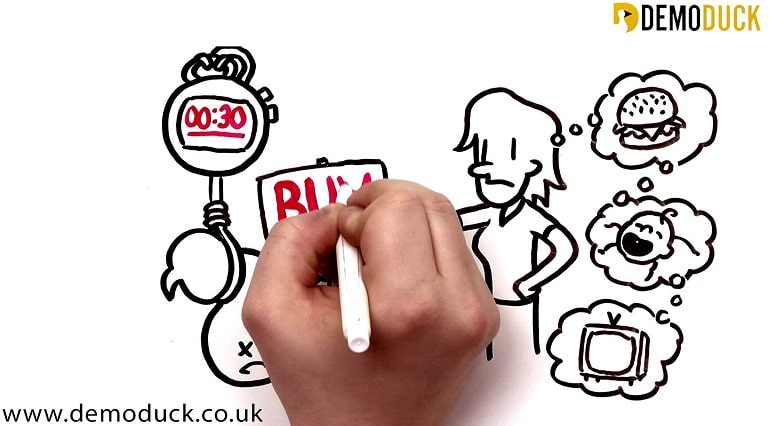 Breadnbeyond
If you're looking for affordable whiteboard animation services with a quick turnaround time, Breadnbeyond is the whiteboard animation studio for you. They guarantee your project will be delivered in 25 days or less, or it will be free. They don't compromise on quality either. Plus, each price package includes all the elements you need for a successful whiteboard animation video – from scripts to voiceover talent to revisions. Get exact pricing before you agree to any spending, and no surprise fees during the process.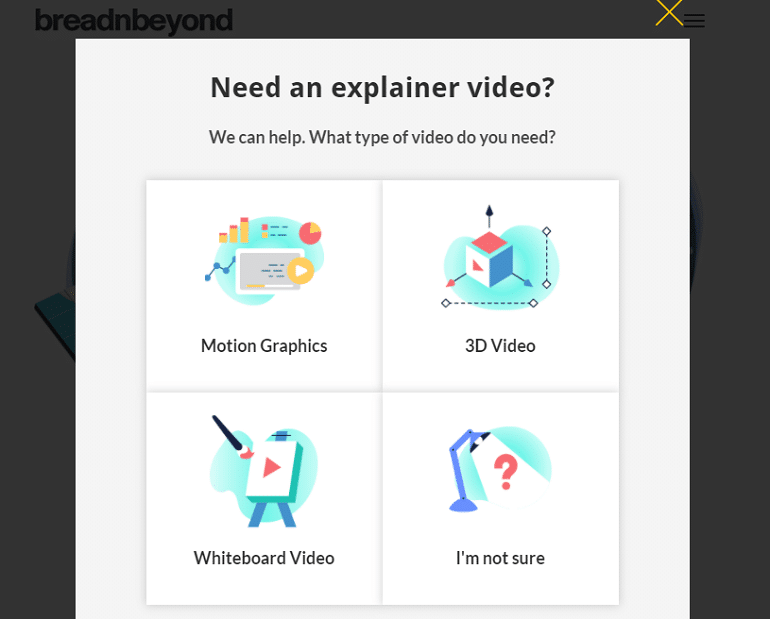 Fire Starter Studios
Fire Starter Studios (FSS) is a revolutionary whiteboard animation studio. Sure, they provide the traditional services offered by regular whiteboard animation studios – concepts, scripts, voiceovers, and animations. But their post-production features are what make them stand out. FSS will work with you to make sure changes to your business are reflected in any videos they created for you. If you'd like to share the video in different languages, they accommodate that too – not just translating the script but editing animations and graphics to match cultural nuances. You can also purchase the source file for your video so that anyone with knowledge of editing can modify it.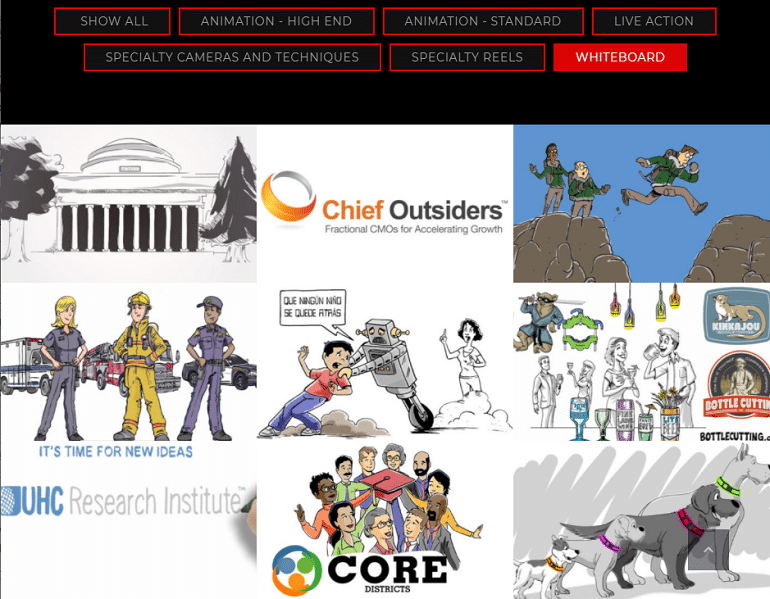 Gisteo
You want videos that get to the gist of your business. Choose a whiteboard animation studio that does just that – Gisteo. They have a team of professionals who listen to your needs and offer guidance accordingly. Their communication is top-notch, before, during, and after your job is done. With this whiteboard animation company, you're guaranteed custom, flexible styles – no templates, and unlimited revisions at each stage of the process, for free. Packages are all-inclusive – as Gisteo says, "from soup to nuts".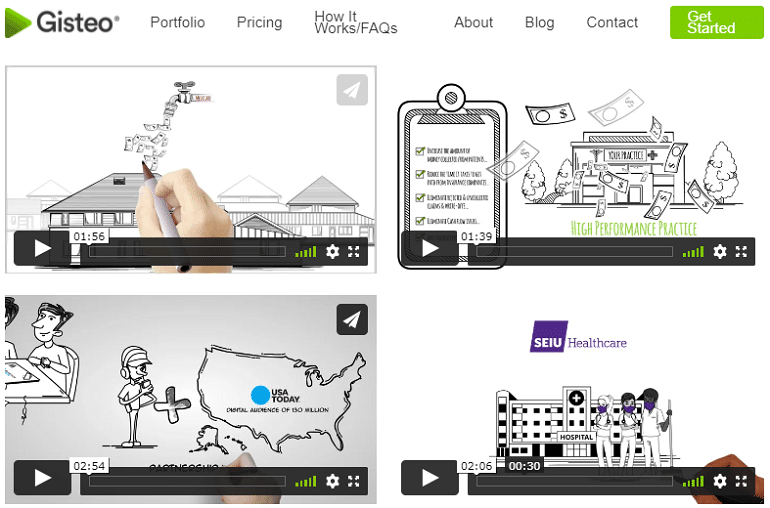 V3 Media
What if the whiteboard animation studio you worked with didn't just create a video for you, but helped you develop a strategy to get views that turn into sales? V3 Media does just that. The experienced team takes you through winning scripts, precise, high-quality execution of your goals, and then they work with your team to generate a distribution plan for the video. Talk about return on investment!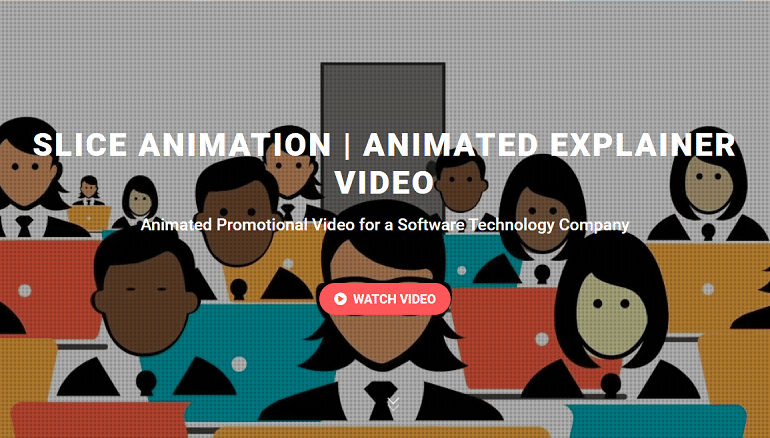 Cognitive
Cognitive's whiteboard animation studio operates a streamlined process beginning with their business team that helps you choose the right video product for your specific needs and continuing with the production team that creates the magic. The process includes all the expected steps in video creation along with feedback every step of the way. Once your final video is agreed on and produced, it's handed over to you in the agreed format. Then it's back to the business team to wrap up the process. They'll send you a short survey about what went right and what, if anything, could have been done better.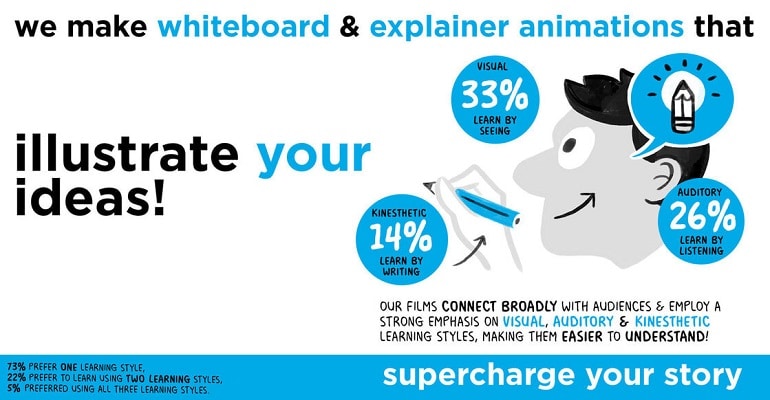 Spiel
This whiteboard animation company firmly believes that not all whiteboard videos are made the same and that the success of your video depends on using the right approach. This goes beyond nice drawings on a white backdrop. They're confident enough in their approach to offer a satisfaction guarantee. And even though their prices were already affordable, they're offering a limited time 25% discount on your first whiteboard animation to help ease the pressure that 2020 put on most businesses.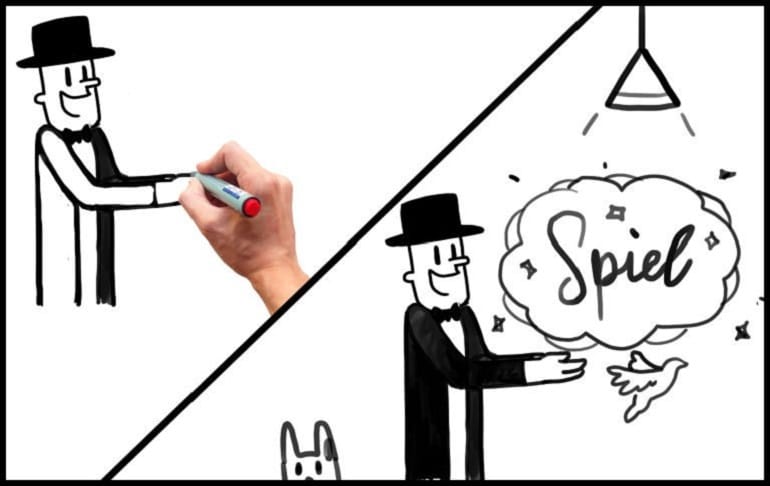 Moon-Man
When you work with this whiteboard animation studio, your viewers will be led smoothly into the details of your message as your story is hand-drawn before their eyes. Moon-man's videos use characters your audience can relate to and a strong narrative structure to create an emotional connection with them. They use the "show, don't tell" approach to create maximum engagement with your videos and ensure success.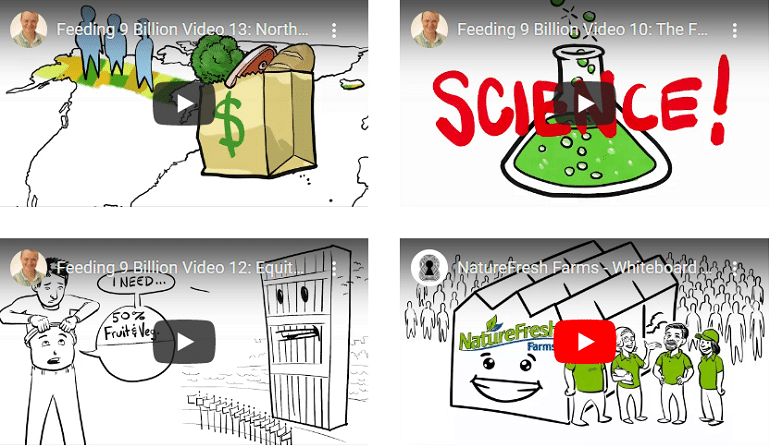 Broadcast2world
Be empowered to create a brand that customers trust when you use Broadcast2world's whiteboard animation services. A whiteboard animation company that started with a team of two, they've since grown into a whiteboard animation studio that serves clients in several different countries. They will help you bring your brand to your audience in a unique way. They bring a distinct approach and the best strategies to every project, creating attention-grabbing whiteboard animation videos for your business.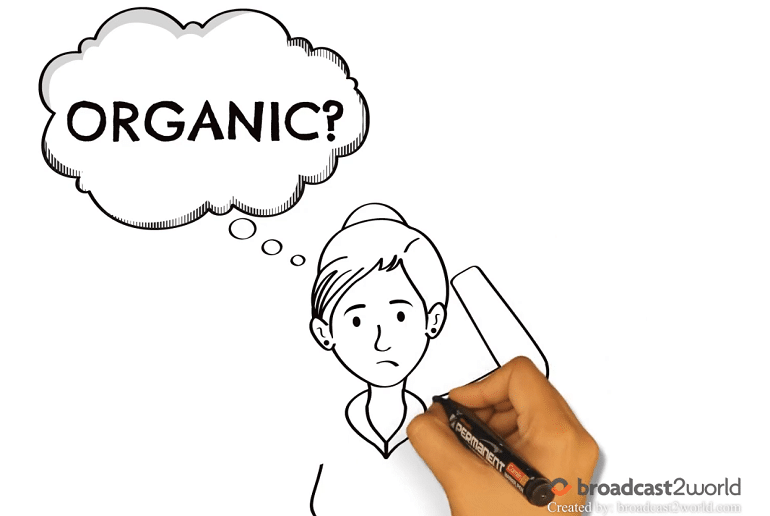 Idearocket
Idearocket whiteboard animation studio takes you through a creative process designed to craft whiteboard videos that are easy to understand. Their illustrators aren't just good at their craft, they have a flair for translating complex ideas to a visual realm. Idearocket does animation differently. Sketches are created digitally on a Cintiq, then a green-screened hand is composited over the drawing. This leads to a more streamlined video creation process.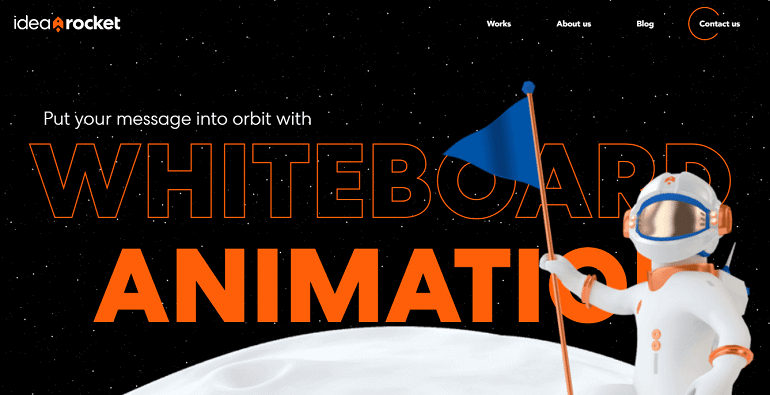 vAnimation Studio
A step-by-step process is what this whiteboard animation company uses to finetune your videos until they're what you desire. From getting a feel of your objectives for the project and creating a script to match to expert voiceovers, custom music, and animations, they work painstakingly to produce perfect results. You get two free reviews for corrections at each stage of the process and they don't move to the next stage until you approve the previous one.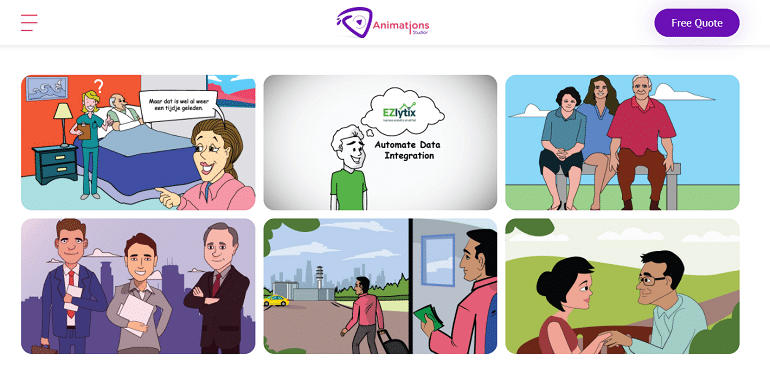 White Animation
Providing whiteboard animation services that make complex ideas simple and engaging, this leading whiteboard animation studio offers custom-made hand-drawn whiteboard videos. Each video is given special attention by a team of 6-8 creative experts who make the creation process painless for you. Their exceptional process has three phases – concept development, illustration, and animation; you're guided through each phase so there are no surprises at the end.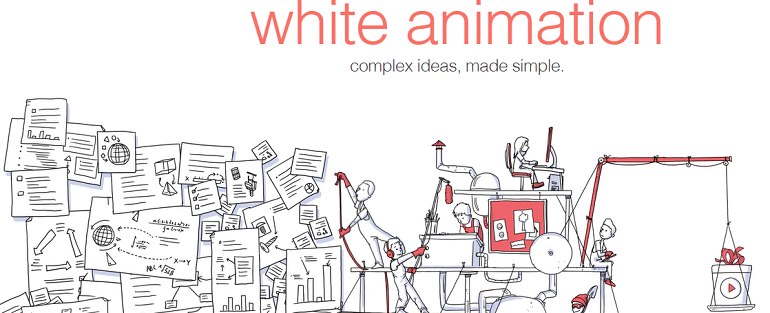 Yum Yum Videos
Yum Yum is more than a whiteboard animation company, they're a partner that works alongside you to create distinctive videos that help you succeed. Once they've got some basic information about your business and brand, they'll draft each segment of your animation video and present it for your stamp of approval. That way, the finished video reflects you just as if you made it yourself. Yum Yum doesn't follow the same formula for every client; they personalize content to meet your brand's specific needs.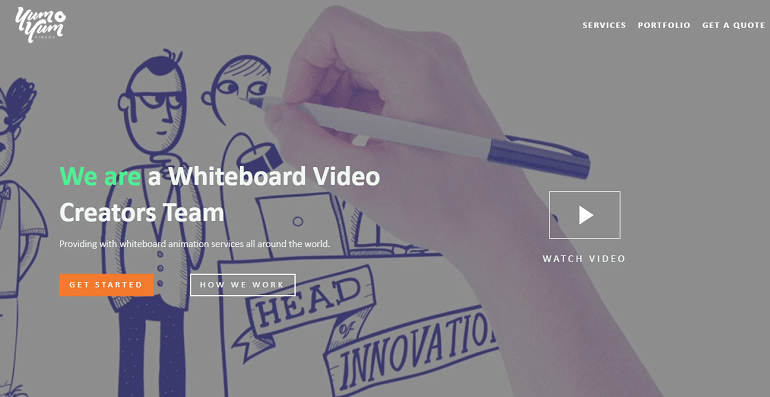 Switch Videos
This whiteboard animation studio stands behind their whiteboard animation services. They offer a 60% engagement guarantee and provide two versions of your video with different calls to action so you can split test. A knowledgeable team is in constant communication with you for the effective management of your projects. With over a decade of experience, they've perfected the process of whiteboard video creation and offer an enjoyable customer service experience for their clients.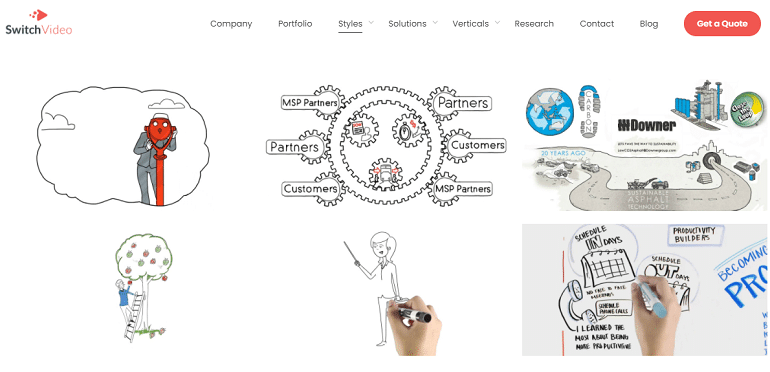 yDraw
You have a message you need to get to your target audience. Let Ydraw create a whiteboard video that tells your story in a way people will want to listen to. One of their great features is their wide range of voiceover talent. If you feel any of them is the right fit, this whiteboard animation company will send your script out to audition for the perfect voice. They also have incredible artists with varying styles and the ability to create any style you'd like if you're not feeling the ones they've got.
Loud Videos
This is a whiteboard animation studio that creates animated videos for businesses using tried and true advertising practices that increase sales. Their whiteboard animation services include scriptwriting; storyboard; creation of illustrations; professional recording of your voiceover; background music; and top-notch animation. The entire process is geared to engaging your audience and getting them to take the desired action.
We've given you quite a bit to digest. Hopefully, we've made it a bit easier for you to choose a whiteboard animation studio. Of course, if you'd prefer, you can consider making whiteboard videos using Mango Animate WM. Either way, you should really consider using a whiteboard animation video to increase your sales.