Do you want to deliver messages and convey ideas most distinctively? Whiteboard video software brings ideas and stories to life. It becomes a lot easier to create unique and interesting content. Needless to say, whiteboard animation videos are effective because visual graphics can instantly boost your business and increase conversions.
Below is the best whiteboard video software list for creating compelling and unique animated videos.
1. Mango Animate Whiteboard Animation Maker
Mango Animate Whiteboard Animation Maker helps you build compelling videos for education, personal projects, and business. The whiteboard video maker has several customizable templates for both novices and professional animators. Leverage hundreds of eye-striking enter effects, exit effects, and transition effects to make the presentation lively.
Make Your Own Whiteboard Video with Mango Animate Whiteboard Animation Maker
Download Now
Mango Animate whiteboard video software gives access to a huge library of customized SVG images, shapes, icons, and characters. With these resources, creating an impressive whiteboard video becomes a seamless process. Use captivating sound effects and smooth background music to make your video sound outstanding. Keep the audience hooked and glued by applying lively 2D characters. There are over 20 different characters to keep the audience engaged.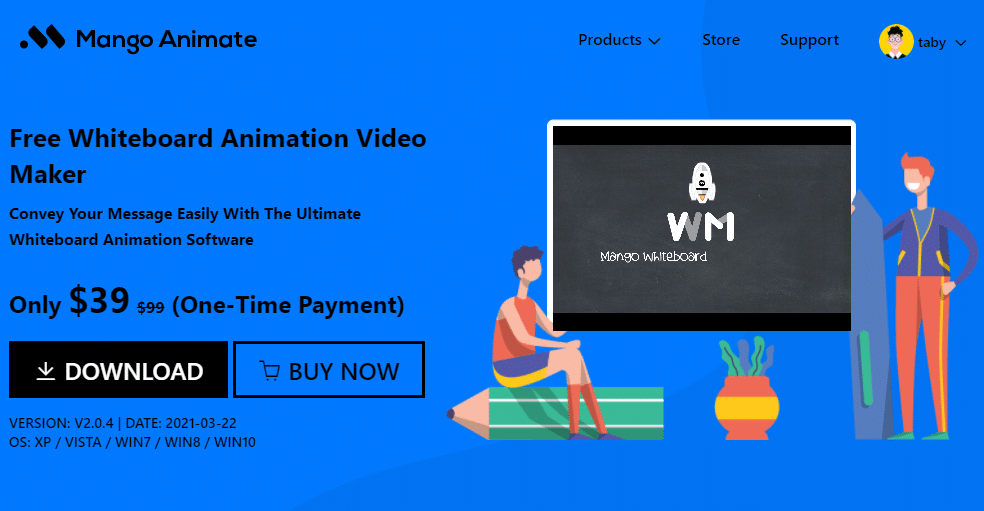 2. VideoScribe
VideoScribe is an easy and inexpensive whiteboard video software used in creating great videos in no time. Make a selection of preferred images, type text, and then add voiceover or music. This doodle video maker is exceptional in its ability to support several functions without sacrificing the user interface. The software provides a comprehensive library of images to work with.
After editing the video to perfection, the doodle video software has several options for sharing and exporting. If you're using the paid software, you'll manage to export in many formats. On the other hand, the free trial only gives access to Facebook, PowerPoint, and YouTube.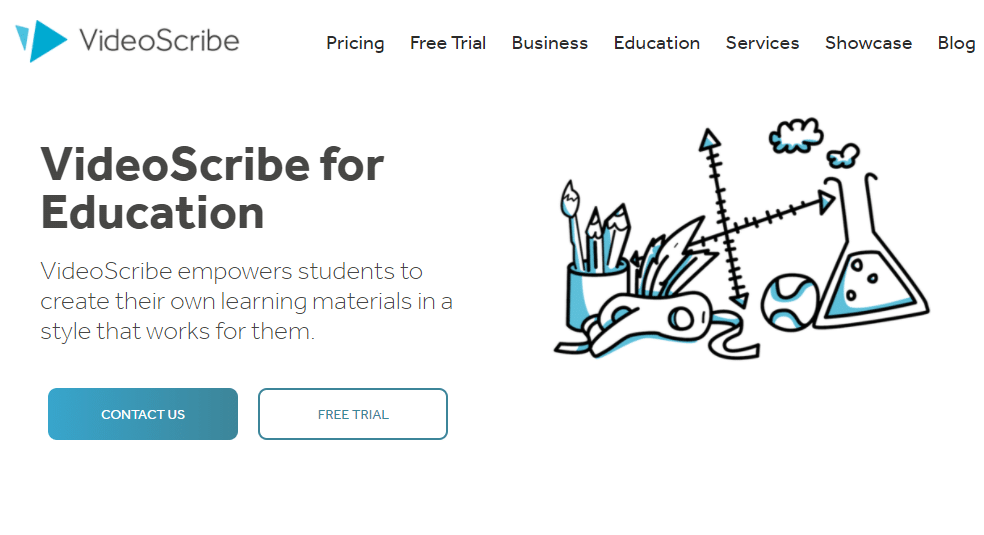 3. Powtoon
Communicating visually with short and compelling videos helps you achieve more. Powtoon empowers you to attain your goals by making your target audience connect, care and act. The whiteboard video software offers several animation styles, such as infographics and cartoons.
Templates are what make Powtoon stand out. The three template categories include personal, work, and education and are available in different sizes and dimensions. Complete with a variety of features, a user-friendly interface, and a media library, Powtoon doodle video software is excellent for marketing your business. The platform gives you the freedom to fully customize and create professional videos that the audience will love.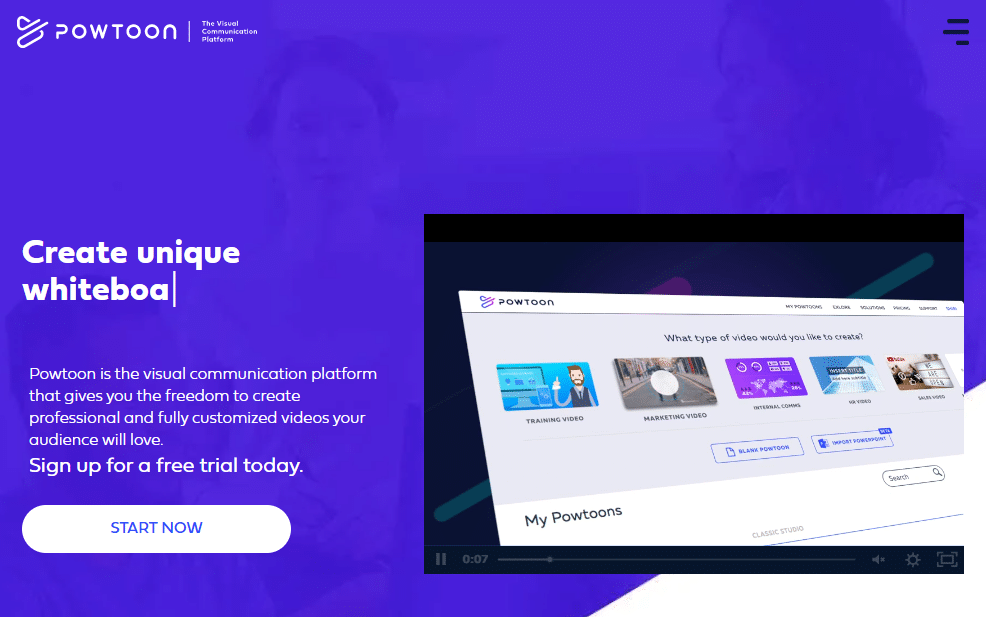 4. Mango Animate Animation Maker
Mango Animate Animation Maker helps you tell your story most intriguingly. The vast library is full of media objects, such as animation widgets, charts, images, SVGs, symbols, and effects – all meant to enhance your video creation.
Adding an emotional touch to your animated videos has never been this easier. With this whiteboard video software, you can type subtitles or captions to emphasize key points. As a user-friendly whiteboard video creator, Mango Animate Animation Maker offers more than 40 types of characters.
These characters cover almost every aspect of the industry, including workers, doctors, tour guides, entrepreneurs, to mention a few. Easily amaze the target audience with panning, rotating, and zooming camera effects.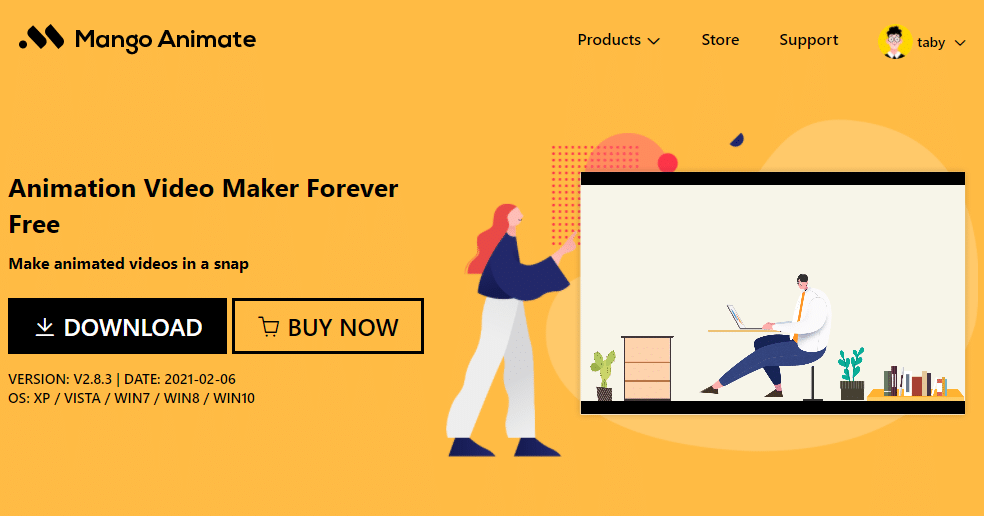 5. Wideo
Create professional animated videos in minutes using Wideo whiteboard video software. Hiring an agency with thousands of dollars or breaking your back creating a video is a thing of the past. Wideo comes with several templates to choose from, and finish your animated video in few minutes.
The user interface is simple and nice, and it can be used in real-time. Once you master the dynamics of work, you'll find it relatively easy to use. The software is versatile in creating almost all kinds of videos, including school projects, tutorials, animated narratives, company presentations, and a lot more. The paid plans offer full HD downloads, longer and unbranded videos.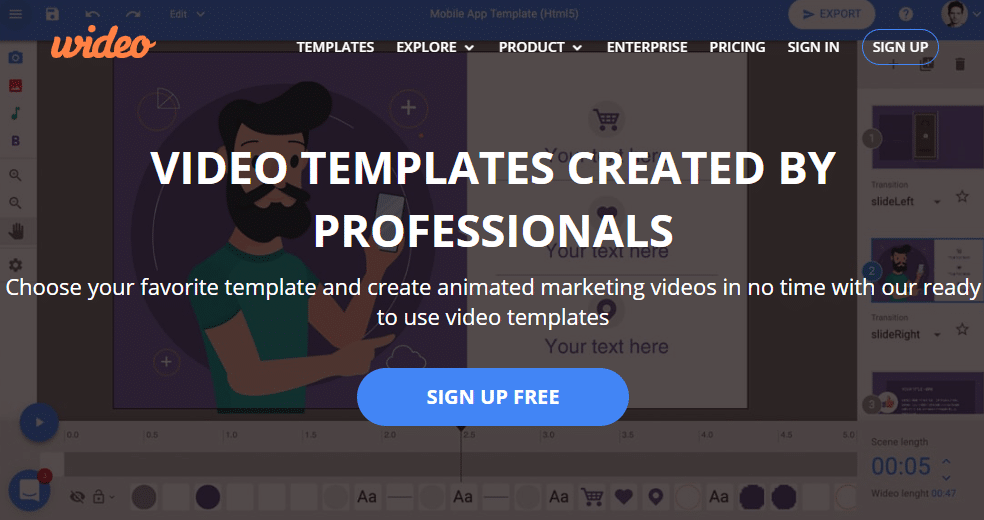 6. Explaindio
If you want outstanding animated videos, Explaindio may be the ultimate choice. The platform advertises several features, such as 3D and 2D graphics integration, the ability to create professional animated videos, and a library of free media.
Join a vibrant community of fantastic video creators and take your video formation skills to greater heights with this whiteboard video software. All scenes are customizable with content like images, colors, videos, and text. Explaindio is a desktop-based software program compatible with both Mac or PC. There is no limitation of videos you can create for personal use. Store your animated videos on the cloud. The doodle video software is well-designed in terms of the canvas, editing features, and user interface.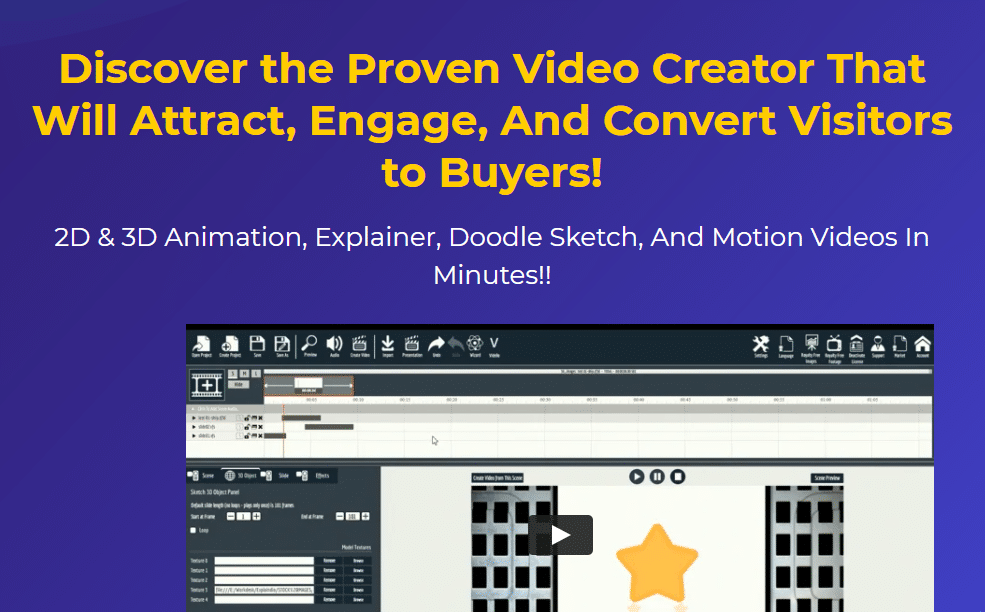 7. Vyond
Vyond whiteboard video software is designed for creating captivating videos for all industries, ranging from training to marketing and eLearning. Vyond doodle video maker is flexible for entrepreneurs to incorporate videos in marketing campaigns. From consultants to small-business owners to educators, the platform leads to enhanced engagement with audiences. Elevate your communication in an easy, affordable, and accessible way.
With a huge library of props, sounds, and templates, it's easy to create professional animated videos that can achieve higher conversion rates. Tell your stories visually and beautifully through amazing videos.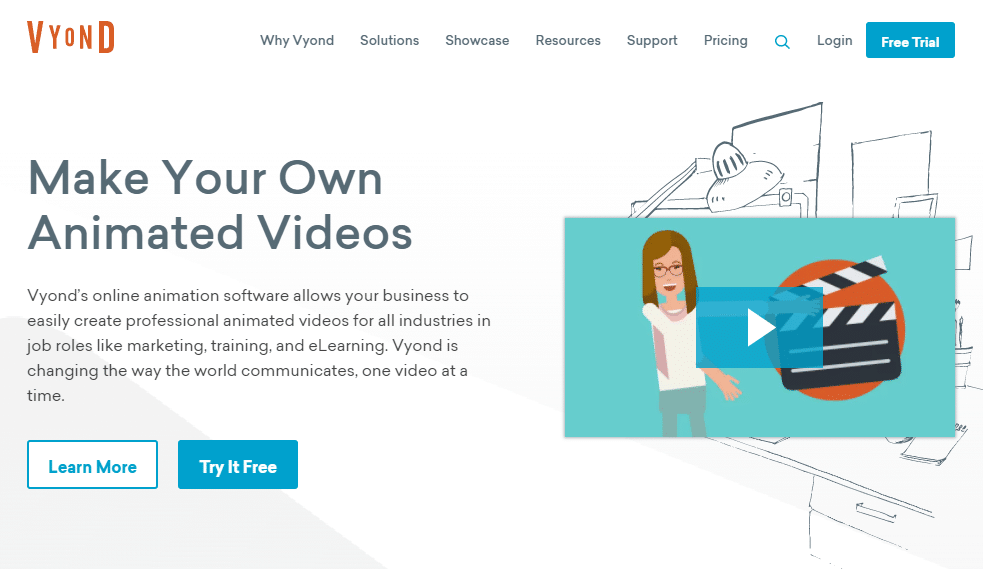 8. Renderforest
Create impressive visuals for your business and social media with Renderforest doodle video software. Browse a huge library of ready-to-use designs, choose a template, and customize the creation in few clicks. Stand out on social media with charming graphic designs. Design graphics for Facebook, Instagram stories, and YouTube cover are wonderful for social media marketing. Make business cards, album covers, flyers, and posters for a successful promotional campaign.
With Renderforest whiteboard video software, you can create alluring illustrations for announcements and invitation letters. The creation process is hassle-free and requires no special skills. You only need to select a template that suits your preferences and customize it. Use this doodle video maker to enhance your presentations by adding appealing visuals to your text. With this intuitive whiteboard video maker, adding relevant graphics to reports becomes an effortless process.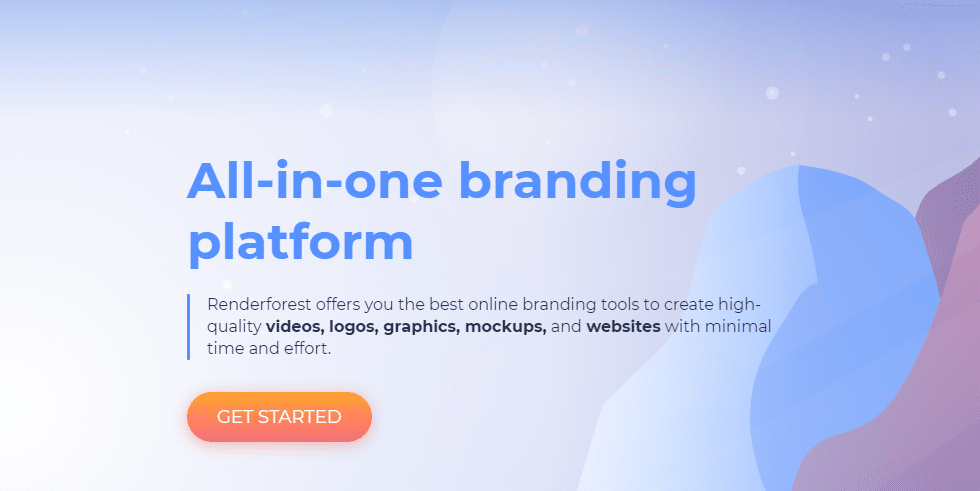 9. Moovly
Creating explainer videos, tutorial videos, or promo videos with Moovly doodle video maker is a seamless process. You don't need any software installation to get started. You only need a browser, and you're good to go. Choose a template from the growing list of video templates and customize it to your liking. Alternatively, choose a blank canvas and curate videos to your liking.
The whiteboard video software comes with millions of royalty-free footage, sounds, music, illustrations, and photos to enhance the videos. Once you complete the video, download it to share or publish it on the social network. Moovly's precise editing tools make your whiteboard animation easy with a professional touch. This doodle video maker enables you to add pictures and audio clips.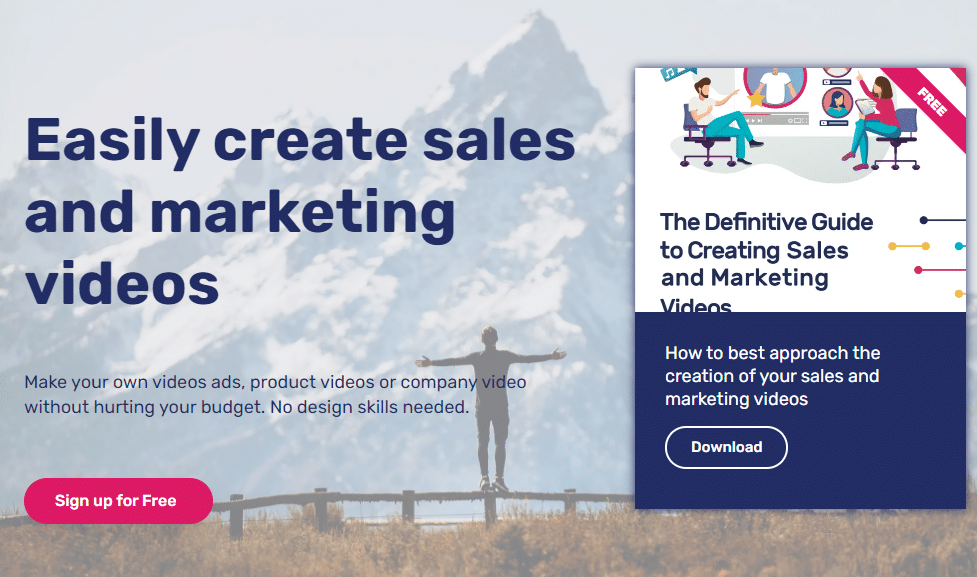 10. Doodly
Doodly is the simplest whiteboard video maker you'll come across. Regardless of your design or technical skills, the platform makes it easy to design compelling and realistic animation visuals. And it takes few minutes to come up with professionally designed videos.
Use the whiteboard video maker to draw all kinds of whiteboard animations to engage, entertain and affect the audience positively. Doodly allows you to utilize imported images in your animation. The only limitation is your imagination. You'll be able to choose between a female or male hand, as well as several sizes and colors to give your presentation a personalized touch.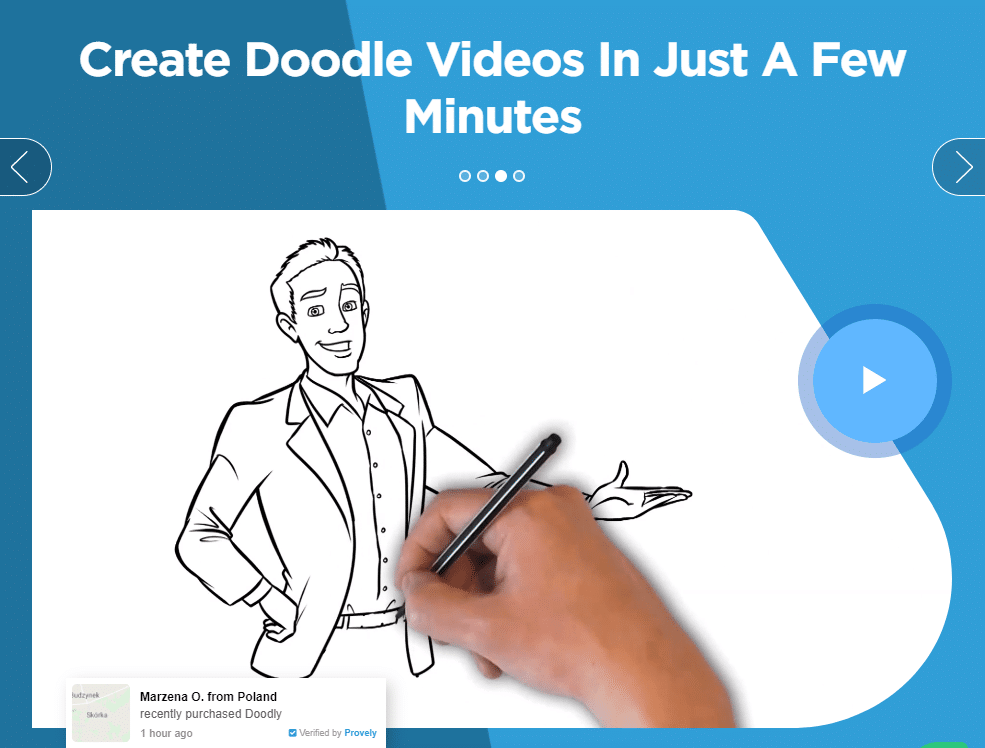 11. Animaker
The future of whiteboard animation starts at Animaker. The platform is suitable for novices, professionals, and non-designers. It gives you a wide range of options to explore your creativity. Build eye-popping videos in just a few clicks. It's designed to embrace video creators and consumers worldwide. From human-like voiceovers to soothing backgrounds, Animaker is furnished to create all kinds of audio you'll ever need for your videos. It's easy and inexpensive to use.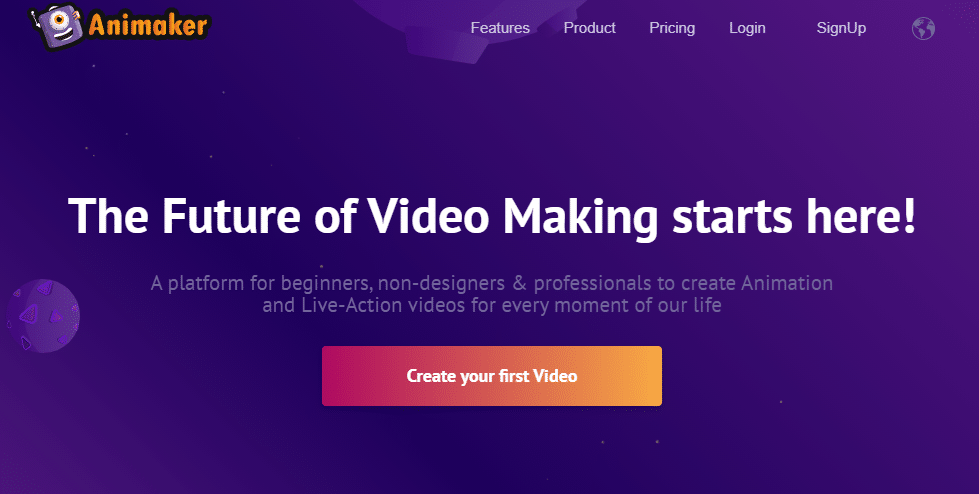 12. Easy Sketch Pro
If you want the best doodle videos, Easy Sketch Pro is the right platform. The drag and drop interface makes the whiteboard video software stand out. Add voiceover or background music of your choice or select from a huge library of ready-made tracks. Double engagement with audiences by keeping them entertained.
Choose from any color, gender, or race to give your visuals personalized tactility. Do you prefer a hard pen, chalk effect, or crayon for teaching? Create the precise style of video you like with this intuitive whiteboard video software. The whiteboard video maker works in unlimited industries, including online marketing, education, charity events, and work presentations.
The Bottom Line
With these top-rated whiteboard video software, creating animated cartoons becomes a hassle-free process. The explainer videos are effective in keeping the audience engaged and boosting ROI. These software are inexpensive and easy to use. They're furnished with many templates and features to give your presentation a lively and professional touch.