Whiteboard animation is one of the best ways to convey your message as it attracts more attention from the viewer. Not only do the whiteboard videos are fun to watch, but it is also a great way to sneak boring information to the viewers and make it more interesting. The drawback of using some whiteboard animation software programs is that it is costly and is difficult to use. It is really hard to decide which software should a person use for the best results. And for those who have design experience or coding skills may have higher requirements for software especially for open-source whiteboard animation software.
If you are looking for a good open-source whiteboard animation software online program, then you have come to the right place! In this article, we shall cover the top 10 free open-source whiteboard animation software online. After reading this article, you shall get to know which software is best tailored for your needs and which open-source software you should use for your whiteboard animation. Each software on the list has unique features which distinguish it from others.
1. Renderforest
Renderforest gives you the leisure to create whiteboard animation online. Renderforest has many bewildering branding features. Renderforest is not only an open-source whiteboard animation software online but also offers customizable website templates and logos which can be edited without any special skills. If you are trying to make an online presence of your brand, Renderforest is the tool to go with as it is an all-in-one package for promoting your brand.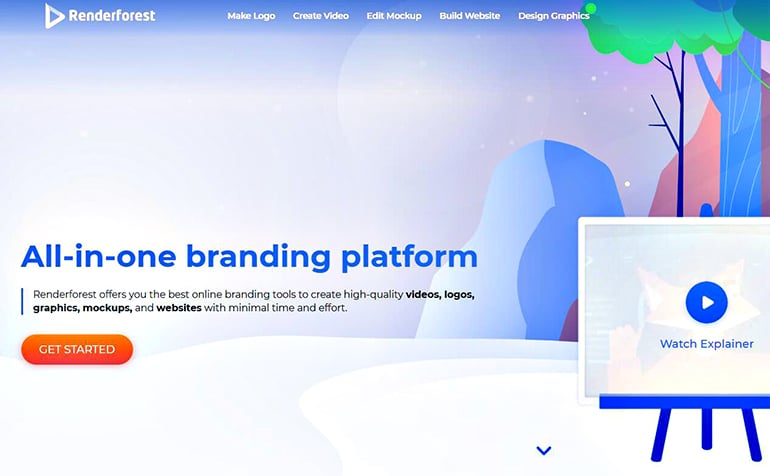 2. OpenToonz
OpenToonz is an open-source animation production software program that is used freely for both commercial non-commercial projects. OpenToonz is based on the software "Toonz" and developed in the next. OpenToonz has unique features that it has a plug-in effect for image processing which automatically changes the picture styles. And OpenToonz is very efficient in integrating the frames. Meanwhile, the powerful drawing tools also help make animations easily.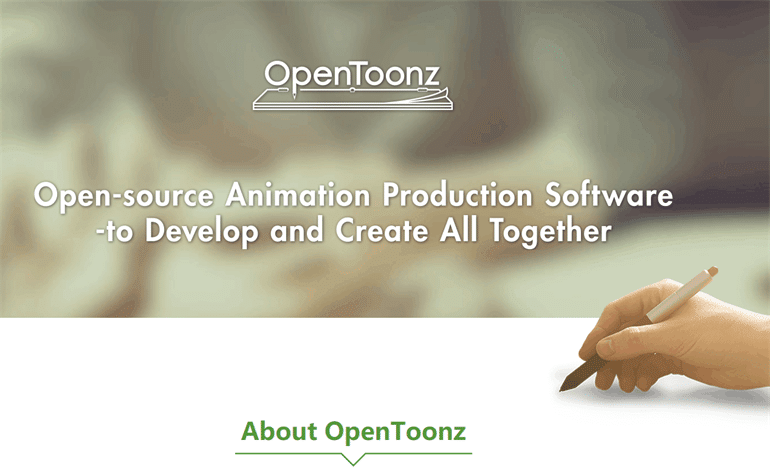 3. GIMP
The full name of GIMP is GNU Image Manipulation Program. GIMP is a free and open-source editor and available for many operating systems. Users are able to animate their hand-drawn 2D figures and drawings and edit frame by frame with GIMP. GIMP not only enables artists to make unique creations but also helps graphic designers produce excellent elements with its high-quality photo manipulation.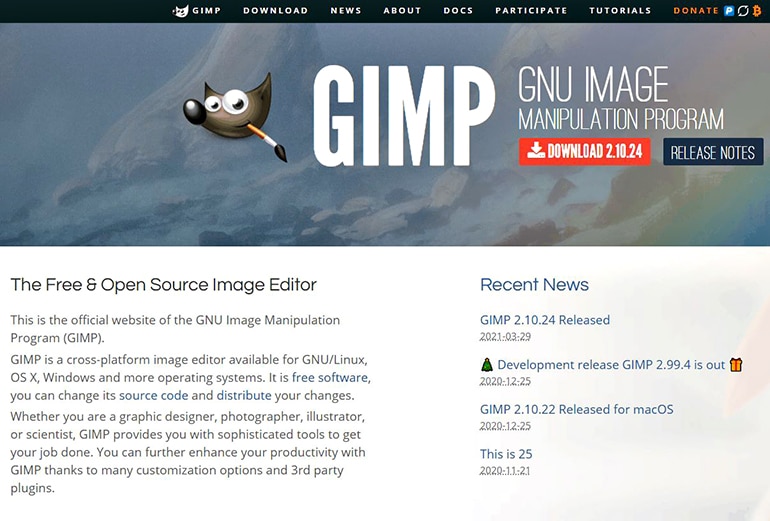 4. Videoscribe
Videoscribe is used to create fast and effective whiteboard animation videos. It has a free trial so the user can experience the services offered by the software. The main highlighting features of Videoscribe are its easy-to-use "drag and drop" functionality and a professional team is always ready to help you anytime. Videoscribe is available for both Mac and Windows.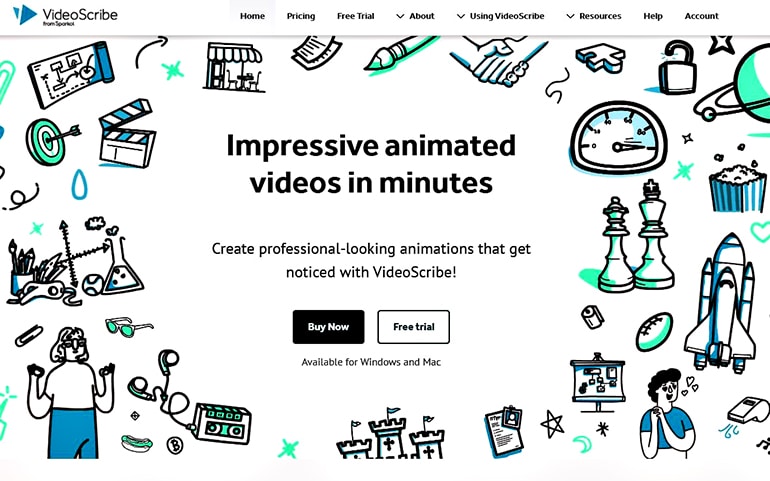 5. Vyond
If you are looking for software that is completely online, Vyond is perfect for you. Previously known as "GoAnimate", Vyond is an online animation software used to edit and create professional animated videos. Vyond offers its own studio known as the "Vyond Studio" which offers content creation and has enterprise-level security. They also have "Vyond Accel" which helps large organizations to deliver quality videos and train them in the best manner possible to help them convey their message. All of your cartoons and animated videos can be created online without the need of downloading anything.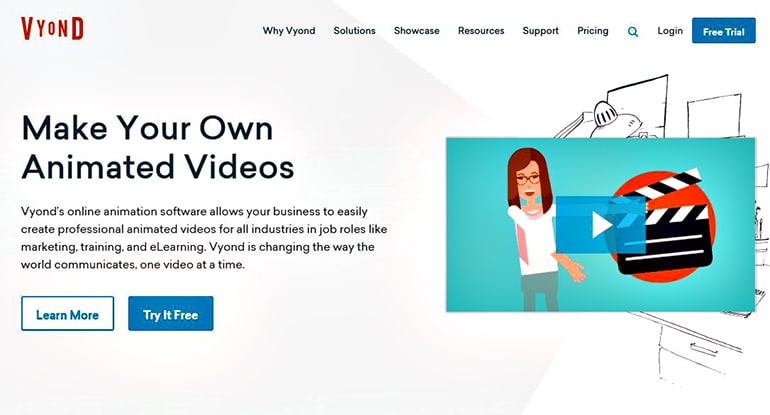 6.Blender
Blender is an open-source 3D creator and everyone can freely use it for any purpose. No matter professionals or hobbyists can use Blender to create videos. Blender features stunning ultra-realistic rendering with its cycles render engine. Users are able to create, transform, and edit their models easily by using the modeling tools. Blender can also be used for high-quality animations and it even allows users to draw directly in a 3D viewport, which helps content creators make awesome animated videos.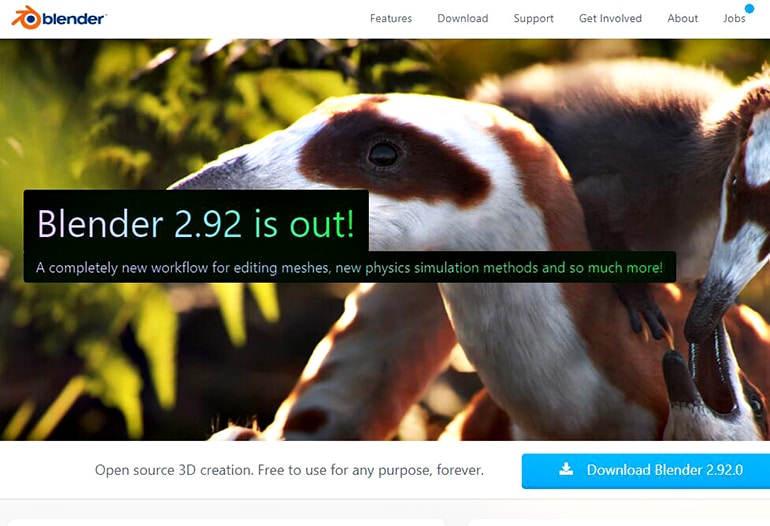 7. Krita
Krita is a powerful open-source painting software program. Krita is free and has no subscriptions and everyone can be creative. Krita is also able to create simple but powerful 2D animations. Users can bring their drawings to life and animate them in the way like. Krita is the primary choice of artists to cartoonists, and beyond. For those who want to create whiteboard animations, Krita is a pro-level set tool.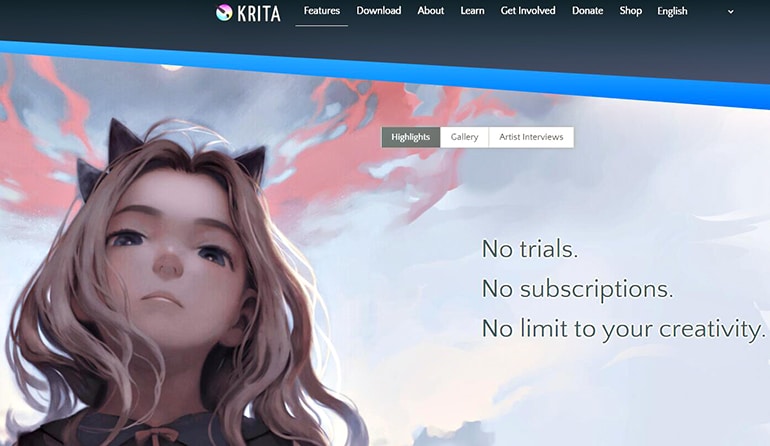 8. Raw Shorts
Raw shorts is one of the best software to transform the text into animated videos. Its main feature is the "A.I Video Maker" which enables the user to upload or enter their video script and the artificial intelligence technology will produce a rough cut of their stories in seconds. In addition to that, it has thousands of video templates that are easy to use and edit. It also has a marketing feature that helps you scale your video creation with the spreadsheet.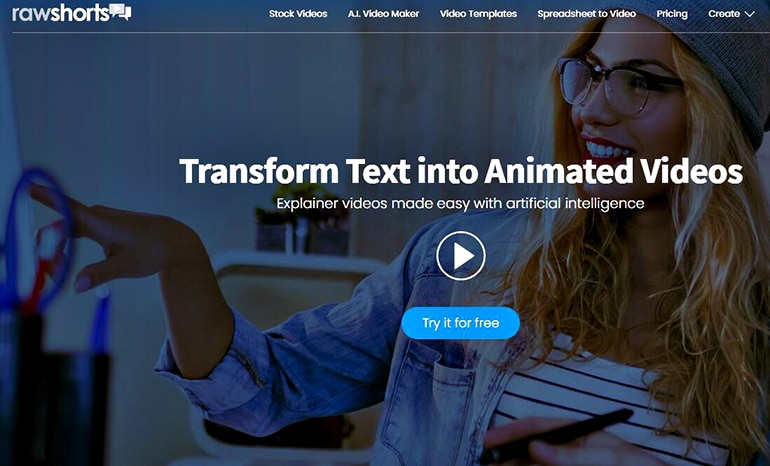 9. Pencil 2D
As the name suggests, Pencil 2D is an easy-to-use open-source whiteboard animation maker that is used to make 2D hand-drawn animations. The main feature of this free open-source whiteboard animation maker is that you can shift between Raster and Vector workflows seamlessly allowing you to sketch on the go. Pencil 2D is available for Windows, Mac, Linux, and FreeBSD.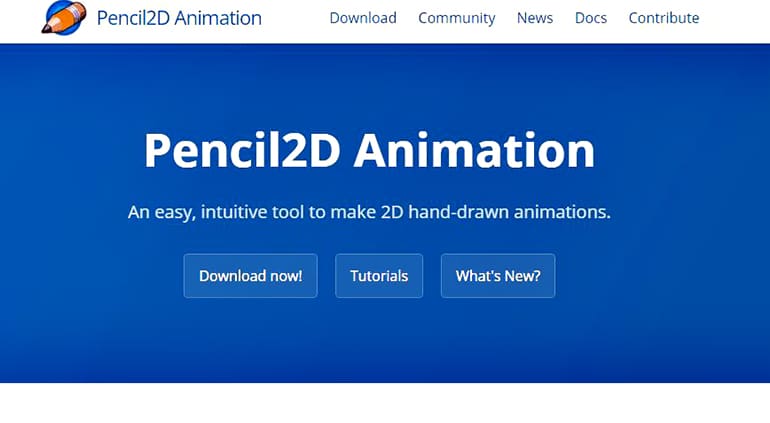 10. Explaindio
Last but not least on the list of open-source whiteboard animation software, Explaindio. This software lets you do 2D and 3D animations. Explaindio is also great for doodle sketching. As the name suggests, the main aim of this software to make an explanation of your idea much easier through videos, helping you to grab attention and to deliver the message more effectively.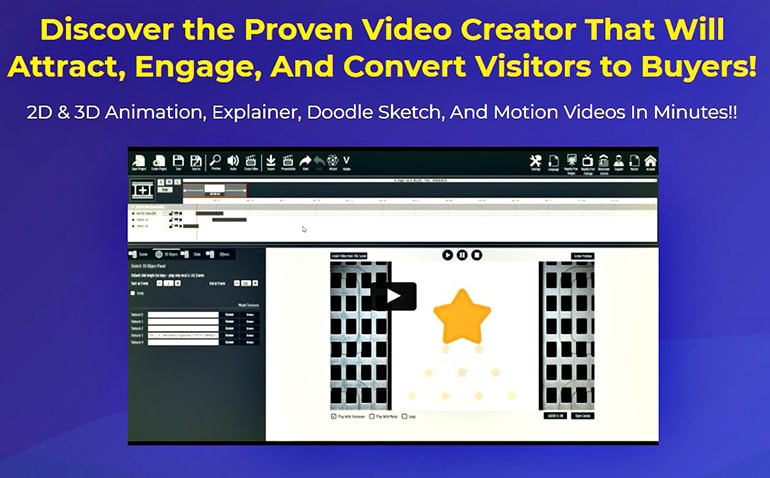 Conclusion:
There are many open-source whiteboard animation software programs on the internet, some of them are free and some of them are online. By now we hope that you have gained enough knowledge about many of the top-rated open-source whiteboard animation software out there on the web. If you still want to know more about whiteboard animation video makers, read these top 10 best whiteboard explainer makers, and you will find the answer. Among these whiteboard explainer makers, Mango Animate Whiteboard Animation Maker is a stunning and awesome software tool that helps you create videos in a few minutes.
Now it is up to you to choose the best software that can perform all the tasks you require. We have tried our best to inform you of all the latest features each software has and why it is included on this list. All of the software mentioned above has a great interface and can easily be used to make a professional and great animated video. Unleash your inner child and let the creativity flow!