After adding the intro, you may need an attractive outro at the end of the video to make your YouTube video consistent and impressive. Outros not only provide a stylish way to end your content, but also help promote your brand and encourage viewers to subscribe and watch more videos. Let's explore 7 of the best free YouTube outro makers that help you create impressive outros without spending too much. These user-friendly tools are sure to improve the quality of your videos and leave a lasting impression on your audience. Have a look.
Top 7 Free YouTube Outro Makers For an Impressive Ending
The Adobe Express free YouTube outro maker has an extensive template library. You can access a variety of professionally designed templates to suit different styles and themes. You'll find the desired template, whether you are seeking a sleek, modern finish, or a vibrant, playful finish. It also offers a range of customizable graphics and animations to enhance your endings. Easily add text overlays, logos, social media icons, and other elements to make your end credits visually appealing and memorable. You can create a cohesive visual identity for your YouTube video in a few clicks.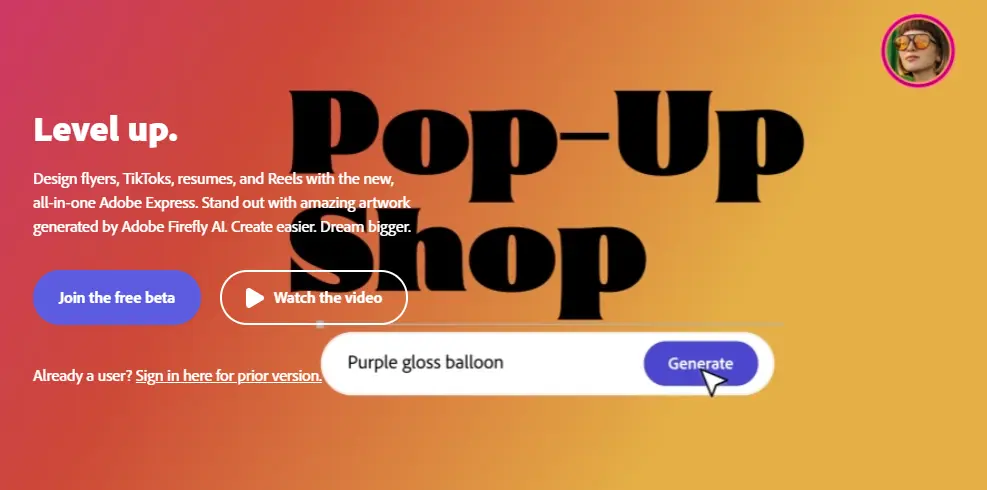 While Canva is widely known for its diverse selection of design templates, it has expanded its capabilities to include animated templates and features. The Canva YouTube outro maker prepares all creative assets, which include features specifically tailored for making an amazing YouTube outro. Canva offers a wide range of customization options, including changing colors, fonts, and text styles, to match your branding or personal preferences. You can also add your logo and adjust its position and size to ensure consistent brand representation throughout your videos.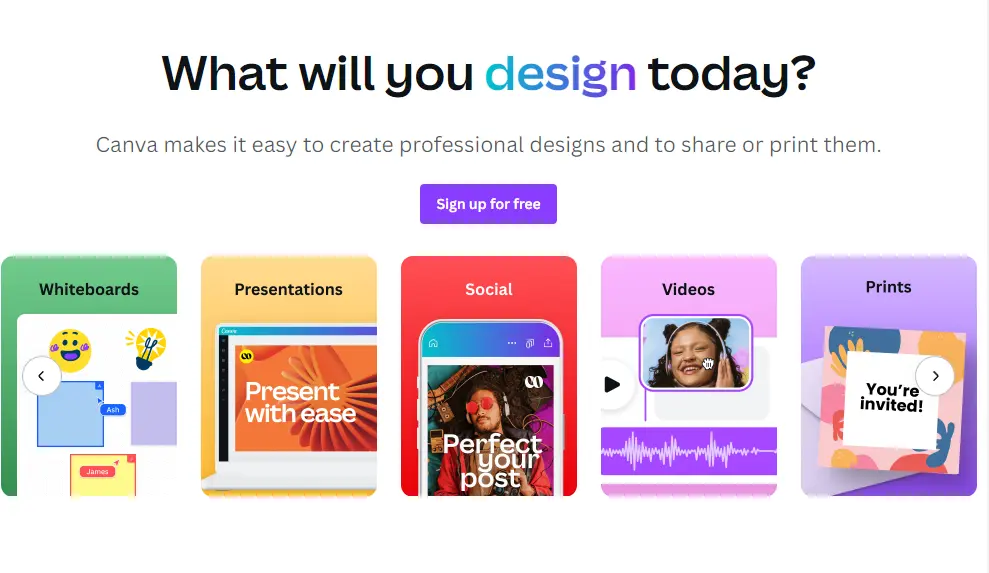 As a powerful and free YouTube outro maker, Mango Animation Maker (aka Mango AM) is an excellent choice for creating captivating YouTube outros by offering various features to give your intro a professional touch. Notable features of Mango Animation Maker include:
Customizable Templates: Choose from a variety of pre-designed templates to create your outro quickly. You can customize the text, colors, and effects to match your branding.
Animated Characters: Mango AM provides a vast library of animated characters that can bring life to your outros. You can choose characters that resonate with your brand or message.
Dynamic Transition Effects: From fade-ins to zoom-outs, you have a range of options to create a seamless transition from your video to the outro.
Whether you need a high-resolution video file or a format optimized for social media, Mango Animation Maker ensures that your outro will maintain its quality and impact when integrated into your videos.
Panzoid is a user-friendly and feature-rich outro maker for YouTube that has gained popularity among video creators, particularly those looking to add a personalized touch to their YouTube outros. It enables you to create unique and eye-catching outros that align with your brand and style with a vast library of customizable templates. Its drag-and-drop editor ensures a seamless and hassle-free editing experience. You can easily modify the text, adjust colors, and apply transitions with just a few clicks. This level of customization allows you to tailor your YouTube outro to match your branding and create a cohesive visual identity.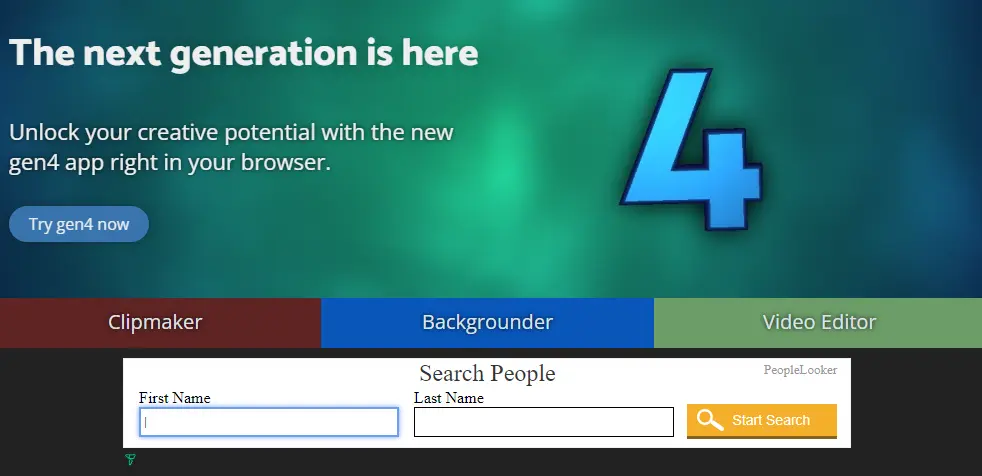 Flixpress is a comprehensive video creation platform. With its intuitive interface and easy-to-use editor, customizing your outro becomes a breeze. The Flixpress outro maker for YouTube offers a variety of customization options. You can adjust the timing and position of text and graphics, add animation effects, and even include transitions to create a smooth transition from video content to the end. This level of customization improves the quality of your YouTube videos by allowing you to create personalized and professional-looking end credits.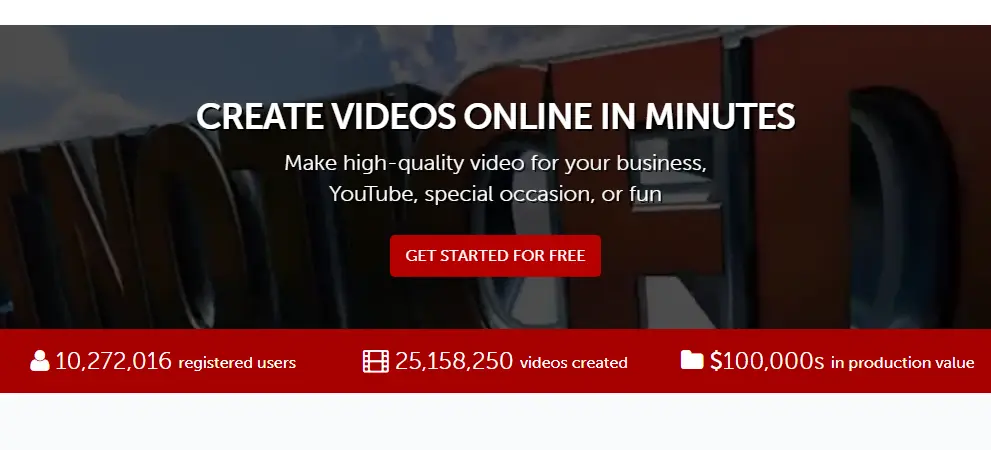 With the FlexClip free YouTube outro maker, you can create professional and eye-catching YouTube outros with ease, even if you have no prior video editing experience. Besides an extensive library of customizable templates, FlexClip has a vast library of royalty-free music tracks that you can add as background music to your outro. With a wide range of genres and moods available, you can easily find the perfect music to complement your video content and enhance the viewing experience for your audience.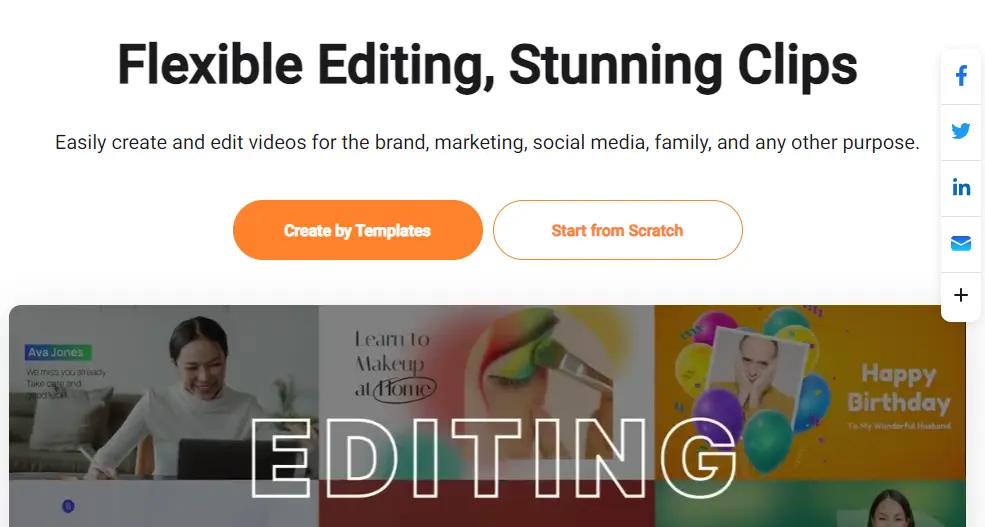 As an exceptional outro maker for YouTube, Renderforest offers a user-friendly interface, a wide range of customizable templates, and the flexibility to reflect your brand's identity. Renderforest is characterized by simplicity. Even if you have no video editing experience, you can easily navigate the platform and create stunning end credits in minutes. An intuitive drag-and-drop interface makes it easy to move, resize and customize elements in the ending. It offers both free and paid plans, available to all types of users.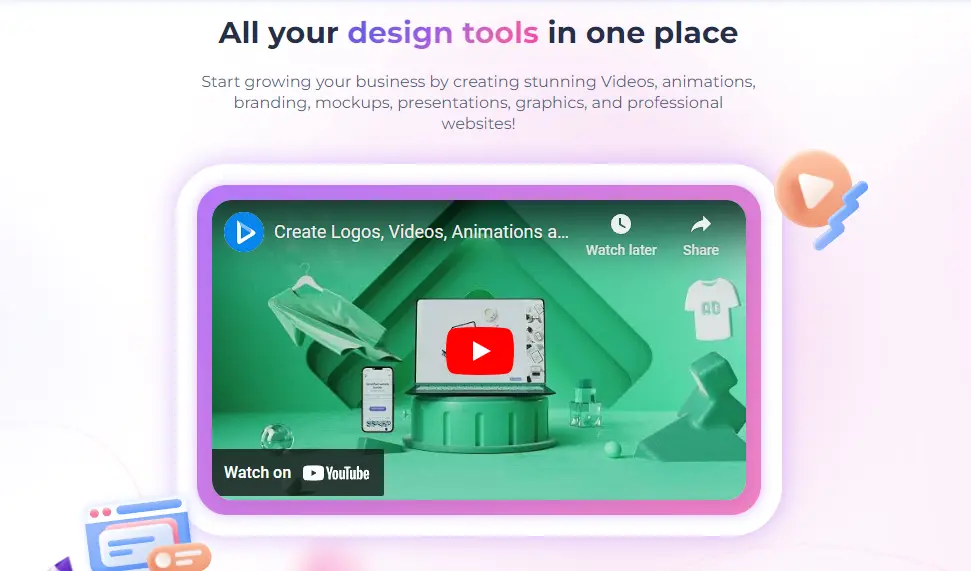 To Summarize
A well-crafted outro can significantly enhance the impact of your YouTube videos. Thanks to a variety of outro makers for YouTube, you can easily create stylish and engaging outros to leave a lasting impression on your viewers. Experiment with these tools and find the one that best suits your creative needs. Happy video editing!
Start Creating Amazing Animation Videos & GIFs Easily