In this digitally driven era, videos are an essential part of the marketing strategy of any business. Content marketing isn't limited to written messages and posts nowadays. You might have seen a lot of social media ad campaigns and must have noticed that almost all of them have short video illustrations to pitch to clients. Thus, video editing software has become the need of the hour.
If you don't have ample time to do the research, then you are in the right place. We have jotted down the 10 best free video editing software that can work like magic for your upcoming project.
1. Adobe Premiere Pro (7 Days Free Trial)
Adobe Premiere Pro has earned the stature of being the industry standard for video editing software. Editors love the non-linear editing interface, a powerful set of capabilities, and an unmatchable ecosystem of tools. It has added support for 4K and HDR video, 360 VR content, and Lumetri Color Tools. The class-leading collaboration features have made it a well-worthy choice for professional-level video editors. By using this video editing software, you will get the ultimate power and responsiveness with excellent stabilization. Premiere Pro is paid software, but you can have 7 day Free trial period. It would be enough for the one-time user for temporal needs.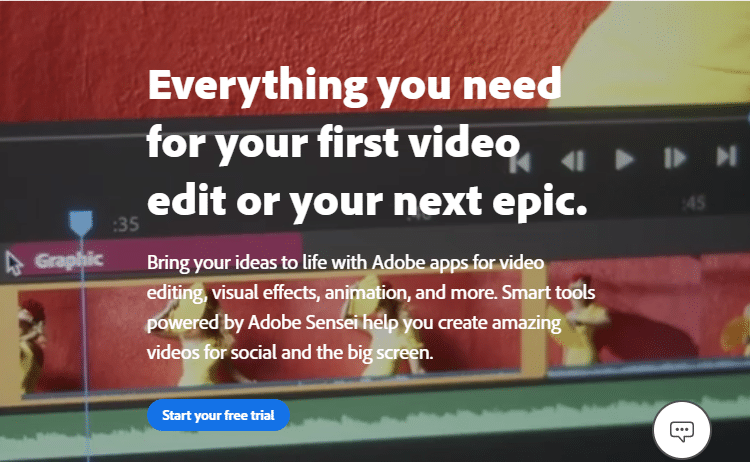 2. Olive Video Editor
Olive is a non-linear and open-source video editing software offering fantastic features to make it an alternative to the expensive and professional tools. Even though it is still in alpha, which means it is incomplete, yet the features it offers are mind-blowing. New features are being every day, making it more stable. If you need a feature that is not present in this tool, come back after a few months, and you will be amazed to look at the newly added features for sure.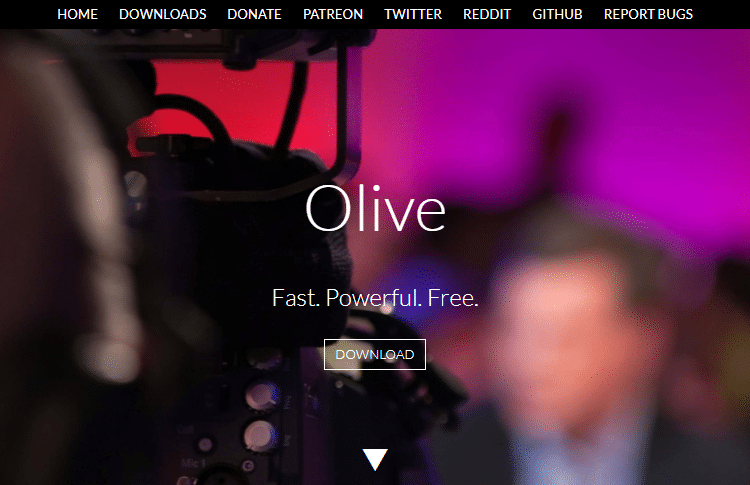 3. DaVinci Resolve
It is arguably the most advanced and handy video editor on the list as it offers many professional features. Still, the interface of the software is quite intuitive, and you can slice or trim the videos while correcting colors and audio distortions at the same time. Do you need to add 2D or 3D titles to the video? DaVinci Resolve has covered it all for you. Whether you want to trim or upload the video and the video project is a bit advanced, then the free version is hard to beat.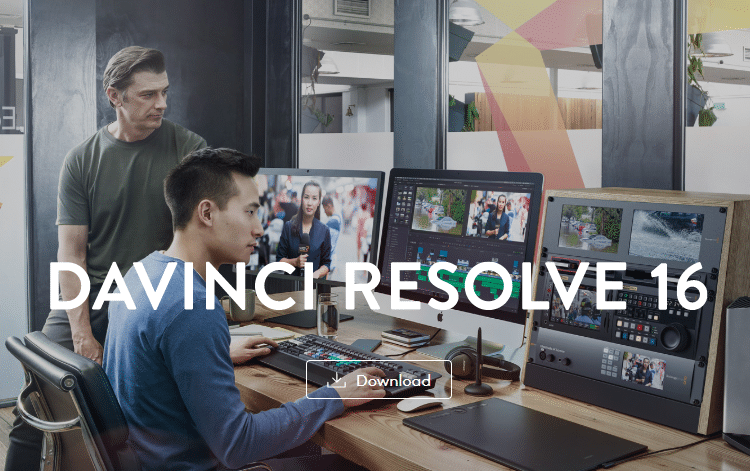 4. Kdenlive Katyn
Kdenlive is an open-source editor that is built on KDE and Qt frameworks libraries. The project was started back in around 2003, and till then, thousands of users have used it due to the features it offers. Most of the video processing is usually done on the MLT framework. This framework relies on other open-source projects like movit, FFmpeg, ladspa, etc. This software was basically designed to fulfill most of the impending needs of the video editors from basic to a professional level.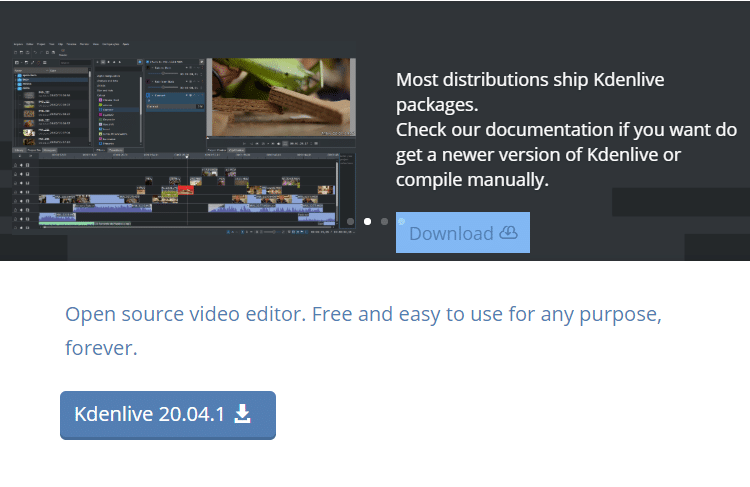 5. Openshot
This is an open-source video editing software which earns its place among the list of best software list which is easily accessible. If you are a Mac user, then it might remind you a little bit about iMovie as drag and drop feature is similar to that one. However, you will get a lot of more features in OpenShot, including audio mixing and unlimited layering. You will get a nice balance of simple interface and advanced features to beat the daunting tasks of video editing. Clip resizing, trimming, scaling, snapping, cutting, and rotating video has made a lot easier.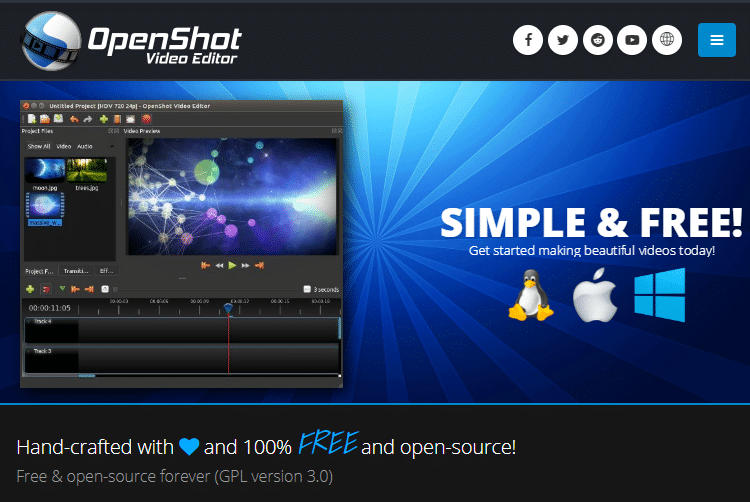 6. Avidemux
It is designed for simple video editing features like simple cutting, encoding, and filtering tasks. It supports a lot of file formats, including DVD, AVI, MP4, MPEG, and ASF, using a variety of different codes. The main feature of this video editing software is that you can automate the task of editing using the projects, powerful scripting, and job queue capabilities. You can use it on Linus, Microsoft windows, BSD, and Mac OS X under the license of GNU GPL.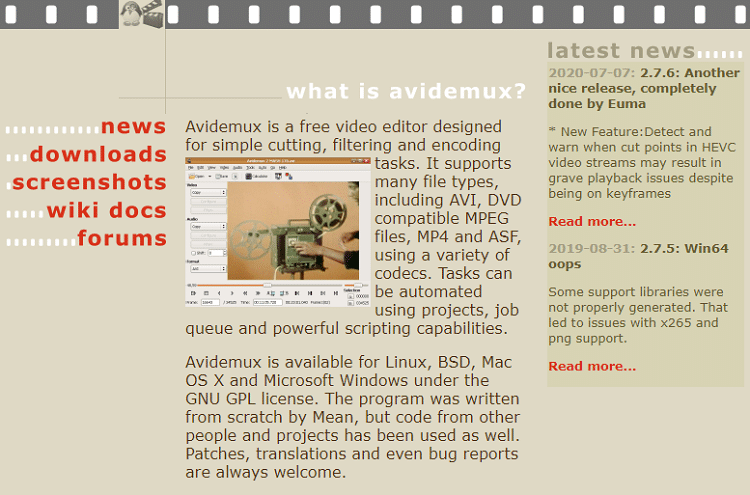 7. InVideo
It is among the best video creation and editing software. The templates are easy to tweak, and editing the video has made much handy. The videos, which are all the rage across different social media platforms, InVideo, can be behind all those trending videos. It is a no-brainer- easy to use with excellent features.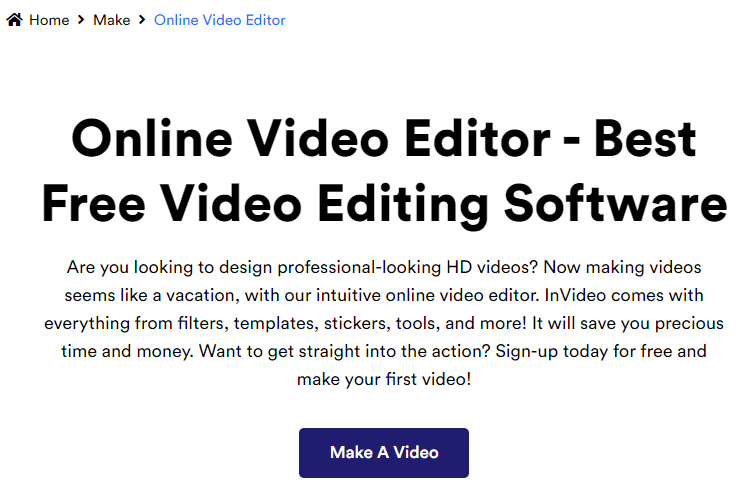 8. Shotcut
Shotcut ranks among the best free video editing software with great features, and it is available for Windows, Linux, and Mac. It is an entirely open-source program, and you will get access to all the features instantly. This video editor supports a wide range of video formats, and it boasts a massive collection of tutorial videos as well. Two of the most amazing features are timeline editing and 4K HD resolution support. You don't need to import your videos into the editor to get the work started, and it can be a time saver for the people who deal with large video files.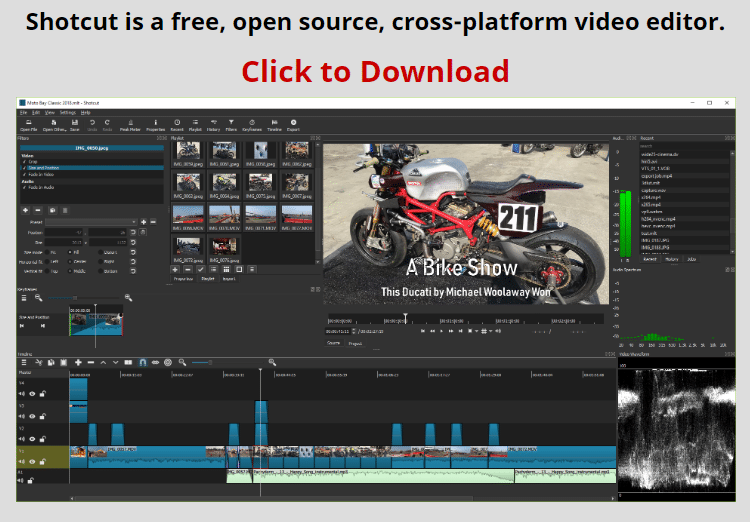 9. VSDC Free Video Editor
If you are looking for a featured-packed and non-linear editing software suite, then VSDC can be the perfect solution to all your needs. It has the capability to compete with expensive video editing software. This intuitive software also provides training and tutorial to understand the functionalities properly in order to get the best out of them.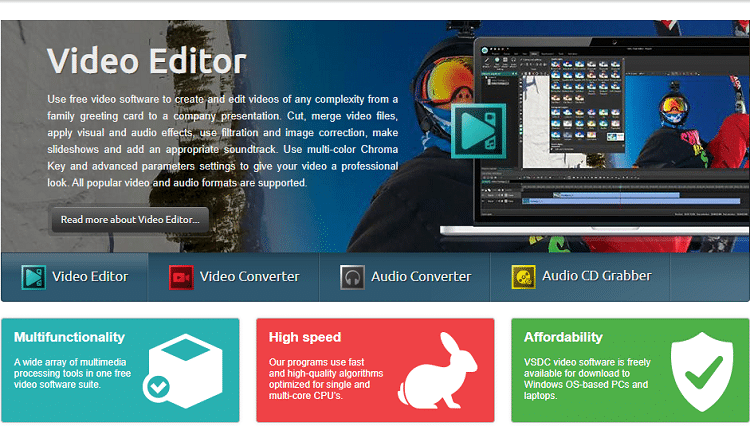 10. Mango Animate (None Free Video Editing Software Suggestion)
Mango Animate is among the most used and trusted video editing software. It has made the life of video editors a lot easier as they can trim, slice, edit, and upload a video with a single software. This video editing software will give you the ease to publish animated videos and presentations directly to the cloud to boost the results of online marketing. Once the video is published, you will be able to share it across different social media networks to improve the visibility and reach out to more potential clients.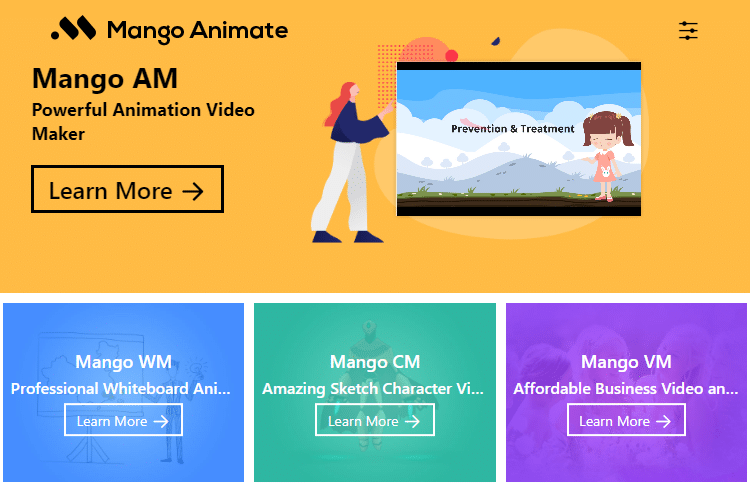 Final Verdict
Whether you are creating a full-feature film or a short clip for a social media campaign, picking the right video editing tool can be a game-changer. Among the various success factors of a project, the selection of the best video editing software plays a pivotal role. We hope our guide has helped you in making your decision and has added to your knowledge.
Creating Stunning Animated Videos With Mango Animate
Start Creating Amazing Animation Videos & GIFs Easily