Many people try to make fun and make different things on animation software to share their thoughts. Free hand drawn animation software is the most popular and entertaining software that helps people to generate their own ideas on it. By using the hand drawing video maker, anyone can create hand drawing animations easily and quickly. Free hand drawn animation software gives a free platform to show artistic talent as one can do mainly everything on a character. Details of some hand drawing video makers are given below that you must definitely use.
Best Free Hand Drawn Animation Software You Must Have
Mango Animate Whiteboard Animation Maker is a user-friendly and the simplest free hand drawn animation software which helps develop doodle videos, hand drawing animations, whiteboard explainer videos, and more. The connection is simple to plan and navigate whiteboard animation videos with easy process.
Mango Animate Whiteboard Animation Maker has whiteboard video templates designed and customized to complete doodle videos professionally and gives more excellent effects like interactivity to compile this whiteboard animation software. Moreover, one of the best features of this free hand drawn animation software is that after creating the project, one can publish them as online videos, offline videos, and as well as GIFs.
Mango Animate Whiteboard Animation Maker is an excellent tool to draw design, easier to fix. All you need to do is pick any object, edit the background, customize it accordingly, and final creation can be shared wherever required. One can get to know how to utilize it and get the hang of it quickly because it is user-friendly.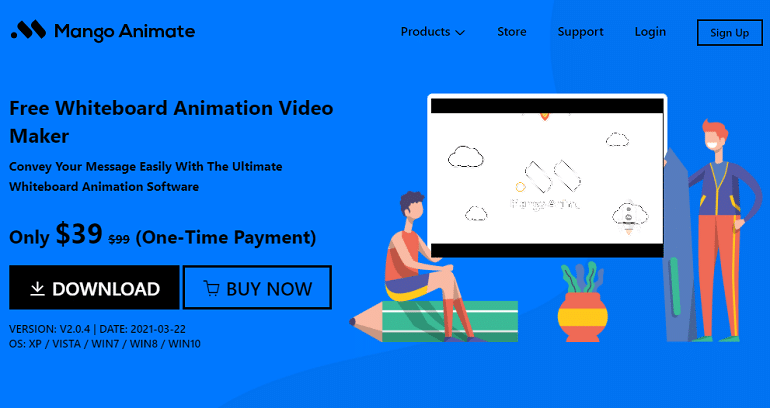 Make Hand Drawing Animations with Mango Animate Whiteboard Animation Maker
Download Now
The mission of Vyond is to put control of whiteboard animation videos to each person. The whiteboard animation software helps people of skill level to invent vibrant and powerful media. Along with moving texts and images, users can also make character-driven stories to engage viewers and deliver outcomes.
Vyond is helpful to generate whiteboard videos with its library of props, sounds, templates, and a lot more. It quite flexible so that any organization can use this hand drawing video maker. The free hand drawn animation software is the quickest, simplest, and most cost-effective for producing a professional video which includes hand drawing animations, whiteboard animation videos, 2D animation, and video infographics.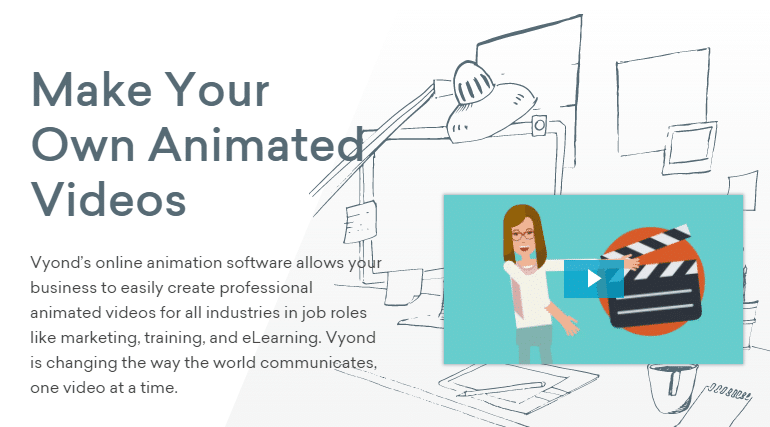 Mango Animate Animation Maker is a free animation software to generate cartoon videos. It comes with one hundred and fifty animated video templates and features a massive library of royalty-free media resources. You just need to paste the text, multimedia elements, and animation into the template to build a whiteboard animation video. The amazing features of a hand drawing video maker include a library of facial expressions and movements. The customization in free hand drawn animation software includes the modification of skin and hair color, hairstyles, facial features, etc.
Mango Animate Animation Maker is an innovative software of GIFs and animated videos, full of various fun doodle videos to entertain viewers. It offers elements for all age groups, be it any organizational level or university level.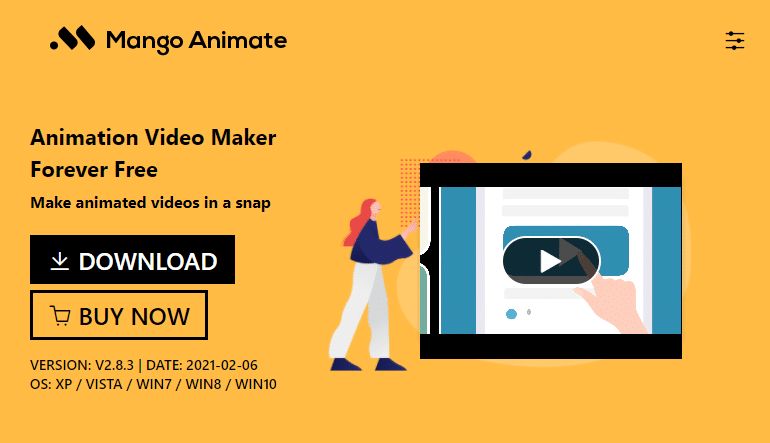 Animiz is the best hand drawing video maker for making fascinating animated videos to fulfill the purpose of your ideas. This type of whiteboard animation software is used as a helpful tool to design online and offline videos. Remarkable features of hand drawing animation give life to your boring presentation and also allowed you to add all kinds of animation effects to set up the video presentation even more appealing to viewers.
Animiz has many built-in roles which help users to give different ideas, thoughts and express them innovatively. Users can also customize different roles in the animated video to make it more unique. It also has different publishing mediums for publishing doodle videos online or offline, the way you like.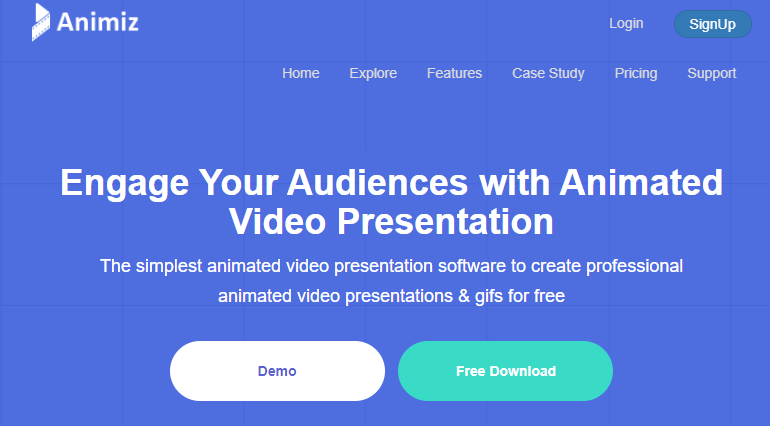 Videoscribe is the best whiteboard animation software that helps in creating hand drawing animations automatically. Whiteboard videos design is made in video scribe to look like the gist is hand drawn on a whiteboard or white background. It becomes easy to communicate with it through graphics. These elements make it easy to focus on the course instead of worrying about the drawing of images.
Vyond is easy-peasy to use as one doesn't need lots of experience expensive tools to create an image. This free hand drawn animation software appeals because of its sound, visuals, and so on appeal to viewers and draws their attention towards the image.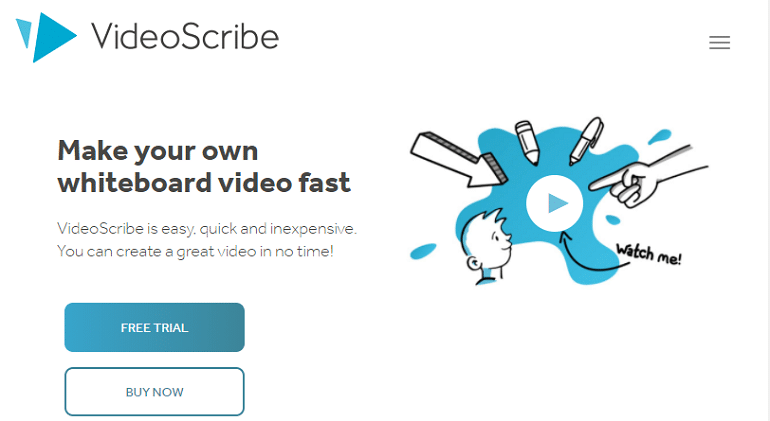 Moovly is an online hand drawing video maker that is used for whiteboard animation videos. It's totally entirely cloud-based, there is no need to download the Moovly. Anyone can work on it by activating the internet connection and develop hand drawing animations due to its secured virtual platform. Moovly helps in generating multimedia content which includes doodle videos, video presentations, and animated infographics for different scenarios. This hand drawing video maker makes downloading and sharing the whiteboard videos easier.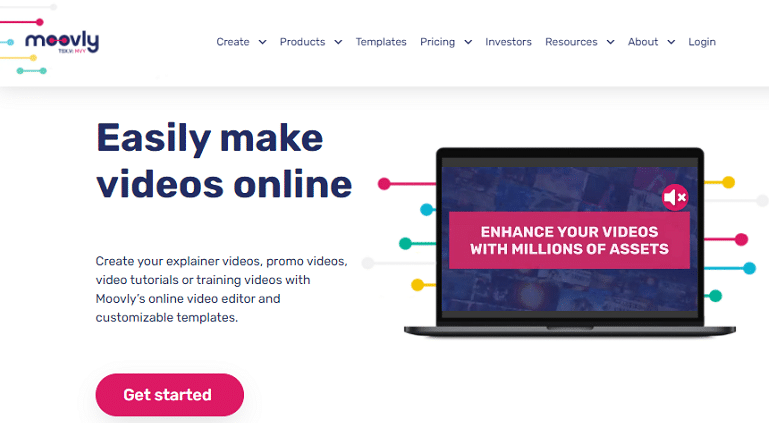 Synfig is open-sourced and free hand drawn animation software. The low-cost option, small drawing, vector images, and availability of several languages in Synfig for creating and editing the hand drawing animation has made it popular among people. It's easy to usage and everyone can create animated videos for small projects on Synfig. Moreover, it offers many technical and complex features with always improving to fulfill the viewers' needs. It has features like gradients, geometric, filters, distortions, transformations, etc.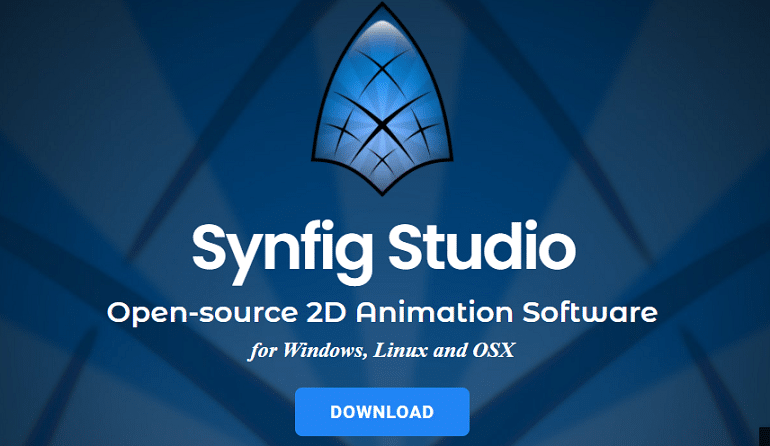 Pencil2D is 2D animation software and totally different from the other free hand drawn animation software because the canvas of this 2D animation software always representing the size of the camera. This application helps in making hand drawn images digitize. It provides light and distortion effects.Pencil2D is self-explanatory and best for beginners and for those people who want to devise simple designs. Anyone can use it for developing cartoons using tracing drawings, managing vector, and bitmap drawings. It is accessible in windows and Linux which supports vector images.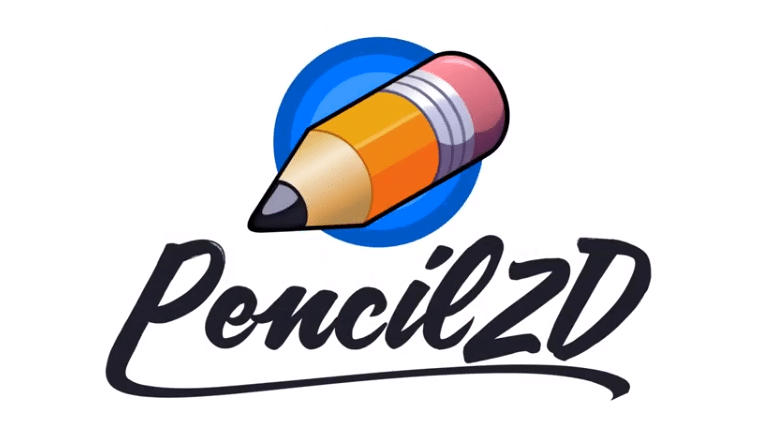 Conclusion
These free hand drawn animation software are user-friendly and provide you with several options to choose from to make your hand drawing animations. By using the hand drawing video maker you can bring your desired animation to life with great quality. If you have appropriate tools for hand drawing animations, you can easily develop your interest and be creative in your way. Don't stop and think, just pick any one of the free hand drawn animation software which is best for your use and start creating hand drawing animations.
Make Hand Drawing Animations with Mango Animate Whiteboard Animation Maker
Download Now