Have no idea how to catch your audience's eyes? Try an animated presentation software to revolutionize your creations! Whether you are a team who is looking for efficient online collaboration or a personal player, that is a good speaker needs an engaging presentation with dynamic effects and attractive design.
A handy-use animated presentation maker must include a wide range of materials, user-friendly operation, a popular animation library, and more innovative features. Here are our 8 best free animated presentation software recommendations for you.
8 Best Free Animated Presentation Software
Mango Presentation Maker (Mango PM), developed by Mango Animate, is a free animated presentation software for people from all walks of life. It provides a wide range of free animated presentation templates to help you engage your audience in webinars, meetings, or classes with interactive effects.
With Mango PM, the best free animated presentation software, you can easily showcase your ideas by playing 3D effects and building animation simulation scenes. It will help you catch the audience's eyes backed by a huge library of all kinds, such as animation characters, SWF, planar and three-dimensional models.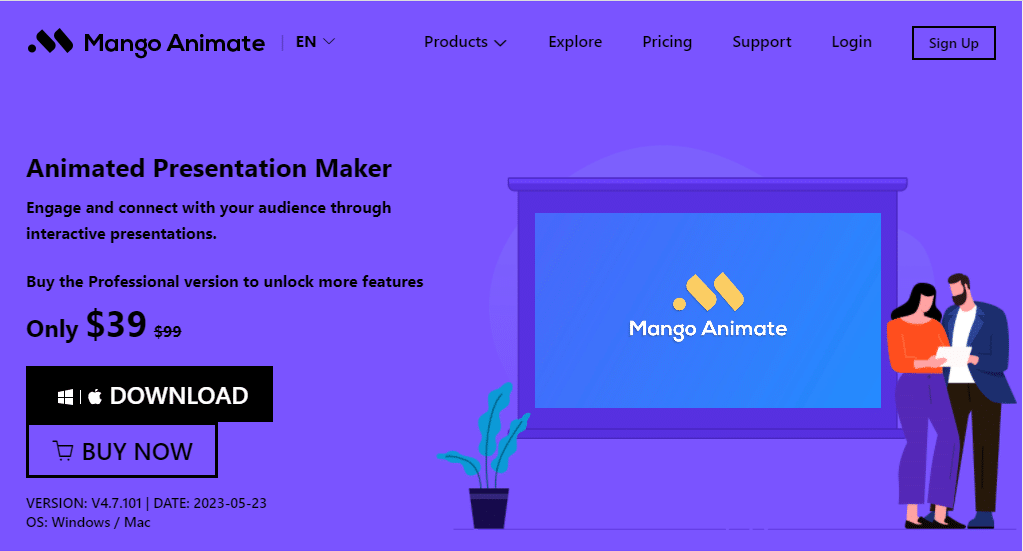 Make Your Own Animated Presentations
2. Animatron
Want to make a lasting impression on your audience? Try Animatron, a free animated presentation maker with cool features to share your story with the world. It offers a wide range of captivating animated characters and hundreds of free pre-animated assets like props and backgrounds. It also allows users to import their own images and company logos to customize their work.
3. Animiz
Animiz as an animated presentation software has designed an amazing range of professional animations, which are available at your fingertips. It is easy for people who need to find out fittable elements from the photo gallery. Animiz supports users to import a ready ppt file and turn them into an animated video presentation in a breeze. It also declares that it is the best animated presentation software to make animation videos and interactive business presentations.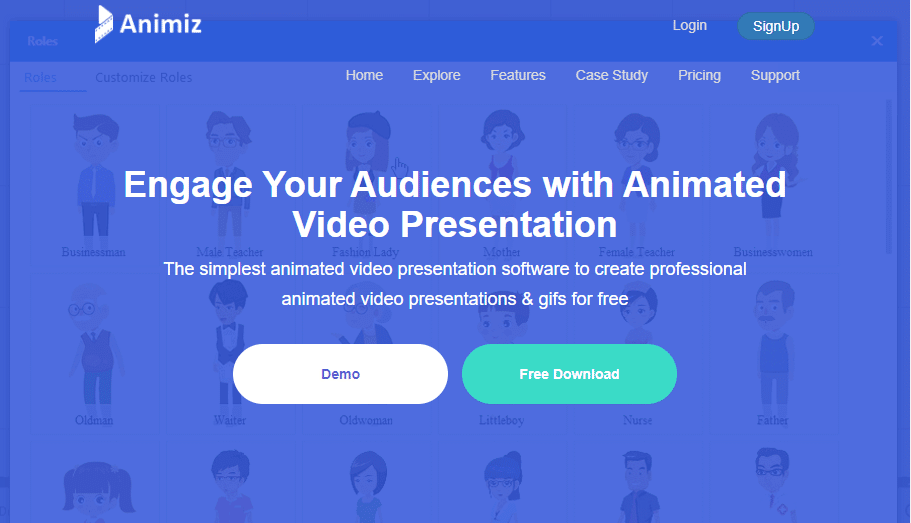 4. Focusky
No need to start from scratch. Focusky provides a full library of online templates for users to create high-quality presentations within minutes. Moreover, this animated presentation software breaks the traditional slide-to-slide transition effect and delivers impressive experiences to your audiences. To help audiences stay focused on and keep up with their speech, you could add annotations like arrows, brushes, text, and more when presenting.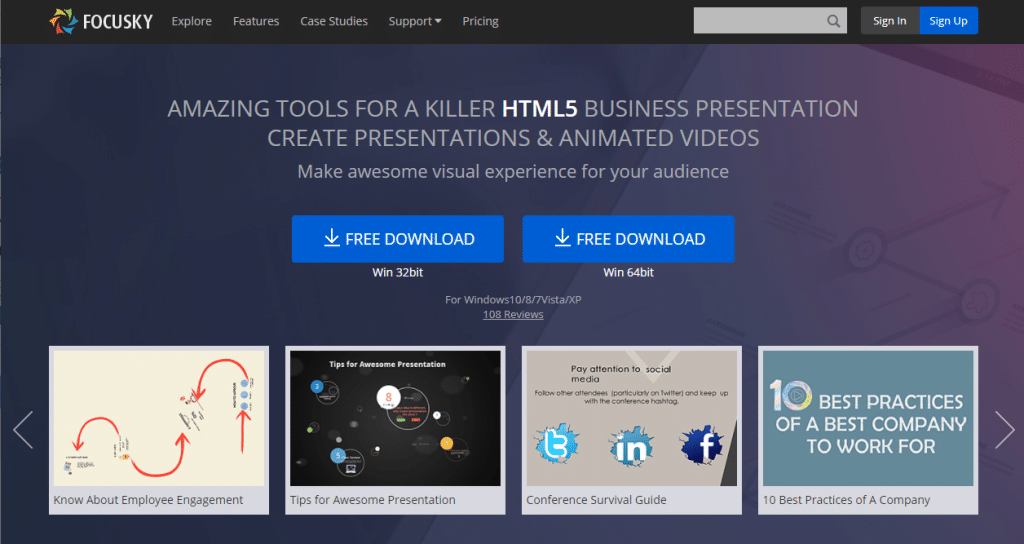 5. Keynote
Keynote is the best animated presentation software application with 18 stunning preset dynamic backgrounds to captivate the audience. It also provides more than 100 cinematic transitions and effects that allow your word to pop with just a tap, and 700 Apple-designed shapes to illustrate your point. But there's one limitation, you must have an Apple ID to create presentations on your iPad or iPhone.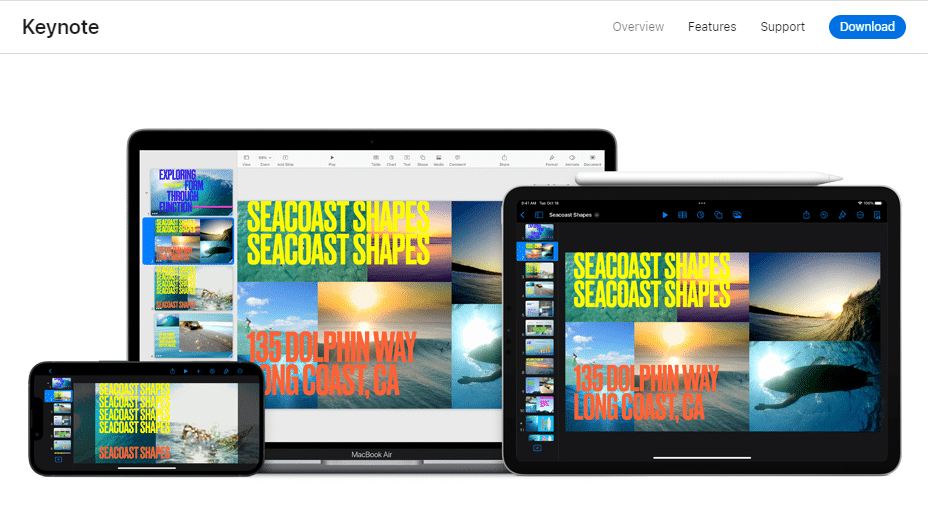 6. Microsoft PowerPoint
Microsoft PowerPoint is the pioneer of animated presentation software. It supports users in using voice, touch, and ink to interact naturally just by easily speaking or inking into a slide and waiting for the automatic conversion in seconds. Users are also able to practice the speech and get recommendations from Presenter Coach, an AI who can take your presentation to the next level.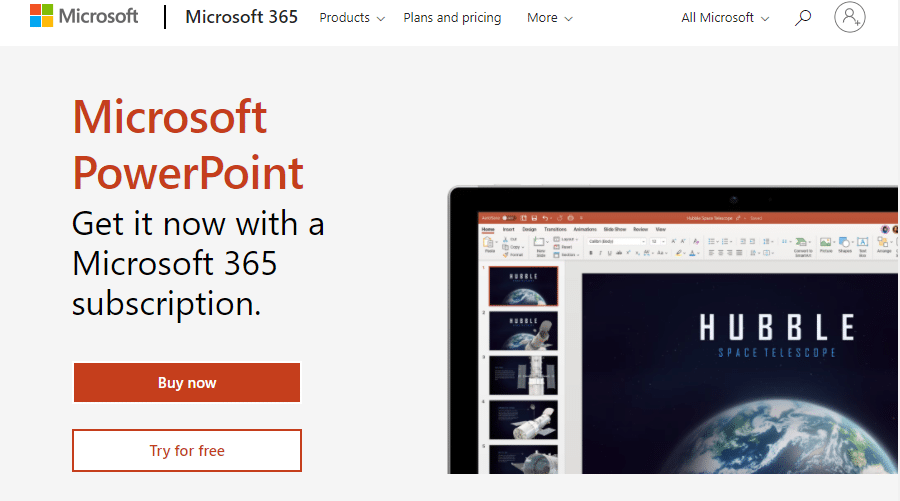 7. Powtoon
Powtoon is undoubtful the best animated presentation software, which has a huge amazing professionally-designed template asset to help you create more video and visual content faster. For businesses, this free animated presentation maker empowers you to transform everyday communications into powerful company-wide visual experiences with the highest level of service and security.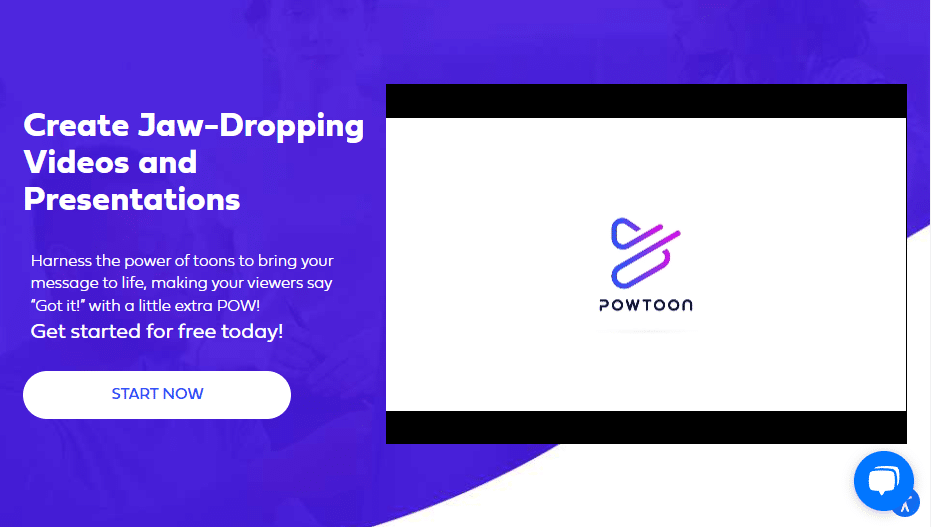 8. Visme
Visme is dedicated to helping users create anything and make them stand out interactively. This all-in-one animated presentation maker provides detailed steps and solutions for users to produce perfect presentations in minutes. It allows users to turn statistics and figures into beautiful visuals in quite an easy way. For team collaboration, your team is capable of working online together to discuss ideas and give feedback in real-time no matter where they are.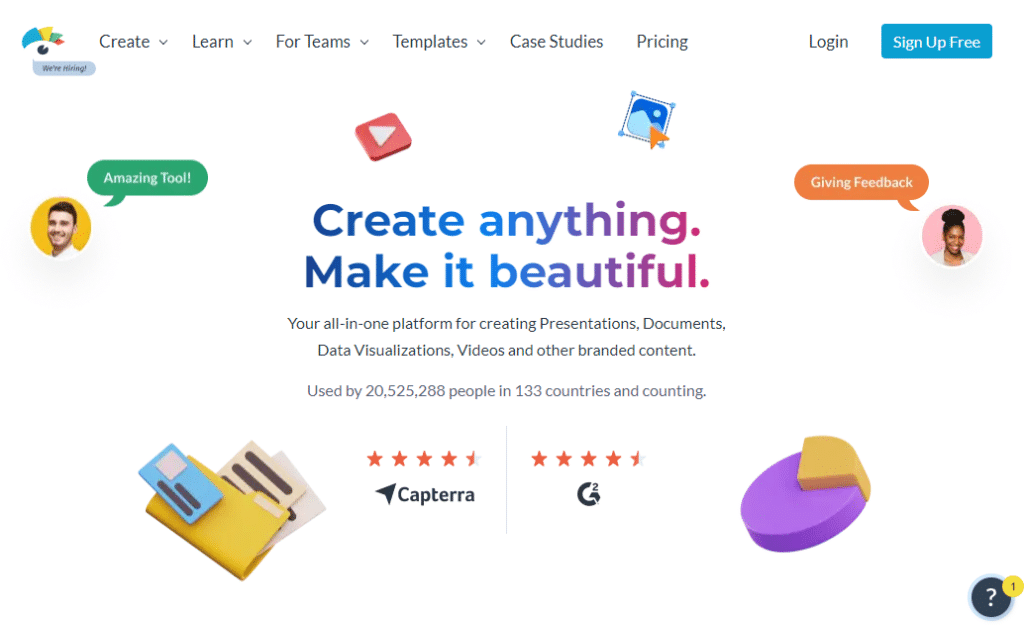 Above is our list of the 8 best free animated presentation software, you are in the position to choose the one that you are satisfied with to make the most out of your energy and showcase all your fantastic ideas. But if you are not good at making ideas appear on paper or do not want to spend too much effort in part-time creation, Mango Presentation Maker will be the best animated presentation software for you with vast pre-made templates and colorful animation elements.
Start Creating Animated Presentations Easily