Animated text is one of the most effective ways to grab attention and keep audiences engaged. With all the fascinating text animation effects that are available, viewers are likely to forget they're reading. Technology now lets you create animated text videos quickly and easily without any animation skill. You don't even have to download or learn any complex software. There are many animated text generators online. You just enter your text, choose your preferences, and you're presented with animated text. Come with us as we look at the top seven trending animated text generators online.
Animated text video example made with Mango Animate TM
Mango Animate TM
This is software that's as close to an animated text generator online as you can get. Download is fast and easy with the setup wizard and in no time, you'll be producing animated text videos. Mango Animate Text Video Maker (Mango Animate TM) gives you access to more than 150 animated text video templates that you could customize in a jiffy. All templates feature appealing, ready-to-use text animations. If you choose not to use a template, you still can apply fascinating animations to your text with just a click.
The text editor is powerful, yet user-friendly. Type directly or copy and paste text then pick catchy fonts and colors. Create sentence fragments manually or let the software do it automatically. Choose from four different video modes and several animated text video styles. Industry-leading text-to-speech converts your text to a lively voice-over and speech-to-text generates accurate captions from any audio used. Customize the size and cover of your animated text video to fit any social media platform and export it in various formats including GIF.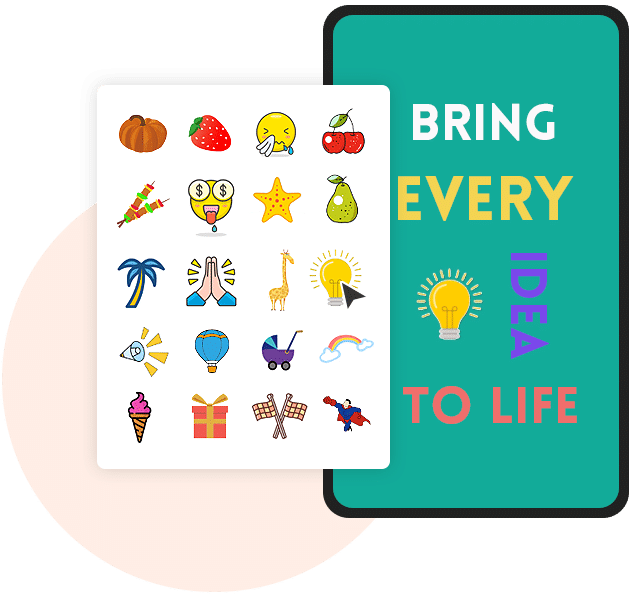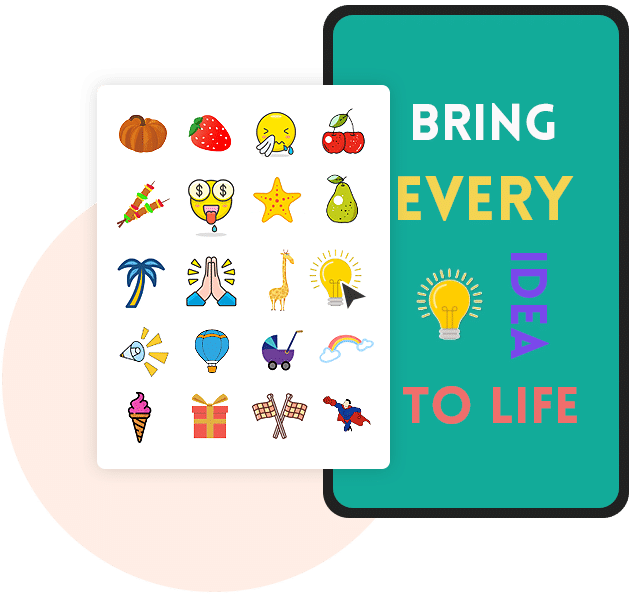 Renderforest
Give life to your ideas when you create an animated text video with this animated text generator online. The ever-growing collection of templates features different scenes to match any project. Preview the scenes from a variety of templates before choosing one you want to work with. Then add your text and any media you'd like to include. Use the online editor to alter fonts, adjust colors, and modify the font size to suit your needs. Once you're satisfied with the appearance of your text, you could preview the video. Any necessary changes can be made by going back to the editor before export. After exporting your animated text video, download it or simply share it to your social media platforms directly.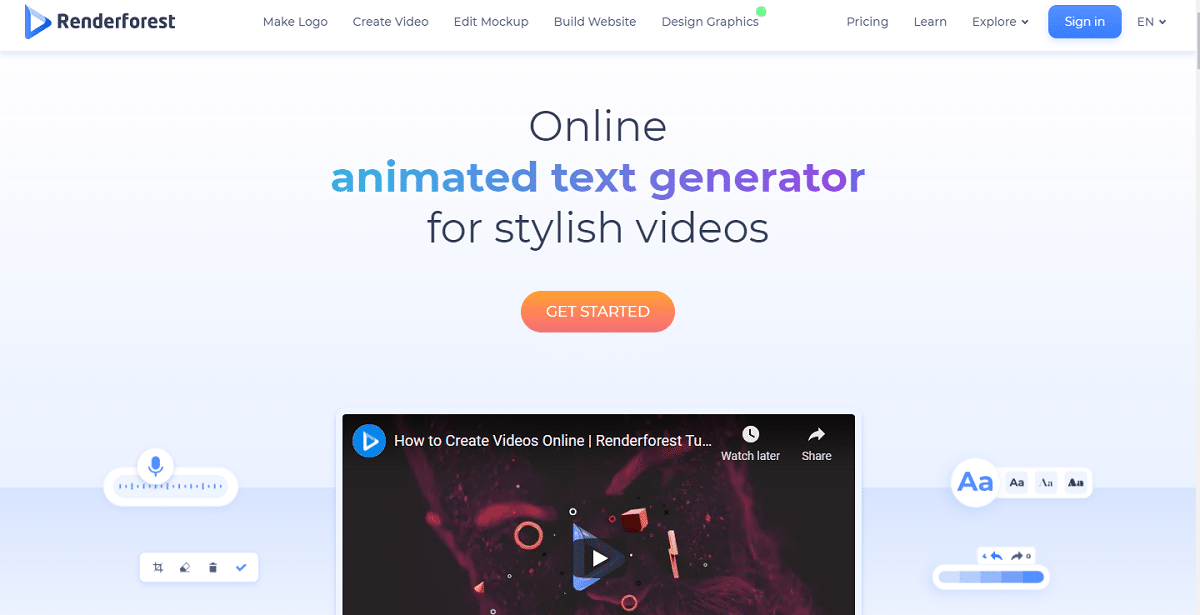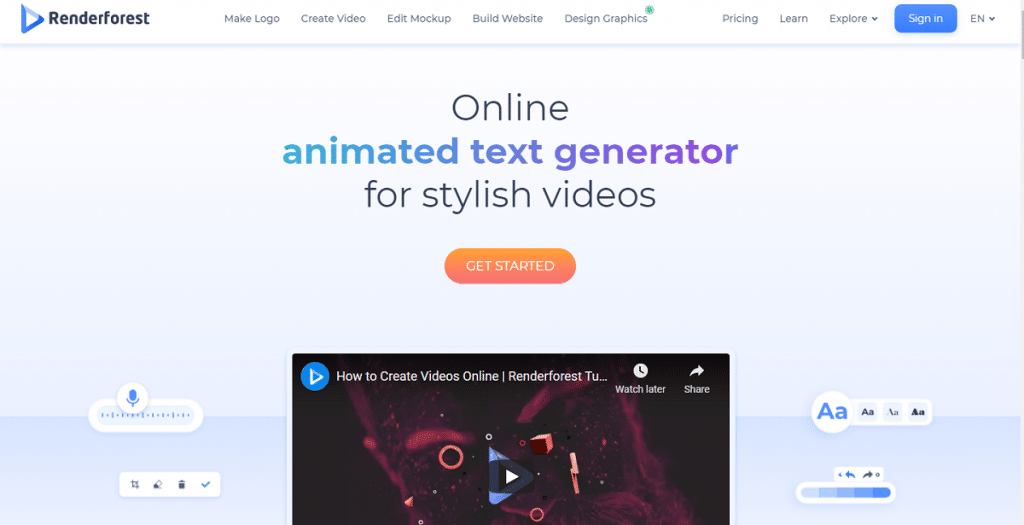 Biteable
If you're looking for a way to create outstanding animated text quickly, you'll want to try Biteable. This animated text generator online helps you communicate with your audience effectively while leaving you with time to get other things done too. Start your animated text video from scratch or use one of the hundreds of templates. Once you've chosen your preferred scenes, personalize your text, add media and animations, and you're ready to amaze the world. Download and share your animated text video and watch your business improve.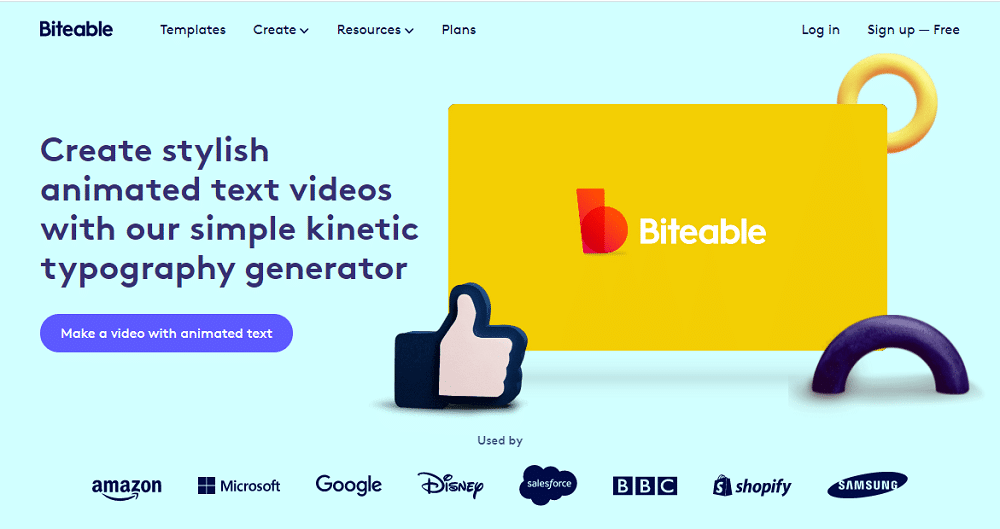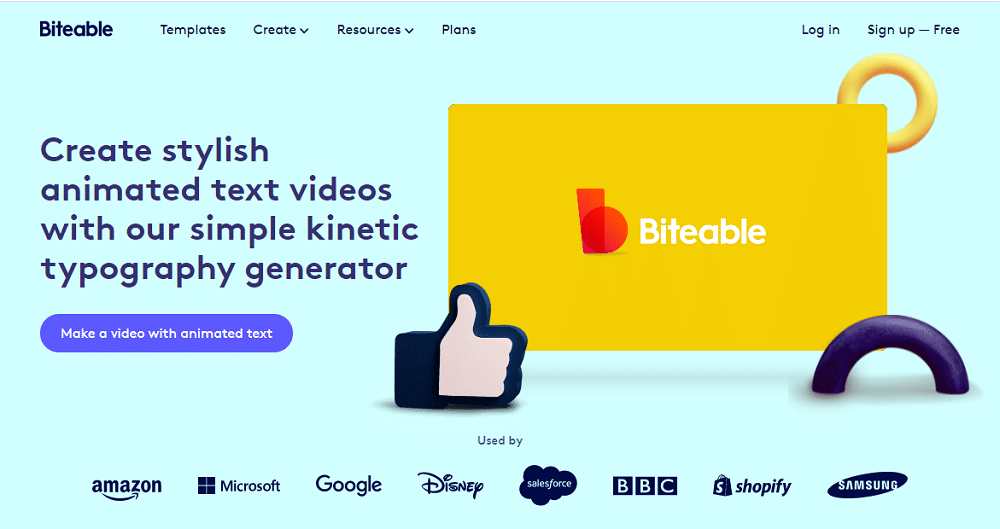 Pixiko
Pixiko is an animated text generator online that lets you focus on the creative part of your animated text video instead of worrying about the technical aspects. The process is simple. In your browser, click to get started, add and edit your text, and add motion effects. Apply fonts, colors, size, and placement. Choose a single animation effect or apply a different effect to each sentence fragment for added variety. Choose the duration of your animations and you're done! The best part is, Pixiko offers you a wide range of options so you can create exactly the type of animated text video you need.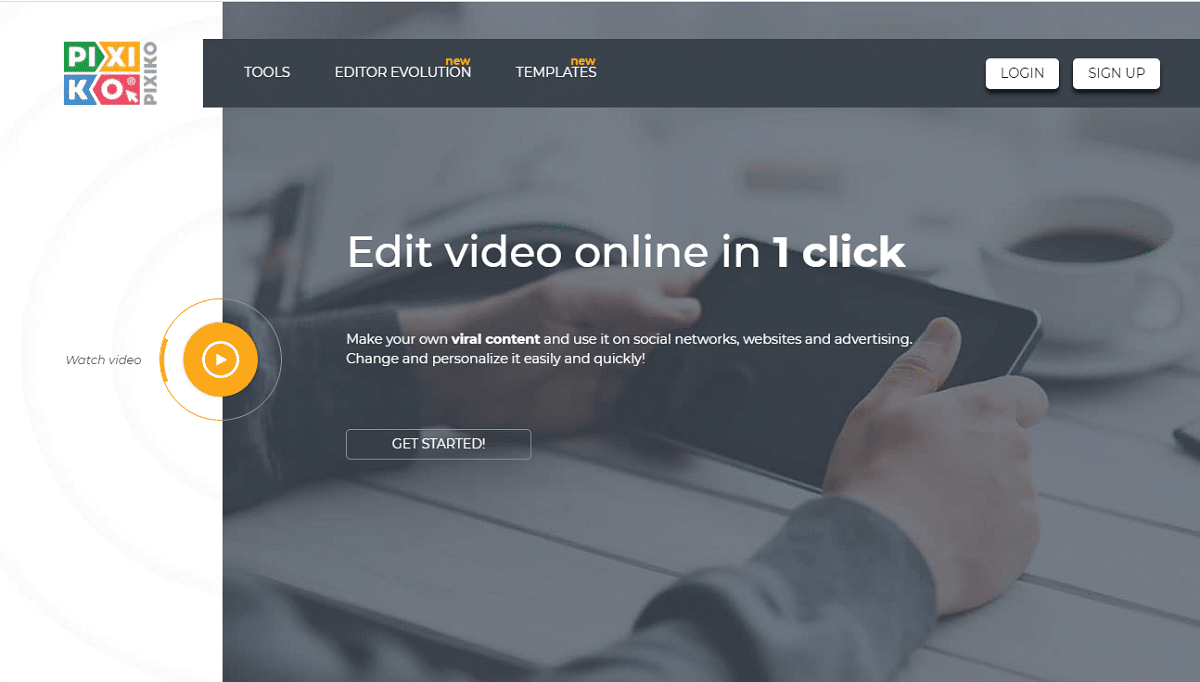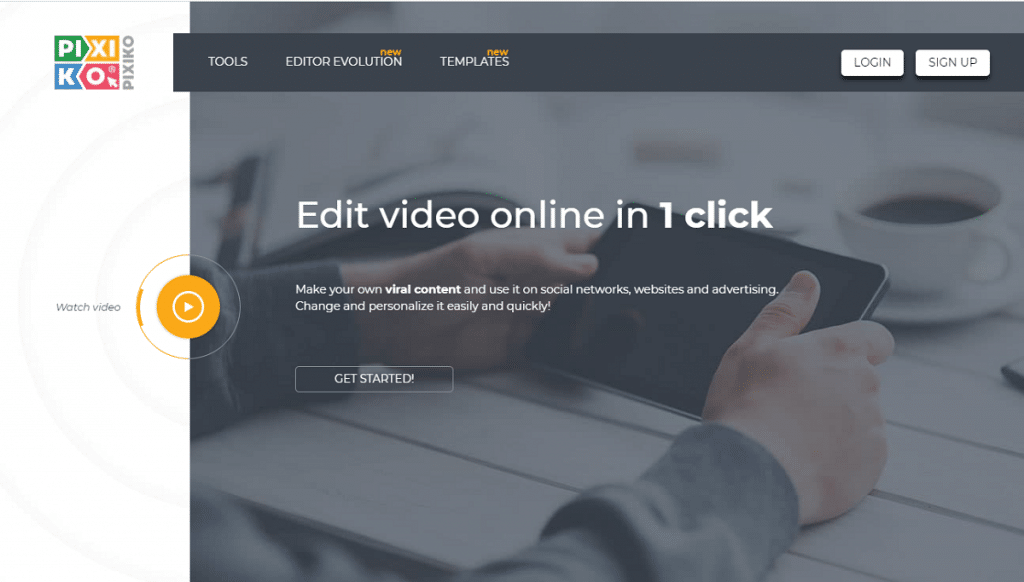 Fastreel
Get this handy animated text generator online to make animated text videos in minutes. Fastreel offers pre-made templates – you just pick the slides with the styles that suit your needs, add your text as well as media if you'd like. When you open a template in the software, the associated slides will appear on the timeline. Remove any you don't want or add others as needed. You can insert images or videos on each slide if desired. Using the 'Edit Scenes' areas on each slide, add your text and make it pop – change the font, size, or switch to cursive writing. Export your video, choose your preferred options, and download.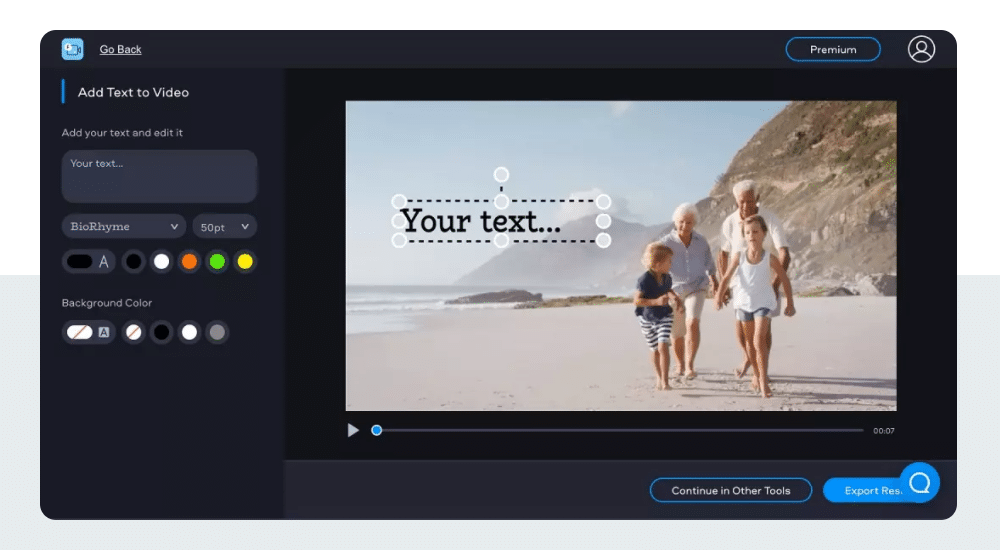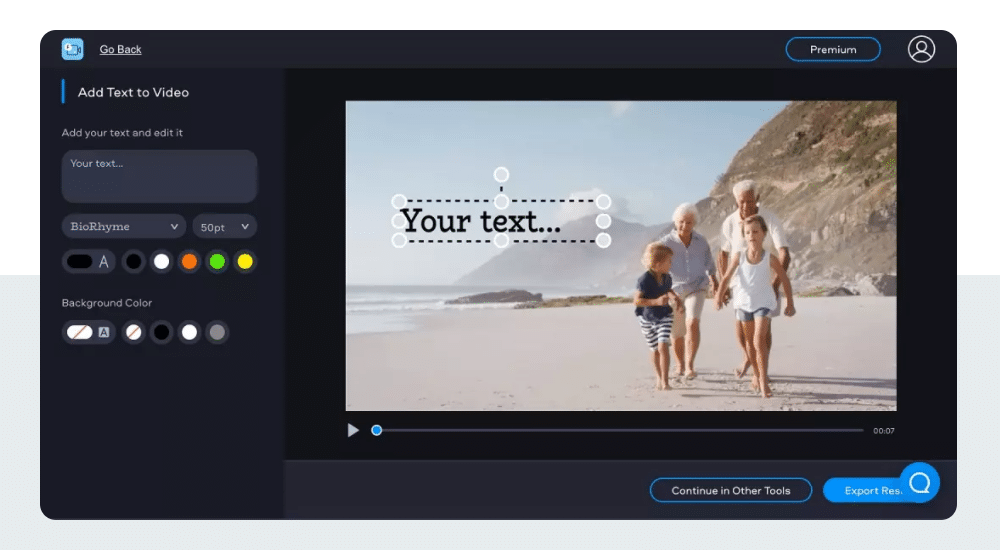 Kapwing
Kapwing is the easiest animated text generator online. It's entirely free to use and works completely online with no download needed. You can start with a template or from scratch. Upload images, videos, or GIFs directly to the animated text generator online or paste links from video streaming sites. Add your text and edit the fonts and colors. Choose an animation option for your text and you're ready to publish your animated text video. Kapwing supports most image, video, and GIF file formats.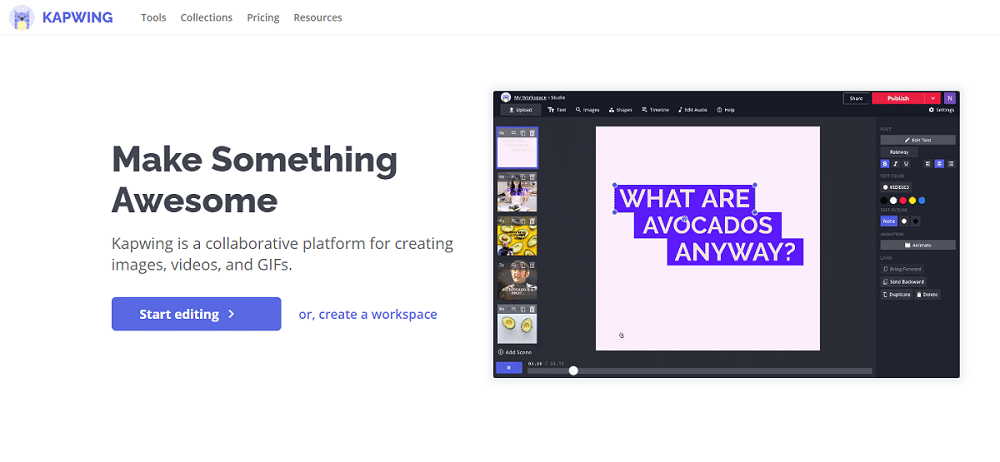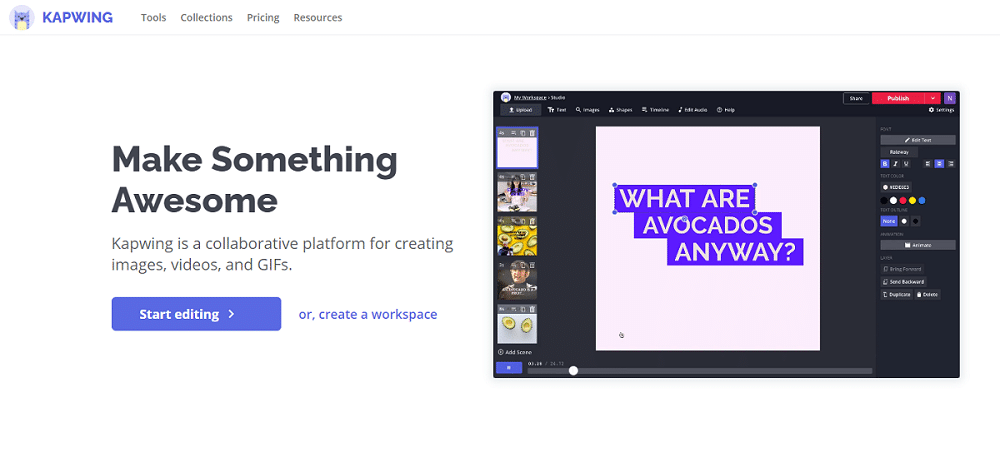 Motionden
Get everything you need to create stunning animated text videos with Motionden. This animated text generator online offers desktop and mobile-friendly versions and is completely free to use. With over 170 animated text video templates, you're sure to find something that tickles your fancy. Use the simple editor to make your video look exactly as you pictured it. Modify your text, add media such as images, videos, and music. The animated text generator online offers millions of totally free stock assets plus you also can upload your own. As soon as you're done making changes, your animated text video is ready for download.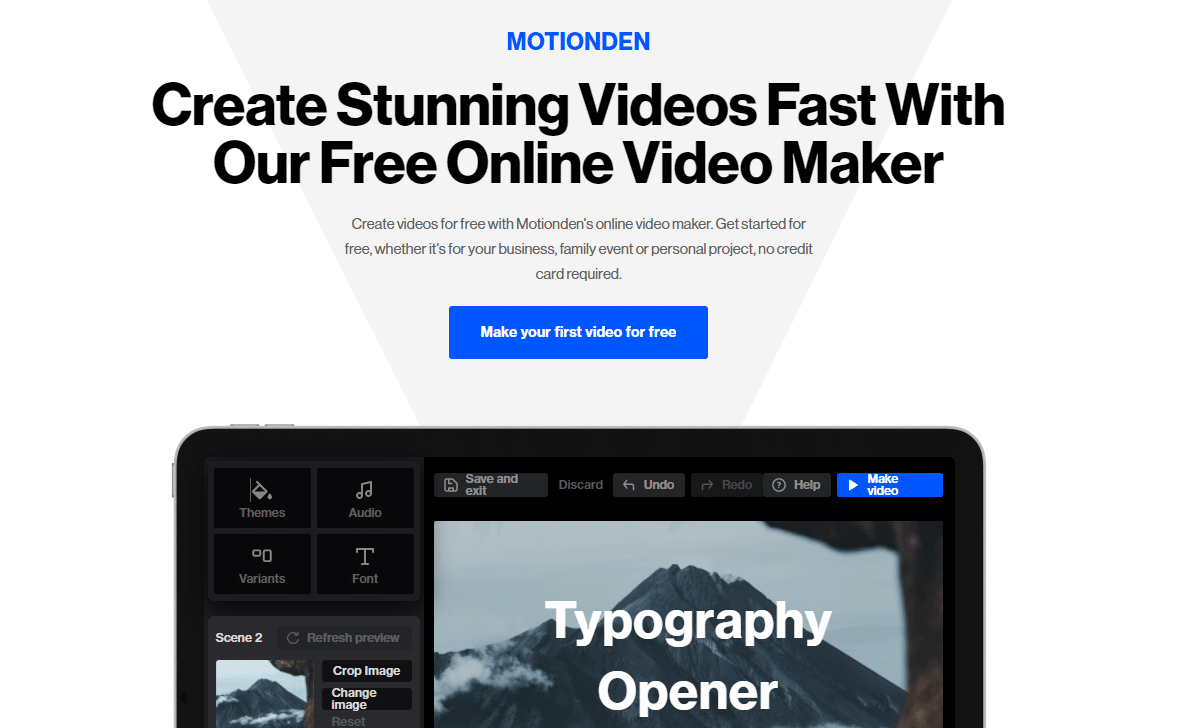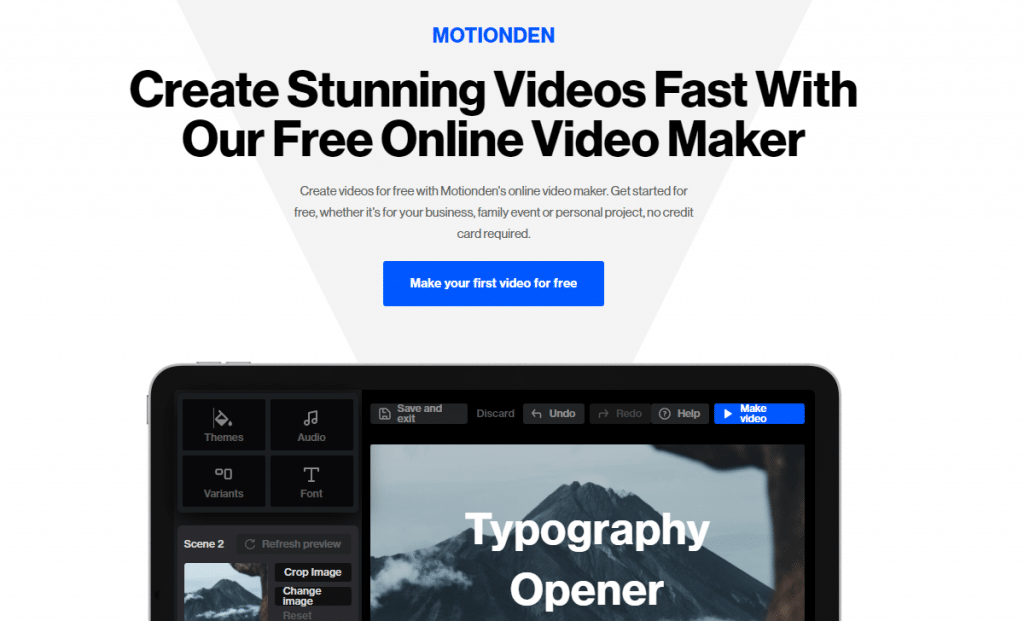 Wrap-up
Videos are currently the most effective way to transmit your message to your target audience. An animated text video is multi-purpose – it conveys information and entertains viewers at the same time. You don't have to break the bank to take advantage of this great technology. There are many animated text generators online that are either free to use or offer premium features for a minimal cost. We've outlined seven of the most popular ones you can try. So, get creative and improve your content marketing today with an animated text video using one of these animated text generators online.