To be an animator, you need to understand the composition of motion and rendering tools as animation requires a profound knowledge about 2D and 3D models. Besides, you must know what the animation rigging software is and which one you should choose to create your own unique character. In this blog, we offer you an overview of the 2D and 3D animation programs available in the market and help you choose the one that suits you.
What is animation rigging software?
Animation rigging software, also called character rigging software, is digital program that can turn a static image or 3D model into a live and vivid character, which can do the actions and perform certain kind of motion just as all the other living things in this world. The cartoon characters that appear in the cartoon movie are the accomplishments of rigging animation software.
TOP 20 character rigging animation software
Here is a compilation of 20 excellent options of animation rigging software programs for you to choose from.
TOP 1: Mango Animate Character Animation Maker
Mango Animate Character Animation Maker is 2d animation rigging software that can transform a static image into a vivid 2D character who acts like human. This effect is achieved by importing the image into the software, adding the virtual skeleton to the body and adjusting the motion according to the anticipated action. Whether you are a beginner or a professional, you can easily make an energetic figure utilizing the rigging animation software.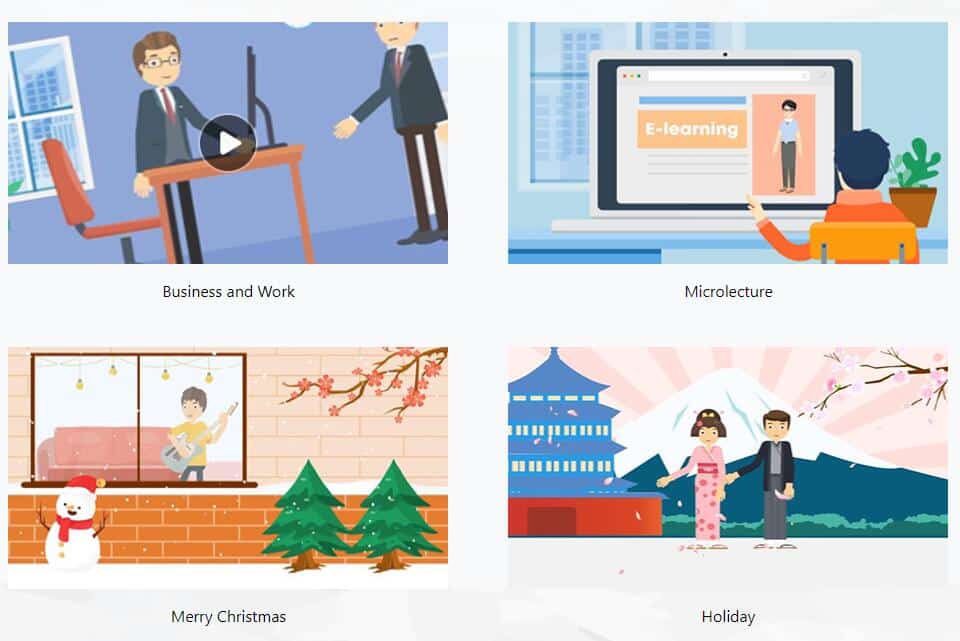 TOP2: Cartoon Animator 4
Cartoon Animator 4 is animation rigging software for all levels of users. The software enables you to create custom 2D characters with its powerful bone rigging tool. You can easily make any static image move by applying different motion templates provided in the library.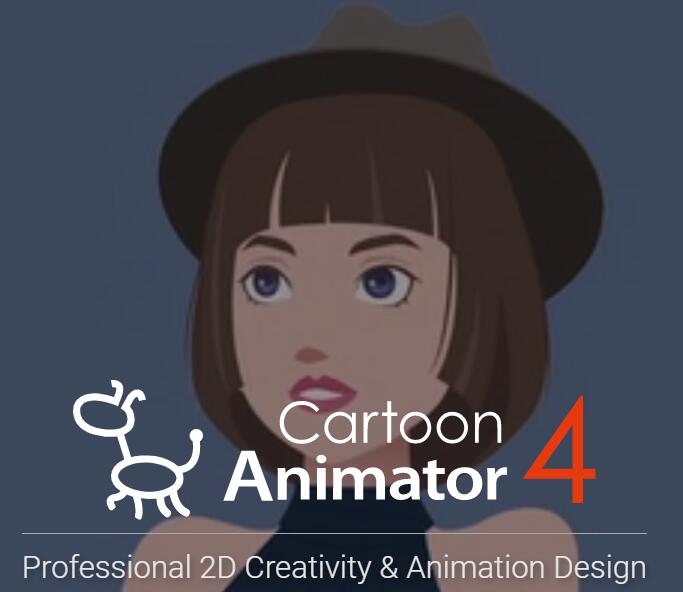 TOP3: Blender
Blender is a 3D rigging software which is comprised of tools like simulation, modeling, video editing, motion tracking, compositing and rigging for making 3D animation characters. It might take some efforts to get the hang of this rigging animation software, but it is worth trying this amazing software.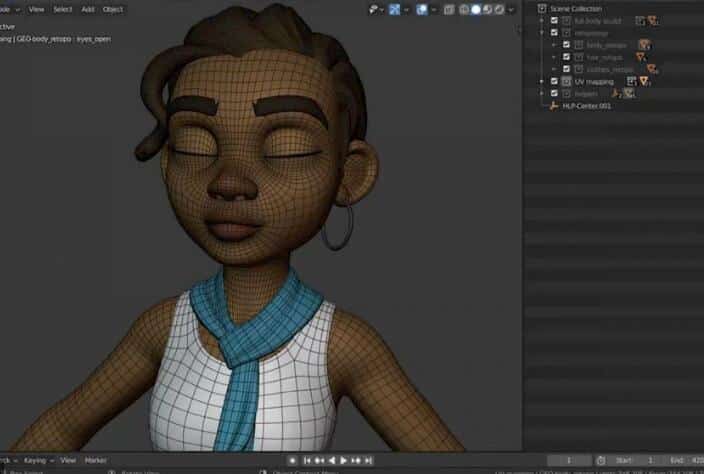 TOP4: Mixamo
Mixamo is 3D rigging animation software that can give life to all animated video characters. Sliders built-in within the software help with slowing down or speeding-up of animations for giving a closed or open appearance to animated objects.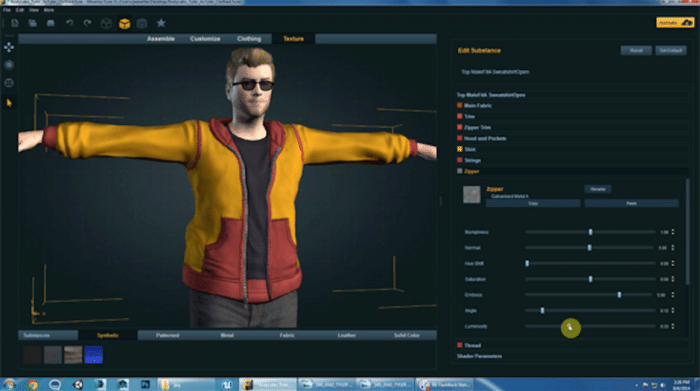 TOP5: Daz Studio
Daz Studio is 3D rigging animation software where you can find rigged and textured 3D characters as well as models for building quick animations. This animation rigging software provides a range of customization tools for making stunning animated characters.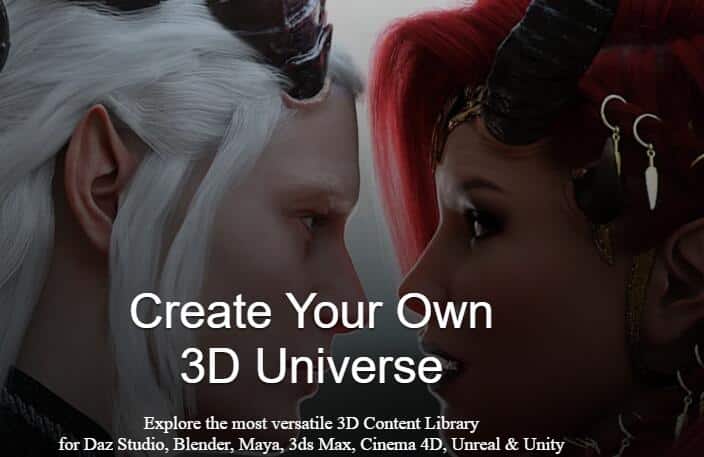 TOP6: Toontastic
Being a member of the best 3D animation rigging software, Toontastic offers a wonderful platform for users to design live and vivid characters with the help of the build-in 3D drawing tools. It aims to help animators tell stories using brilliantly executed animation characters and objects.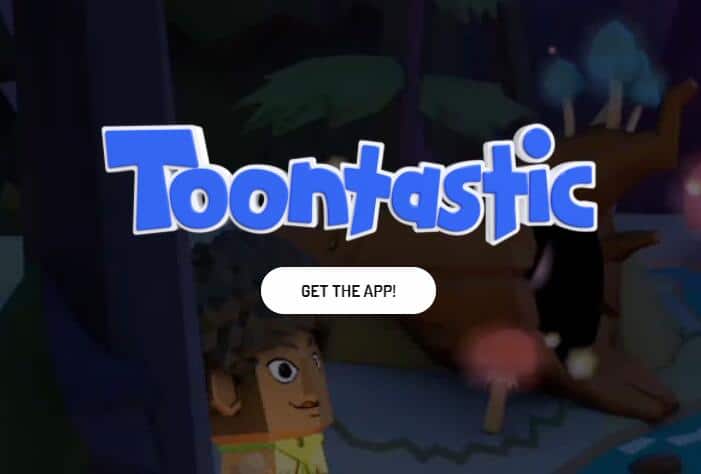 TOP7: Animation Desk
Animation Desk is 3D animation software that enables animators to create cartoons and animated stories. It lets animators create artificially rendered graphics videos, PSD layers. The best part of this software is that it allows users to import external clips and photos to the project as a layer layered form.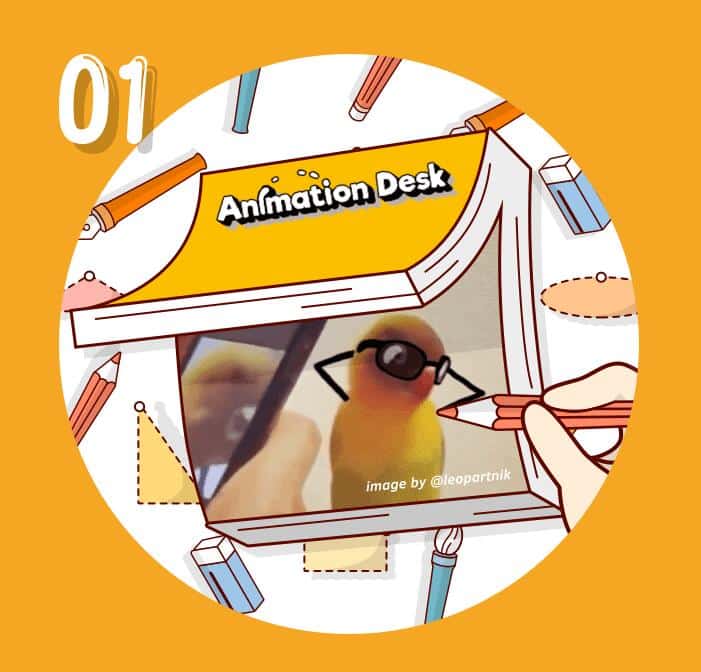 TOP8: Toon Boom Harmony
Toon Boom Harmony is a professional animation rigging software that is used by beginners as well as experienced animators. This popular software offers advanced tools and features for drawing, rigging, animation and all that is required from animation software.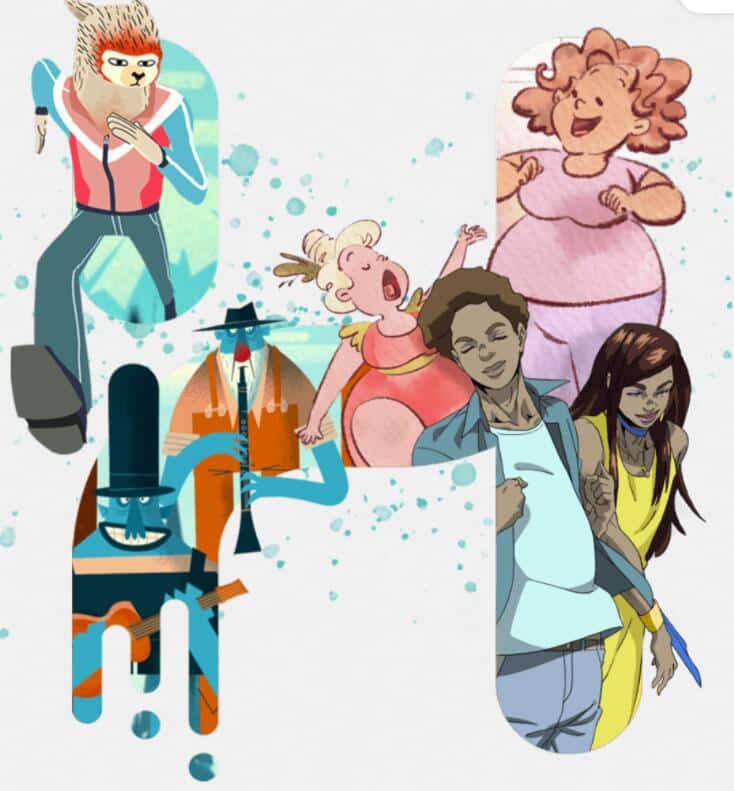 TOP9: Synfig Studio
Synfig Studio is 2D rigging animation software that you have advanced control on the characters by using a bong system and complex deformations. It also enables advanced controls for creating character puppets and other dynamic structures.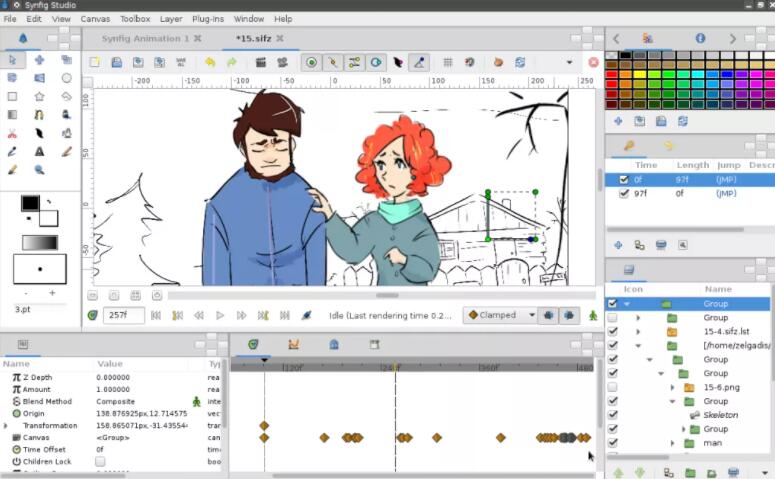 TOP10: Adobe Character Animator
Being one of the newest additions in Adobe family, Adobe Character Animator is excellent animation rigging software that allows users to animate cartoon characters in real time very easily and fast. Users can also make the character walk, make gestures, hold objects, and more by using pre-defined triggers and functions.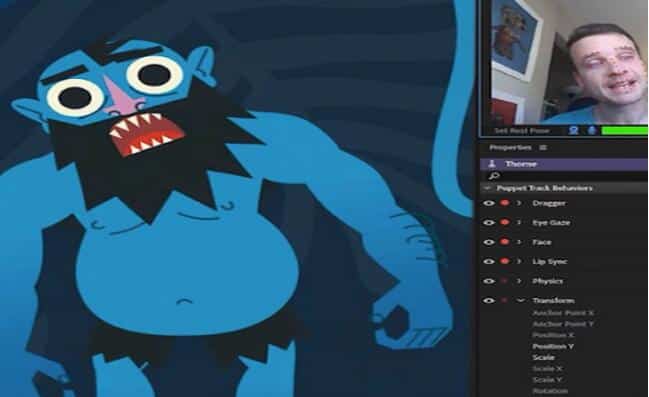 TOP11: Maya
Maya is 3D animation rigging software that is powerful and flexible. Maya can handle modeling, rigging, animation, lighting, and rendering plus much more. And it does those tasks better than most other 3D animation software.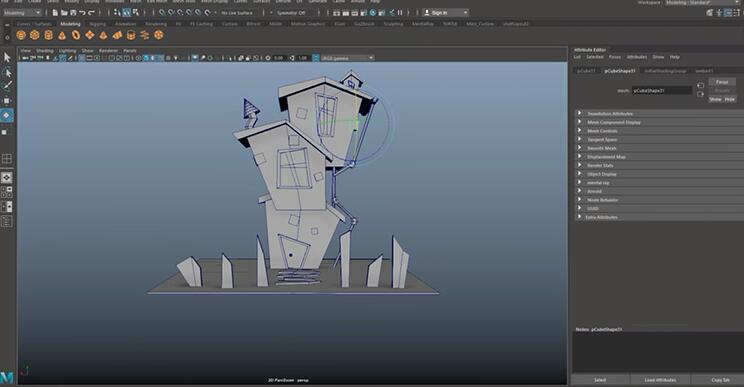 TOP12: Rhinoceros 3D
Rhinoceros 3D is awesome 2D or 3D animation rigging software that has a wide range of application including computer-aided design(CAD), 3D printing, product design, and industrial design as well as multimedia and graphics.
TOP13: Cheetah3D
Cheetah3D is brilliant 3D animation rigging software that is convenient for users to learn 3D animation package complete with modeling, rendering, and other animation tools.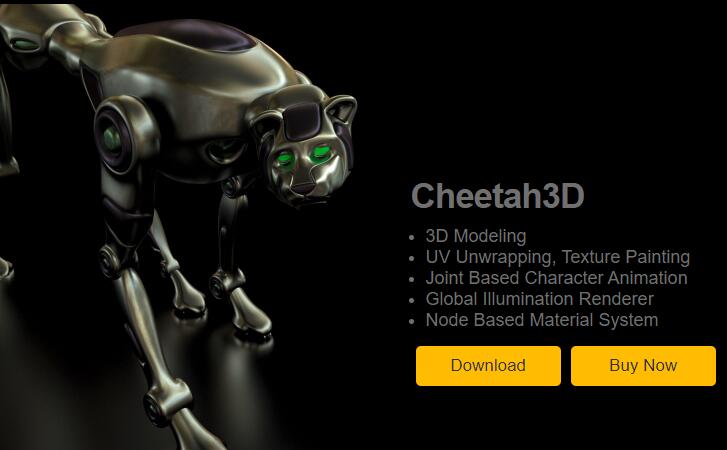 TOP14: Adobe After Effects
Adobe After Effects is 3D animation rigging software designed to add motion graphics and other kinds of visual effects to videos. You can also add dynamic movement to objects and interesting expressions to make the content livelier.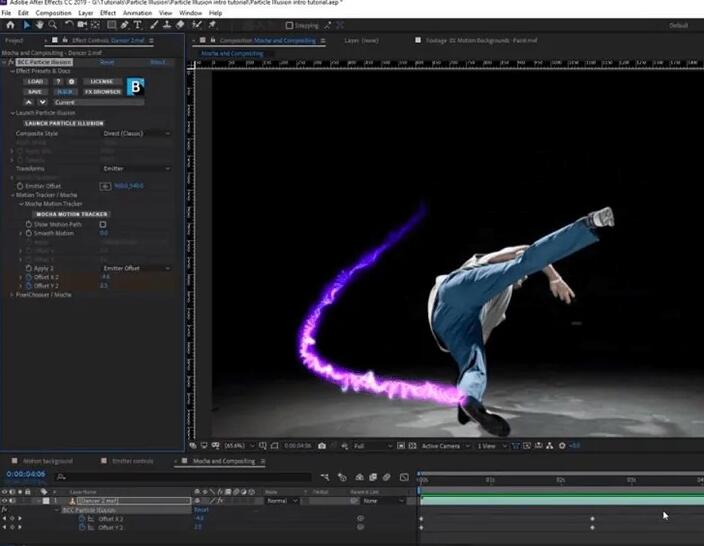 TOP15:Rive
Rive, 3D animation software that freely lets you do regular modifications and iterations in a hassle-free manner, help users to cr eate animated icons, game characters, onboarding screens and sophisticated interactions.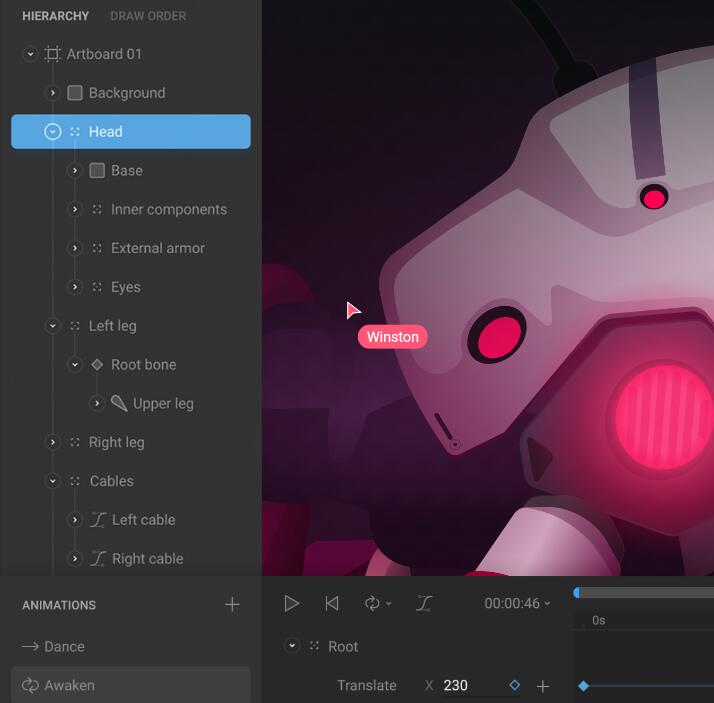 TOP16: OpenToonz
OpenToonz is a free and open source rigging animation software that provides animators all the necessary tools for 2D animation. As it is open source, it lets developers and expert animators customise the software to suit their requirements.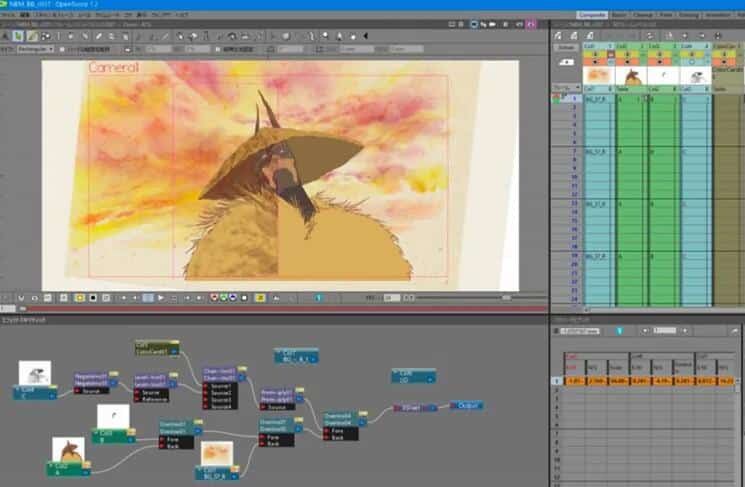 TOP17: Akeytsu
Akeytsu is the most accessible and effective rigging and keyframe animation software to breathe life into 3D characters, bipedes and creatures. With Light Rig System, rigging and posing has never been easier.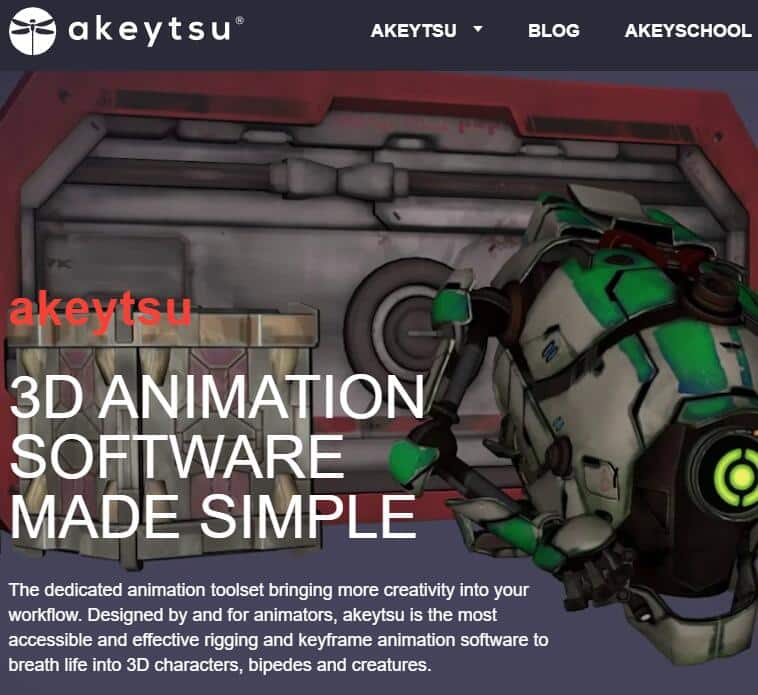 TOP18: Rumba
Rumba is professional 3d rigging animation software. Designed from the ground-up for animation, Rumba makes the animation process fast and intuitive. It provides a real-time creative experience that reduces time-consuming tasks to let the animators focus on their artistic expression.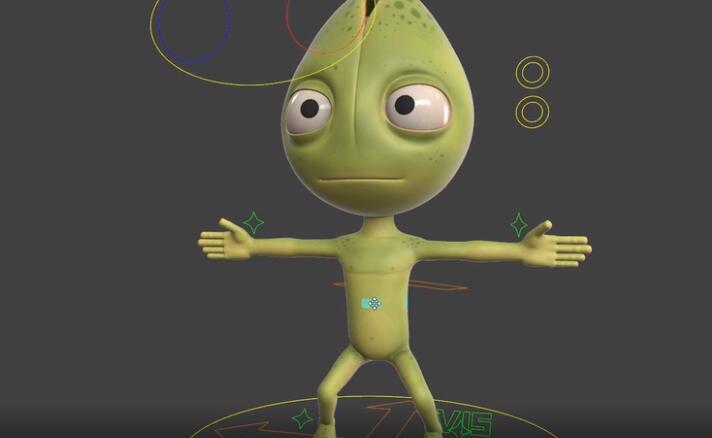 TOP 19: Auto Character Setup
Auto Character Setup is production-ready, automatic rigging animation software for bipedal characters. You can quickly adjust the flexible, general-purpose biped rig to work with a wide range of characters, and enjoy streamlined processes for binding, weight painting and applying corrective morphs.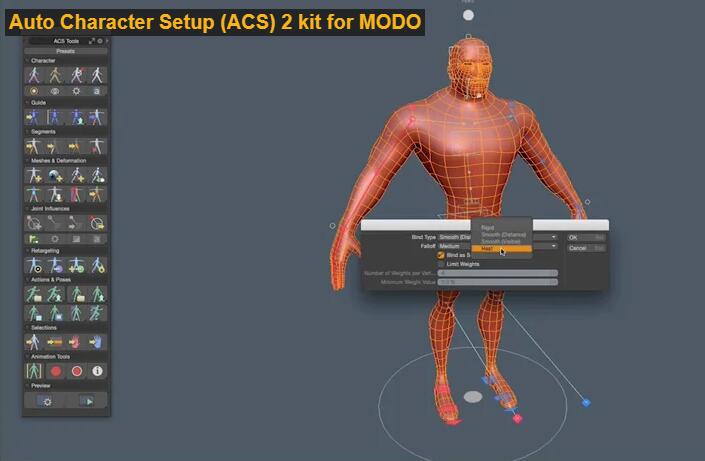 TOP 20: Iclone
Iclone is real-time animation rigging software that helps users easily produce professional animations for films, previz, animation, video games, content development, education and art.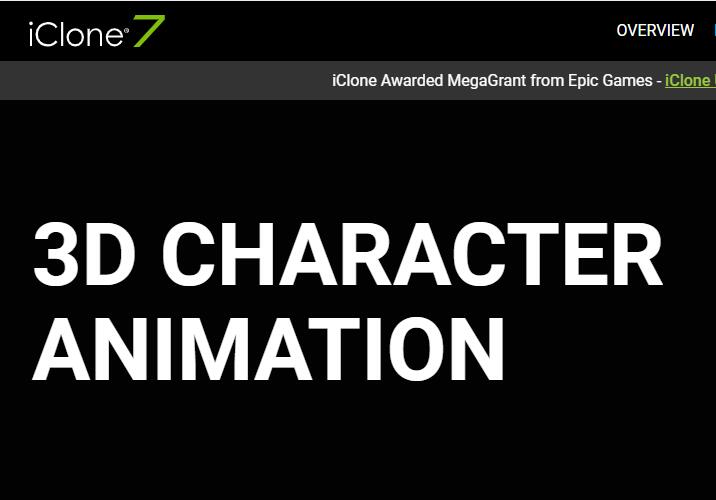 All in all
There are varieties of animation rigging software for users to choose. So if you want to make an awesome character, firstly you should choose the most suitable one from the above 20 2D or 3D animation rigging software. Then you can use it to create whatever characters you want.