Has this ever happened to you? You've exerted yourself to write many great articles or blog posts. Yet many of the posts don't get enough views as expected, or worse — are left unnoticed.
How to end this nightmare?
One of the most cost-effective solutions is to convert article to video.
Why You Should Convert Articles to videos
The answer is simple: videos are loved by people!
It's no secret that the demand for video content grows with every passing day. By 2021, video will represent 80% of all internet traffic (Cisco). In addition, 78% of people report watching videos online each week while 55% of those watch on a daily basis (Social Media Week).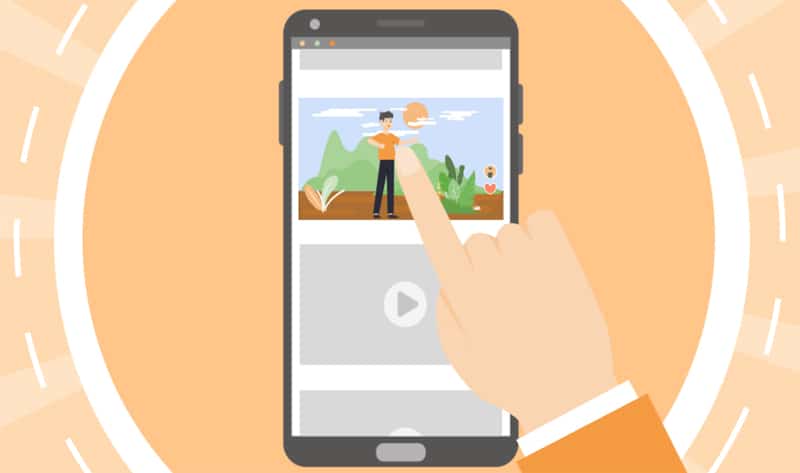 In such a trend, converting your articles and blog posts into engaging and shareable videos is sure to generate more traffic. You will save a ton of time on content creation while getting more clicks and views on the internet. Plus, it's quick, effective, and inexpensive.
If you're ready to repurpose your articles into videos, and unlock the power of video content, keep scrolling.
Convert Article to Video in 6 Simple Steps
To get started you are going to need an article to video converter. Mango Animate Text Video Maker (Mango Animate TM) is a simple yet powerful tool that allows you to convert articles to videos and share on social media easily. This text video maker is characterized by simplicity and function. Its advanced text to video technology helps you create a stunning animated article video faster and smarter.
Time needed: 5 minutes.
Pick an Article

First, choose an article or a blog post you want to turn into a video. You can choose to convert the whole article, or simply list the key points to keep the article video short and sweet.

Convert Article to Video

When your script is ready, it's time to fire up the article to video converter. Sign up or sign in to your account, and create a project from a text video template or start from scratch.

Simply paste or import your text into Mango Animate TM, hit the button, and you convert text to video that comes with amazing text animations in seconds.



Give Your Text Style A Little Tweak

After converting your text to video, you can change the text style as needed. This text video maker allows you to change text color, size, font, as well as text animations with ease.



Add Audio to Video

Use the built-in text to speech (TTS) feature to create human-like voice-overs for your article video. With dozens of languages and voices to choose from, you are able to deliver personalized experiences for your target audience. If you would like to further drive your audience's emotions, try adding some background music.



Publish and Share

Once you've finished creating your video, click the Publish button to save your video in video or animated GIF format, and upload it to YouTube, Instagram, Twitter, TikTok, and more. Just hit the Publish button and share your stunning article video with the world.

In Conclusion
Repurposing your old content as shareable videos is not as time and money-consuming as you have imagined. To create a killer article video or blog video, all you have to do is to choose your posts and let Mango Animate Text Video Maker take care of the rest.
[v_downbox title="Convert Articles to Videos Today"]Download Now[/v_downbox]