An explainer video is a short and informative video that aims to explain a concept, product, or service. These are becoming an essential part of the landing pages of the website to demonstrate what the company has to offer and what sets them apart from others. You can buy animated explainer videos with some special tools to create your unique identity.
A high-quality explainer video is a powerful tool to promote your business and to boost product conversions. Animated explainer video production has been made quite simpler. Tons of animation video software popping up every day to offer a plethora of animated explainer video templates. There are numerous animation explainer video websites and agencies that can help you to create animated explainer videos and modified according to your exact needs.
With pre-built animated explainer video templates, you can make compelling videos to improve marketing efforts. Below we would give you some of the best options to get the right animated explainer video templates. So let's jump into it.
Animated Explainer Video Templates Websites
1. Mango Animate
This is a free animated explainer video software having a vast collection of free media objects. Images, animation widgets, SVGs, effects, shapes, symbols, and charts will undoubtedly enrich the animation explainer video you are planning to create. You can also add the subtitles without any hassle and can record your voice to make it more engaging. If you are looking to animated explainer video templates, then you can count on this animation video software.
2. RawShorts
RawShorts is an animation video software which is providing quality animated explainer video templates for different business's needs. RawShorts places your hands on the power of animated explainer videos. This explainer video software lets you make professional videos in minutes, irrespective of the budget and skills. Their animated explainer video templates are so cool that going to make your animation video irresistible.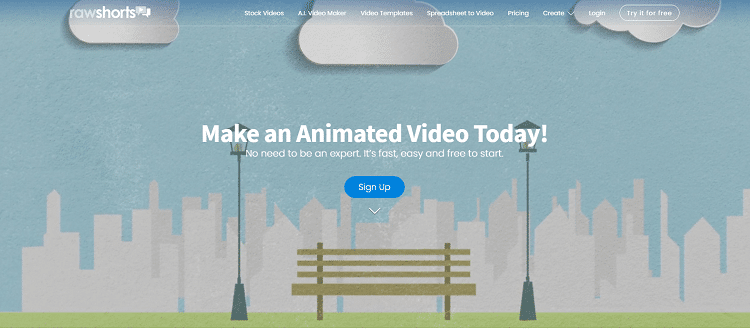 3. Wideo
Wideo is an animated explainer video software that enables you to create and edit animation explainer videos even if you don't have any previous knowledge in this field. You can use ready to use animated explainer video templates in explainer video software to make stunning animation videos.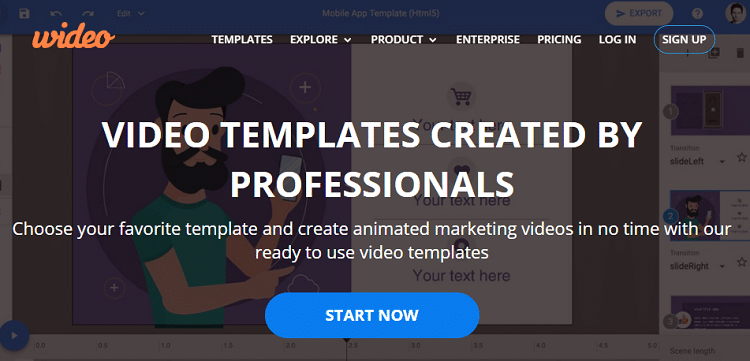 Aniamted Explainer Videos Studio
1. Darvideo
They are an animated explainer video studio that produces animation explainer videos to improve the company and help brands connect with consumers with ease and fun explaining complex ideas about their services and goods.
For the ones who are looking to buy animated explainer video services, this one is the perfect combination of efficient, quick, and inexpensive solutions. Explainer videos, cartoons, character animation, advertisements, TV spots, and advertising images, video infographics, 2d graphics animation video, flash animation, they make animation videos for brands all over the world.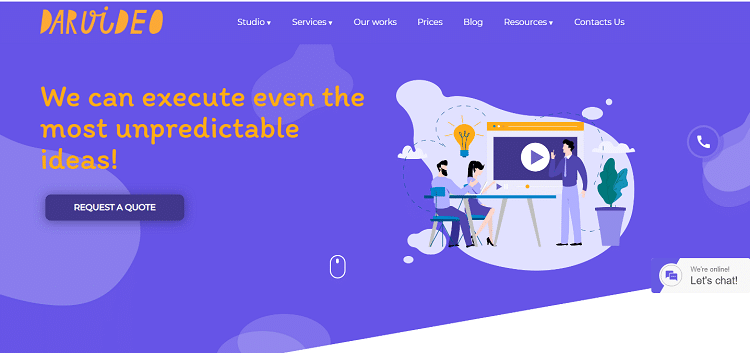 2. Demo Duck
Demo Duck is an animated explainer video studio that has the potential to humanize your brand, educate your consumers, promote your goods, and more. It's not all about making a nice animated version of the explainer on your homepage. As for every marketing campaign, animation explainer videos ars a continuous tactic. An animated explainer video studio like Demo Duck will plan with you and then lead to remarkable results.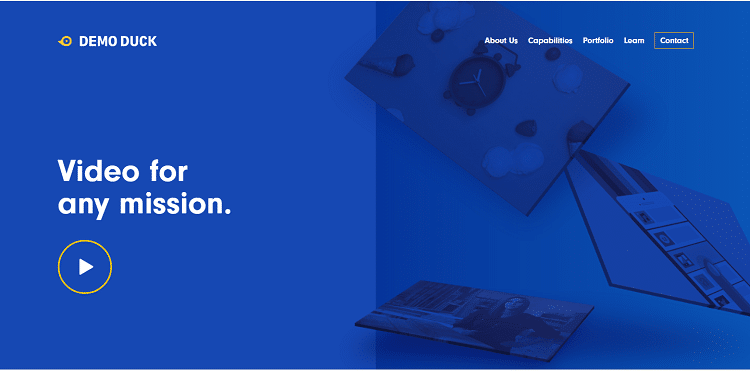 The Process of Buying Animated Explainer Videos
Choose a suitable agency or studio

If you are interested in increasing your marketing efforts with an animation explainer video, selecting the right agency is a crucial first step in the process. Partnership with an organization with the right mix of experience, artistic talent, and know-how throughout the industry will make or break your video.  
Consider the following points if you want to choose the right agency or studio for animated explainer videos:
• Check Portfolio: You may ask to see samples of their work as an initial phase when scoping out a potential video agency. Many businesses can host their portfolio on their website, but if you want to see a video customized to a specific sector, you may need to ask. It will help you get a sense of the quality of their work.
• Check Reputation: only quality samples won't help you. Check for their reputation as well. Do a quick research on Google and see what reviews they are getting from happy or angry customers.
• See if your budget is matching with their quality as well
• They are following the right processes and steps

Write the script and send it to the agent or studio

To create engaging animation explainer videos, you need to put your efforts into writing a compelling script. Use the tone to convey the message according to your target segment, as you know their pain points better than anyone else. You should follow these general outlines while writing the script:
• A quick overview of the product/service
• Introduce the problem efficiently
• Present a solution
• Call to action

Convey detailed requirements

The 3rd step of the production process is to put forward the video requirements in a detailed manner. You should not let them blame you at the end of the process for not providing the right details.
Tell them each and every detail like:
• Photos, motion graphics, video length, and sounds to be used, etc
• Target audience
• Purpose of the video
• Core message of the video

Check the quality of the final product

When you finally receive the animated explainer video, check the quality first. Check whether it met the desired criteria. You must also verify that all photos, sounds, animations, and motion graphics are well suited to your marketing concept.

Measure the performance

Measure the animation video engagement and lead conversions abilities after you buy animated explainer videos from reliable sources. Look for some robust data on YouTube insight, Google Analytics, or any other platform depending upon where you are using the video.
Conclusion
Using animated explainer videos to explain a problem or demonstrate a product to potential clients can bring in more leads. If you, too, are looking for the options to buy animated explainer videos, then choose the one wisely. With the options presented here, you will be able to transform the text-based content into compelling videos. Pay special attention to the features before deciding where to buy animated explainer videos. Undoubtedly, explainer videos can be the game-changer for your marketing efforts.