Compared with 2D animation, 3D animation is more intuitive and visual, bringing more powerful visual impact. 3D animation has been proven to be able to make industry process much more fluent, engaging and economical. Other than this, it allows communication goes on in a memorable and immersive way.
3D animation is to use computer device to generate objects that look like they are moving lively through three-dimensional space. Nowadays, artist using 3D animation software to build up their 3D characters for many purposes as diverse as gaming, filming and cartoon video.
In 3D animation, created objects can be moved and twisted following the same principle as in real life, looking like they have their own mind and action system. To create fantastic 3D animation explainer video, you need fantastic 3D animation software.
In this article, we aim to give you an overview of best 3D animation software available, helping you quickly master their features and functions. Check out the list.
1. 3ds Max
3ds Max is one of the professional commercial 3D animation software for making 3D animations, games and images, which suites on the market. It has multiple powerful modeling capabilities and flexible plugin architectural renderings. This 3D animation software features particle and light simulation, a cloth-simulation engine, and even brings its scripting language to the table. The built-in Arnold renderer provides a fully interactive and stunning experience and can deal with your complex and difficult characters and scenes in a high quality. This best 3D animation software makes you work faster and help you to meet deadlines, allowing you to spend more time on your creativity and inspiration.

2. MotionBuilder
MotionBuilder is a technical 3D animation software, which is used for virtual cinematography, motion capture, and traditional key-frame animation. It is mainly used in film making, television production, as well as other media projects. With this 3D animation software, you can animate 3D characters, which is super suitable for game scene development and animated movies. It also provides pre-built animation moves for you to quickly create your 3D animation. Once you understand how skeletons move, you can work with MotionBulider character engine to create 3D characters.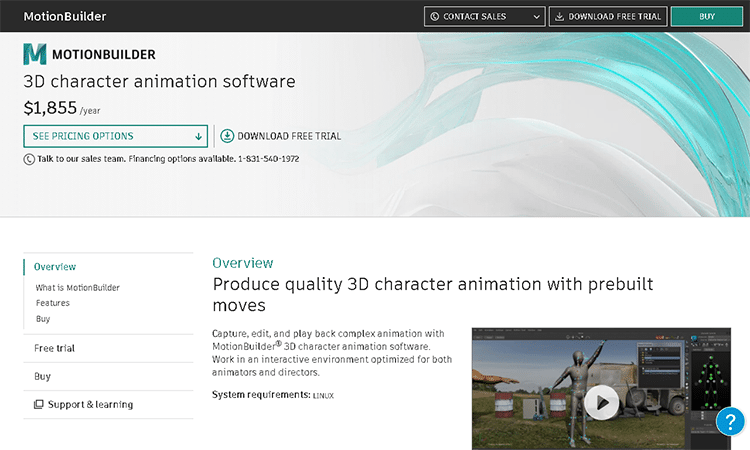 3. Blender
Blender is a free and open-source 3D animation software used for creating animated films, 3D printed models, interactive 3D applications and computer games. It features multiple powerful tools such as 3D modeling, UV unwrapping, raster graphics editing, texturing, rigging and skinning, rendering, video editing, and so on. Blender also supports input from motion capturing software. Even facial expression motion capture possible using makers printed onto the character's face.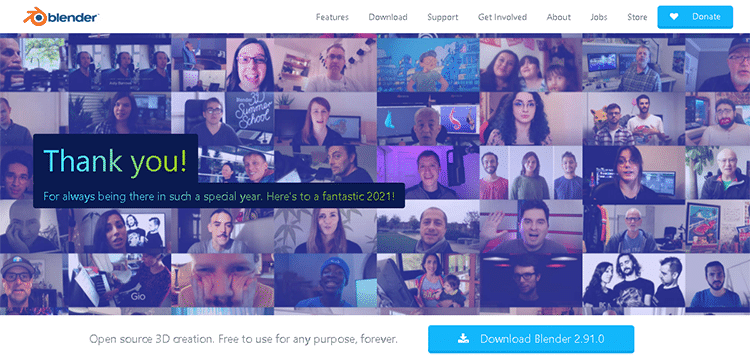 4. Cinema 4D
Cinema is an easy to use 3D animation software which is perfectly suitable to beginners. It is the perfect package for all 3D artists who want to make out breathtaking results fast and hassle-free. Both beginners and professionals can take massive advantages of Cinema 4D's wide range of powerful tools and features to achieve fantastic work with total ease. It is not fee to use. You need purchase this amazing product to launch your 3D animation journey.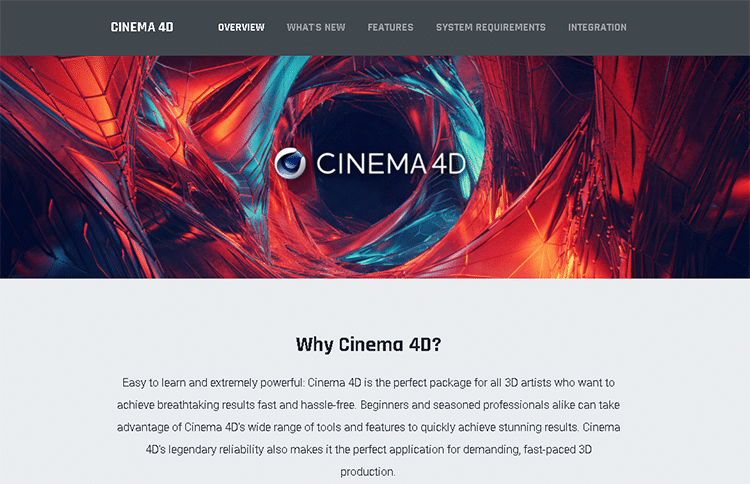 5. Clara.io
Clara.io is a free web-based 3D animation software that runs in your browser. With Clara.io, you can make complex 3D models, create amazing photorealistic renderings and share them without installing any software programs, simplify the whole process to a great extent. This 3D animation software allows you to embed your 3D models and 3D animations into websites, which is quite convenient and powerful.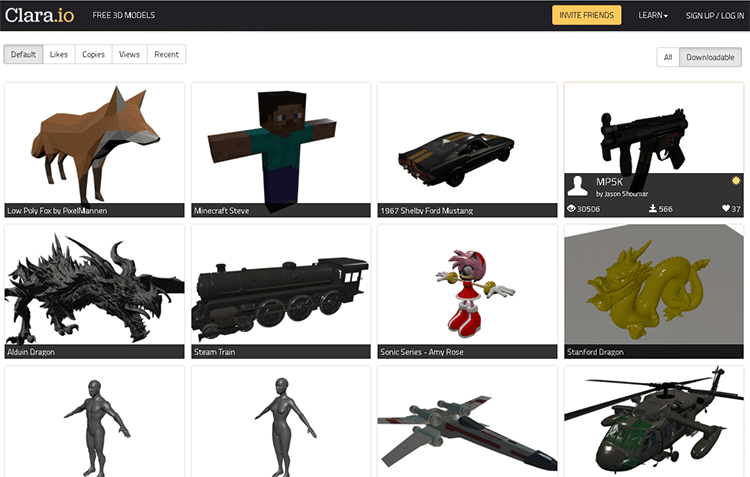 6. Daz 3D
Daz 3D is a powerful and professional 3D animation software that is primarily gear towards hobbyists. It provides collections of pre-made 3D models on the market place, which you can directly purchase and use them in your project. Like other 3D animation software, Daz 3D has various tools to modify every single aspect of models, such as the build, length and the size of the limbs. One good thing about this 3D animation software is that it is available free of charge.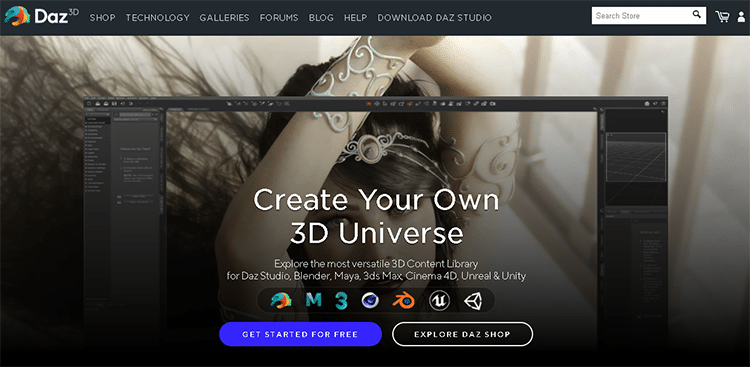 7. iClone
iClone is a real-time 3D animation and rendering software program. It is both a 3D character generation tool and 3D animation software. Creating realistic 3D models is an effortless work with iClone. All 3D characters are automatically rigged and ready for animation, so you do not have the need to customize frame by frame. Like other comparable 3D animation software, iClone features a motion editor that enables you to retarget motion capture files. Other than this, this 3D animation software includes a complete light system and a physics engine. It provides user a 30-day free trial.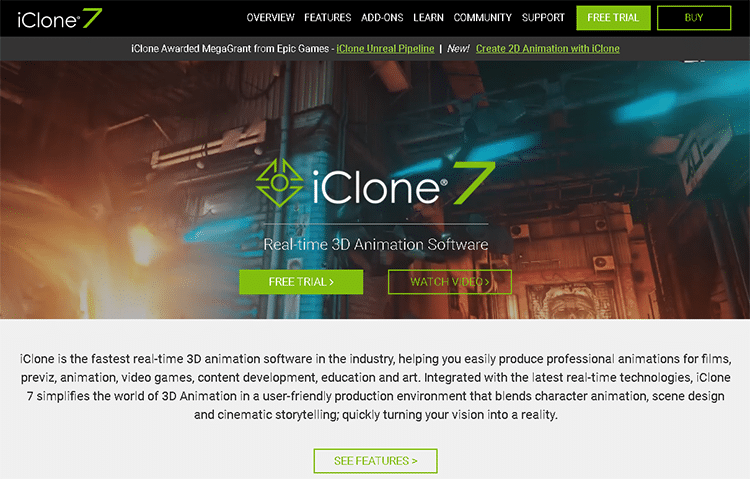 8. Maya
Maya is a 3D computer graphics application that runs on Windows, macOS and Linux. It is used to create assets for interactive 3D applications, animated films and TV series. As the most favorite among 3D animators, Maya features a highly customizable user interface. It includes a very easy to use auto-rig tool, which can even produce quadrupeds and winged models. This 3D animation software also features multiple animation tools for animation along curves or path, making 3D animation funny and interesting.

9. Mixamo
Mixamo is an online 3D animation platform that features an animation store featuring downloadable 3D models and animation sequences. Each built-in character comes with fully textured and rigged so that you can utilize them immediately in your animation project. With Mixamo, you no longer need to set up a skeleton by yourself. In this 3D animation software, all you need to do is to upload you 3D files and mark some key parts like knees and elbows, and then Mixamo will show its magic and create a fantastic rig that is ready for 3D animation creation.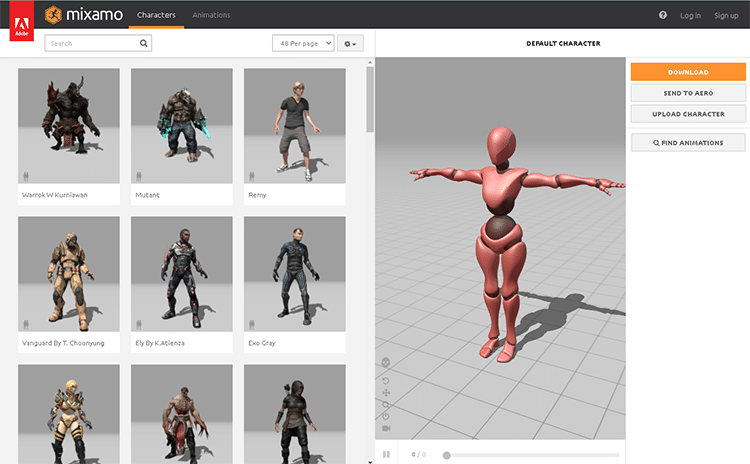 10. Mango Animation Animation Maker
Although 3D animation is more tutitive and engaging, the fact is, it is really difficult to create 3D animation especially for beginners. However, 2D animation is relatively easier and convinient, yet it can pass message and idea to the audience in its own engaging way. Mango Animate Animation Maker empowers you to create stunning 2D animation in a split time. It comes with a wide range of pre-set animation templates for you. Simply replace the images with your own resources or built-in resources. With this amazing animation software, anyone can come out with an engaging animation video with total ease.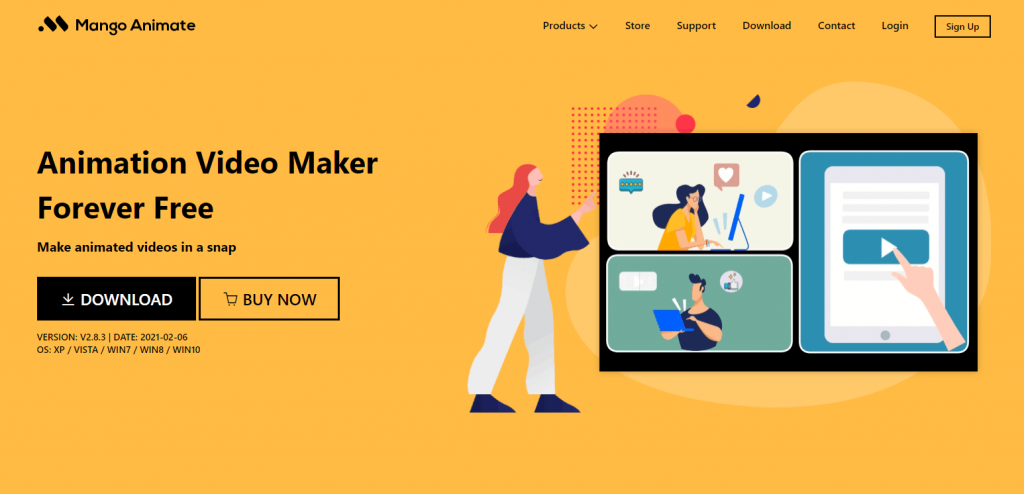 Conclusion
There is a vast variety of best 3D animation software available out there in the market. Some of them are simple and some are complex. Some are free of charge and some are paid. But all of them are good helpers in your 3D animation creation program. Of course, it is up to the user to select the desired best 3D animation software for their purpose. Every program has its own unique features and tools that cannot be replaced by any other program.