Cartoon drawing videos are becoming more and more popular in recent years. It's really a big help in business and advertise. The biggest advantage is that it requires no technology and skills as long as you have the right software and your story outline.
In this article, 4 best cartoon drawing software are listed. To get the right cartoon drawing software for yourself, please read further.
1. Mango Animate Whiteboard Animation Maker
Mango Animate Whiteboard Animation Maker is one of the best cartoon drawing software on the market. If you are thinking of using a cartoon drawing video for your business campaign or class presentation, Mango Animate Whiteboard Animation Maker is the perfect choice for you. It features with a plenty of free built-in resources. Royalty-free vector images, engaging characters, eye-catching hand animation effects and powerful editors are all at your service. The easy-to-use interface help you to quickly master the operate skill.
It supports you to export your video in many formats.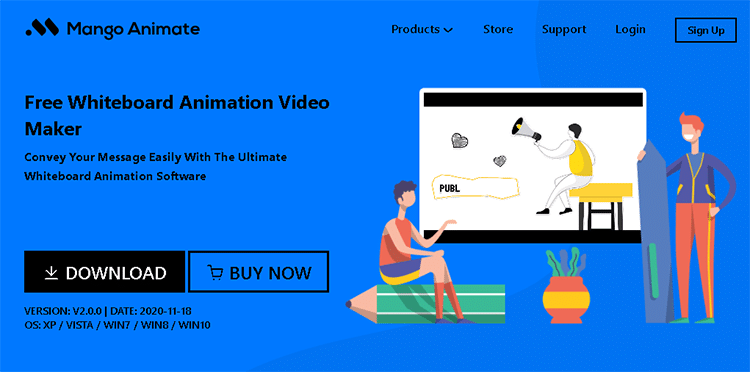 2. Doodly
Doodly is a cartoon drawing software which allows users with different level of technical abilities to create their cartoon drawing videos. It has a huge library of elements for you, which enable you to create your own video with total ease just by using drag and drop, no need to make complex settings and edits.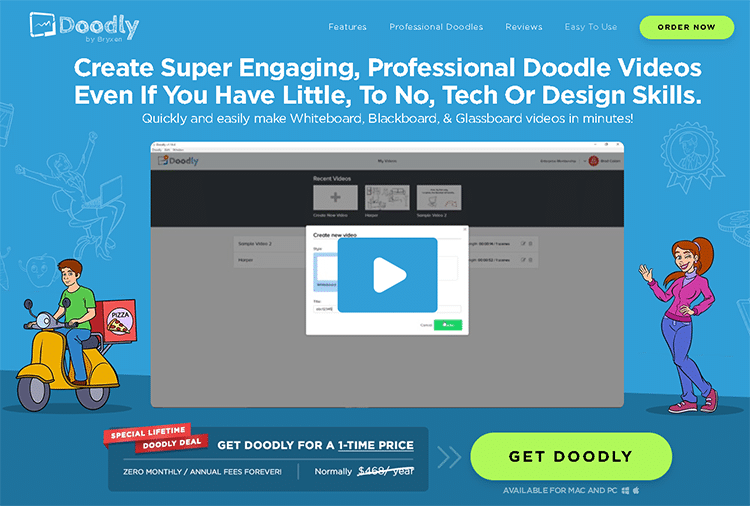 3. Videoscribe
Videoscribe is one of the most useful free cartoon drawing software that you can lay your hands on. It features with a friendly user interface for beginners and experts. While you import your images, videoscribe will automatically convert them into SVG files. It also offers thousands of images for you to choose from.
Finally, you can download the video locally into multiple formats.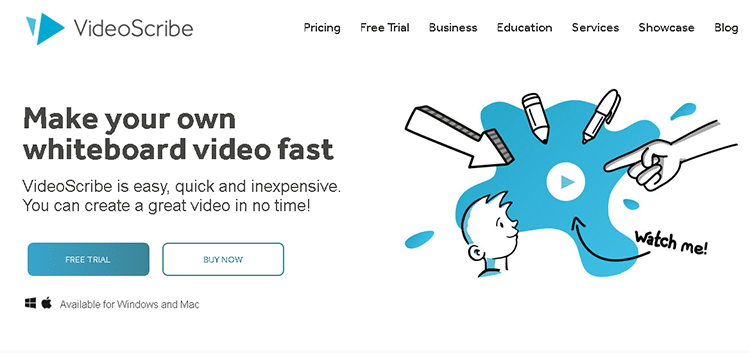 4. Vyond
Vyond is a good choice to create professional cartoon drawing videos for industry fields such as marketing, education, training and HR. With the multiple pre-built templates and resources, you can create videos easily in flexible prices. For beginners, it offers a 14-day free trial.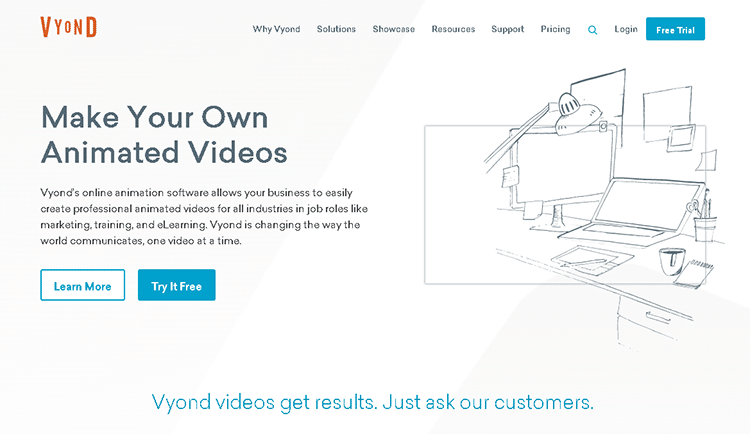 Above is the 4 best cartoon drawing software. All these tools can help you to create video with total ease. But you have to select a right app for your requirements. For instance, Mango Animate Whiteboard Animation Maker offers great animation capabilities and free resources. It's a perfect option for users who want to create cartoon drawing videos.