Are you searching for the perfect whiteboard animation software for business? In this write-up, we will share the 20 top whiteboard animation software with you.
Whiteboard animation videos can make any boring information fun and easy. People in this era want visual demonstration rather than wordy explanations. More than 90% of marketers find visual representation vital in marketing. Whiteboard explainer videos are more appealing to the eyes and help foundations in their marketing strategies.
Whiteboard animation tools made the art of video making and editing accessible for everyone. Below are the 20 top whiteboard animation software till now.
Top whiteboard animation software You shouldn't Miss
Mango Animate Whiteboard Animation Maker (Mango Animate WM) offers users to make animated videos quicker than ever. Whether you are an expert or beginner, you can make ravishing whiteboard explainer videos for viewers. Using drawing animation software, create perfect promotional videos for branding, public welfare, and advertisement. Moreover, make amazing animated explainer videos for training, classes, and storytelling with various video animation templates.
Mango Animate Whiteboard Animation Maker is considered the top whiteboard animation software making animated video creation more straightforward than ever. With a pool of pre-designed images, characters, shapes, and icons, anybody can create amazing animated videos in minutes. Besides that, Mango Animate Whiteboard Animation Maker brings many types of hands for hand drawing animation and gesture effect.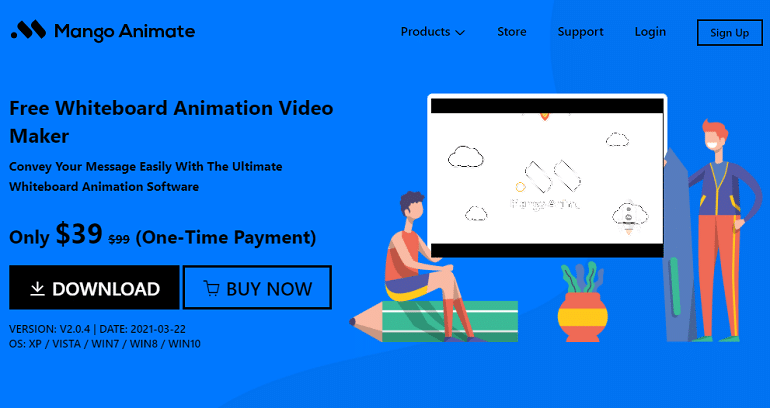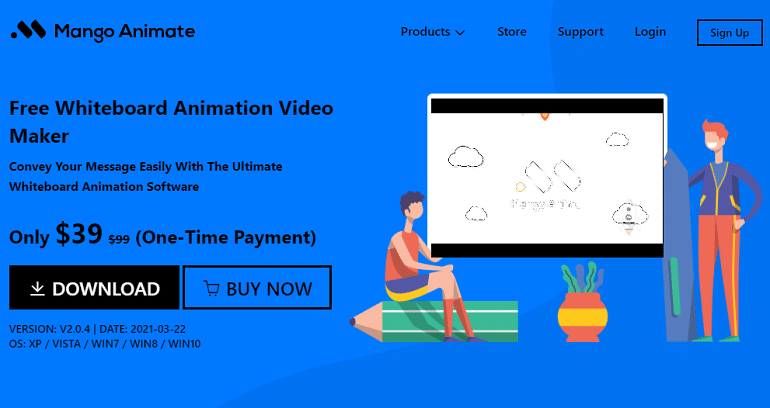 Make Amazing Whiteboard Animation Videos with Mango Animate Whiteboard Animation Maker
Download Now
Mango Animate Animation Maker is a famous drawing animation software allowing businessmen and companies to take their marketing strategy to another level.
Mango Animate Animation Maker has a vast option of ready-to-use images, effects, transitions, SWFs, SVGs, animation widgets, shapes, and graphs. Add voiceovers, subtitles, and captions to give your animation videos an emotional touch. Animated characters put life into videos. Mango Animate Animation Maker provides more than 40 characters displaying various occupations—customized animation effects controlled by you to form a firm base timeline.
Bring your imagination to life with Doodly. The unique drawing animation software allows picking a whiteboard or blackboard for the background. The video maker interface of Doodly is extremely easy and straightforward to use with various characters and objects. Flip your characters, drag or drop them anywhere you like.
The latest draw smart technology in Doodly allows you to upload your images with a point and click the option to draw the uploaded images. This fantastic feature of Doodly makes it a top whiteboard animation software. Install this doodle video maker on your PC or MAC as it is compatible with both platforms. Unlike other software, Doodly can be installed on as many computers as you want.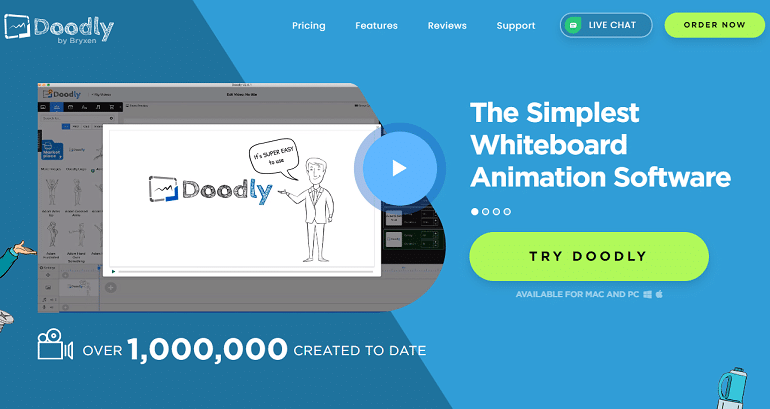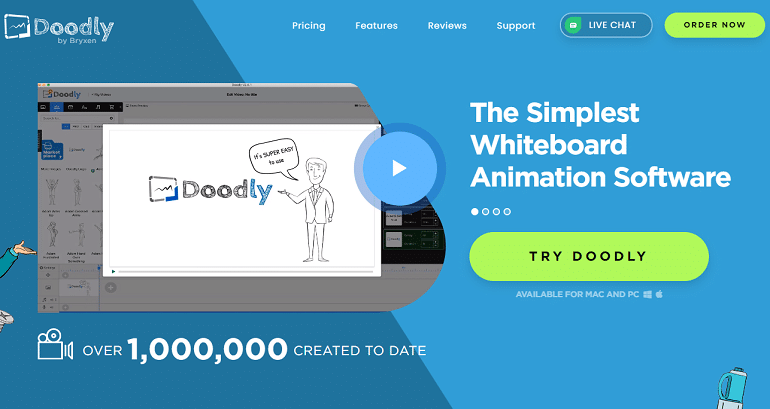 Create awesome presentational animated videos for marketing and educational purposes using Powtoon. Helps both pros and newbies for creating incredible whiteboard videos quickly. Powtoon has various features like scenes, backgrounds, props, characters, sounds, and shapes. Powtoon allows importing images, audio, and videos directly from your device. This whiteboard animation software allows users to make multiple cartoon videos, whiteboard animation videos, and much more.
The association between photoshop and this whiteboard video maker is commendable. Convert your PSD files in whiteboard characters directly and export your file in MP4 format.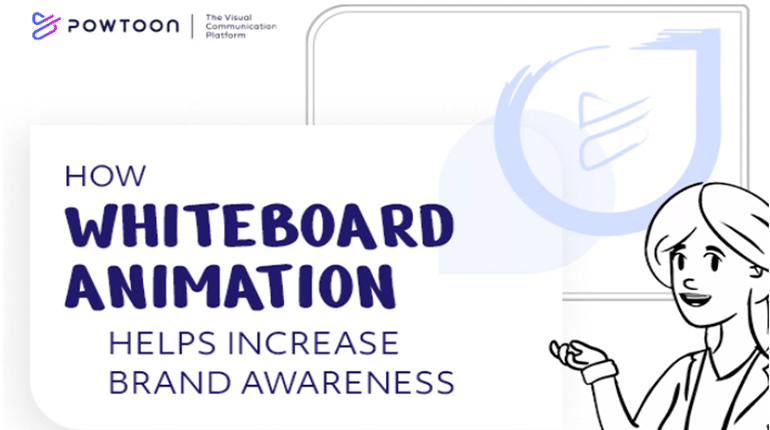 Toonly is prominent for its highest number of custom-drawn characters than any other whiteboard video software. Several transitions, such as lip-sync, walk, sit, and dance, make it much more fun.
This top whiteboard animation software comes with over 100 unique soundtracks. Even record your voice and sync it with the press of a button. The camera tool of Toonly adds amazing cinematic effects to your animated videos.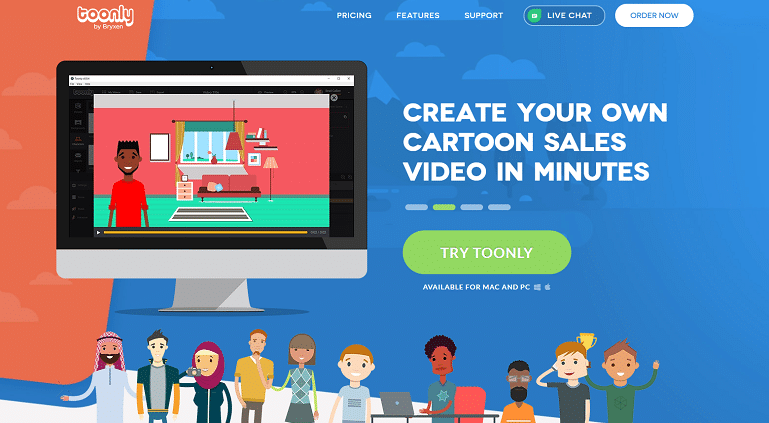 Animiz is a more straightforward whiteboard video maker. Beginners can easily make whiteboard animation videos. If you want more options, buy the standard or professional version. Various ready-to-use templates, characters, and soundtracks make your business and educational presentations much more interesting. Animiz standard version costs 29$ per month, and a yearly package of 299$ is available for the professional version.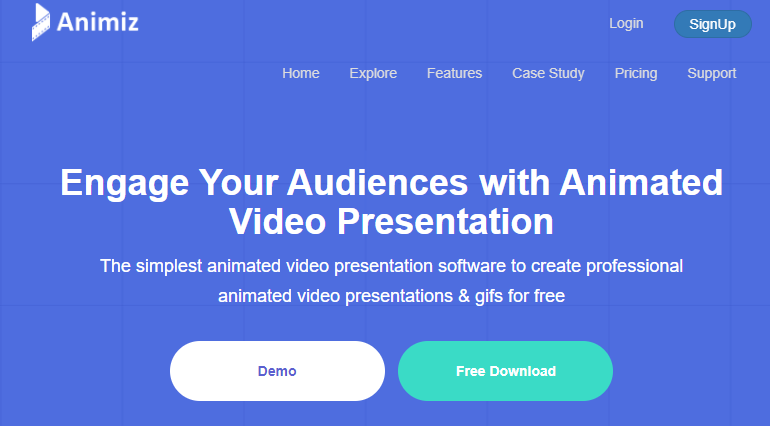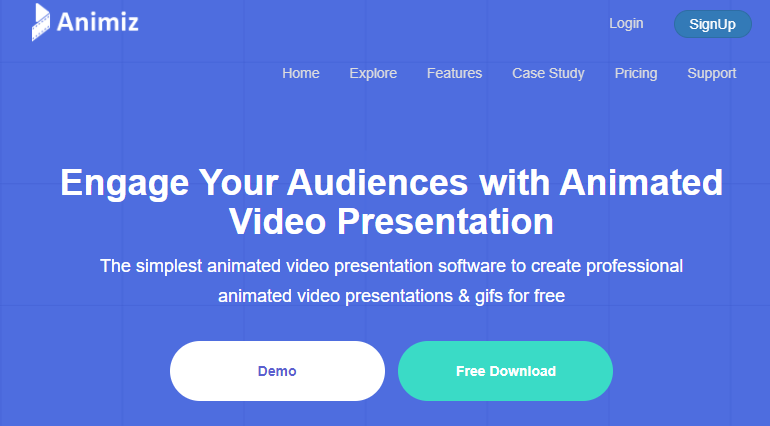 Moovly is an online platform for creating whiteboard videos along with numerous editing options. Several free tools in addition to background sounds and music, graphics, and sharing features. Online platforms are more accessible as you don't need to install this whiteboard video software on your devices saves storage space. Create exciting content for social media networks, training videos, LinkedIn, YouTube, Facebook, etc.
Moovly makes it to the list of top whiteboard animation software because of its amazing features. The biggest plus point of using this drawing animation software is its user-friendly and easy interface. You don't require professional skills for making animation videos, e-cards, and whiteboard explainer videos. Anyone can get hold of these tools in no time. Moovly has a library of images, motion graphics, templates, and high-quality videos. They provide the best customer care service through their YouTube channel "Moovly Academy" and fast replies to emails.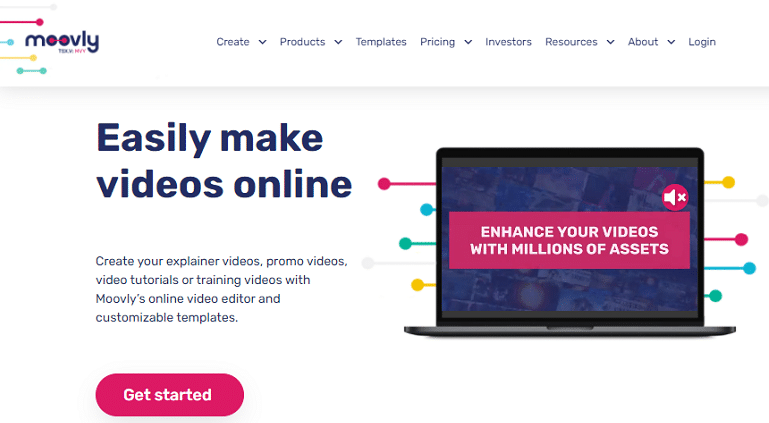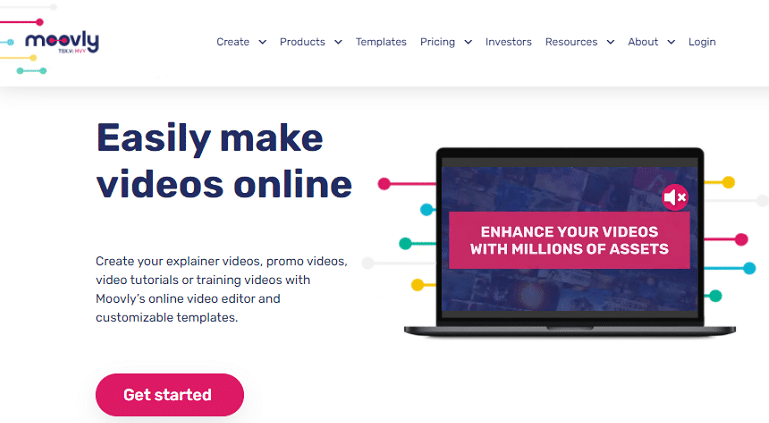 Are you looking for a drawing animation software that allows creating 3D whiteboard animation videos in addition to 2D whiteboard animation videos? Explaindio introduces 3D along with 2D animations with over 200 animated scenes and more than 300 font styles. Works as a two-in-one whiteboard video maker and doodle video maker. Creates whiteboard videos by drag and drop feature. Explaindio makes the video process easy, creative, and an option to export unlimited videos in several formats (AVI, MOV, MP4, FLV). Create offline videos as they come with desktop software for PC and MAC. Explaindio mentions itself as the cheapest software, pricing 37$ monthly, 67$ per year, and 497$ one-time payment.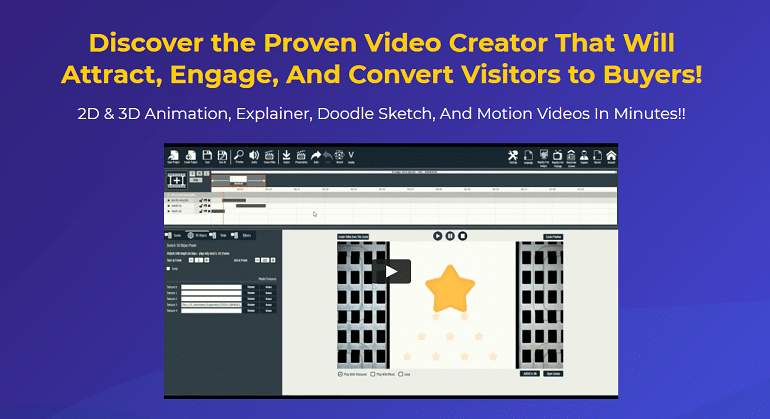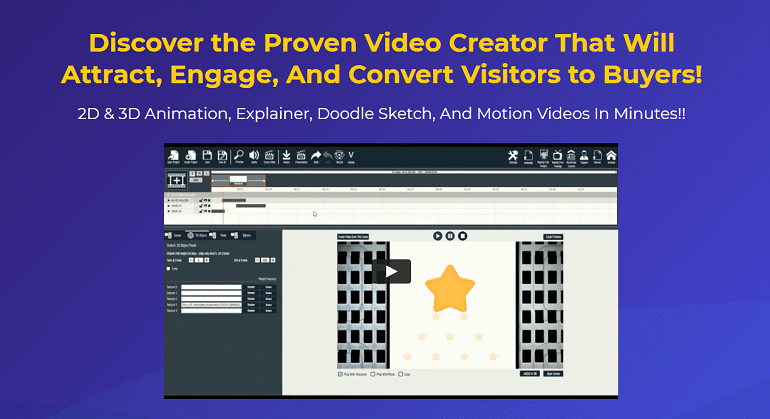 Vyond comes in top whiteboard animation software due to its numerous benefits for industries like e-Learning, digital marketing, HR, and training. The whiteboard video maker communicates the content through visual graphics, colorful imagery, and a compelling storytelling style. Fun characters having unique features like real-life motions, lip-sync and dialogue delivery make whiteboard animation videos engaging for the viewer.
Vyond helps make professional business videos for businesses to flourish. Although available at a reasonable price for foundations starting with essential yearly account for just 299$ with a 14 days free trial. This whiteboard video software has high-security protocols and measures such as access control, third-party vendor management, protects customers' payment information, CCPA Compliance, ISO/IEC 27001 Certification, and more.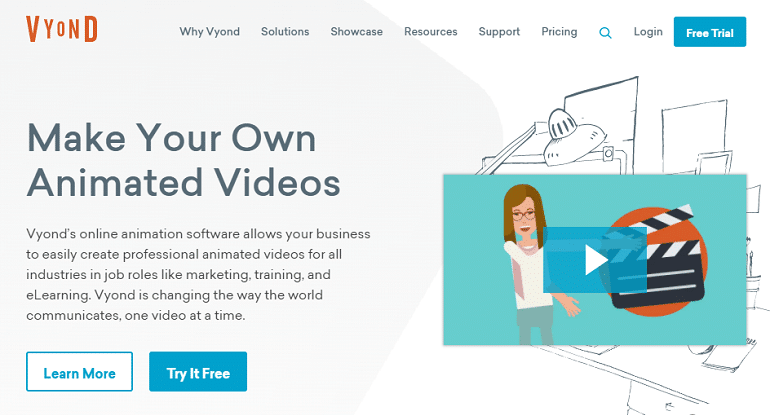 VideoScribe is an excellent and top whiteboard animation software. It gives access to a wide range of animations, stickers, and background tracks. Its premade templates, including business, animation, education, and tutorial templates, help in making videos in no time. Add voiceovers and export files in several formats. There is a free trial for 7 days without credit card details, unlimited storyboards, compatible with both Mac OS and windows, and much more.
This whiteboard video software is available in three single-user plans: Monthly plan (17.50$ per month), quarterly and annual plan (35$ and 8$ per month).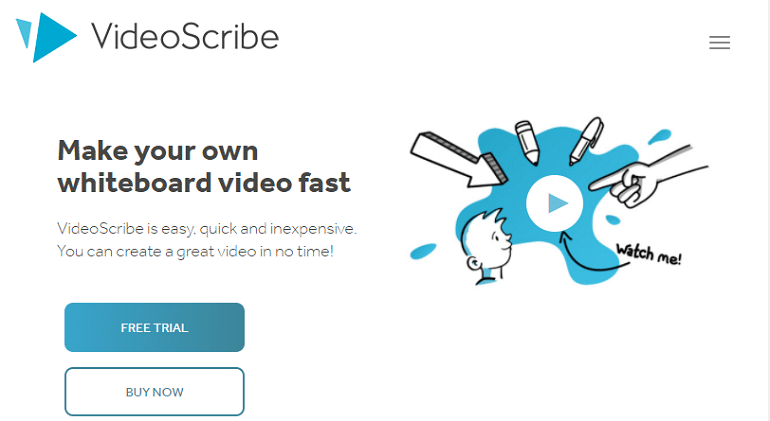 MySimpleShow is the remarkable top whiteboard animation software for making animated explainer videos. MySimpleShow has quick and easy steps for creating high-quality explanation videos for businesses and classes. Select the suitable template, write a perfect screenplay and finalize with voice over and speed.
MySimpleShow has several free illustrations, export files from your device if you want. The key feature of this whiteboard video software, text-to-speech, is greatly helpful if you don't have a background sound or a voiceover. The whiteboard video maker gives relevant examples and has a pool of images, graphics, and audio.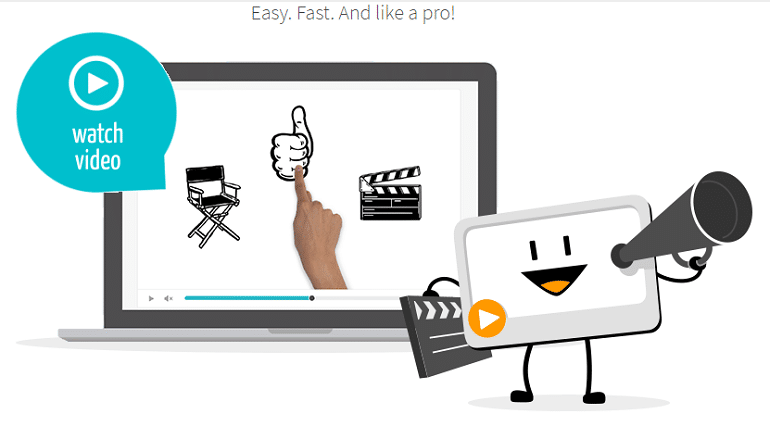 Camtasia comes in top whiteboard animation software along with a video recorder and video editor. This three-in-one feature enables it to make professional-looking, attractive, and compelling whiteboard videos. Camtasia is mainly used for creating YouTube content, "how-to" videos, and tutorials.
Camtasia is well-known for its video editing and recording feature, allowing you to record your PC screen along with the audio. Cut the video and split them into images, clips and even insert presentation sides. It has impressive features that stand out this whiteboard video maker from others. The green screen enables you to record yourself and appear like a real part of the action. The whiteboard animation tool has an interactivity feature allowing users to connect with the audience via adding quizzes.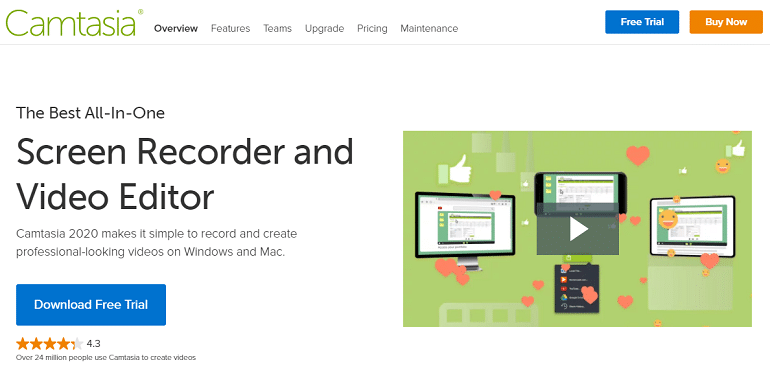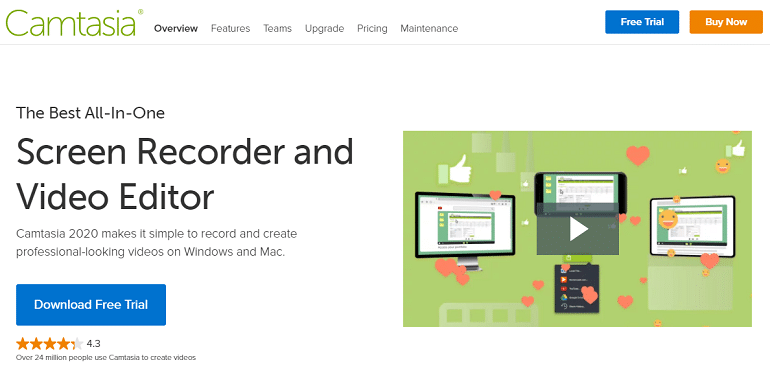 TruScribe functions on the scientific method known as Scribiology. This method is based on human behavioral psychology and neuroscience. The whiteboard crafting of the top whiteboard animation software distinguishes it from the rest. Artistic scripts and unique images help characters come to life. Users can get further details and information from the TruScribe website on price and process. TruScribe whiteboard video software offers no demo or trial for free.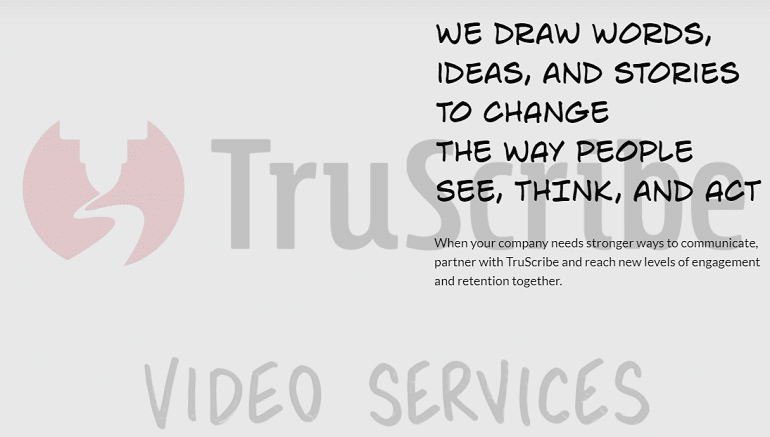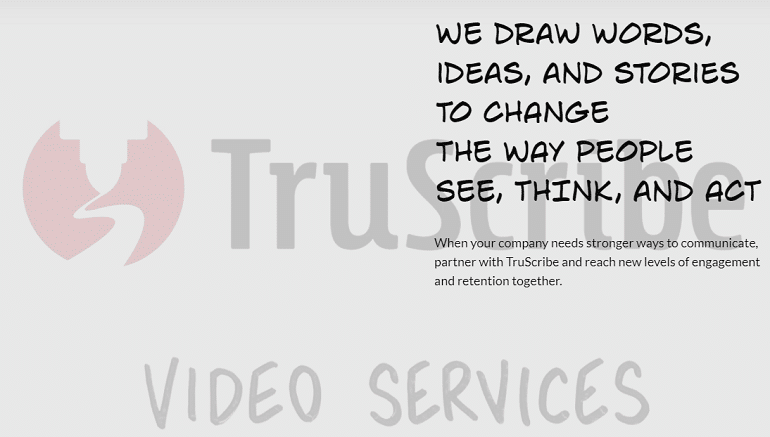 Need whiteboard explainer videos for the YouTube channel? RawShorts will get the job done. Top whiteboard animation software is a simple solution for training and tutorial videos for Facebook, YouTube, etc. Choose a template designed by our expert graphic designers or start it from scratch. RawShorts make your animation-creating journey effortless with a free demo video. Furthermore, its whiteboard styles, characters, and animated charts make this software exceptional. Its pricing starts at 39$ per month with a free trial.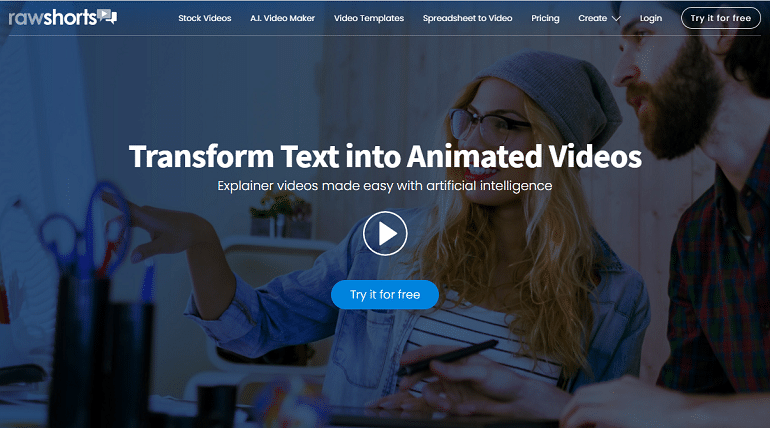 TTS Sketch Maker is the finest whiteboard video software for crafting excellent voice videos. This top whiteboard animation software enables users to style premium whiteboard/sketch videos in a matter of moments. It's easy to use and allows video creators to start making animated videos right away. Many different accents and languages are included in the software, so video makers can select from them while creating the animated videos.
The whiteboard video tool does not put any restrictions on video creator's content to sell, upload, and share the videos whenever they want. Using TTS Sketch Makers, video creators can save time and money by creating videos all by themselves without hiring someone to help them.
VideoMakerFX is the best option and a top whiteboard animation software out in the market for video creation of marketing and business. The simple interface of the whiteboard video software allows video creators to learn animated video making in a couple of hours. VideoMakerFX does not include any restriction or watermarks on the content and allows video creators to make unlimited animation videos. Users can easily engage their audience with doodle videos and make videos on any topic. Make product promotion videos, express video sales letters and long intros, etc. All this is achievable without any restrictions.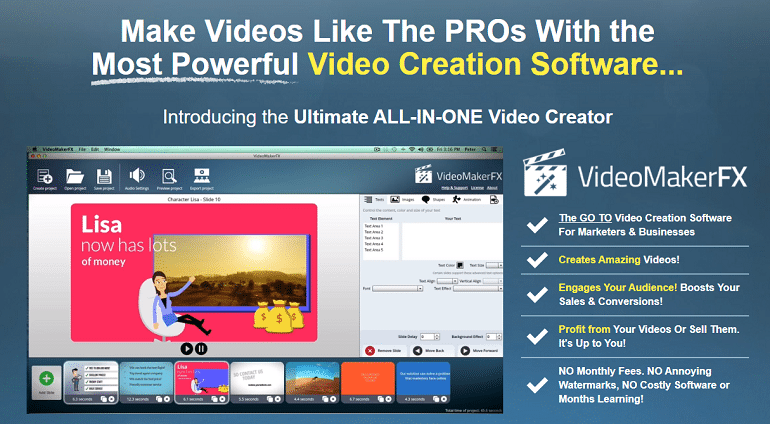 Animaker is a well-known drawing animation software, mainly design for non-designers, beginners, and professionals from different fields. Animaker provides you the opportunity for flawless whiteboard animation videos for business and products in quick and straightforward steps. An efficient and easy drag and drop video creation tool enables users to choose their favorite character from millions of others.
Animaker comes in four different styles: Blackboard Videos, Notepad/whiteboard animation, Stitchboard, and Glassboard. A key feature of the Animaker tool is that it comes with over a million stock pictures and videos. 4k video editing is also supported. Create every kind of informative whiteboard animation videos with these strong features.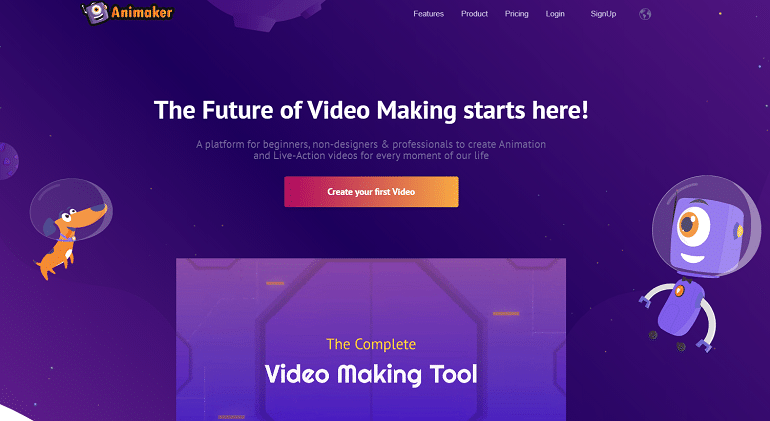 Regardless of their low budget and experience, Biteable is the easiest and top whiteboard animation software. It attracts people from teenagers to professional business holders. Youngsters use unlimited templates, animation, drag and drop editor, multiple video uploading, social sharing, and audio tools for a prominent appearance on social media. With over 1.8 million videos and imagery, the Biteable paid plan is 29$ per month and 228$ annually.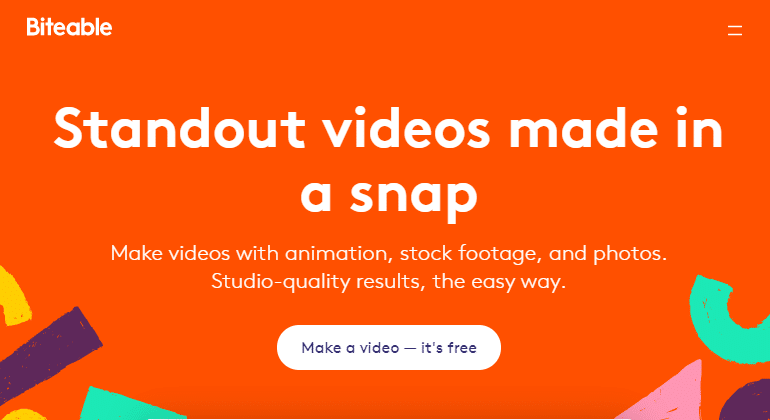 Adobe Animate CC is the top whiteboard animation software. Create whiteboard animation videos with numerous techniques using animation software. Animated characters and banner ads are made through Adobe animated CC. Its pros include the creation of 2D vector animation, optimization of animated videos to any size and resolution, and Adobe Stock backup for images and videos.
A whiteboard animation designer can publish and share their whiteboard videos to various HTML5 Canvas, WebGL, and Adobe Air platforms.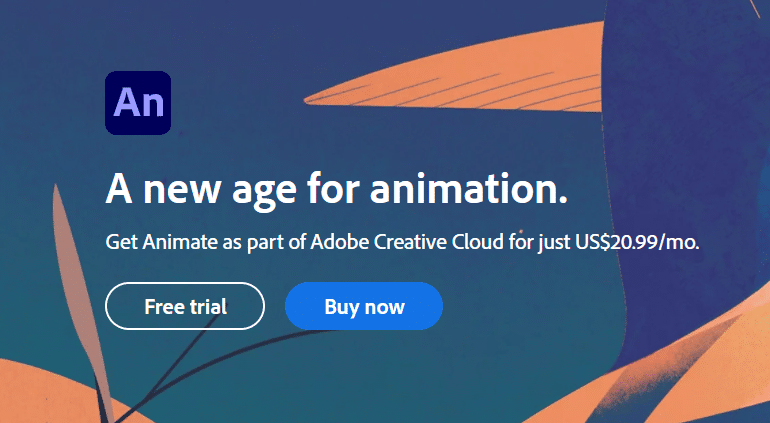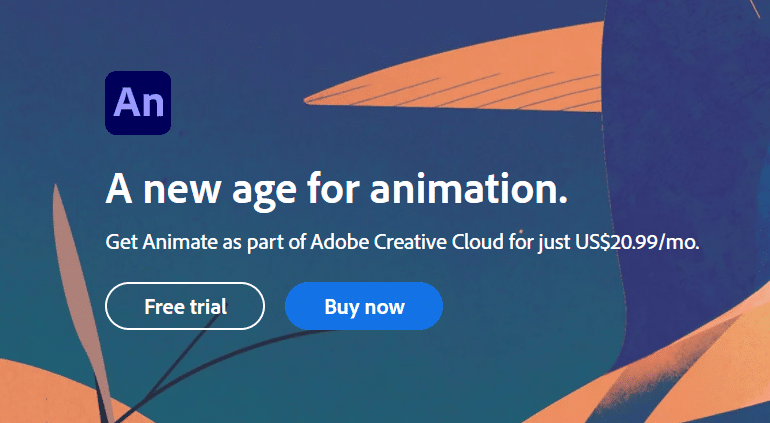 Renderforest is a user-friendly top whiteboard animation software that anyone can access. Its multipurpose include whiteboard, animation, and cartoon creator. The best thing about the whiteboard animation software is that it free to use. Renderforest is entirely browser-based, so no one needs to go through downloading and installation process. Just open the website in a web browser, and you are good to go.
Choose from 1000+ ready-to-use whiteboard animation video templates. Create whiteboard videos of up to 3 minutes using a free plan. Moreover, the animated videos can be downloaded in 360p video quality, and they have a watermark as well. In case you like to have longer, watermark-free videos and of higher quality, buy a premium plan.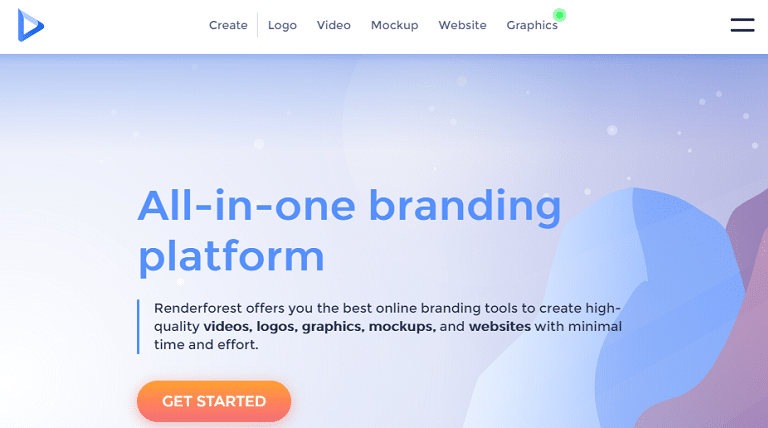 Conclusion
Let your creative spirit design incredible whiteboard animation videos. Marketing is a challenging task, but any business prospers in it with the use of these easy tools. Now you can choose from the list of top whiteboard animation software that best suits you. These whiteboard video makers are simple and easy to use. You don't need any experience or skill in whiteboard animation to create amazing videos. So, what are you waiting for? Let your creativity flow and convey your messages in a captivating and amusing way with whiteboard animation videos.
Make Amazing Whiteboard Animation Videos with Mango Animate Whiteboard Animation Maker
Download Now