Video marketing and animated video production have gained more and more popularity these years and have become essential in business campaigns. Videos are more human-friendly and super engaging, easier to capture attention, thus to increased your web's exposure and driving your business growth. Other than this, with the well-done animated video, you are sure to have higher social media engagement and make yourself stand out to leave your target audience a strong impression. Making an animated video has been easy, thanks to the massive powerful animation programs available out there.
How to decide which animation program to use, and how do you know which one is the best for you? Let's take a look at our picks below that you can take inspiration from for your animated video production.
1. Mango Animate Animation Maker
Mango Animate Animation Maker is one of the best animation programs on the market. It allows you to create promotional content, engaging animation, explainer videos and much more. With the massive library of royalty-free resources, you have the chance to fully utilize your imagination and create your own amazing animated video.
It features a friendly-to-use interface. Simply use the drag-and-drop function to add materials to your canvas. Customize content easily and quickly using the built-in editor, saving your time to a great extent.
You are allowed to export your video in various formats.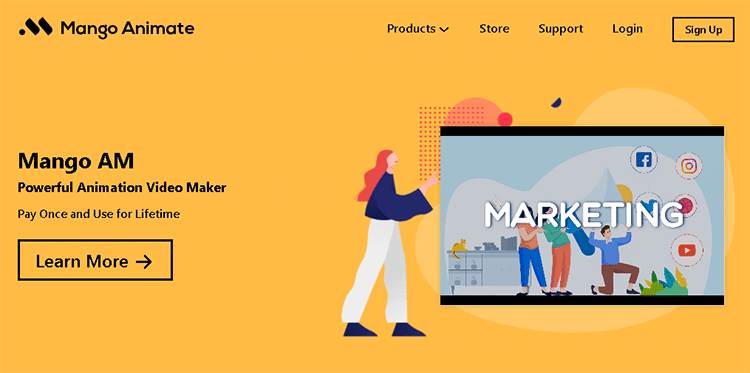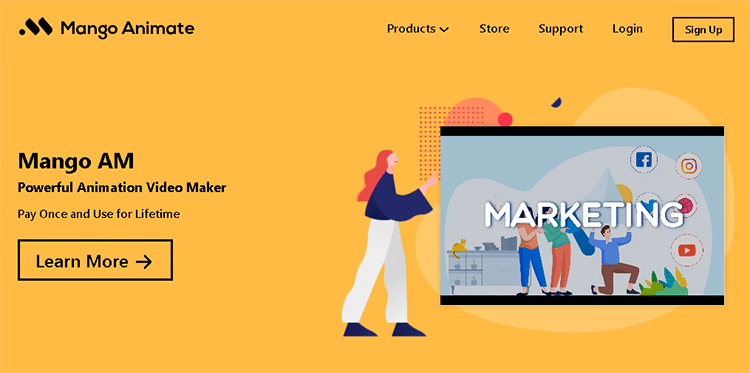 2. Moovly
Moovly is one of the online animation programs which is totally cloud-based. With Moovly, you don't have the need to download and install any software. Simply start your animated video production project on a working web browser.
It has a large media library with a large amount of digital assets you can use. For beginners, it offers a full-featured free version.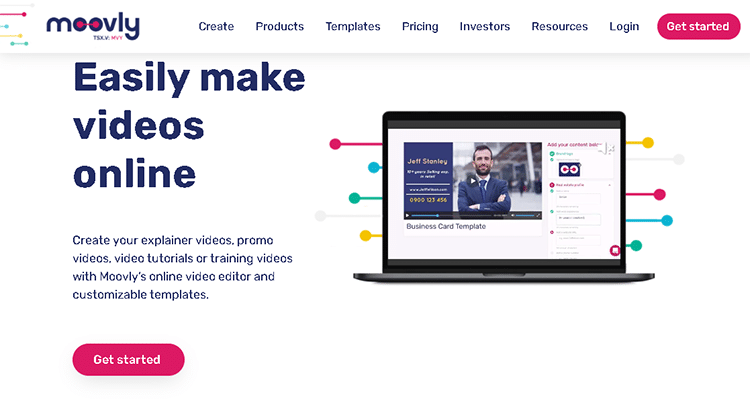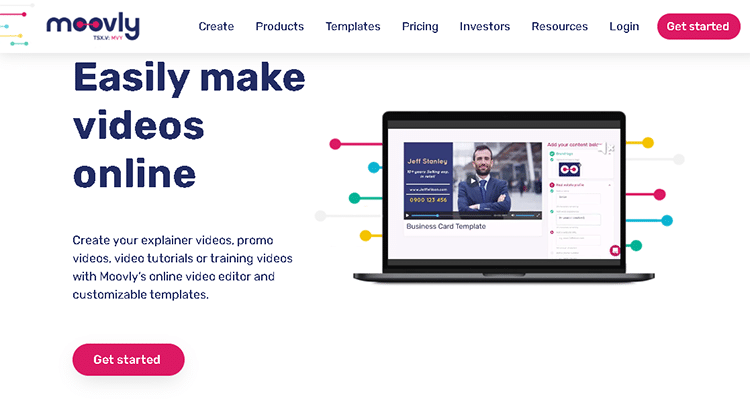 3. PowToon
PowToon offers users the option to select between Presentation mode and Animation mode. This feature makes PowToon distinguish itself from the other animated video creator. It features a vast collection of media resources that you can use freely within your production. PowToon simplified the process of customizing the templates and materials you have chosen, and it is really a time saver.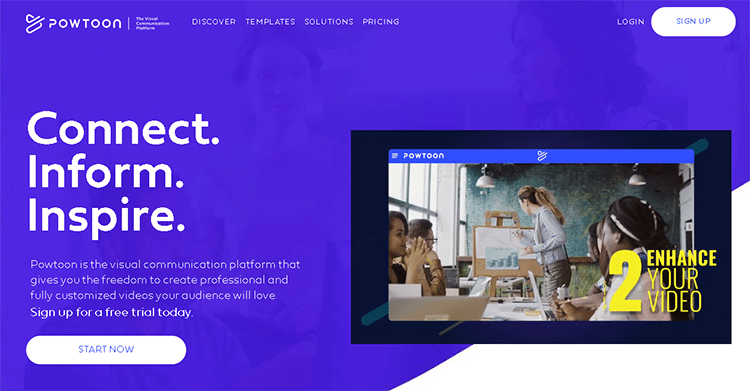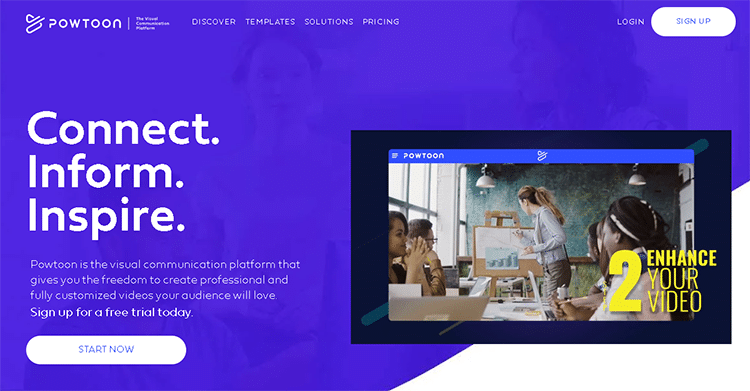 4. Animaker
Animaker is one of the free animation programs for freshmen, which features easy to use drag-and-drop function and an intuitive interface. There are 6 animation styles available for you to choose from, including 2D, 2.5D, handcraft, infographics, typography, and whiteboard animation, increasing the possibility of your video style. No need for experience; you can still come up with a professional-looking animated video.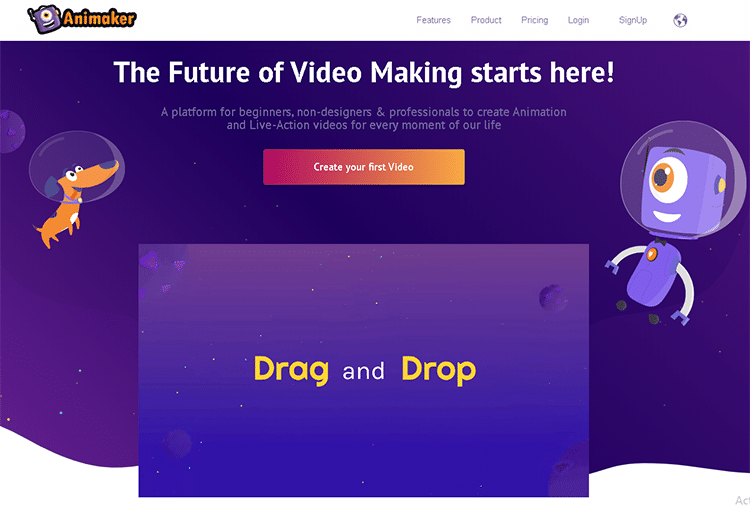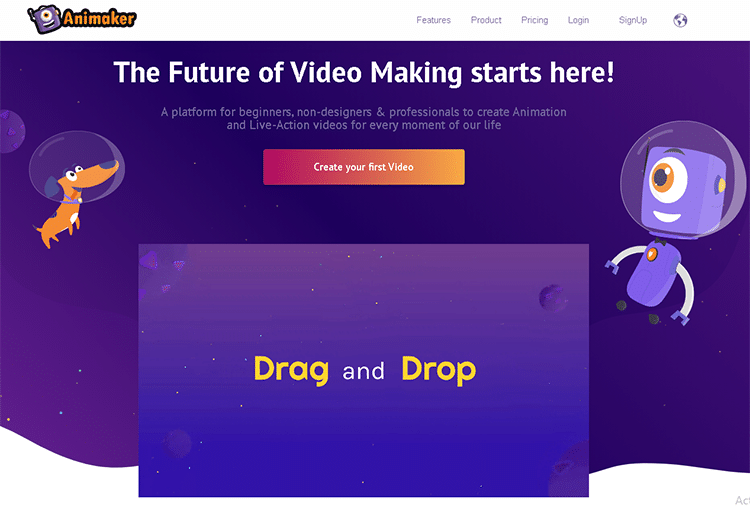 5. Animatron
Animatron is an online animated video creator which allows you to create animations and explainer videos with a drag-and-drop interface. The best is that you can start for free. Animatron provides an impressive library of pre-built templates, including video and audio clips for you. If you want to bring in your own materials, that's ok, only when you are in a paying version.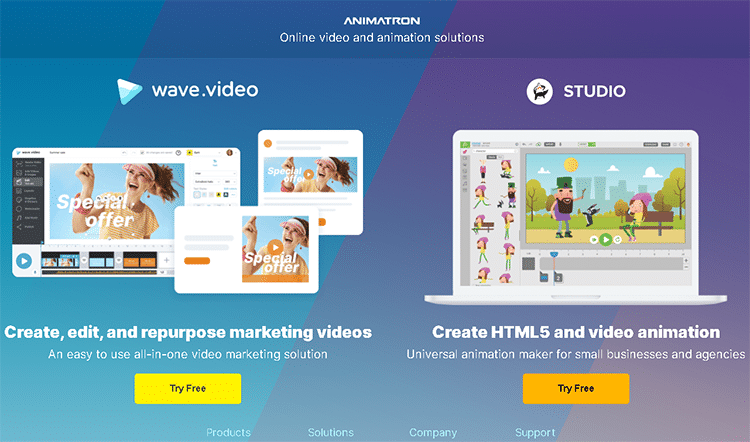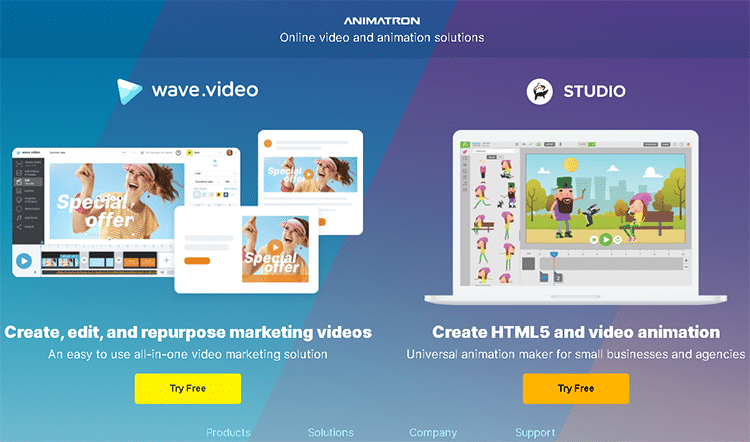 6. Biteable
Biteable is an animated video creator that you can use online. With its features of hundreds of animated and live-action scenes, you can easily customize it to your liking. Add your own images, text, and sounds, and customize the color to match your need. With its massive library of visual and audio materials, Biteable can satisfy all of your purposes.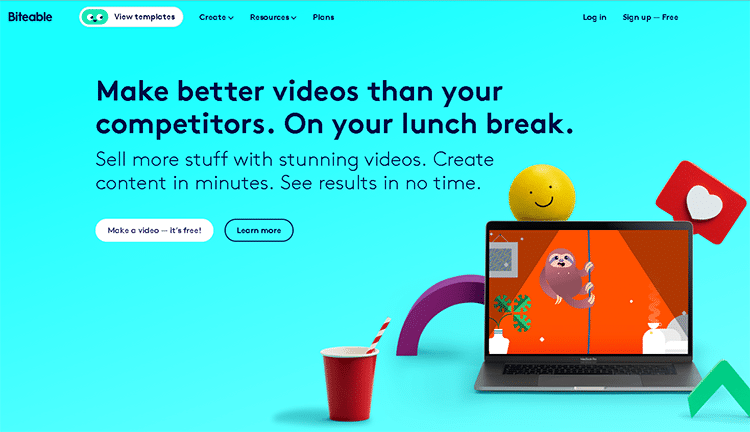 7. Vyond
Vyond is so popular among animators because it is easy to use with a large library of excellent resources. Suitable for diverse audiences, its solution covers over training, E-learning, marketing and human resources. It features a flexible price plan, and for beginners, you can have a 14-day free trial.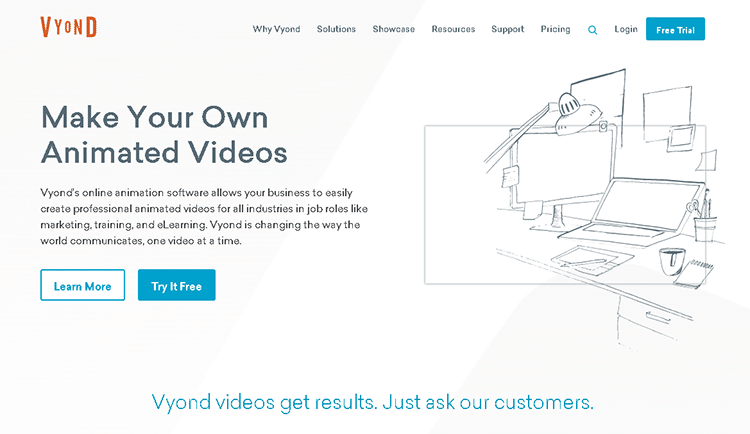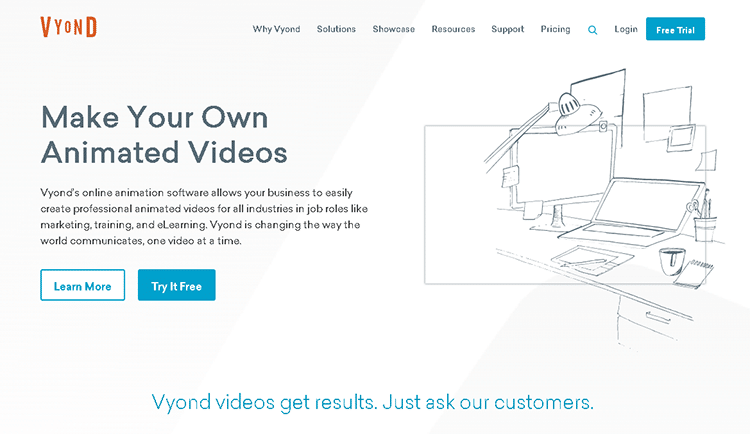 8. Renderforest
Renderforst is one of the best animation programs to create animated videos for many purposes, helping to boost your business. Its built-in material library is quite big, and contains massive templates and frames. Sounds, music and graphics are also available. Moreover, it has excellent tools for you to create a logo for your business.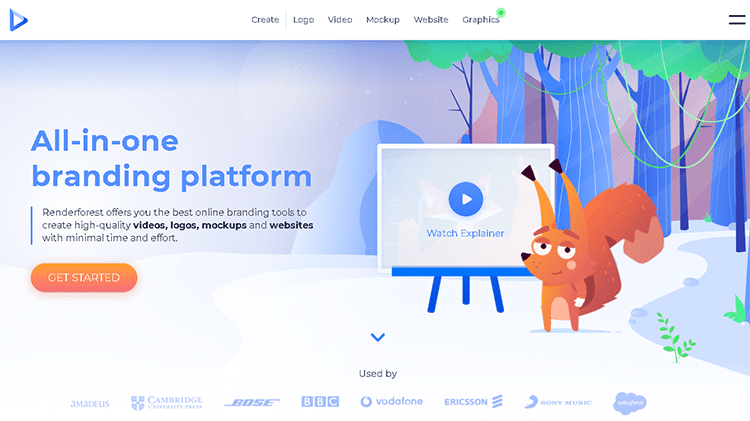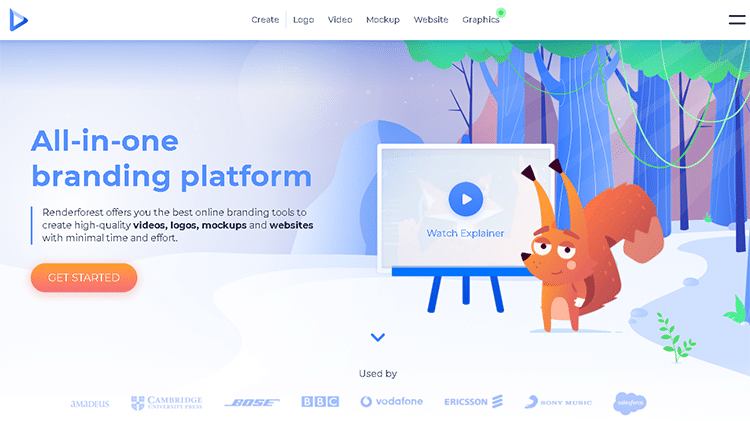 9. Explee
Explee is a cloud-based animation maker, which means that you don't need to download and install any software to your device. To beginners, it offers a fantastic teaching aid, which is very considerable. The good thing is that Explee provides a built-in audio editor and text-to-speech system.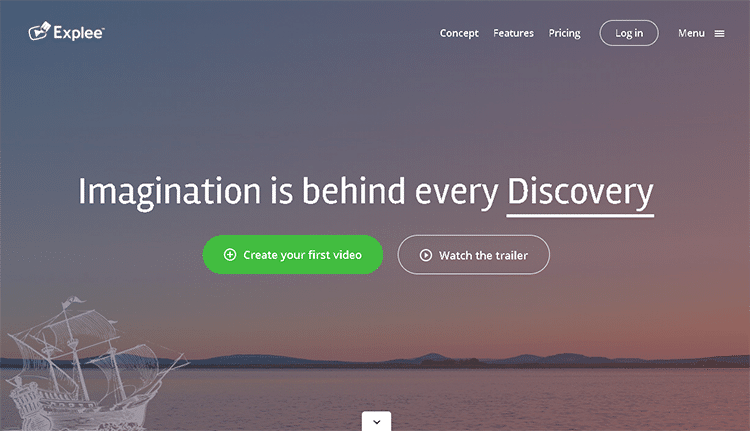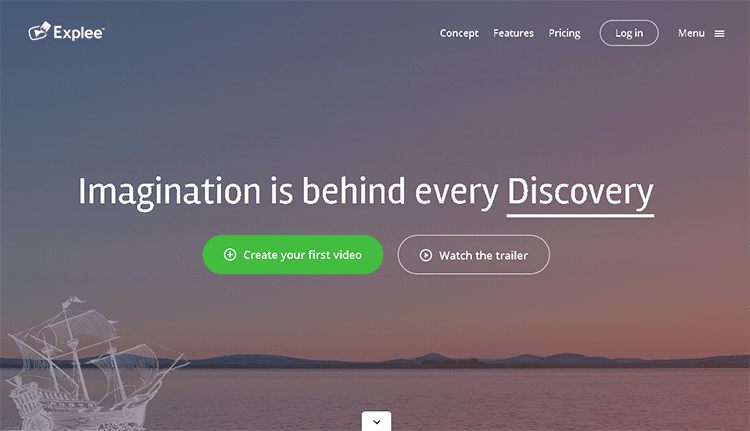 10. Toonator
One of the best editing and creating animation programs is Toonator. It is equipped with some teaching aids in the process of creating an animated video. Many people use it for their marketing boosting since to the diverse provided templates and frames. The good thing is, Toonator allows you to directly draw your content effortlessly. The image that you drew can be saved locally as a separate file.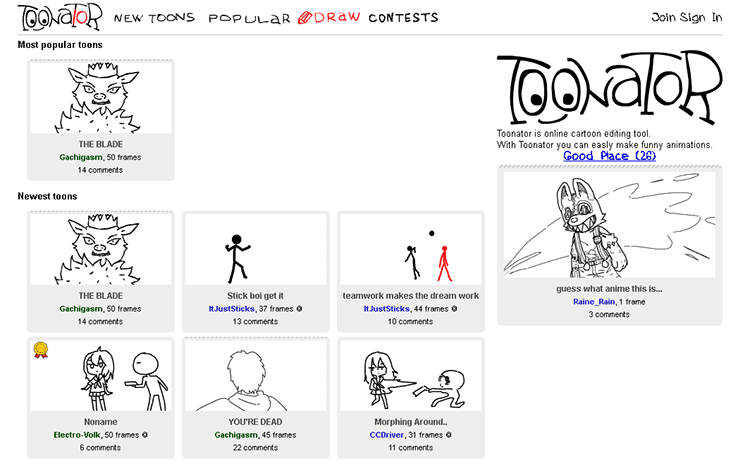 Conclusion
These 10 animation programs are each a powerful helper for your animated video production. Do you have an idea of which one to use? Try the best Mango Animate Animation Maker and hit your audience with an impact impression.
Start Creating Amazing Animation Videos & GIFs Easily