Animation videos have been gaining more and more popularity and notice in these days. People use animation videos for many purposes, such as boosting their businesses, company training, product launch and popularize some specific knowledge. One big question is where to find the best and suitable Adobe animation software or online tool that can perfectly match your need.
When it comes to adobe animation software, Adobe Animate CC may come up to your mind. It is one of the best animation software and is used by many film houses, television programs and online videos. Adobe CC features many powerful functions and options for animating. It exactly is the most classic animation software.
There is much other alternative adobe animation software out there for you to choose. Depending on your skills, you can select from different types of adobe animation software available both online and offline, for professionals and beginners, 2D and 3D animation makers.
Here we will introduce 10 best animation software for you, and leave it to your own consideration to choose the best one.
1. Moho
Moho is a proprietary vector-based 2D animation software. It has two versions available for animators to choose: Anime Studio Debut and Anime Studio Pro. The interface is easy to understand and master and it allows you to animate real fast. It features many powerful tools for you to utilize, such as the smart bone system, which can help you control body actions and even facial expression of your characters, making your animation videos more professional-looking. Moho is the all-in-one 2D animation software for professionals and beginners.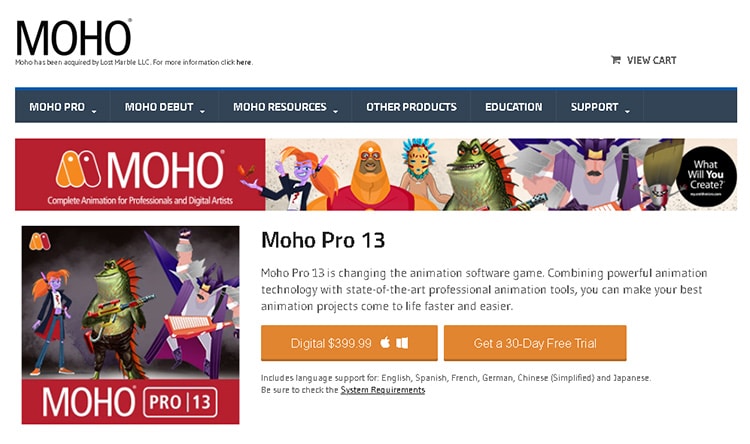 2. Pencil 2D
Pencil 2D is a free and open-source 2D animation software for animators to animation creating. The bitmap drawing interface allows you to produce simple 2D drawings and graphics, and create a whiteboard animation with total ease. The minimal design of interface makes it easy and quick to work with. Pencil 2D is a cross-platform software for Windows, macOS, and Linux.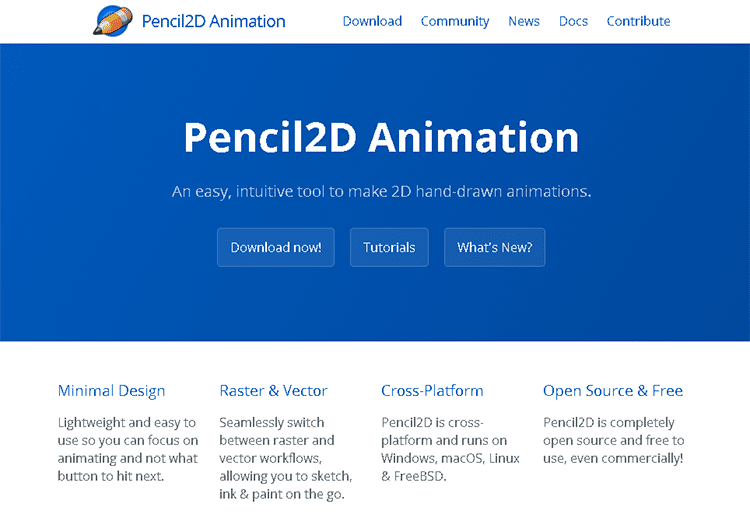 3. Synfig Studio
If you do not like the traditional frame by frame animation software, then Synfig Studio is the perfect tool for you. It is the open-source 2D animation software, which supports for several systems. The main feature of Synfig Studio is the vector tweening, which allows you to convert any vector graphic into another form with ease. The full-featured bone system allows you to create cutout animation, making your images move. What's more, the software offers a steeper learning curve for beginners.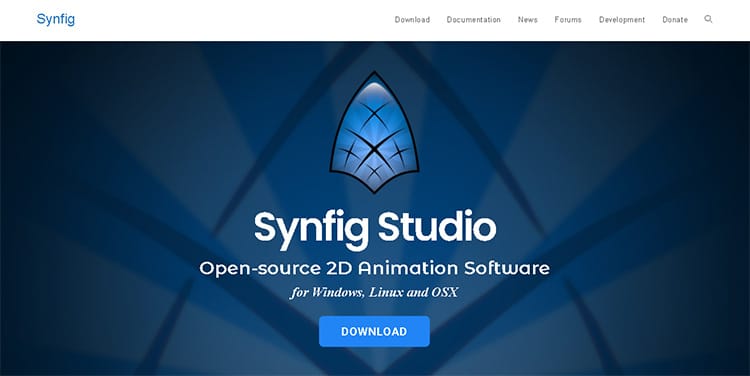 4. OpenToonz
OpenToonz is the free and open-source 2D animation software for creating cartoon animations. It has all the features and tools needed to make a professional-looking animated video, including the powerful digital drawing tools, which helps you to fully customize any artwork. It is an amazing animation software that can be used free of charge for both commercial and non-commercial purposes.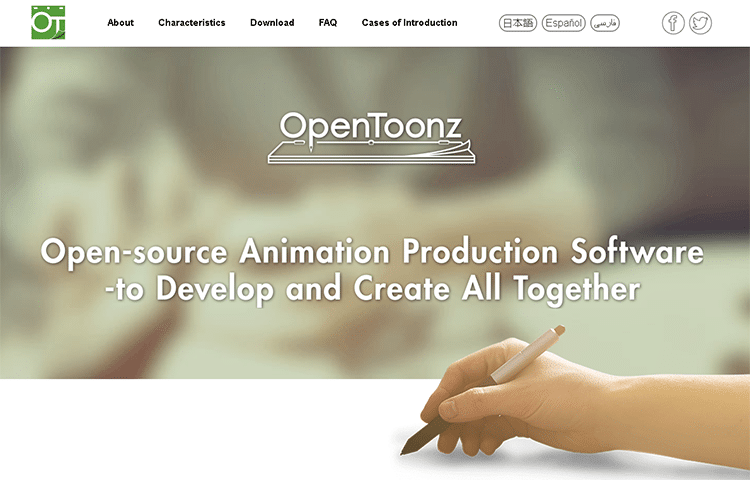 5. Powtoon
Powtoon is a free to use browser animation software, friendly to both beginners and advanced animators. Except the animation mode, Powtoonz offers you the option to make dynamic video presentations. It is a powerful animation maker for create stunning infographic videos and business bits, making the animation process easy.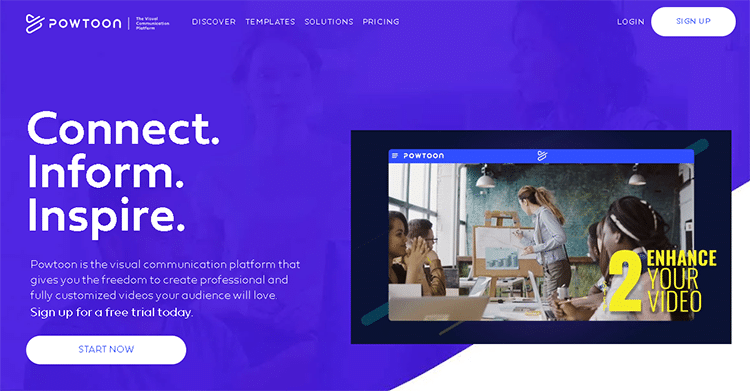 6. Mango Animate Animation Maker
Mango Animate Animation Maker is a free and easy to use animation maker, making it easy to create a stunning animation video. It is professional on making engaging MG animation video and explainer video with ease. The built-in image editor and audio editor make the whole animation process convenient and time-saving, increasing your desire of creating. Thanks to this stunning software, you don't have the need to master any animation or video editing skill, yet you can still produce a professional-looking animation video in a short time.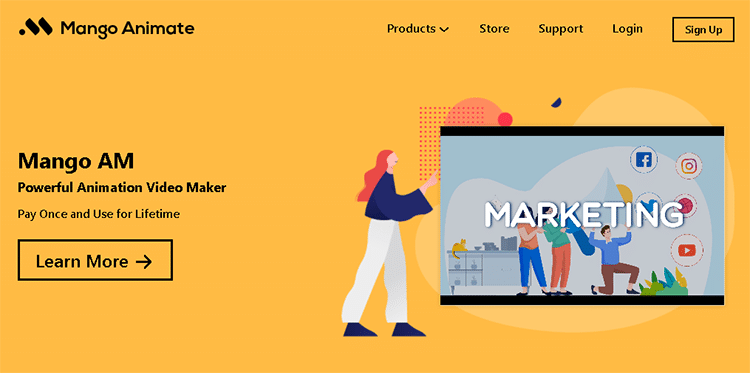 7. DigiCel Flibook
DigiCel Flipbook is an easy-to-use yet powerful animation tool and still loved by many mature animators. You can use it to achieve many functions and purposes although it is intended for beginners. Since DigiCel Flipbook wants to keep the traditional essence of frame by frame mode, it does not support skeletal animation. This animation tool is efficient and super-smooth, and the speed is amazing as well, helping you make your stunning animation program in just a few minutes not weeks.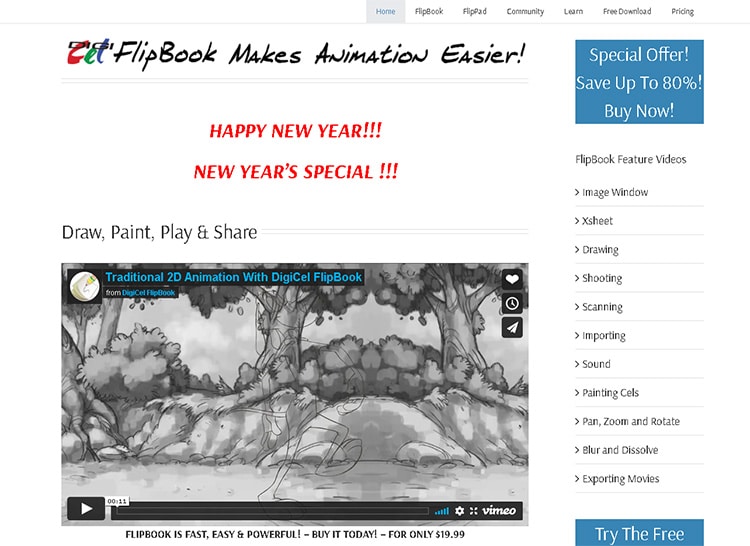 8. CelAction 2D
CelAction 2D is a powerful 2D animation tool specialized in films, TV programs and commercials. It is the animation tool of choice for many leading animators and experts. Using vectors, bitmaps and character models can be edited into a skeleton so that you can change your animations and reused it, saving your time to a great extent. It is the all-in-one animation tool that separates the drawing from the animation, which allows you to design your own ideal characters.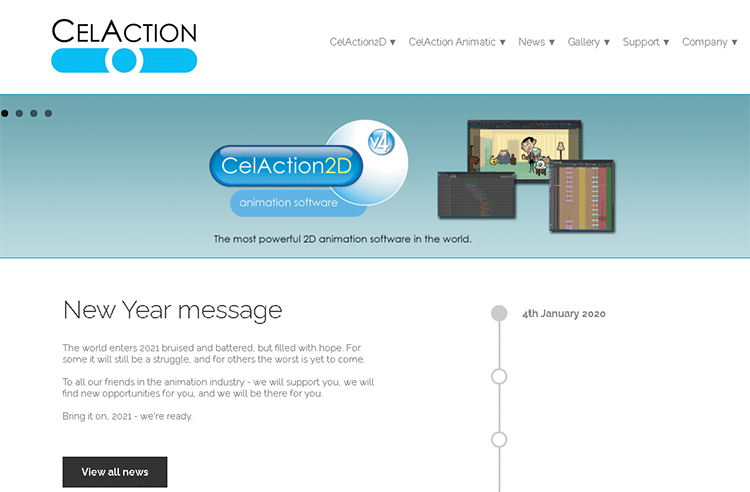 9. Spriter
Spriter is a 2D animation software aims for creating game characters and the optimized and flexible modular 2D. With this 2D animation software, you can easily create your bone-based characters for your animation project. The custom tweaking system makes the process of making tweaks much easier.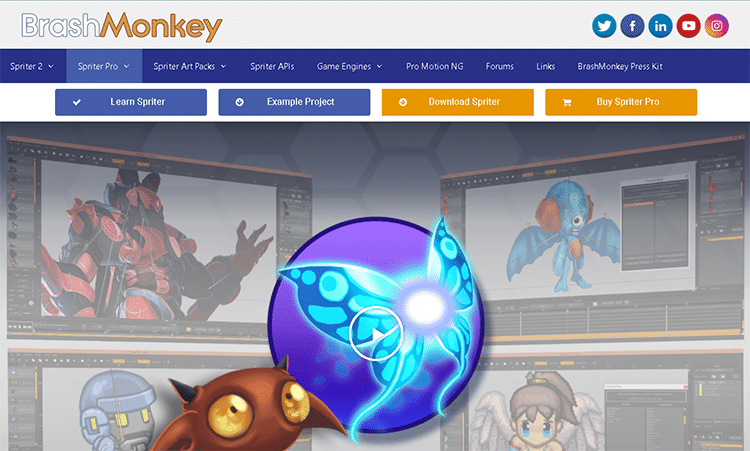 10. Toon Boom Animation
Toon Boom Animation is an advanced 2D animation software, which is an all in one animation studio allows you to create from drawing to the final production for any animation purposes. Two main products of Toon Boom Animation are Storyboard Pro and Harmony, both of them combines the powerful features of animation. The efficient and creative environment for artists delivers you the ability to create your entire project with ease.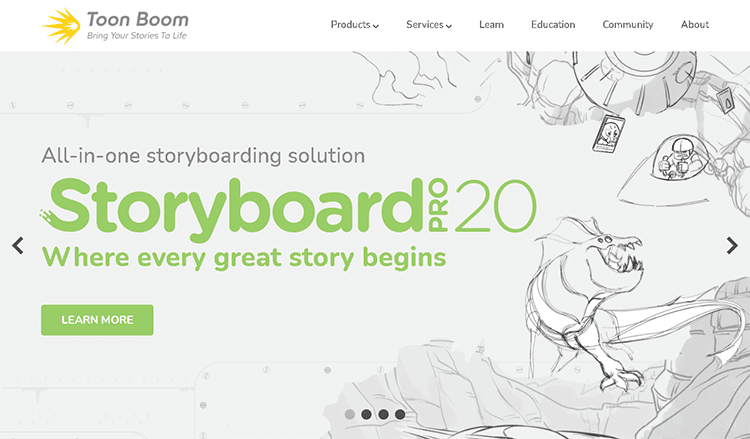 Wrapping up
Above is the 10 adobe animation software alternative for you. It's a fact that choosing a perfect and suitable tool can be challenging. Choose on the base of your animation content and pick up the best suitable one is the wisest thought, but one thing sure is that each one of them can help to make animation videos for you.